Self Care Gift Ideas
If 2020 has taught us anything, it's that we need to take care of ourselves. Today's holiday gift guide is chucked full of thoughtful self-care gift ideas. First and foremost, you'll want to head over to the fitness gift guide if you're looking for home gym equipment and workout gear. But if pampering is what you crave, you've hit the jackpot. Secret Santa has his self-care britches on and is prepared to dazzle you with the best gift ideas ever. You can find the complete list of gift guides and round ups here.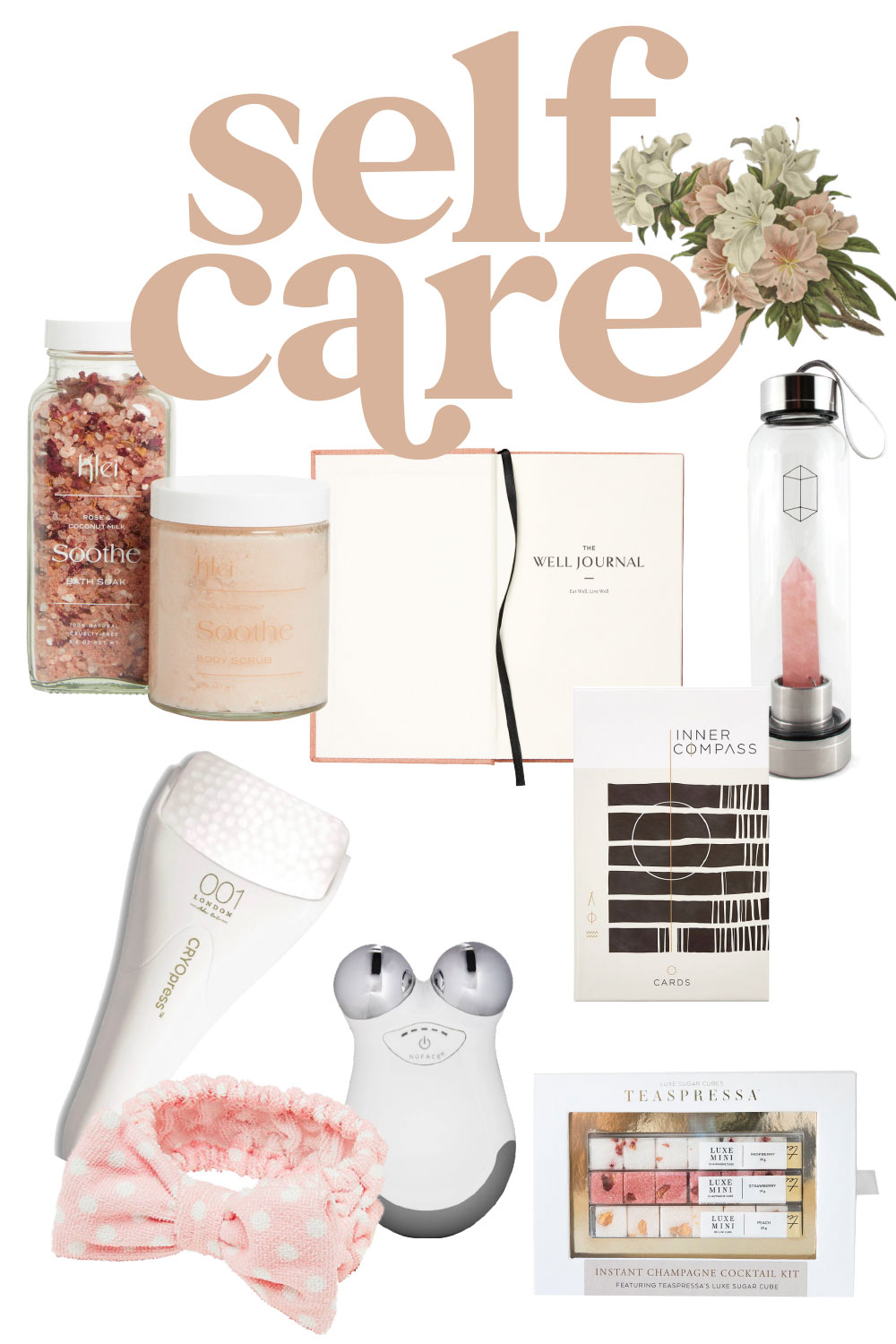 Maybe your special someone has an incredibly stressful job or just can't seem to slow down. Help them out with these favorite self-care and wellness gifts.
Bath Salts (similar)
The Well Journal helps find better eating habits, better sleep, more exercise, and overall mindfulness.
Rose Quartz Crystal Infused Water Bottle stay hydrated and share love.
Inner Compass Cards – a deck of oracle cards to point you down the right path.
Enjoy some self-care with an at-home facial. A couple of my hands-down favorites are:
Pink Polka Dot Headband – the perfect accessory when pampering, cleaning, and masking.
Instant Champagne Cocktail Kit
If you're extra fancy and really want to spend some serious dough like a Kardashian, why not take this Gemstone Heat Therapy Mat for a spin. You and your special someone can share in this ultimate self-care at-home spa experience. It combines five natural therapies that promote circulation, relaxation, and overall well-being with amethyst, tourmaline, and jade gemstones.
More Self Care Gift Ideas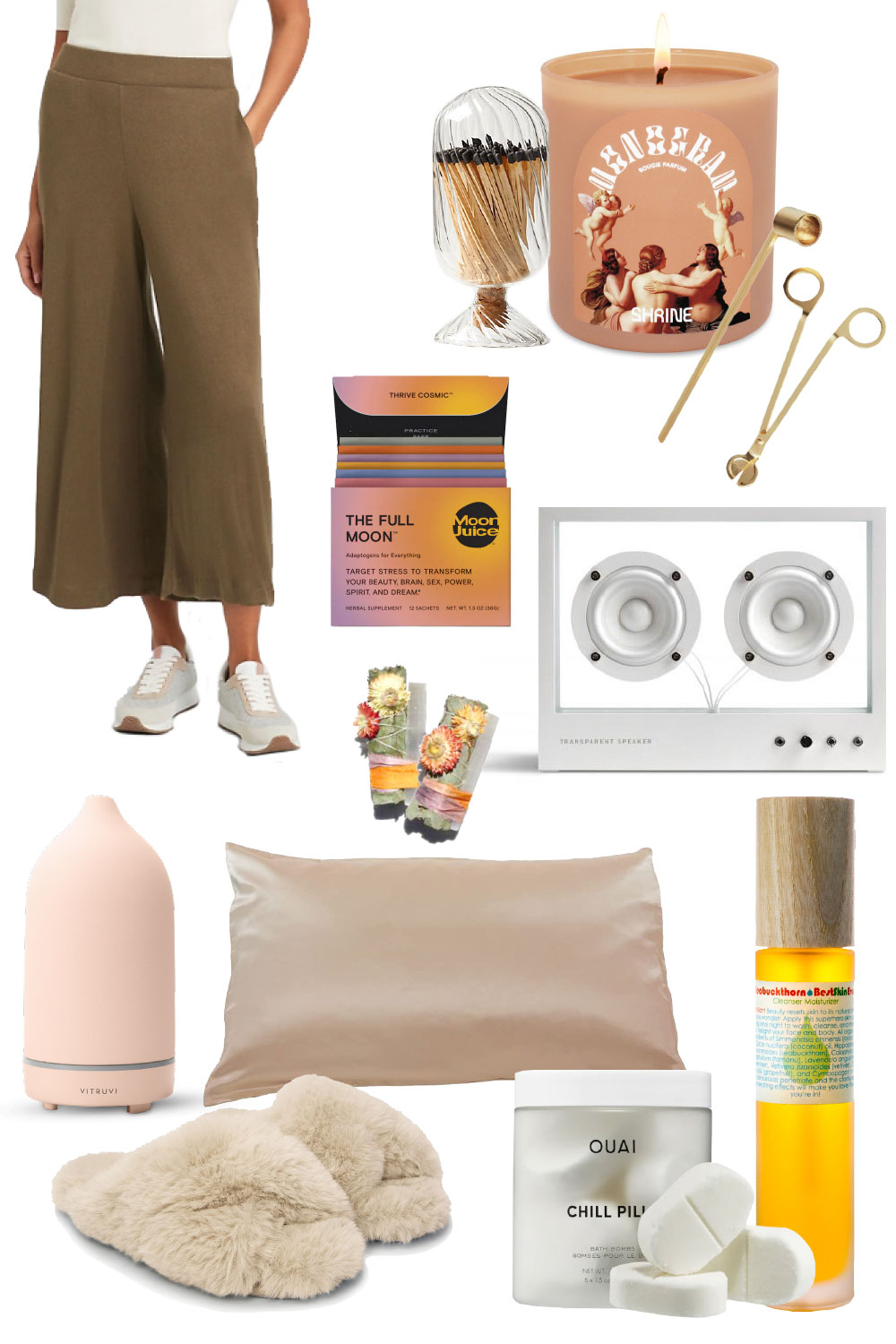 If your special someone is having sleep issues, this White Noise Machine will help them fall asleep faster, leaving them more energized, and ready to start the day! It has THE BEST reviews!
These wide-leg knit pants (sold out) are the perfect addition to a comfy work from home day.
Display worthy cloche with matches
Woody and luxurious scented candle
Wick trimmer and candle snuffer
Moon Juice Dust Box – 6 adaptogenic blends of super herbs and super mushrooms
Chill out with 428 Hz success and abundance frequency on this chic Transparent Bluetooth Speaker
Eucalyptus White Sage and Selenite Bundle (similar)to keep energies grounded and clear
Vitruvi Stone Essential Oil Diffuser that doubles and beautiful home decor.
Faux Fur Criss Cross Slider Slippers
Jasmine and rose-scented bath bomb for a dreamy escape to self care nirvana
Best Skin Ever Face Oil – I can't even begin to tell you how much I love this stuff!
Self Care Free Printable
Now I couldn't take off without giving you a little something. Something to print or use as wallpaper on your phone. A free printable! Gah, it's been way too long since I did one of these. Here's a gentle reminder to slow down and self care.
CLICK TO DOWNLOAD THE HI-RES IMAGE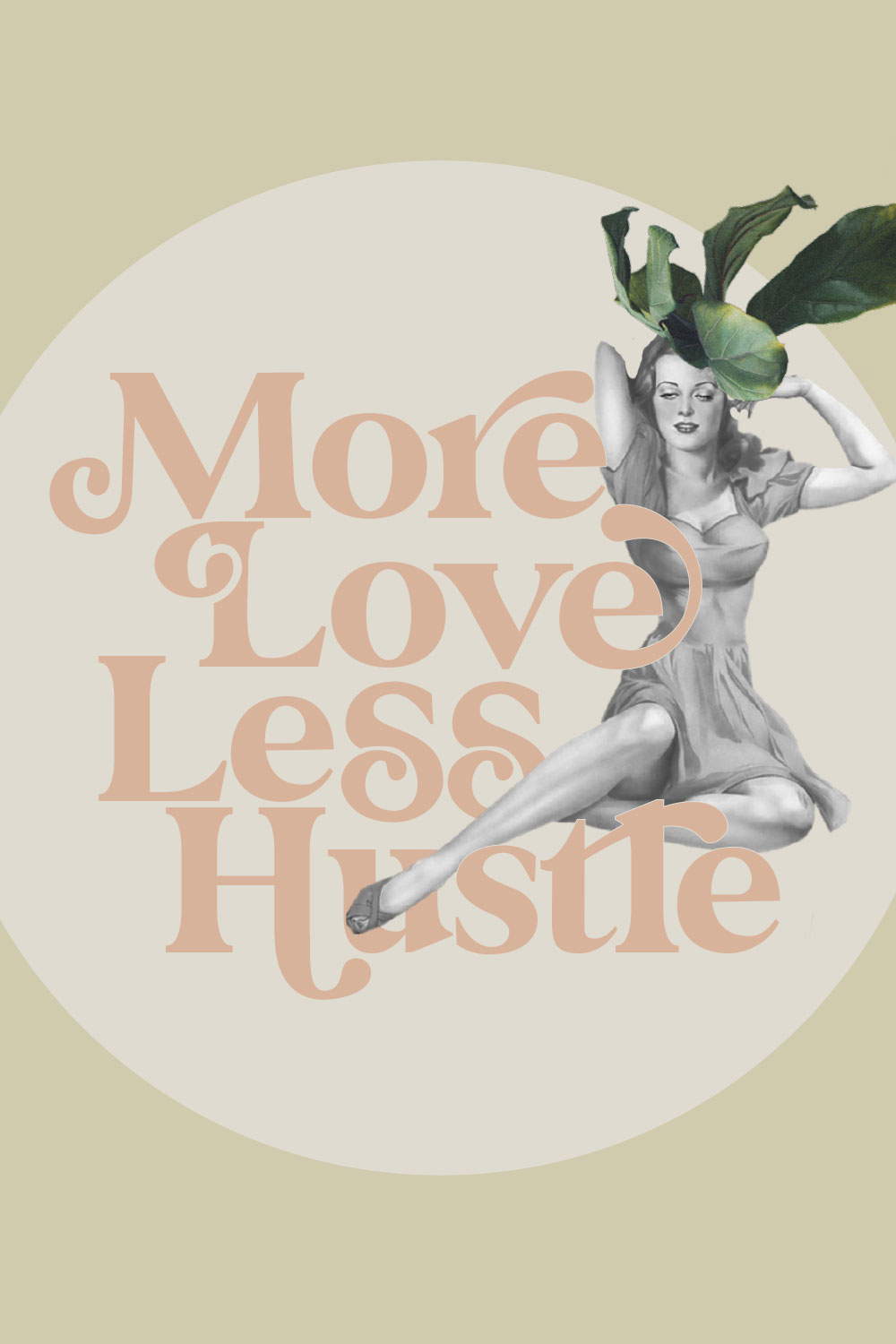 Be sure to check out the other Holiday Gift Guides here.