Best Home Gym Equipment and Workout Gear
Last Updated on December 8, 2022
Now that the One Room Challenge space is done, I've been hitting the gym…the home gym that is. Working up the motivation while sitting in quarantine was not the easiest thing to do, but creating a place that was beautiful was definitely helpful. I didn't want to invest in a lot of weights and machines. Instead, I thought of the workouts I primarily focused on with my trainer. So let's chat about the best home gym equipment…we're talking resistance bands, spin bike, yoga mats, and a few hand weights. Yup, that's all you need to work those buns. Well, that and maybe a couple of cute workout outfits for added motivation. Here's what's been keeping me sweating and motivated.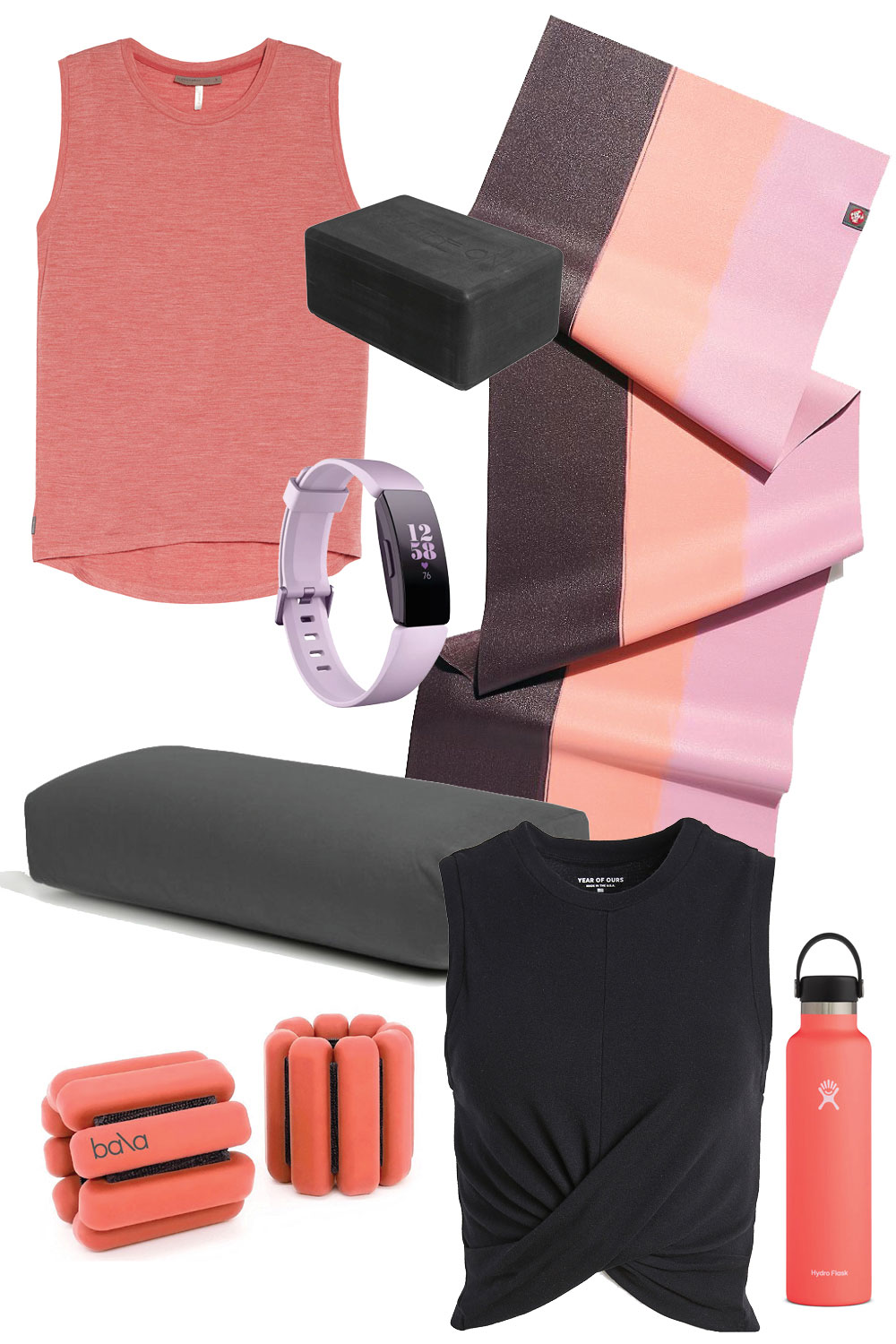 Bala Bangles Wearable Weights (no longer available in coral)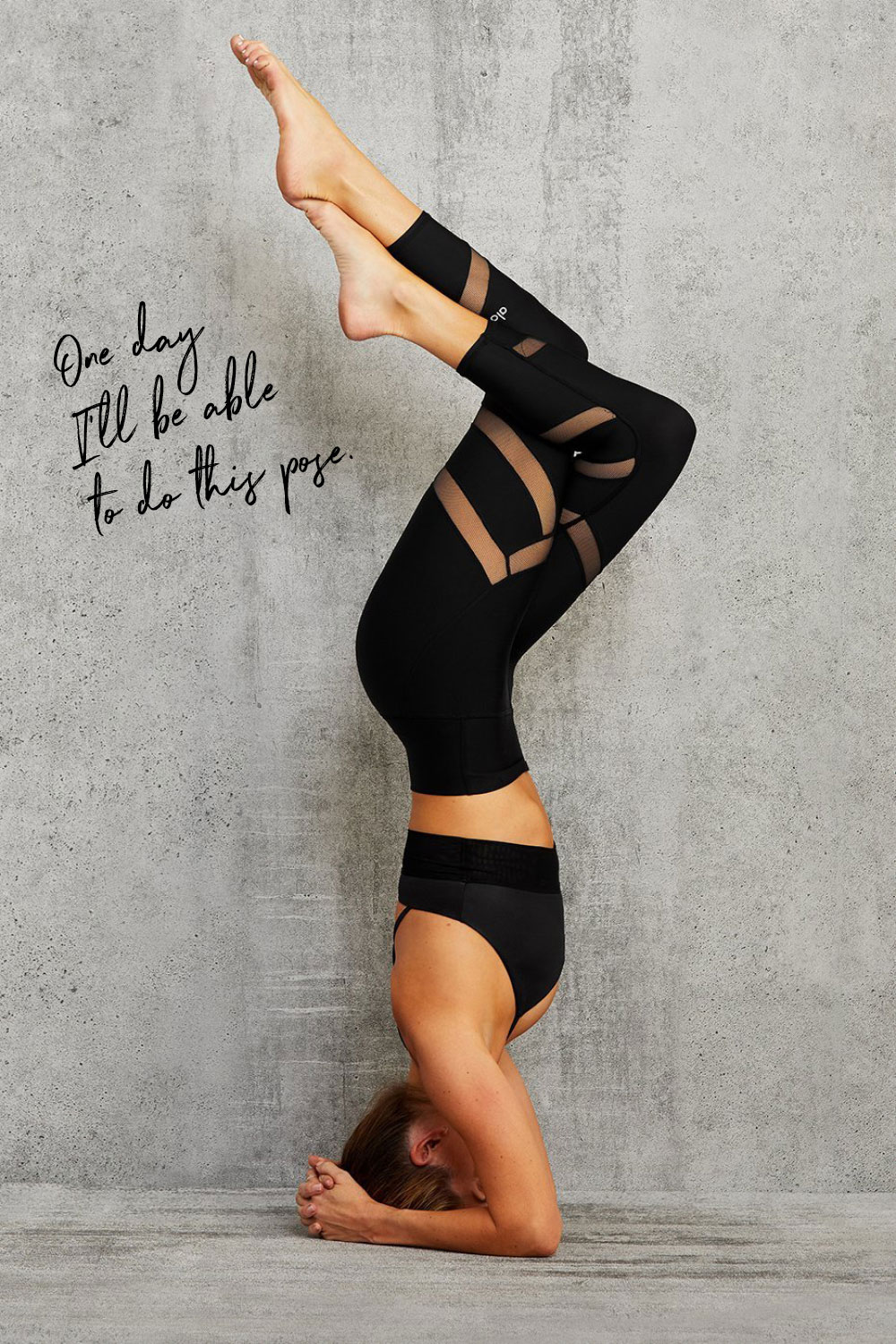 I absolutely love these workout leggings, and one day I'll be able to do this pose. Mark my words. I'm also a fan of these leggings, but for day to day wear. The ruched sides are fantastic!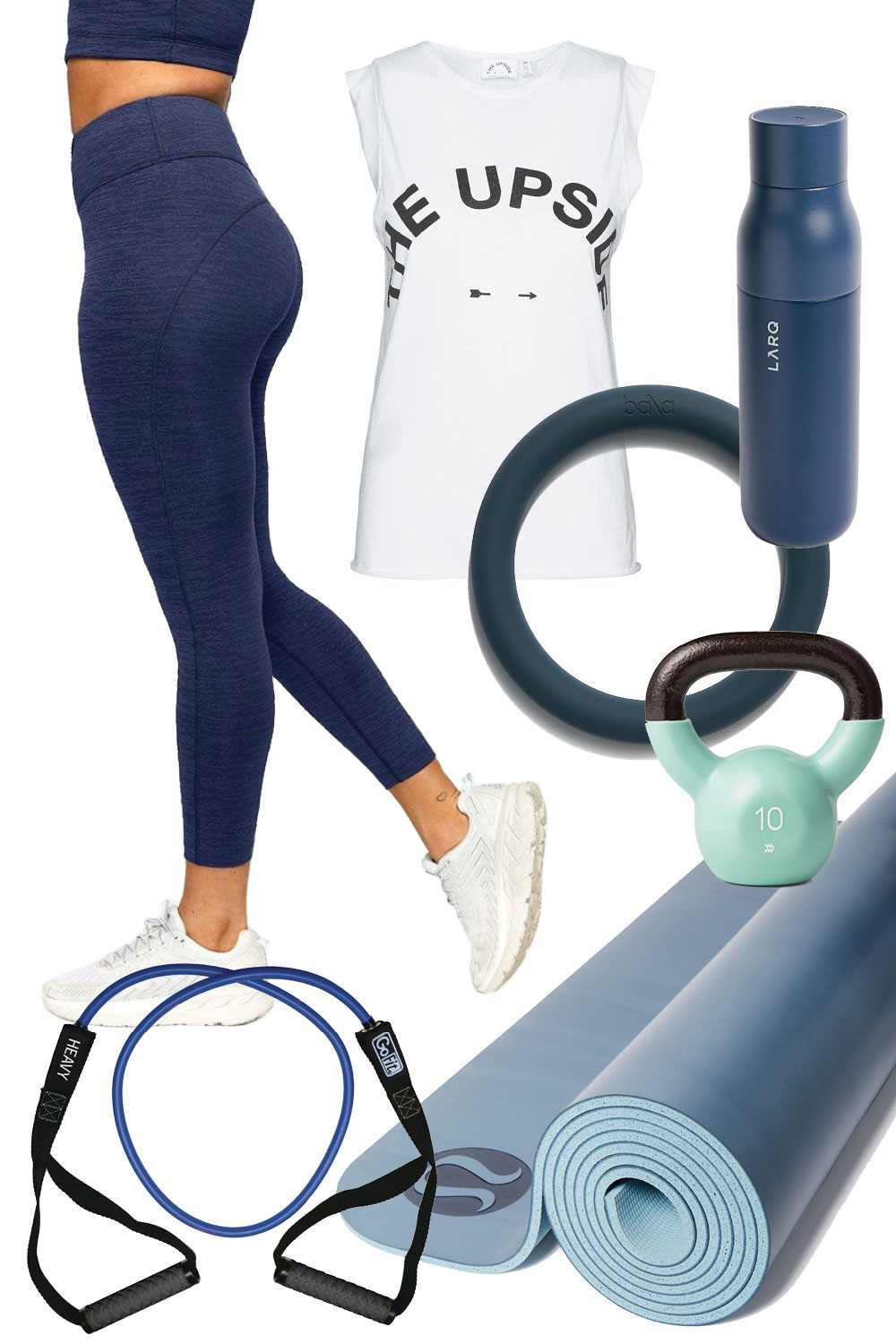 Blue Workout Leggings (these don't roll down and are a favorite)
The Upside Tank (selling fast also available here)
Resistance Bands these can replace almost any machine
Thicker Yoga Mat For Added Comfort
One thing I forgot to add to that collage is a Bosu Ball. After getting a bit stronger with hand weights and resistance bands, my personal trainer used to make me stand on this evil contraption to work on balance and stability. It really leveled up my workouts. It's the perfect addition to your home gym equipment.
I also have a Peloton bike, in my home gym, and I love it. However, if the Peloton is not in your budget, try looking at this indoor bike to add to your home gym equipment. It's a fraction of the price and if you subscribe to the Peloton app, you can attach your iPad and spin your heart out.
Speaking of the Peloton app, not everyone knows that they offer an incredible library of workouts from cardio to running to yoga to strength training. It's the perfect addition to your home gym. BTDubs, right now they are offering a free 30-day trial. And no, they are not paying for me to say this. I just really love their classes.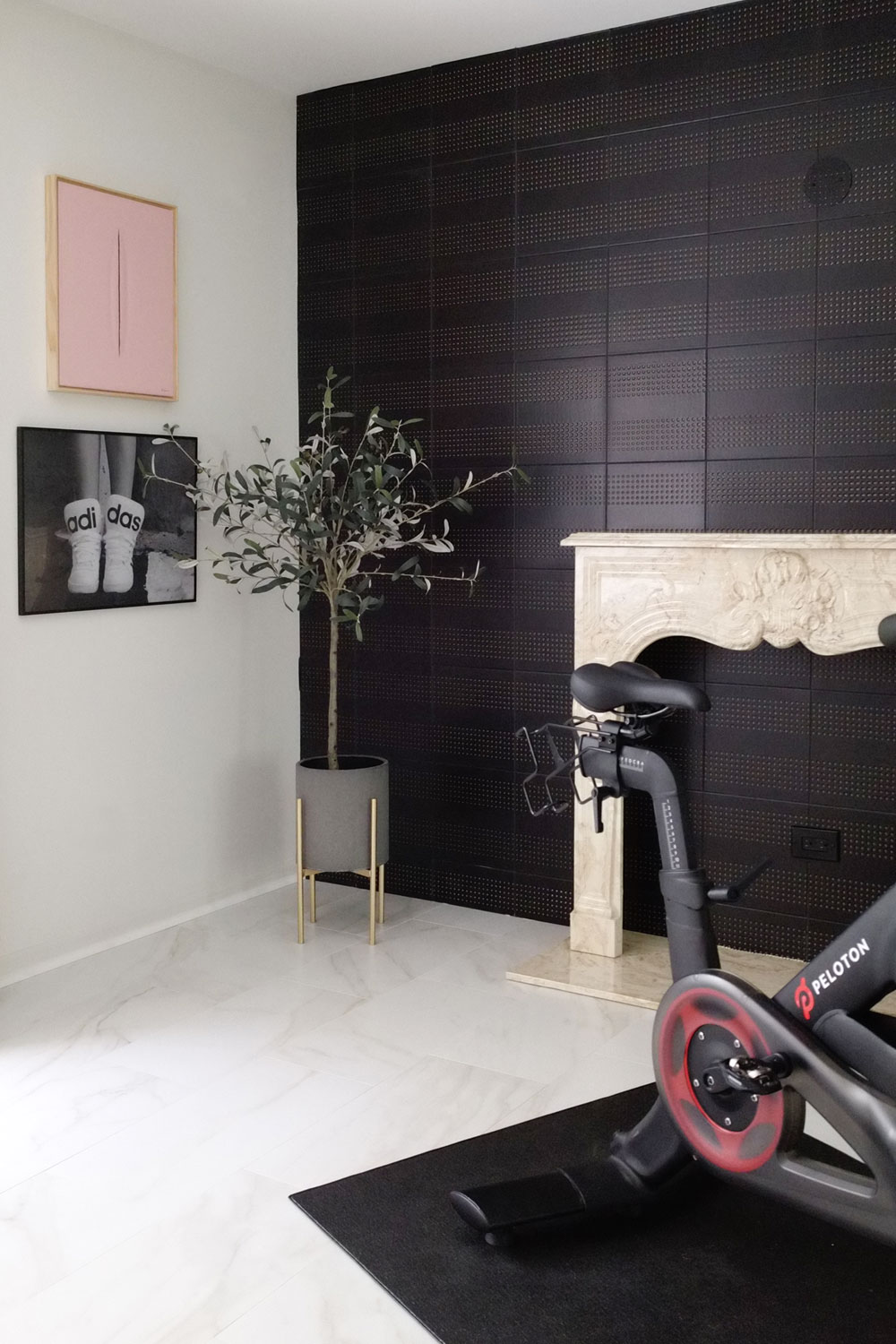 I also for this chick on TikTok. She has a super-secret free 12-week build program on her YouTube Channel and it's AWESOME!!!! Here's Day 1. Be sure to follow her. She also added nutrition to this program and one-on-one training and support.
These on-demand workout classes by Obe Fitness have also piqued my interest. They came up as an ad on Instagram. I've always wanted to take more dance cardio classes, but this gal isn't the most coordinated so I refuse to do them at the gym. They also offer cardio boxing, hiit workouts, and pilates <— missing my pilates class has been soul-crushing.
Phew, that's it! You don't need a fancy space for your home gym equipment, but sometimes some pretty workout gear is added motivation to get your sweat on. Hope you have a great week!