Beautiful Distractions No. 26
Last Updated on August 25, 2023
I don't know about you, but my schedule seems to have suddenly kicked into high gear. It's back to school with a new routine…distance learning means making room for at-home office. However, I have still managed to find some beautiful distractions. Here's what has caught my eye and more interior design trends I'm loving.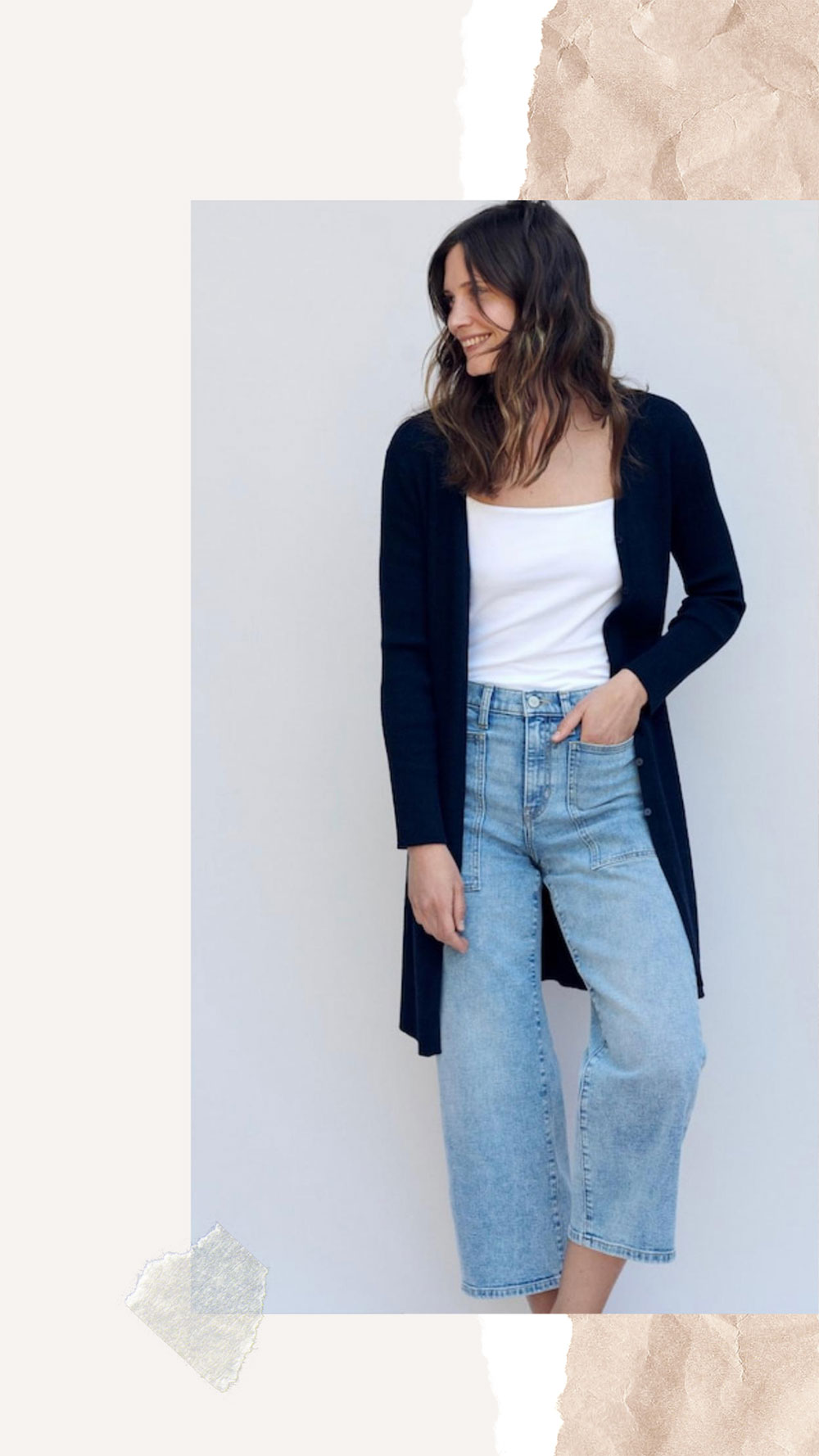 A few weeks ago I shared these wide-leg jeans and have been living in them ever since. A friend read that post and recommended these wide-leg crop jeans as well. UPS has them on a truck headed to my house…and oops, I bought the duster cardigan (no longer available) as well (on sale as well for 50% off). The other week I got paid, so I treated myself to these shoes, and they're gonna look great with this outfit.
I also found what I believe to be the most beautiful scrunchie on the planet. I'm really digging the saffron color, but the navy and sage green colorways are stunners too! And in case you didn't know, I kinda feel responsible for the scrunchie comeback.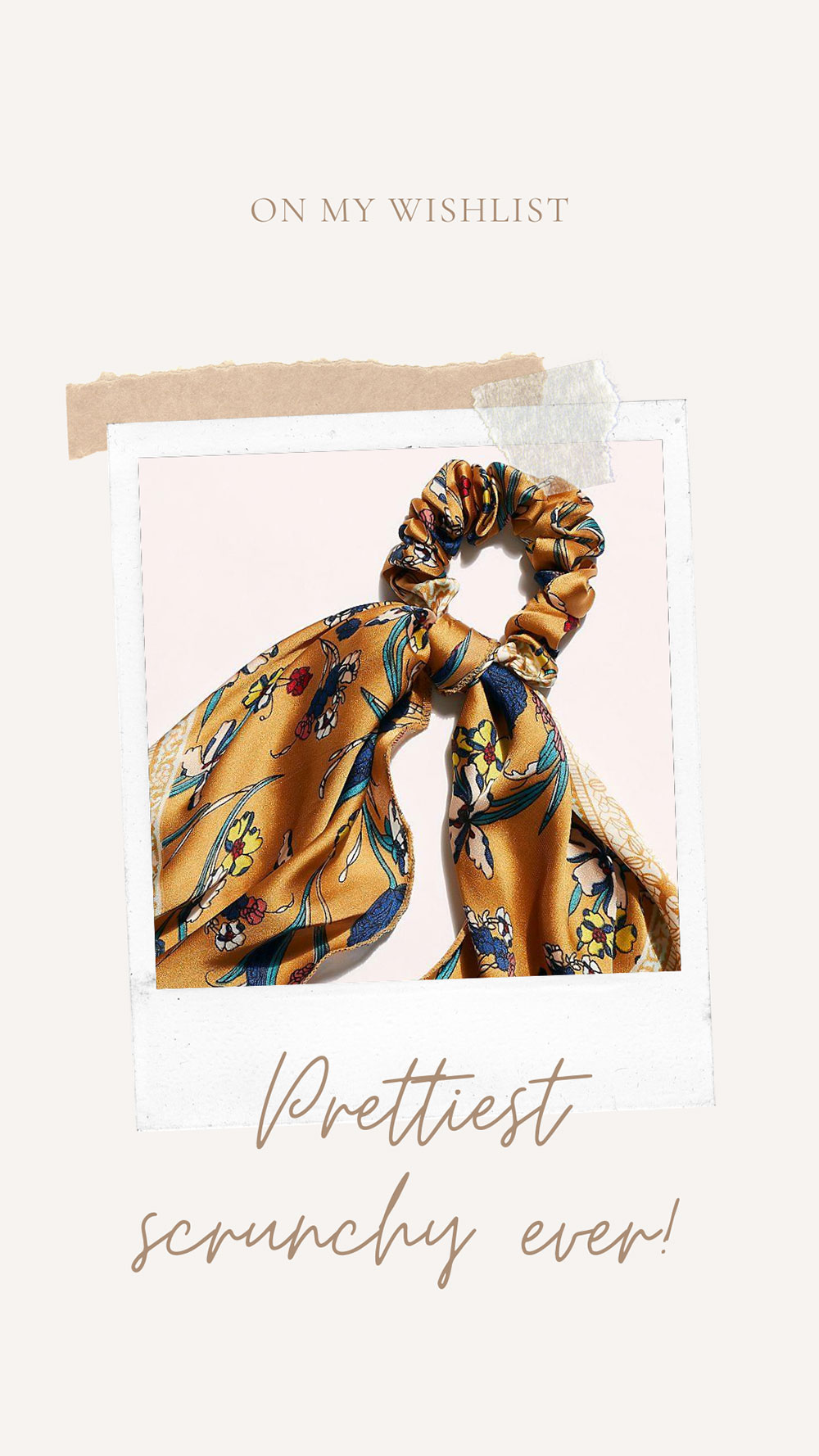 I might have stumbled over the most fun and luxe modern table and poof combination ever. Marrimor Objects out of Vancouver, BC, has cleverly named this gem the Toof. I need this blue beauty to get in my house now.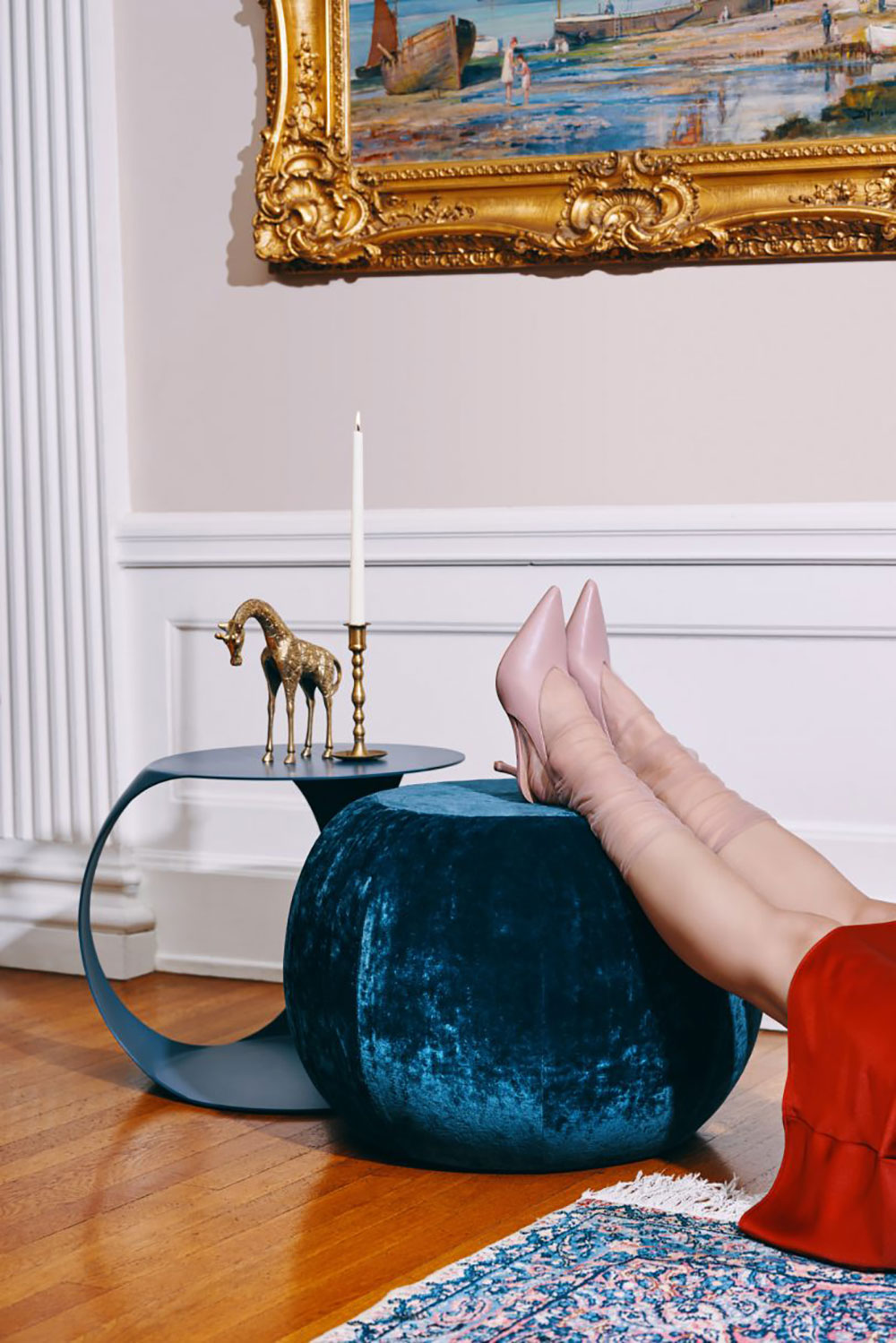 Photo by Carl Ostberg
I purchased a new interior design book, and the inspiration is real! This book is on my wishlist and hopefully, I'll get my hands on it soon.
Never did I ever think that I would be sharing my favorite no-touch thermometer, but thanks to 2020, here we are. Every time we take the kids to allergy appointments, haircuts, and the orthodontist, their temperature needs to be taken. We keep this thermometer by the back door and have incorporated it into our routine.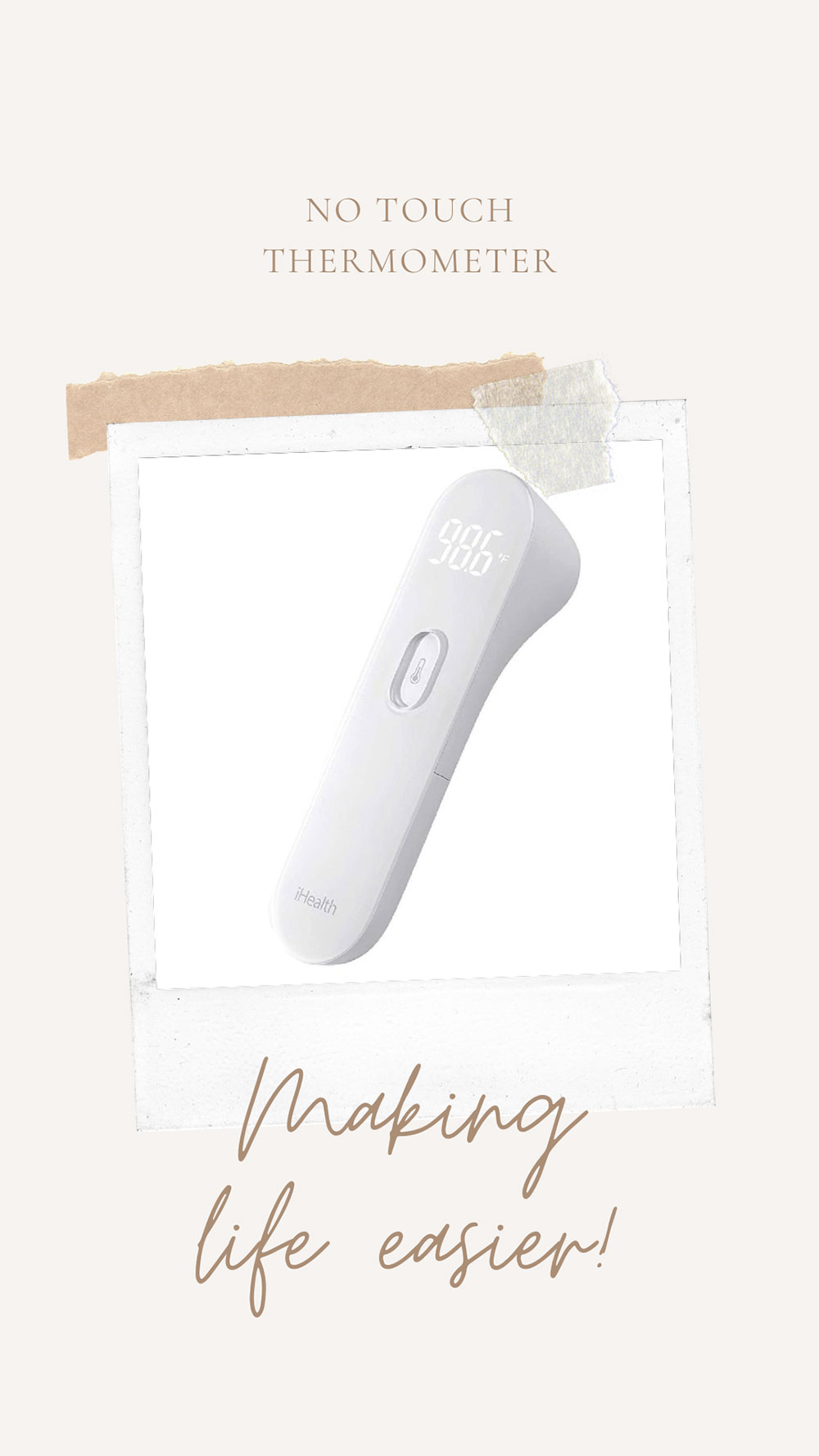 I'm obsessed with this sofa and pretty much redecorating my entire living room (in my head) around it (check out my round up of modern sofas). I think mustard gold may be my new favorite neutral. Ever since I purchased these gold velvet curtains, I want this color everywhere.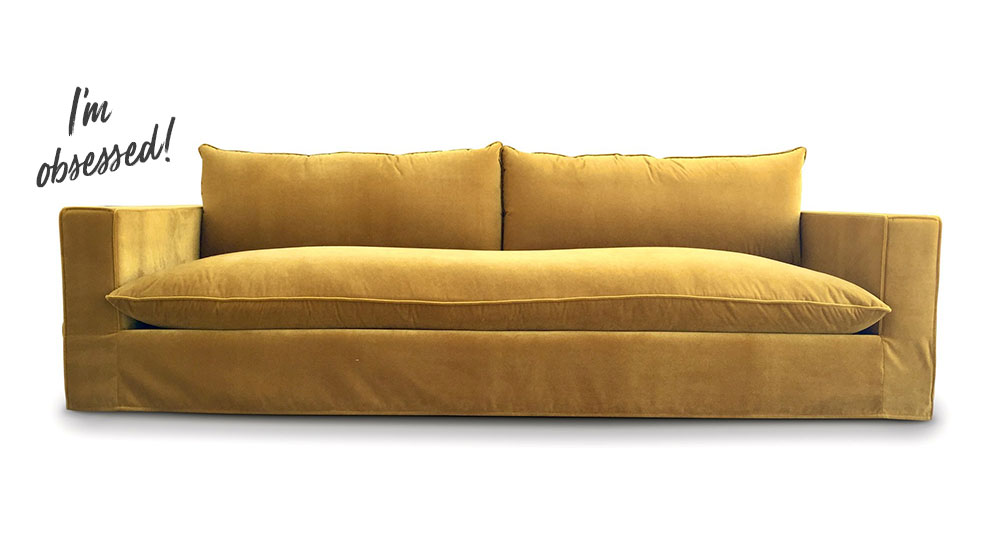 The search is on for some extra long curtain rods and my friend Bre just sent me a link to these! They are up to 240″ which is exactly what I need in this space. Thanks Bre!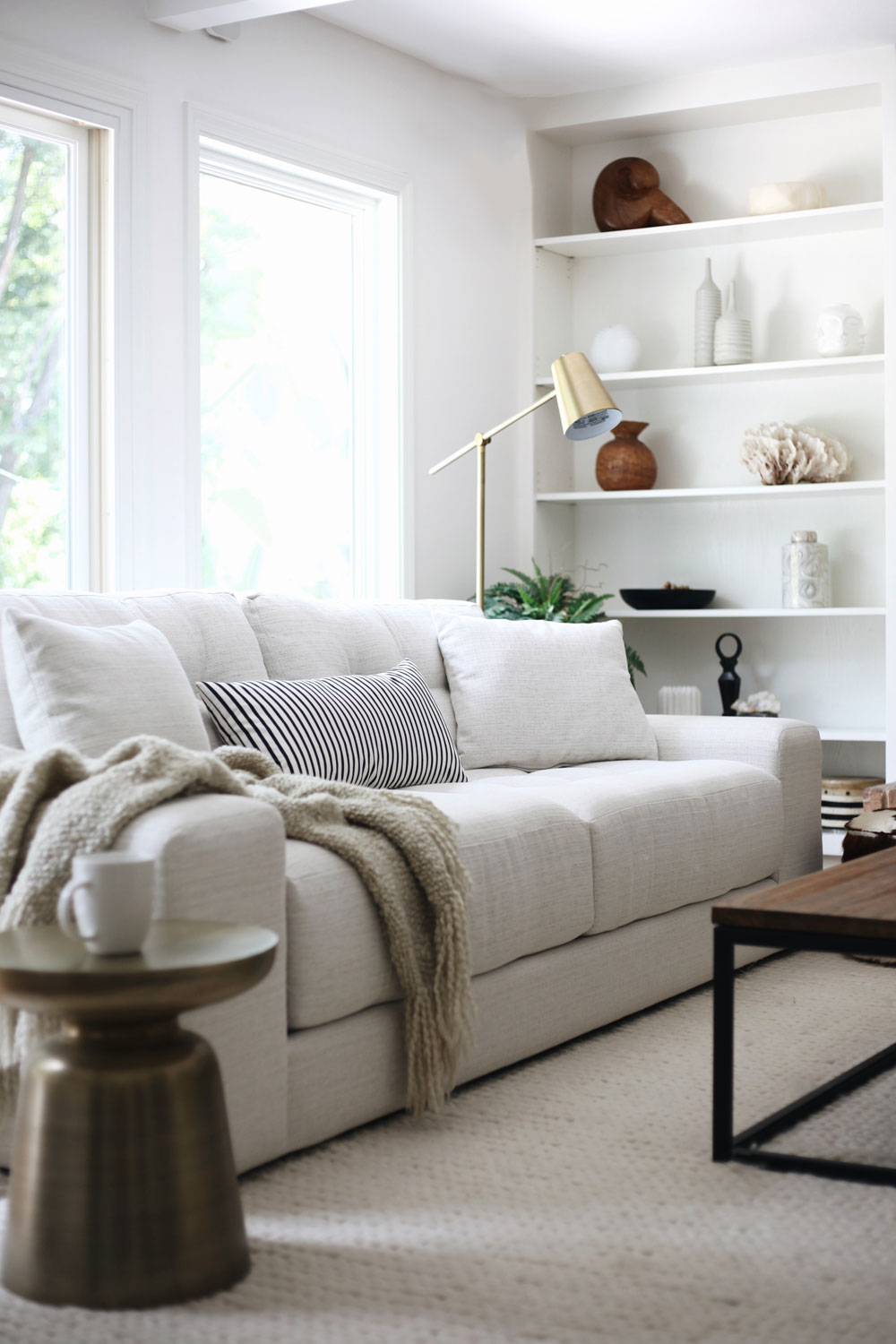 RELATED: I'm sharing my thoughts with a review on our Jonathan Louis couch.
Do you agree that I should have some curtains in this space? Oh, and maybe the sofa above can live here LOL.
I was randomly surfing the web the other night and somehow stumbled over this windproof jacket, and I can't get it out of my head. The silhouette is slimming, and I love the navy and white. Hopefully, The Boy is reading this!
I had no idea I needed edible sugar in my life until I stumbled over this rose gold prism powder (sold out). How fun would this be to have fancy driveway social distancing drinks with the girls?
Do you live in Altoona, PA? Are you missing shoes? This cat Jordan has snatched over 50 strangers' shoes. In fact, he's been caught on camera jumping over a fence with a stolen shoe in his mouth. Jordan's shenanigans have now amassed almost 8,000 followers to his Facebook group.
To wrap up this Friday, here are 15 Mid-Century Modern homes that just might kill your children. It's amazing I survived the 70's as a child.



Discover More Interior Design Inspiration
Jake Arnold and Crate and Barrel just teamed up to create the most epic furniture line.
If you're a band looking for a home decor content creator, then we need to chat!
I'm sharing some of my more favorite vintage home decor pieces in the house.
When it comes to smash drinks, you need to try this one with champagne.
Need some tips for decluttering your home? I've got all the tips you could want.
When it comes to unique light fixtures, I've got full round-ups of everything here.