What I've Been Listening To – Heavy Rotation
Last Updated on May 18, 2023
How is it back to school already? In the blink of an eye, August is almost gone which is why I checked out a bit—just needed a bit of a break. The kiddos were supposed to return to school, but that all changed a few weeks ago. Although they were disappointed, both seem to be settling into distance learning quite well, since classes are more structured than last spring.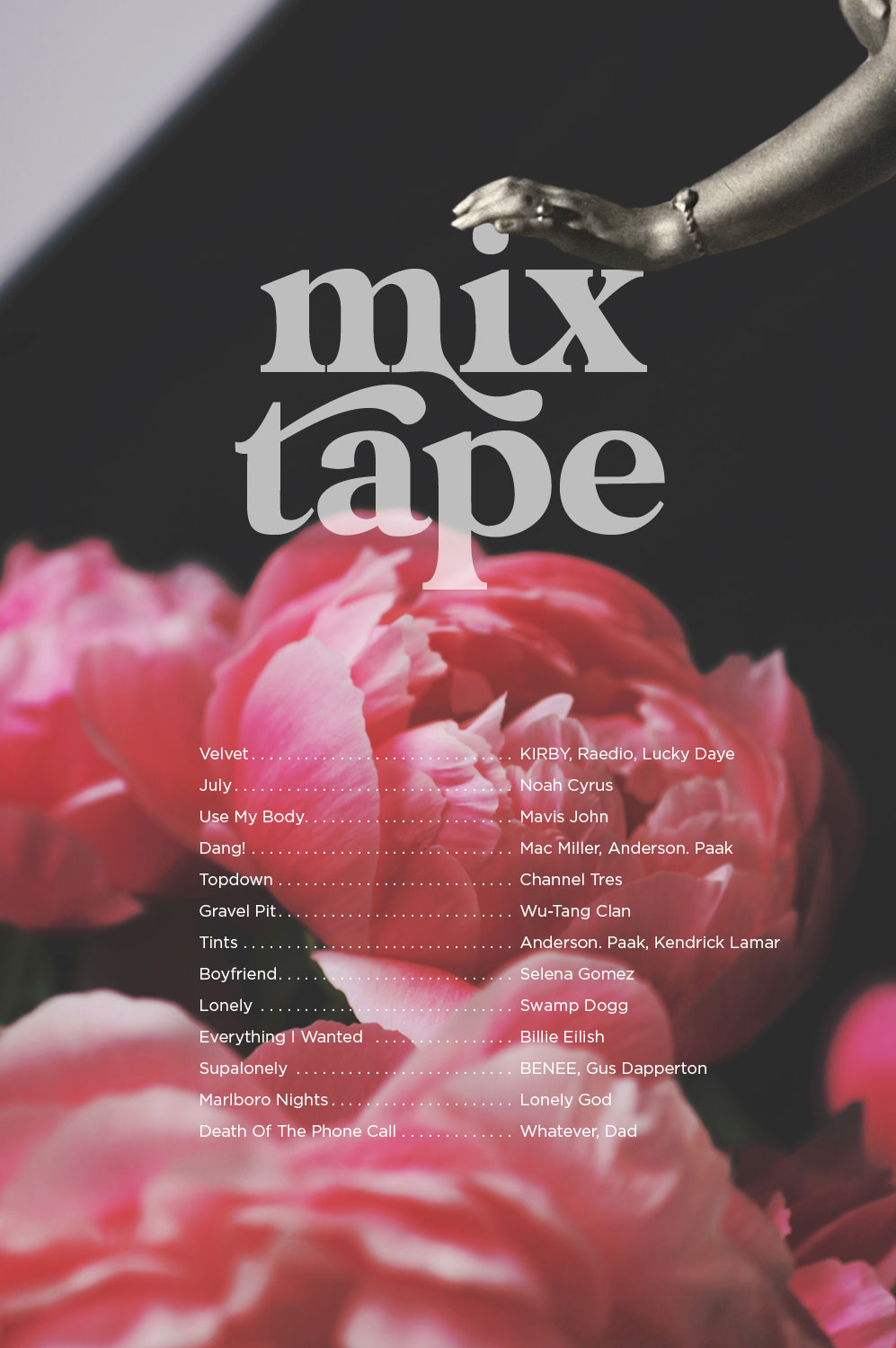 RELATED: I made you a mixtape #3.
During my little break, I started painting, and this playlist has been in heavy rotation. Still deciding if and how I should share this little hobby, but it's been really relaxing and let my brain just chill…much like this playlist. Hope you like it…and let me know if you have a favorite in this mix! I think Mac Miller is mine.
CLICK THE BUTTON BELOW THE PLAYLIST TO LISTEN ON SPOTIFY IF IT DOESN'T LOAD
RELATED: Here's yet another music playlist. This is everything I've been listening to in November.
Want more? Give these music playlists a listen.
House Of Hipsters Mixtape No. 2
Let's play iPod roulette


Find More Eclectic Modern Home Decor Ideas
Here's my brutally honest review of the Biltmore Country Club Barrington. You'll never believe what happened.
If you're looking for an Anthropologie mirror dupe, this is the round-up for you. I have 15 of my vintage-inspired gold mirror favorites for you.
If you're looking to buy vintage home decor, here's what to look for.
Behold, the most epic guide to vintage shops in Chicago.
I teamed up with my friends Sarah and Chloe to share my favorite vintage decor.
Get some ceiling medallion ideas with this epic guide.
Rounding up the best faux olive trees that look real. I also have a full post dedicated to faux fiddle leaf fig trees and more faux plants that will fool just about anyone!
Gearing up to renovate the 80s brick fireplace in our living room.
The best tutorial on how to record a TikTok.
If you're on a budget and looking for some cheap curtains, here's a guide to my favorites. I also have a round-up of affordable velvet curtains that are perfect for fall.
How to calculate a rug size for a living room like a pro and never return a rug again!
Check out these 7 easy ways to make your home look expensive without spending much money.
I attended High Point Furniture Market to check out all the new furniture that would be debuting. Here are the interior design trends to look for this year.
Add a bit of sparkle to your room with this disco ball decor.
Looking to update your closet with the best denim skirt? I've got a whole round-up that fits every budget.
One of my favorite summer cocktails is The Lime In The Coconut drink, Get the recipe.
If you're looking to replace your ceiling lights, here are a few boob light alternatives.
Bobby Berk told me he has always invested in quality bedding. Here's the ultimate guide to the best sheets and bedding.
Add a bit of texture to your decor with cane furniture.
It's a wrap! The closet remodel final reveal is live!
When installing a ceiling light, there's a right way and a wrong way. Here's how not to get zapped.
Wrangle the everyday clutter with these modern decorative boxes.
Zhush up your bookshelf with a modern vase or two.
If your fireplace has you confused, here's some mantel decor inspiration.
Lilac is trending, so here is a full round-up of purple home decor. And if you love shopping by color, don't miss green decor.
Find ideas and inspiration for 70s glam interior design. Also check out this round up of trending mushroom decor.
Obsessed with this Bunny Williams shopping bag waste bin.
Check out this post for comfy outdoor furniture.