Songs For November
Last Updated on July 26, 2023
Well, that was a bit of radio silence, huh? So sorry. I gotta tell you guys, that One Room Challenge really wiped me out. That and all last week my in-laws were visiting from Germany, oh and I was playing reindeer games last Sunday too! Let me tell you about it! Susan and William of House Of Brinson were shooting in town, so Nicole of Making It Lovely and I thought we'd entertain them a bit. Plus, we all wanted to meet face-to-face…finally!
The first stop was the flea market. We found loads of goodies, stuffed our faces with homemade empanadas, and I might have been sipping on some champagne. Ya, that's how we flea in Chicago. Beth from South Loop Loft met us at her new location where we gawked over her chandeliers, Chesterfield sofas, and Canary Lane's incredible vintage rugs. And yes, there was more champagne, and everyone watched me snarf down my very first macaroon. Seriously, why have I never had a macaroon before? I've been missing out on life. After that Kodak moment, it was on to The Savoy Flea. It was a vintastic day had by all.
RELATED: Be sure to checkout the mom rock playlist I created for CyberExBoyfriend.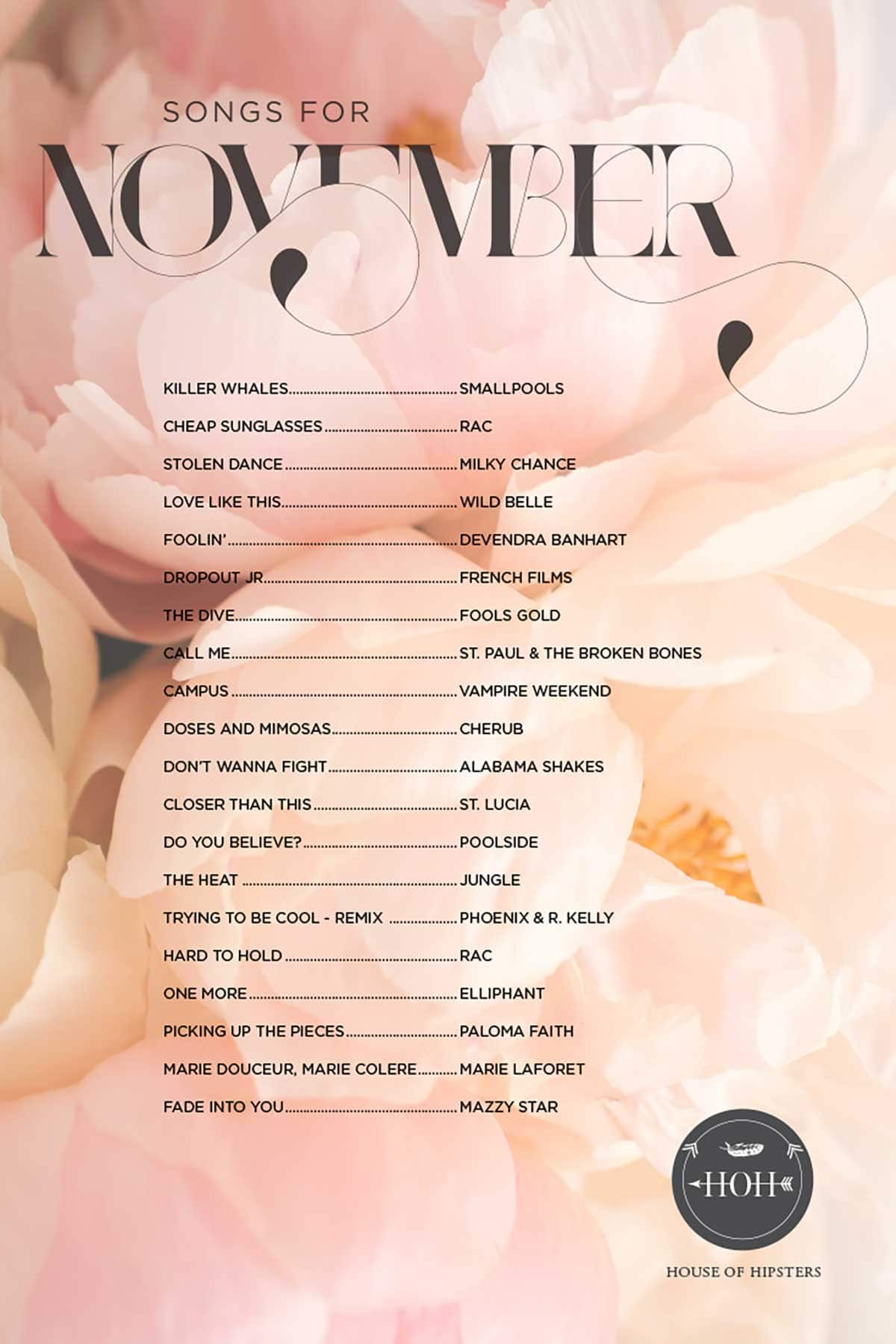 Anyhoo, it's been such a really long time since I posted a playlist, and I was thinking well, that's kinda jerky of me. Here are a few songs for November. They're a bit older, but they have been in heavy rotation over here. Have a listen while you're making that scrumptious turkey. Happy Thanksgiving you guys!!!


More Music Playlists
What I've Been Listening To Heavy Rotation