I Made You A Mixtape
Last Updated on July 17, 2021
In my teen years, if we were friends, you probably received a mixtape from me. I probably spent hours pouring over cassette after cassette trying to find the most perfect song that I thought you might just love. More often than not, it was indie music. Something obscure you'd never heard before, and my hopes were that you'd love a certain band just as much as I did. Growing up in a small rural town in Wisconsin made it difficult to find anything that wasn't Top 40 or Country. But I lived close enough to Madison, and State Street had great college record stores that fed my need for something different.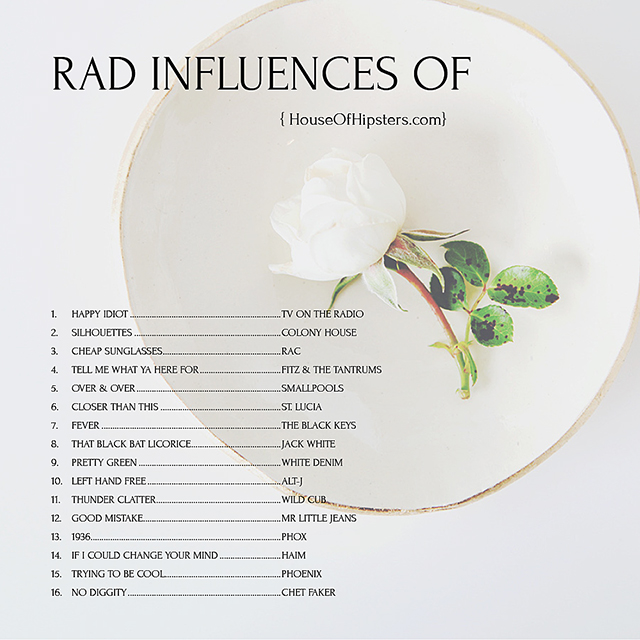 H I T   P L A Y   T O   L I S T E N
[sc_embed_player fileurl="https://houseofhipsters.com/music/RadInfluencesOfHOH1.mp3″]
So I've gone round and round as to why or why not to create a mixtape for you guys. Music is so particular. The Boy HATES the music I listen to. Hates it. Don't get me wrong, because he loves me, he listens along without complaint. But usually, when we are in the car together to satisfy both our needs, we listen to Classic Rock. Well, that is if Little Maus isn't in the car with us…then we listen to episodes of Strawberry Shortcake over and over and over again. I don't want to turn any of my readers off with my music choice. So I hope if you don't like my musical picks, you just skip over this post rather than changing the channel altogether. You have to promise to come back (Thursday's post is going to be so much fun!) To be honest, do you like this mixtape post? Do you want to see more like this or should we forgo for the future? What are your favorite songs? Enlighten me.
I must tell you that track 13 is very near and dear to my heart. It's by a band called PHOX. They are from my hometown of Baraboo, and I've seen them a few times this past year. They played Lollapalooza a couple of years ago. Earlier this year they played SXSW and most recently they play the Conan O'Brian show. If you like that one, then play this song/video on YouTube. I had a tie between 1936 and Slow Motion. I love them both. So here's my big shout-out to PHOX!