I Made You A Mixtape
Last Updated on May 18, 2023
In my teen years, if we were friends, you probably received a mixtape from me. I probably spent hours pouring over cassette after cassette trying to find the most perfect song that I thought you might just love. More often than not, it was indie music. Something obscure you'd never heard before, and my hopes were that you'd love a certain band just as much as I did. Growing up in a small rural town in Wisconsin made it difficult to find anything that wasn't Top 40 or Country. But I lived close enough to Madison, and State Street had great college record stores that fed my need for something different.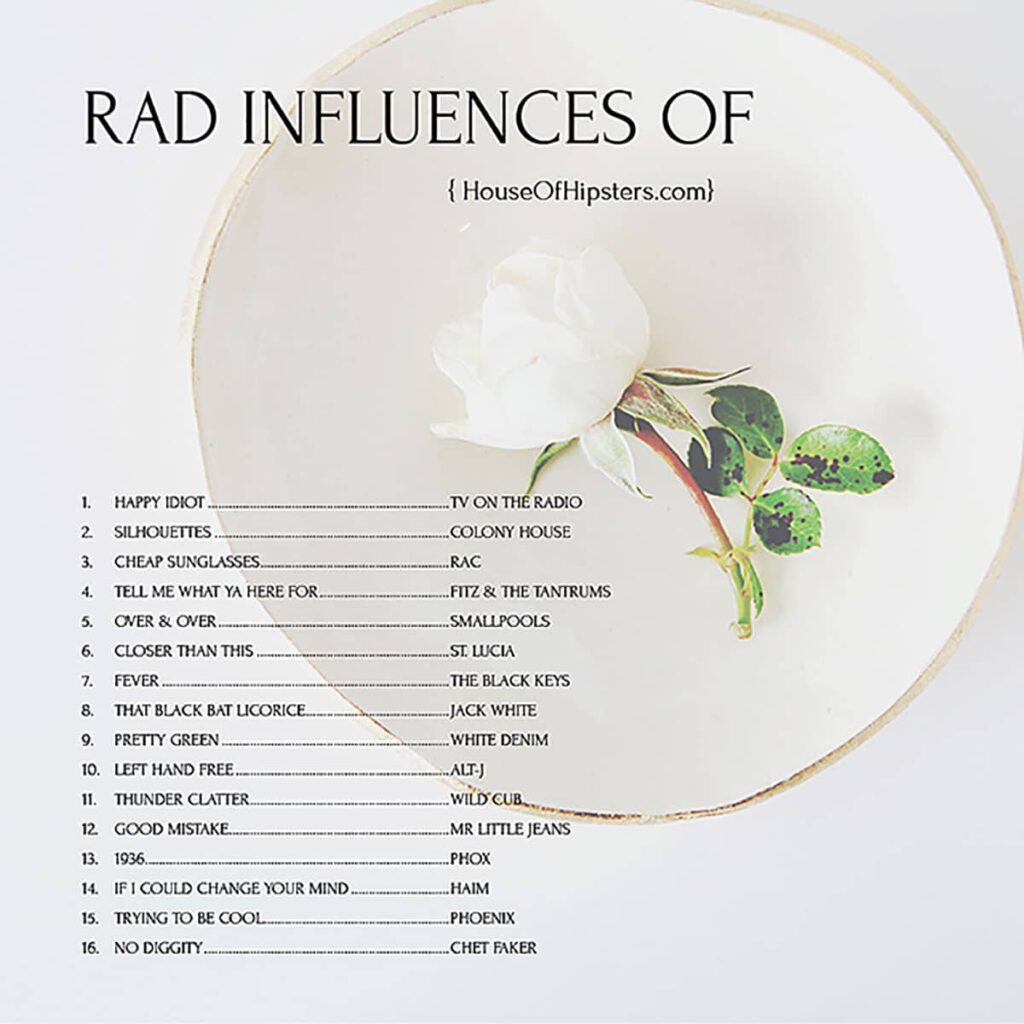 LISTEN TO THE SPOTIFY PLAYLIST
So I've gone round and round as to why or why not to create a mixtape for you guys. Music is so particular. The Boy HATES the music I listen to. Hates it. Don't get me wrong, because he loves me; he listens along without complaint. But usually, when we are in the car together, to satisfy both our needs, we listen to Classic Rock. Well, that is if Little Maus isn't in the car with us…then we listen to episodes of Strawberry Shortcake over and over and over again. I don't want to turn any of my readers off with my music choice.
RELATED: Here's a music playlist of what's on heavy rotation in the vintage shoppe!
So I hope if you don't like my musical picks, you just skip over this post rather than changing the channel altogether. You have to promise to come back (Thursday's post is going to be so much fun!) To be honest, do you like this mixtape post? Do you want to see more like this, or should we forgo for the future? What are your favorite songs? Enlighten me.
RELATED: I made you a mixtape #3.
I must tell you that track 13 is very near and dear to my heart. It's by a band called PHOX. They are from my hometown of Baraboo, and I've seen them a few times this past year. They played Lollapalooza a couple of years ago. Earlier this year, they played SXSW, and most recently, they played the Conan O'Brian show. If you like that one, play this song/video on YouTube. I had a tie between 1936 and Slow Motion. I love them both. So here's my big shout-out to PHOX!
RELATED: Here's yet another music playlist. This is everything I've been listening to in November.


Discover More Eclectic Modern Home Decor Ideas
Here's my brutally honest review of the Biltmore Country Club Barrington. You'll never believe what happened.
If you're looking for an Anthropologie mirror dupe, this is the round-up for you. I have 15 of my vintage-inspired gold mirror favorites for you.
If you're looking to buy vintage home decor, here's what to look for.
Behold, the most epic guide to vintage shops in Chicago.
I teamed up with my friends Sarah and Chloe to share my favorite vintage decor.
Get some ceiling medallion ideas with this epic guide.
Rounding up the best faux olive trees that look real. I also have a full post dedicated to faux fiddle leaf fig trees and more faux plants that will fool just about anyone!
Gearing up to renovate the 80s brick fireplace in our living room.
The best tutorial on how to record a TikTok.
If you're on a budget and looking for some cheap curtains, here's a guide to my favorites. I also have a round-up of affordable velvet curtains that are perfect for fall.
How to calculate a rug size for a living room like a pro and never return a rug again!
Check out these 7 easy ways to make your home look expensive without spending much money.
I attended High Point Furniture Market to check out all the new furniture that would be debuting. Here are the interior design trends to look for this year.
Add a bit of sparkle to your room with this disco ball decor.
Looking to update your closet with the best denim skirt? I've got a whole round-up that fits every budget.
One of my favorite summer cocktails is The Lime In The Coconut drink, Get the recipe.
If you're looking to replace your ceiling lights, here are a few boob light alternatives.
Bobby Berk told me he has always invested in quality bedding. Here's the ultimate guide to the best sheets and bedding.
Add a bit of texture to your decor with cane furniture.
It's a wrap! The closet remodel final reveal is live!
When installing a ceiling light, there's a right way and a wrong way. Here's how not to get zapped.
Wrangle the everyday clutter with these modern decorative boxes.
Zhush up your bookshelf with a modern vase or two.
If your fireplace has you confused, here's some mantel decor inspiration.
Lilac is trending, so here is a full round-up of purple home decor. And if you love shopping by color, don't miss green decor.
Find ideas and inspiration for 70s glam interior design. Also check out this round up of trending mushroom decor.
Obsessed with this Bunny Williams shopping bag waste bin.
Check out this post for comfy outdoor furniture.