Loloi Rugs Releases Anastasia
Last Updated on February 9, 2023
The One Room Challenge is not for the faint of heart. You have to be prepared and accept change without hesitation. Be versatile and roll with all the punches and snaffoos that are thrown your way. Maybe the sofa will be on backorder or take 12 weeks for delivery or won't fit through the door. Maybe the paint color is all wrong, or the weather won't cooperate making your contractor run behind. The chandelier was delivered in pieces. It happens. It's life. But you only have 6 weeks from start to finish, so you better be able to think on your feet.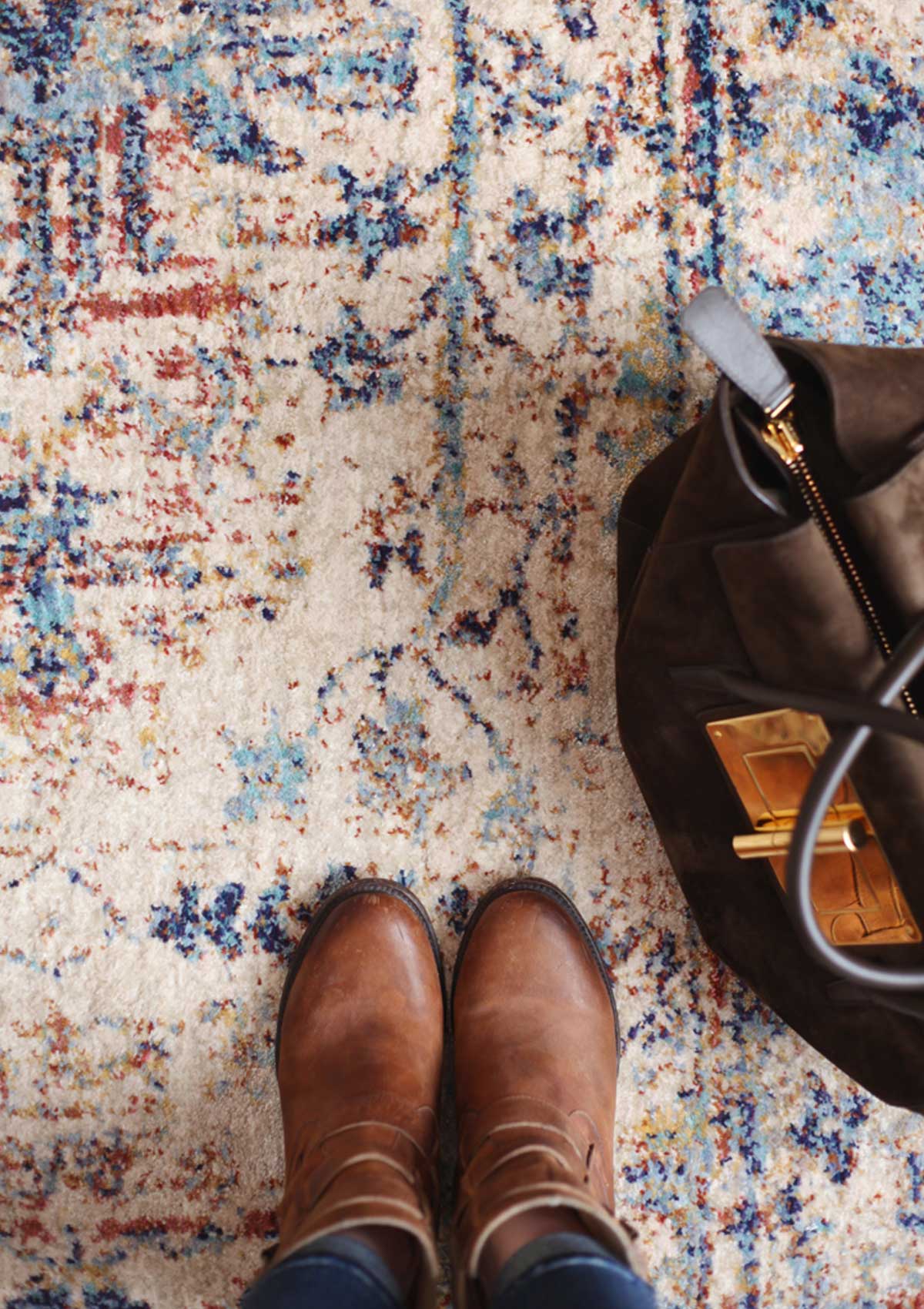 When creating my mood board I tried my best to channel versatility. If something fell through I could make a change without having my space fall apart. The rug was going to be my foundation piece. If I could nail the rug, I merely had to accessorize it. The search was on but didn't take long. Being a fan of Emily Henderson, I knew she had blogged about Loloi Rugs a while back. They wound up being my first and only stop. (Don't worry, at the bottom of this post, I let ya know where you can pick a Loloi Rugs up for your own space.)
The home page featured Anastasia. She caught my eye right away but decided to look at all the collections. A few other contenders were Torrance, Promenade, and Emory. Before I made my final decision, I looked at sofas. I needed a solid color palette. I was leaning towards a leather camel-colored sofa, white workspace, and indigo with rattan accent pieces.
This pushed Promenade and 2 Anastasias to the top. These designs specifically.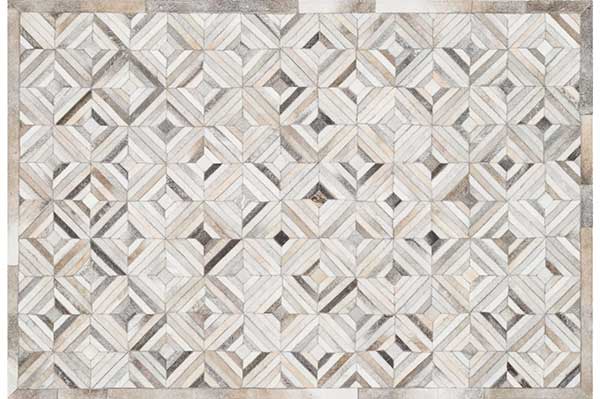 This decision was tougher than I thought it would be. That is until not one, but both camel leather sofas I had my heart set on fell through and the camel mid-century sofa idea morphed into a beautiful cognac leather Chesterfield thanks to South Loop Loft vintage shop in Chicago. The Promenade is stunning, but I kept coming back to the 2 Anastasia's, Blue and Ivory or Sand and Light Blue. I noticed the hits of reddish-brown…oh wait…that's cognac! Yup! The sand and light blue Anastasia was a shoo-in. Yahtzee! She was delivered shortly after I picked up the Chesterfield. I paired the two together, and it was pure magic. Added to the mix were a couple of rattan side tables and a few panels of vintage indigo. Voila! Besides a couple of coats of white paint, this room was dunzo…and then I changed my mind.
If you haven't noticed, indigo and rattan are everywhere. Anthropologie, Urban Outfitters, Imogene + Willie, Instagram…boho is trending big time. This being the One Room Challenge, I decided to really spread my interior design wings. I wanted to think beyond the trend. Challenge accepted. West Elm happened to be running a mega sale on the blush chair of velvety goodness that I had been eyeballing for a year. I stared at the Anastasia for a couple of minutes before purchasing and just knew she could handle blush. Going on pure gut instinct, I crossed my fingers (because I hadn't seen the chair in person and nor did I have a color swatch) that I was right, dropped the chair into my shopping cart, and pressed Complete Purchase.

A couple of weeks later the chair was delivered. I did a little dance on Anastasia. My gut was right, and everything was coming together despite my shift in direction. I added in a few more hits of pink along with different shades of blue and navy and creams and whites. I really think any of the Loloi Rugs that were in contention could have worked. They do a great job with their designs and colorways which makes their rugs quite versatile. They are innovative, have an eye for design, and produce truly distinctive rugs. Handcrafted goodness. Oh! And an added bonus, they just added pillows and throws into the game. I think I died and went to textile heaven.
Discover Unique Home Decor Ideas and Interior Design Inspiration
Don't miss this epic guide of the best cleaning products for your home.
Have you been looking for a melted disco ball? I have all your sources.
My expert list of home decoration books I like to give as gifts.
Have you seen those artificial flower arrangements in resin some call it "fake water" – you know, the clear vase that looks like water, but it's not? This easy tutorial teaches you exactly how to make your own for a fraction of the price.
Love plants as decor but have a black thumb? No worries! I have a rounds ups of the best faux olive trees, my favorite faux fiddle leaf fig trees, and a massive round-up of faux plants that look real.
If you want to make your home a bit smarter, check out the best smart home devices I've tested and my post about smart lighting for your home.
Here are seven genius ways to hang a picture, including hanging art with two hooks, hanging a gallery wall with no tools, and hanging a picture without damaging wallpaper.
Ever second guess yourself on what rug size to buy for a living room? Here lie the answers you desire.