Happy Rex Manning Day!
Last Updated on May 18, 2023
So today I have been sitting here staring at a blank screen, wondering what in the heck I'm going to write about. I had absolutely no clue until I started to weed my way through all the bucket challenges and first day of school pictures on Facebook—procrastination at its best. Ya, no, you will not see me dumping ice-cold water on my head…sorry guys, it's just not going to happen. But, what I did find was this link to Buzzfeed. Empire Records.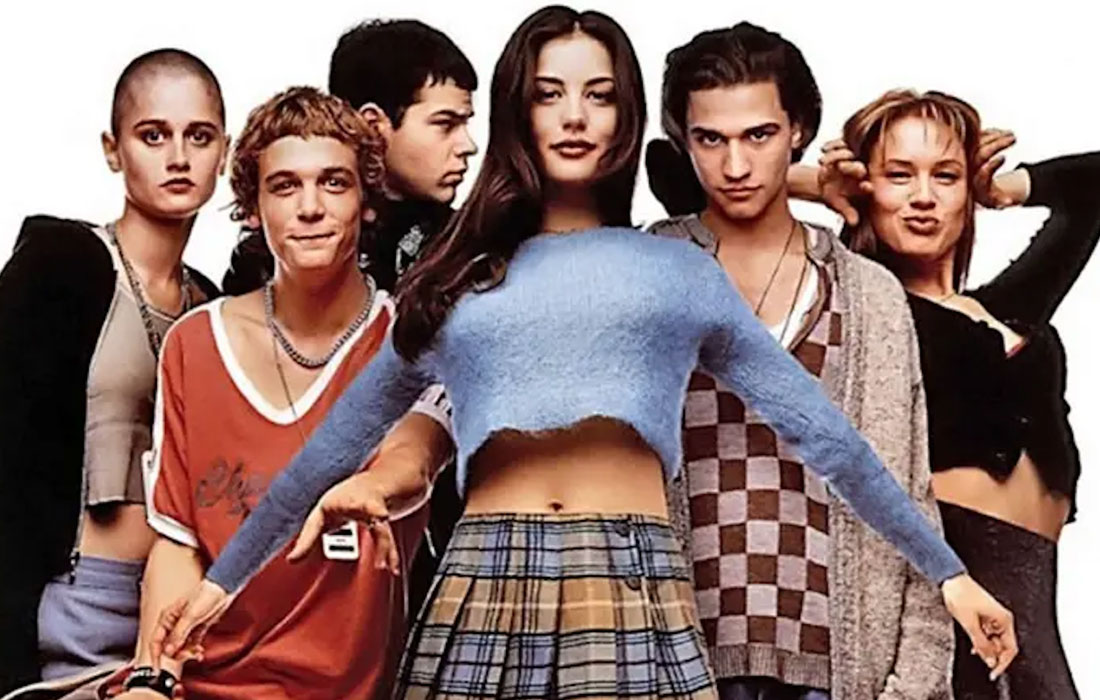 Yep, one of my most favoritest movies on the planet. Right up there with The Grand Budapest Hotel, Moonrise Kingdom, Clerks, and Amelie. Top 5 folks. A cult classic that I can recite from beginning to end. Do you have one of those movies?
Back in 1995, I wanted to be every single character (well, maybe not Rex Manning). Seriously though, they were all so cool! I wanted to paint like A.J. I wanted to be pretty like Gina. I wanted to look like Corey in a tartan mini and doc martins. I wanted to eat brownies, watch Gwar with Mark, and listen to his band Marc with a "c" because he was always playing with their minds.
I wanted to date Lucas so I could wear his leather jacket when I was cold and take a ride on the back of his motorcycle. I wanted to shave my head like Deb…well, I kinda had already done that part. I wanted to work in a record store for the remainder of my years, and Joe would be my super awesome boss. I'd work a shift, listening to my favorite songs that made me feel cool and indie, only later to hang out with my BFFs on the couch Lucas was banished to. That would be only the best job ever!
So how did I hear about this charming movie that only grossed $250,000 in its two weeks of release? I mean, it was a complete and utter flop in theaters. I'll tell ya; it was the song "A Girl Like You" by Edwyn Collins. I was instantly in love. But there was no Shazam back then. No MP3s. No Napster. I hadn't even heard of email. Anyhoo, I have MTV to thank for this introduction. This was way back when they aired videos instead of episodes of The Real World and Snookie and JWOW.
One night, when I'm sure I should have been studying for an exam in Philosophy 101, I drove down to the local video store and picked up a copy on VHS. I was hooked as soon as Lucas said the money was recirculating. "It was probably in other cities by now." And when A.J. said he had to tell Corey he loved her by 1:37PM, well that was it. Clutch the pearls, this movie would be in my top 5 forever.
I could see parts of myself in each one of these characters. At one point in my life, I had been Gina, Corey, A.J., Lucas, Mark, and even Deb. Minus the whole Lady Bic with pink daisies thing, I was Deb in high school to a tee. Clunky combat boots and a don't give an EFF attitude. Even writing this now, I suddenly feel the need for a moped. Empire Records became my obsession. I yelled, "My name isn't fucking Warren!" as much as humanly possible. The movie's depiction of misfit teens resonated with every fiber of my being then and still does to this day. I know, I'm a mom and I should probably not want to rock out with the Empire gang to AC/DC…but I just can't help myself.
So, before I bid farewell, I'll leave you with my favorite quote:
Lucas: Who's your favorite singer?
Mark: Axle
Lucas: Well, if Axle Rose was driving down the highway and saw Rex Manning stranded on the side of the road, do you think Axle Rose would stop and help him?
Mark: Does Axle have a jack?
Warren: No way man, Axle would spin the wheel, take aim, pound the gas and take that sucker out!
Lucas: Warren. Warren. Where do you get this hostility from?
And now, in the immortal words of the Doors, the time to hesitate is through. I'm officially declaring today Rex Manning Day!
Damn the man! Save the Empire!



Discover More Home Decor Ideas On House Of Hipsters
If you're looking for an Anthropologie mirror dupe, this is the round-up for you. I have 15 of my vintage-inspired gold mirror favorites for you.
If you're looking to buy vintage home decor, here's what to look for.
Behold, the most epic guide to vintage shops in Chicago.
I teamed up with my friends Sarah and Chloe to share my favorite vintage decor.
Get some ceiling medallion ideas with this epic guide.
Rounding up the best faux olive trees that look real. I also have a full post dedicated to faux fiddle leaf fig trees and more faux plants that will fool just about anyone!
Gearing up to renovate the 80s brick fireplace in our living room.
The best tutorial on how to record a TikTok.
If you're on a budget and looking for some cheap curtains, here's a guide to my favorites. I also have a round-up of affordable velvet curtains that are perfect for fall.
How to calculate a rug size for a living room like a pro and never return a rug again!
Check out these 7 easy ways to make your home look expensive without spending much money.
I attended High Point Furniture Market to check out all the new furniture that would be debuting. Here are the interior design trends to look for this year.
Add a bit of sparkle to your room with this disco ball decor.
Looking to update your closet with the best denim skirt? I've got a whole round-up that fits every budget.
One of my favorite summer cocktails is The Lime In The Coconut drink, Get the recipe.
If you're looking to replace your ceiling lights, here are a few boob light alternatives.
Bobby Berk told me he has always invested in quality bedding. Here's the ultimate guide to the best sheets and bedding.
Add a bit of texture to your decor with cane furniture.
It's a wrap! The closet remodel final reveal is live!
When installing a ceiling light, there's a right way and a wrong way. Here's how not to get zapped.
Wrangle the everyday clutter with these modern decorative boxes.
Zhush up your bookshelf with a modern vase or two.
If your fireplace has you confused, here's some mantel decor inspiration.
Lilac is trending, so here is a full round-up of purple home decor. And if you love shopping by color, don't miss green decor.
Find ideas and inspiration for 70s glam interior design. Also, check out this round-up of trending mushroom decor.
Obsessed with this Bunny Williams shopping bag waste bin.
Check out this post for comfy outdoor furniture.