Holiday Gift Guide Home Decor Lovers
Last Updated on September 13, 2023
Time's a tickin', meaning the holiday gift guides season is here! I'll share more throughout the next few weeks, but today I'm getting into the holiday spirit with a gift guide for home decor lovers. Get your pen and paper out for Santa's list because I've loaded this gift guide with some serious goodies. If you're looking for more decor inspiration, be sure to check out my round-up of affordable Anthropologie mirror dupes.
Ultimate Holiday Gift Guide Home Decor Lovers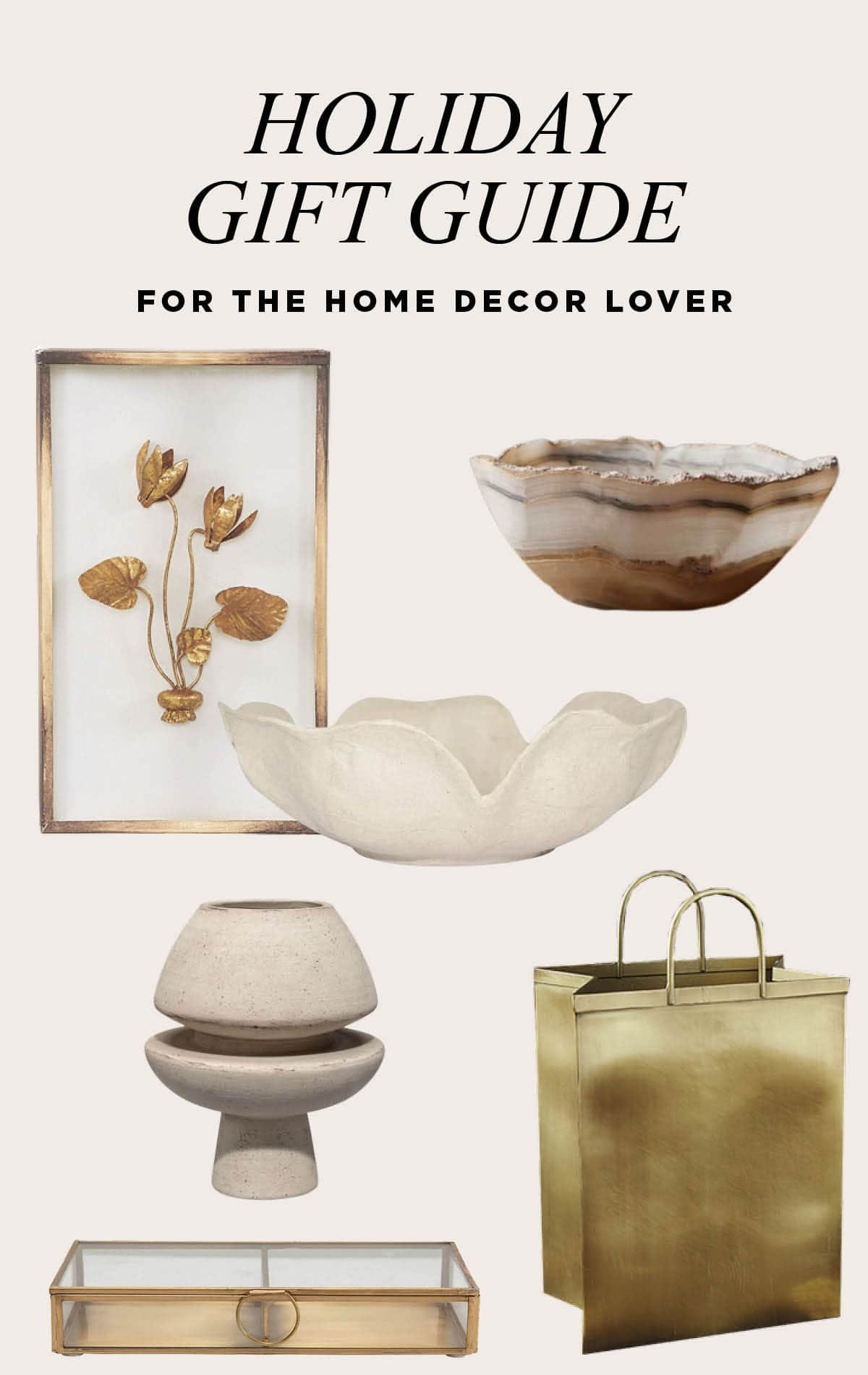 Fleur De Tole 3D Wall Art Series (4 in the series and also available in black) – SHOP IT HERE
Paper Mâché Leaf Bowl (an Amazon home decor favorite) – SHOP IT HERE
Onyx bowl crafted from natural stone – SHOP IT HERE
Elegant sculptural vase – SHOP IT HERE
Brass trash bin designed by Bunny Williams – SHOP IT HERE
Small brass and glass decorative display box – SHOP IT HERE


If you've been here before, you know I love a good box. Check out my complete round-up of decorative boxes. They're the interior designers' secret weapon when styling coffee tables.
More Unique Home Decor Gift Ideas

Black footed decorative bowl (pears not included) – SHOP IT HERE
Cast aluminum hippo nutcracker – hurry, he won't last long! – SHOP IT HERE
Pop your favorite photo in this black and white strip bone inlay picture frame – SHOP IT HERE
Amber-colored hurricane vases. I own these and love them with a tea light candle – SHOP THEM HERE
Essential Cocktail Book: A complete guide to modern drinks – SHOP IT HERE
Voluspa Baltic Amber candle – SHOP IT HERE
Large, 20″ disco ball – it's magical when in a corner when the sunlight hits it – SHOP IT HERE



Bronze metallic modern planter (pop a faux plant in here to be extra fancy) – SHOP IT HERE
Black hand-carved decorative box with geometric pattern – SHOP IT HERE
Footed marble bowl – SHOP IT HERE
Natural bone inlay jar – SHOP IT HERE
Ruffle vase (one of my personal favorites) – SHOP IT HERE
Black and white modern handblown Murano glass bowl – SHOP IT HERE
Crosley entertainment system for those who love vinyl and decor – SHOP IT HERE


RELATED: Check out all the holiday gift guides on the blog!

Disco ball and high heels framed print (available in multiple sizes) – SHOP IT HERE
Six-wick candle tray – SHOP IT HERE
Set of 3, matte black candlestick holders (this Amazon score is a great dupe for the CB2 version) – SHOP THE SET HERE
There's a reason why these black vases are on the best seller list – SHOP THEM HERE
(I own 2 of these black vases and love love love them both! You will not be disappointed)


RELATED: If you love those black urns, check out the round up of unique modern vases!
Holiday Gift Guide For Home Decor Lovers

Mirrored vanity tray – perfect for displaying your perfumes and wrangling jewelry – SHOP THEM HERE
Transparent Bluetooth speaker – SHOP IT HERE
Materia Prima tarot book – SHOP IT HERE
Round onyx box with lid – SHOP IT HERE
Wooden floor sculpture (there are four different designs to choose from) – SHOP THEM HERE
This black pedestal bowl was on last year's gift guide list, too – SHOP IT HERE



They call this the fountain planter, but it works for office supplies or on a vanity – SHOP IT HERE
Knot pillow (comes in a multitude of colors) – SHOP IT HERE
Ruffled marble bowl (available in multiple sizes) – SHOP IT HERE
Bone inlay decorative box – SHOP IT HERE
Giant clam shell – SHOP IT HERE (here's a similar one on Amazon)
The perfect dupe for a vintage Murano glass mushroom lamp – SHOP IT HERE
3D tic tac toe game – SHOP IT HERE
Rustic meets refined decorative vase – SHOP IT HERE


See the previous year's holiday gift guide for home decor lovers and the gift guide for her to find even more inspiration and gift-giving ideas. Looking for that certain product you saw on TikTok? Check out my Amazon Internet Famous round-up and TikTok Made Me Buy It guide.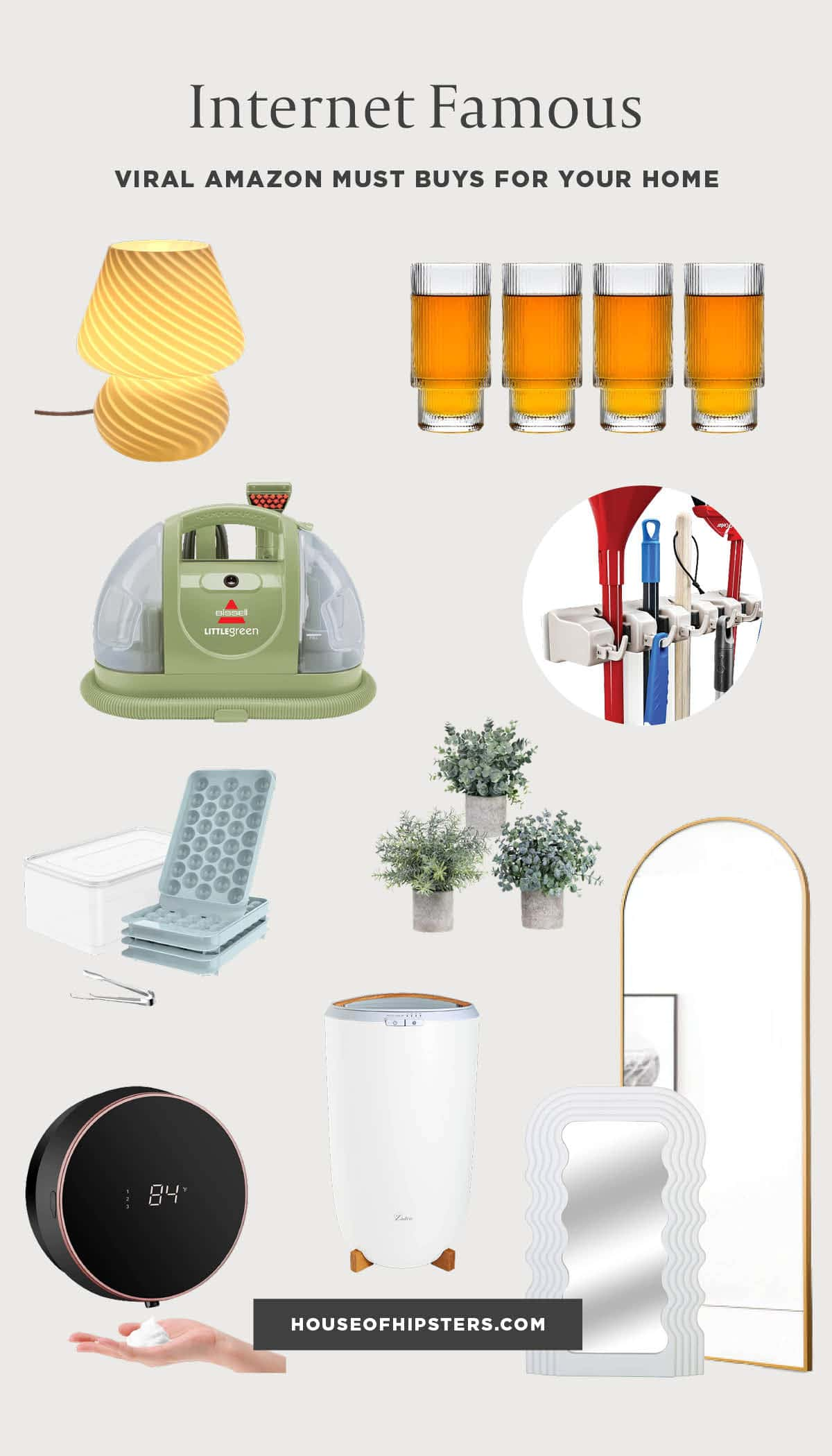 RELATED: I'm friends with a group cleaning ladies who have shared the best cleaning products with me over the years, and I've rounded up my favorites to share with you!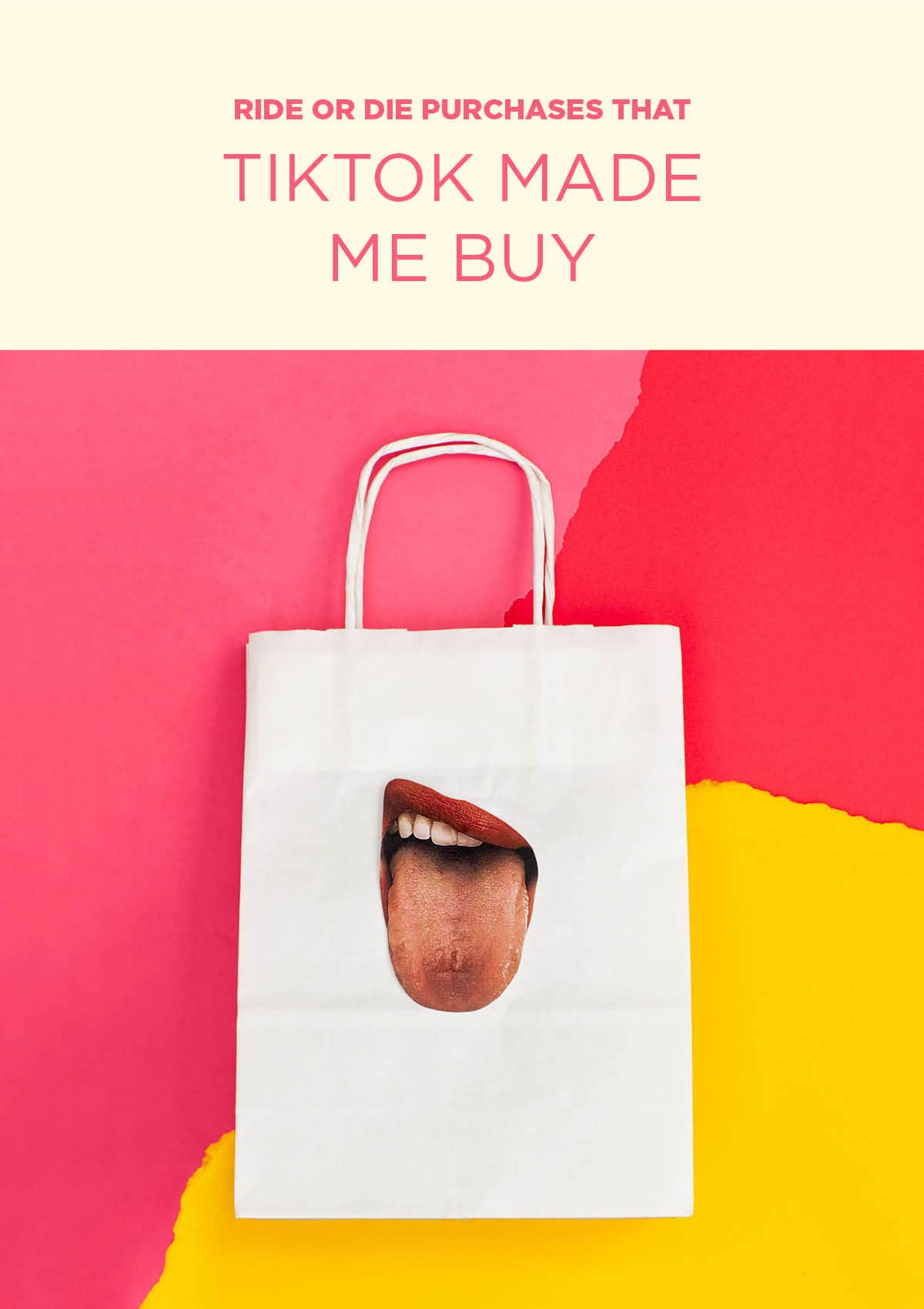 Be Sure To Peek At These Unique Gift Guides
I've got all your gift-buying needs covered with the Ultimate Holiday Gift Guide for him, her, and everyone in between.
Are you shopping for someone bougie AF? Check out the Luxury Gift Guide if you're looking to spend some dough on a really special someone.
If he's difficult to buy for, shop the Holiday Gift Guide For Him for unique gift giving ideas for him.
If that special someone is hard to buy for, check out these unique Valentine's Day gift ideas for her.
If you're looking for Favorite Things gift ideas, I've got a full round-up of goodies under $25.
A carefully curated gift guide full of unique gifts for her! You don't want to miss it.
A new fashion line is shaking up Chicago. Check out the latest collection of bags by Neon Fringey.
If skinny jeans are out, what jeans are trending? Here is the latest in denim.
I found the best pajamas that are comfy, colorful, and come in bold patterns.
Here is some carefully curated summer to fall outfits that are definitely for the trendy mom style without breaking the bank.
Looking for something out of the ordinary? Check out these unique modern vases that add a touch of artistry and elegance to your home decor.
Shop the Holiday Gift Guide for Her
Learn about the charity near and dear to my heart, and join me at the next Jackson Chance Ping Pong Tournament in Chicago. This event helps pay the exorbitant parking expense for the parents of NICU babies at Lurie's Children's Hospital.