Holiday Gift Guide For Her
Last Updated on September 13, 2023
Even though, for many days, time stood still in 2020, I feel like I went from sitting on the patio soaking up the sun to holiday shopping in the blink of an eye! The Boy and I no longer exchange gifts, but that doesn't mean I don't have a doozy of a wishlist for Black Friday. Today I'm sharing my Holiday Gift Guide For Her! (You can check out the previous year's gift guide here.)
Unique Holiday Gift Guide For Her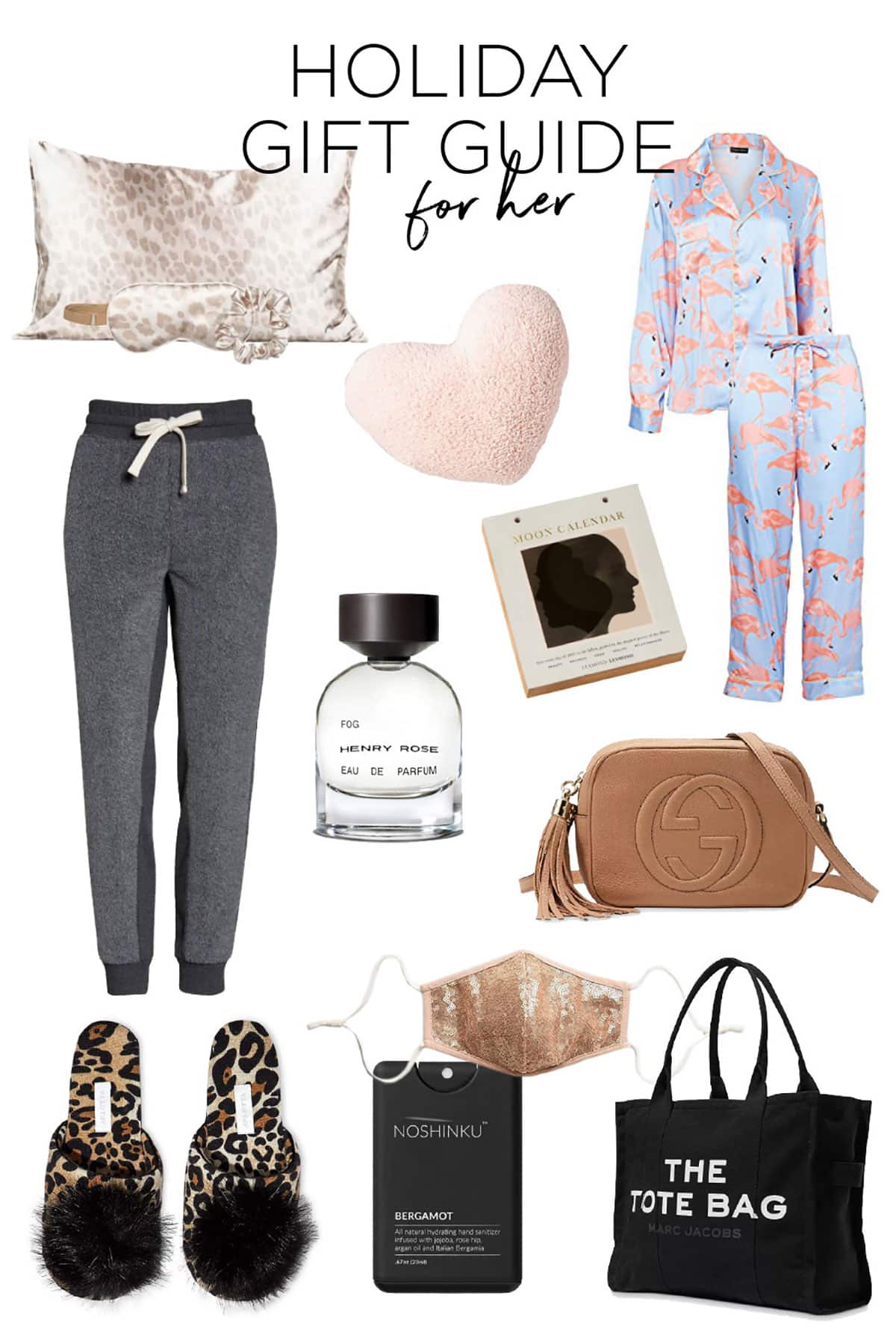 This year's holiday gift guide for her is all about staying comfy and cozy.
Satin Sleep Set – Pillow, Eye Mask, and Scrunchie
Weighted Sherpa Pillow (can be heated or cooled in the freezer) sold out
Flamingo Pajamas sold out
Comfy Fleece Joggers sold out
Moon Calendar (for the celestial minded lady – updated for 2022)
Gucci Disco Bag (been on my wishlist for a few years)
Leopard Pom Pom Slippers sold out
Blush Sequin Mask sold out
More Unique Gift Giving Ideas For Her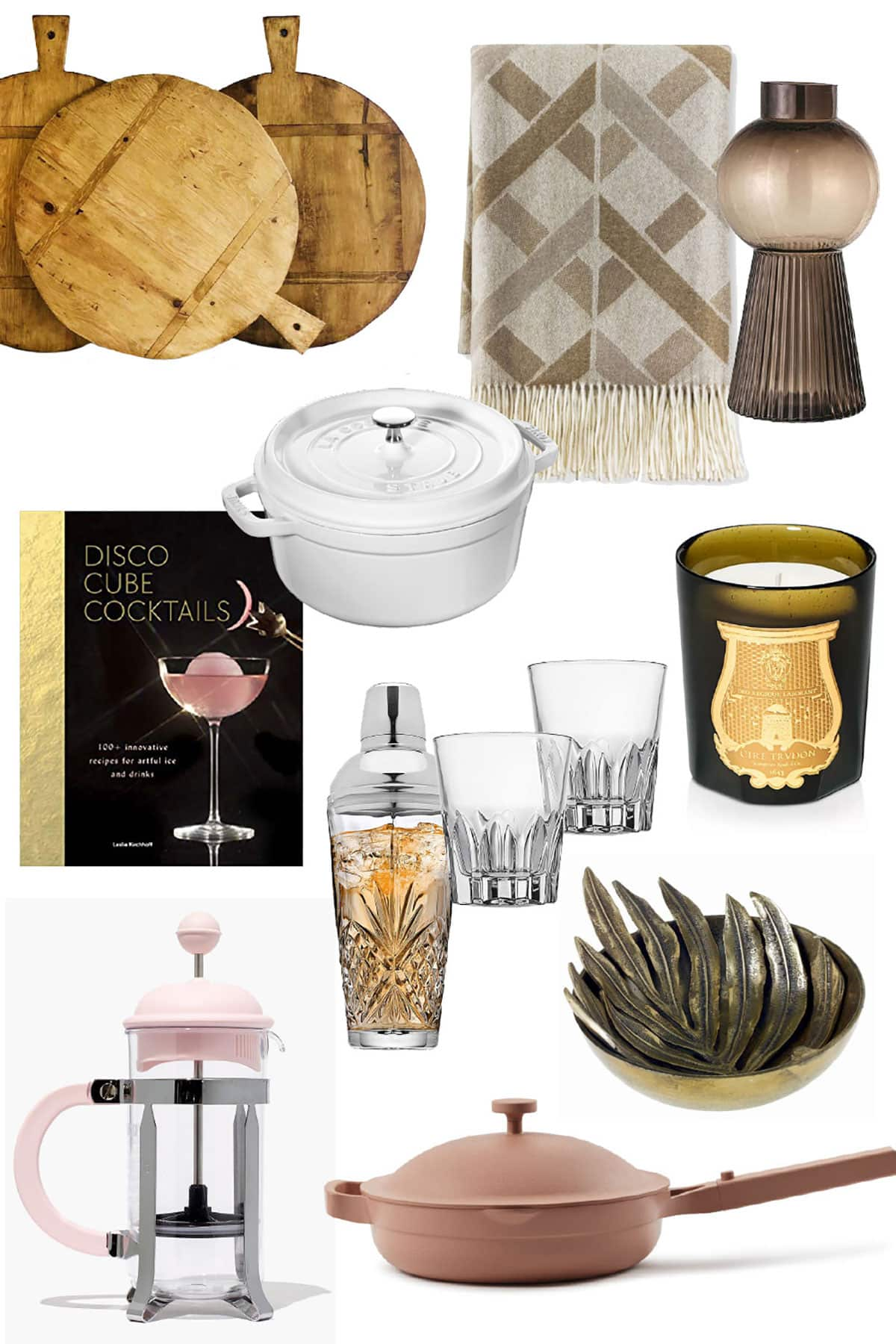 The Softest Cashmere Throw – sold out
Beautiful Brown Glass Vase sold out
Brass Leaf Bowl – sold out
Pink Coffee Press – and grab a bag of this hand-roasted coffee
Cult-Favorite Always Pan (on sale now!)
I'll be sharing a few more gift guides soon…and even trying to con The Boy into sharing his favorites for him! Is there anything I missed? Something I should check out? Let me know in the comments below!
RELATED: Check out all the gift guides for every holiday right here on the blog!



Discover More Unique Gift Giving and Home Decor Ideas
Holiday Gift Guide For The Pink Lover – if you love pink like I do, here are some of my favorite gift giving ideas.
The Prettiest Scarf On The Planet – there's nothing more classic than tying a pretty silk scarf on the handle of your bag.
Holiday Decorating Ideas a blogger home tour of my home decorated for the holidays.
Get inspired by this Holiday Dining Room Table with affordable home decor from Walmart.
Holiday Gift Guide For The Hard To Buy For is the perfect source for gift ideas.
I've got all your gift-buying needs covered with the Ultimate Holiday Gift Guide for him, her, and everyone in between.
Are you shopping for someone bougie AF? Check out the Luxury Gift Guide if you're looking to spend some dough on a really special someone.
If he's difficult to buy for, shop the Holiday Gift Guide For Him for unique gift giving ideas for him.
If that special someone is hard to buy for, check out these unique Valentine's Day gift ideas for her.
If you're looking for Favorite Things gift ideas, I've got a full round-up of goodies under $25.
A carefully curated gift guide full of unique gifts for her! You don't want to miss it.
A new fashion line is shaking up Chicago. Check out the latest collection of bags by Neon Fringey.
If skinny jeans are out, what jeans are trending? Here is the latest in denim.
I found the best pajamas that are comfy, colorful, and come in bold patterns.
Here is some carefully curated summer to fall outfits that are definitely for the trendy mom style without breaking the bank.