Holiday Gift Guide For Her
Even though for many days time stood still in 2020, I feel like I went from sitting on the patio soaking up the sun to holiday shopping in the blink of an eye! The Boy and I no longer exchange gifts, but that doesn't mean I don't have a doozy of a wishlist for Black Friday. Today I'm sharing my Holiday Gift Guide For Her! (You can check out previous year's gift guides here.)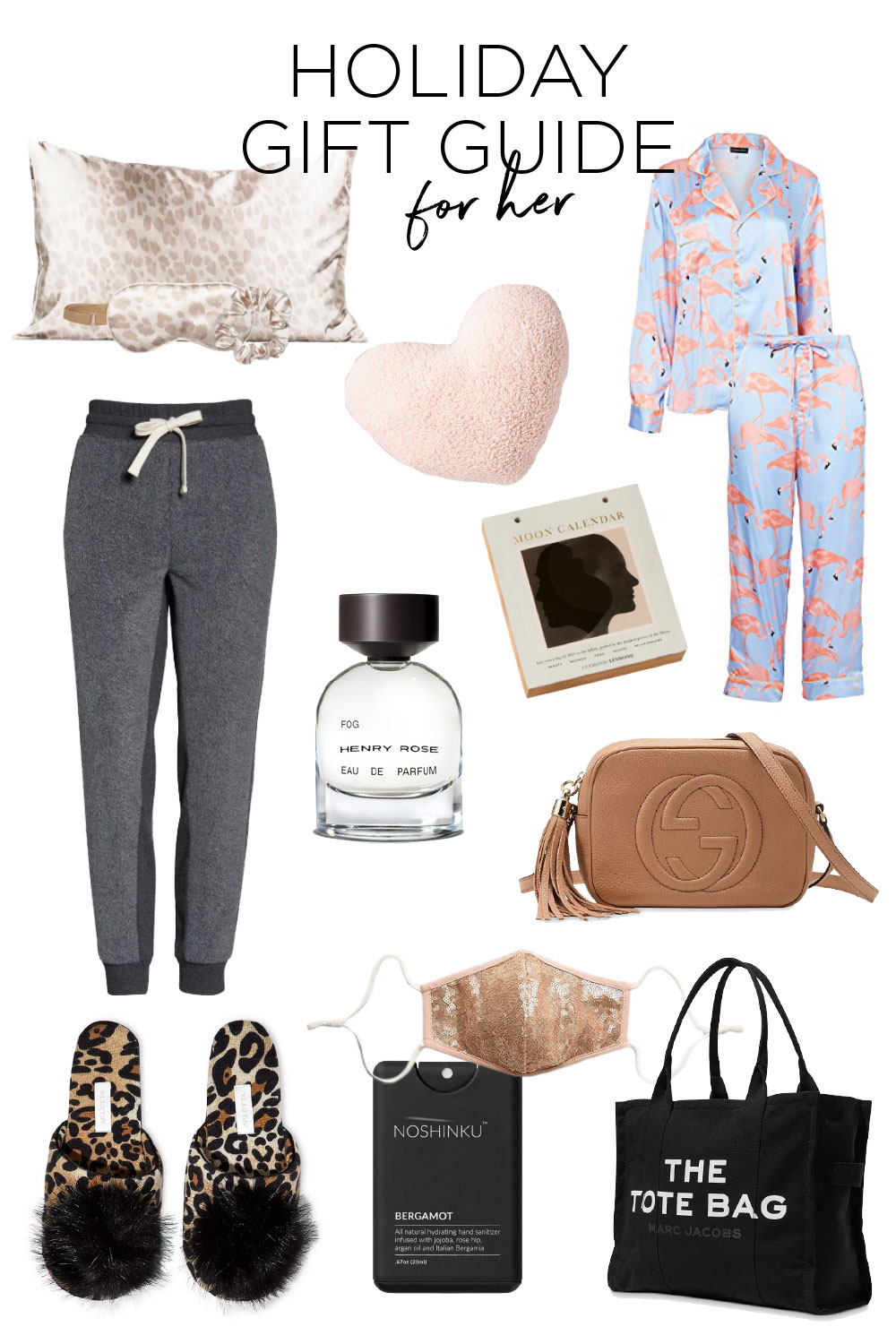 This year's holiday gift guide for her is all about staying comfy and cozy.
Satin Sleep Set – Pillow, Eye Mask, and Scrunchie
Weighted Sherpa Pillow (can be heated or cooled in the freezer) sold out
Flamingo Pajamas sold out
Comfy Fleece Joggers sold out
Moon Calendar (for the celestial minded lady)
Gucci Disco Bag (been on my wishlist for a few years)
Blush Sequin Mask sold out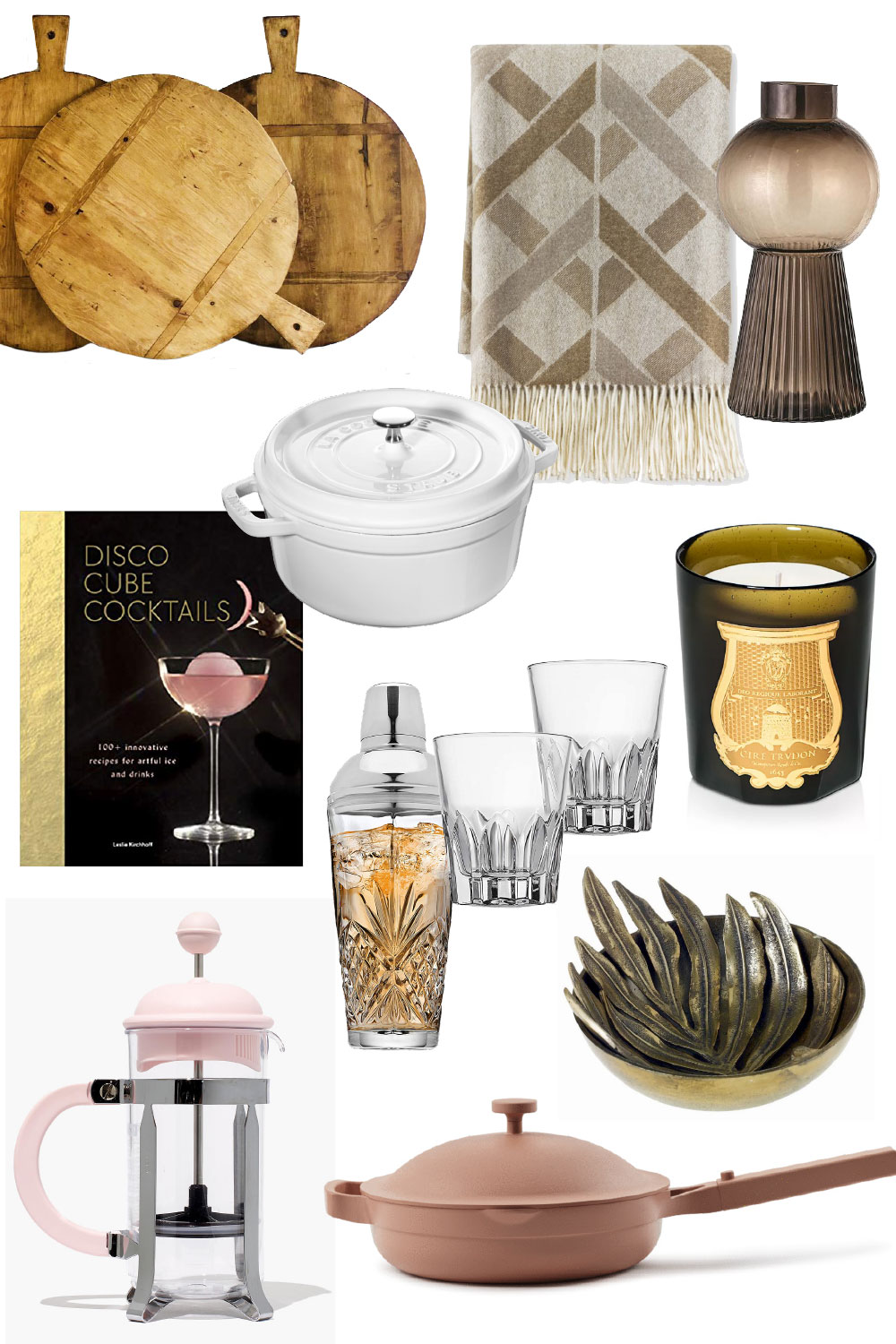 The Softest Cashmere Throw
Beautiful Brown Glass Vase sold out
Pink Coffee Press – and grab a bag of this hand-roasted coffee
Cult-Favorite Always Pan (on sale now!)
I'll be sharing a few more gift guides soon…and even trying to con The Boy into sharing his favorites for him! Is there anything I missed? Something I should check out? Let me know in the comments below!
Discover More Gift Giving and Home Decor Ideas
Holiday Gift Guide For The Pink Lover
The Prettiest Scarf On The Planet
Holiday Decorating Ideas For Your Home
Make Your Dining Room Table Holiday Ready