What Caught My Eye Last Weekend
Last Updated on June 16, 2023
It's been a hot minute since I popped in last week with my summer living room decor ideas but a few things caught my eye last weekend, and I had to share.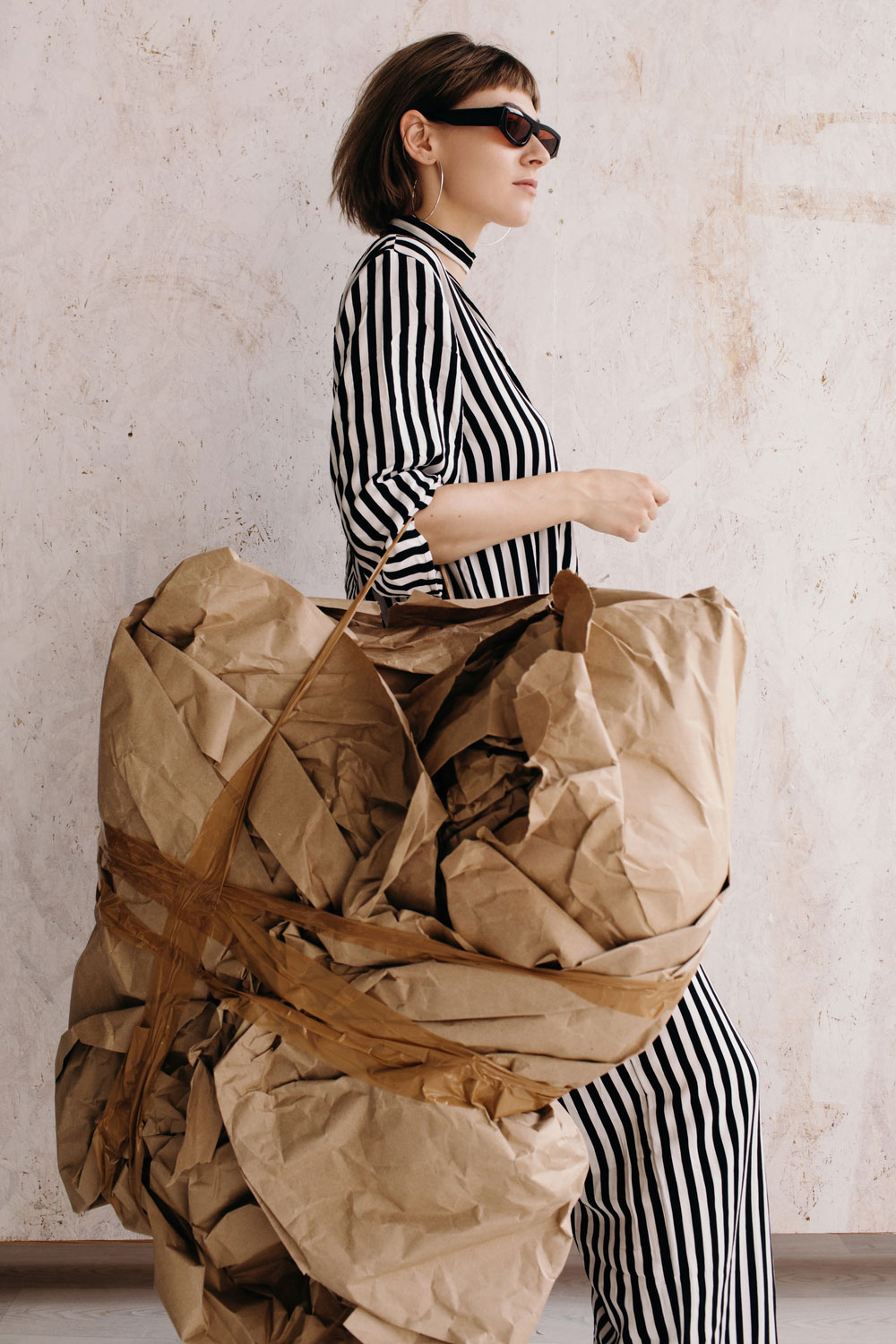 A couple of weeks ago, I had a speaking event out in Napa, CA, and realized I need to upgrade my luggage, especially while solo traveling. While the beautiful vintage leather messenger bag I purchased in Germany worked in theory, the bag itself is heavy and organizational pockets for things like laptops, cords, chargers, headphones, magazines, etc…are none existent. While wandering the San Fransisco airport, I spied a TUMI shop.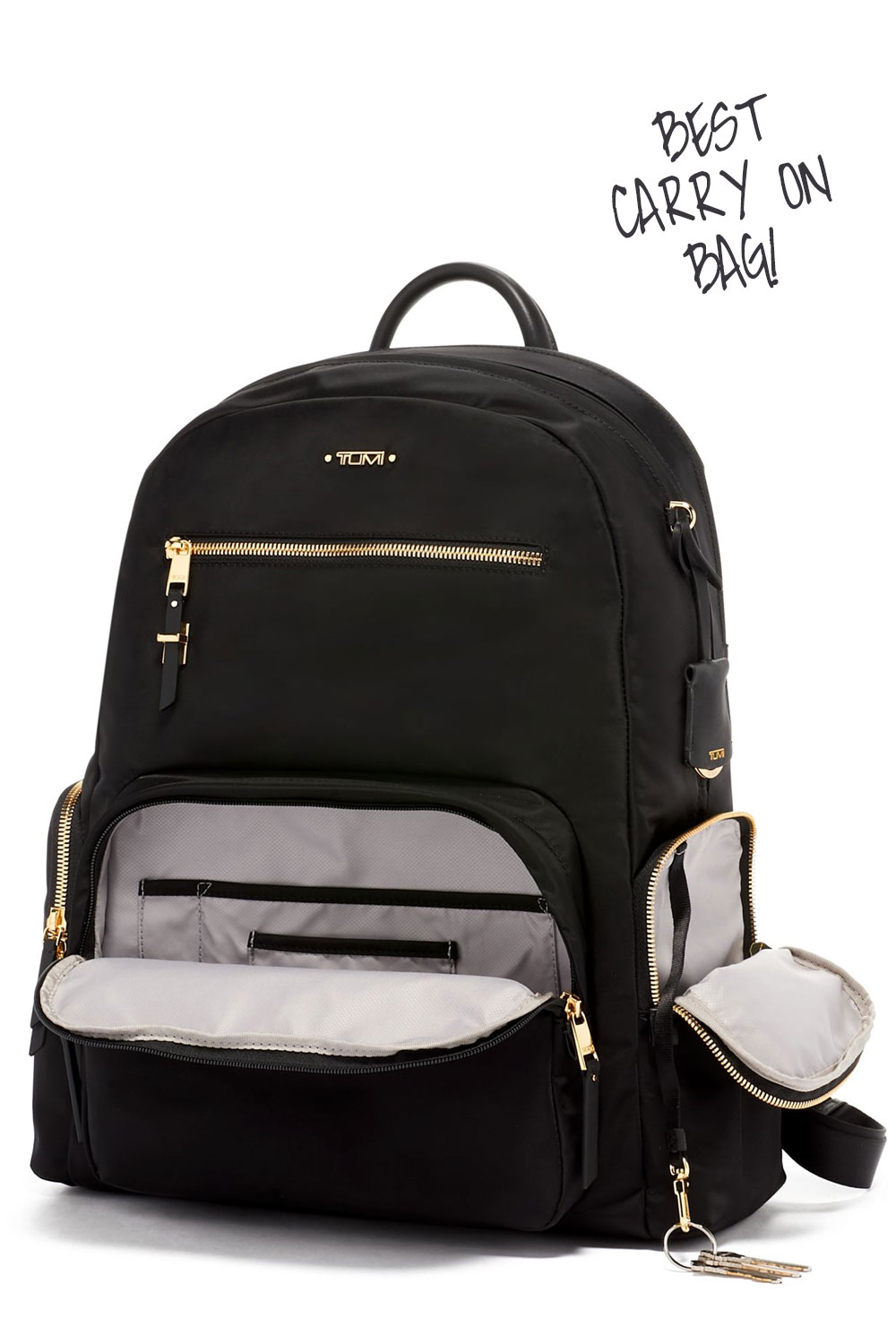 Remembering how much I love the mini backpack Cambria gifted me at their Design Summit, I knew I'd find the perfect carry-on backpack that would be lightweight and full of pockets to organize all the bits and bobs I drag along with me. After that one flight, I can officially say it was worth every penny. It fits under the seat, all my chargers were easily accessible, and the best part,, just in case my bag got lost, my backup bra didn't land in my seatmate's lap. Now I'm thinking maybe my normal purse needs to be traded for this weekender bag (not from TUMI but oh so pretty). Check out this full round-up of cute laptop backpacks for work, travel, and back to school.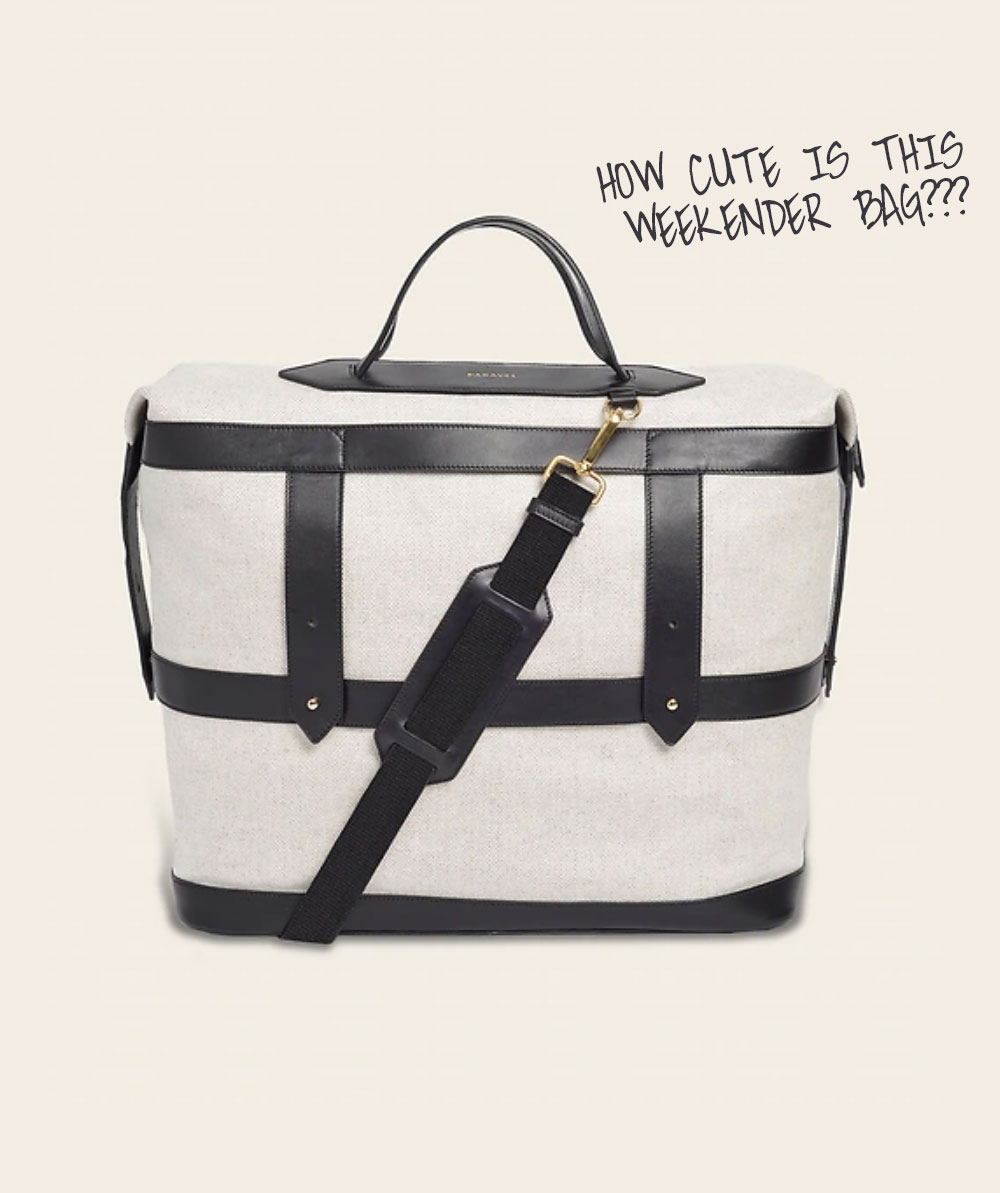 Every year I try to convince my wallet to buy an Isabel Marant Etoile sweatshirt. When I finally decide to pull the trigger, it's sold out. Every. Single. Time. Anyhoo, it's finally available in green, and Imma make it mine!
IKEA just released its fall collection called HÖSTKVÄLL, and I'm here for the cozy autumnal mood.

Did you see Zara's new Scarf Collection looks just like Valentino's archival scarf print collection? Up until a few weeks ago, I had no idea Zara was notorious for this. Props to Peyton Dale for making that public knowledge.

These nightstands might be perfect in the new guest bedroom although now that I'm thinking about it, the wicker sconces may clash with the caning. Gonna have to mock it up and see how it looks. Stay tuned. Anyhoo, the existing MCM-style nightstands in the guest room moved with us from our old house – here's a throwback to the old mid-century modern bedroom decor. Do you remember this?

Last Saturday major rug drama unfolded on TikTok after I swapped out an estate sale rug for this charcoal olive beauty. Within 48 hours, this silly before and after 12-second rug video received 1.6 million views and had over 600 comments which had me asking, "am I being punked?"
SIX HUNDRED mean, hateful, troll comments – many of which had me belly laughing. I texted a few special gems to friends, and my neighbor Lauren was like, srsly, you need to dedicate a full post to these. Stay tuned. In the meantime, tell me this rug doesn't look amazing here! If you're curious and don't have the TikTokkery app on your phone, feel free to watch it here.
https://www.tiktok.com/t/ZTREddgat/
Want to know what this same room looked like way back in the day? Check out the first new rug for the living room here. Definitely not as dramatic.
Also, how good would this wall art over from Kelly Hopter Interiors be in this room?

Don't get me wrong, I love this black painting Kelly Caldwell, and I created together, but when Kelly Hopter Interiors posted that soft landscape scene on her Instagram, it stopped me dead in my scroll. Paired with the rug…almost perfectly, right? BTDubs, if you're not following her on Instagram, go, now, do not pass go. Stop and slam your thumb down on that follow button. She's an incredibly talented interior designer.
Want more favorites? Head over to this rabbit hole for some Beautiful Distractions.



Discover More Eclectic Modern Home Decor Ideas
Get some ceiling medallion ideas with this epic guide.
If your fireplace has you confused, here's some mantel decor inspiration.
If you're looking to buy vintage home decor, here's what to look for.
I teamed up with my friends Sarah and Chloe to share my favorite vintage decor.
One of my favorite summer cocktails is The Lime In The Coconut drink, Get the recipe.
The best tutorial on how to record a TikTok.
If you're on a budget and looking for some cheap curtains, here's a guide to my favorites. I also have a round-up of affordable velvet curtains that are perfect for fall.
How to calculate a rug size for a living room like a pro and never return a rug again!
Add a bit of sparkle to your room with disco ball ideas for your room.
Looking to update your closet with a cute midi denim skirt? I've got a whole round-up that fits every budget.
Behold, the most epic guide to vintage shops in Chicago.
Add a bit of texture to your decor with cane furniture.
It's a wrap! The closet remodel final reveal is live!
Wrangle the everyday clutter with these modern decorative boxes.
Gearing up to renovate the 80s brick fireplace in our living room.
Zhush up your bookshelf with a modern vase or two.
Find ideas and inspiration for 70s glam interior design. Also, check out this round-up of trending mushroom decor.
Obsessed with this Bunny Williams shopping bag waste bin.
Check out this post for comfy outdoor furniture.
Lilac is trending, so here is a full round-up of purple home decor. And if you love shopping by color, don't miss green decor.