Beautiful Distractions No. 27
Last Updated on June 16, 2023
Happy Friday! How was your week? I'm assuming we are all on the same page because I'm absolutely thrilled it's Friday! Eager for a little downtime. This weekend we have no plans which is AHHHHHHHmazing. You'll find me on my yoga mat, spinning in my home gym, or playing dominos with The Boy and kiddos. Plus, I've picked up a new hobby! I'm painting again! Kinda throwing it back old school…and that's kind of the theme for this episode of Beautiful Distractions. We're headed into the '80s and then back to the present day, so buckle up and enjoy the ride.
I recently chatted all things music with my old friend Jayson Moyer on his Solace Creek Vinyl podcast. We grew up in the same small town and got into the alternative music scene. Being a punk rock kid in a rural farming community was not easy. We talked not only about the trouble we got into but also the music that molded us and listen to a few of my favorites on, of course, vinyl. The playlist is pretty dope and the conversation is definitely for the cool kids only…you're here, so you're one of us. I highly recommend it. Take a listen.
Episode No Longer Available
Jayson is also my coffee roasting friend, and if you've been around these parts for a while now, you may have read about how he took me and The Boy down to the river, roasted beans, ground them, and made us pour-overs. Since then he's changed the brand name to Solace Creek coffee which you can order online in small hand-roasted batches (if it's in stock).
Last week I picked up a Kuba Cloth duvet and gorgeous lumbar pillow from St. Frank Textiles. The Havana, Cuba candle may have also fallen into my cart…and it smells just like a mojito made by angels.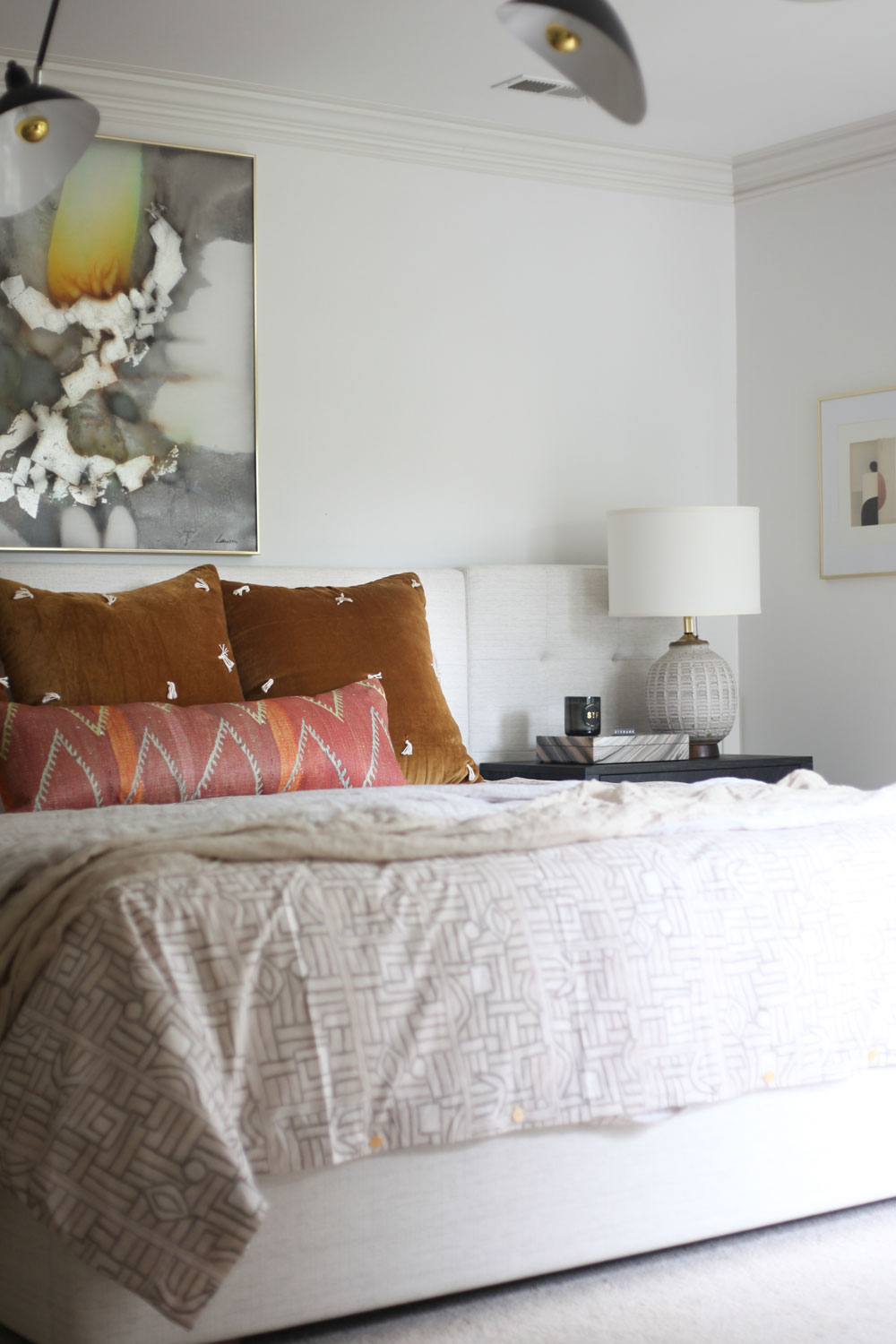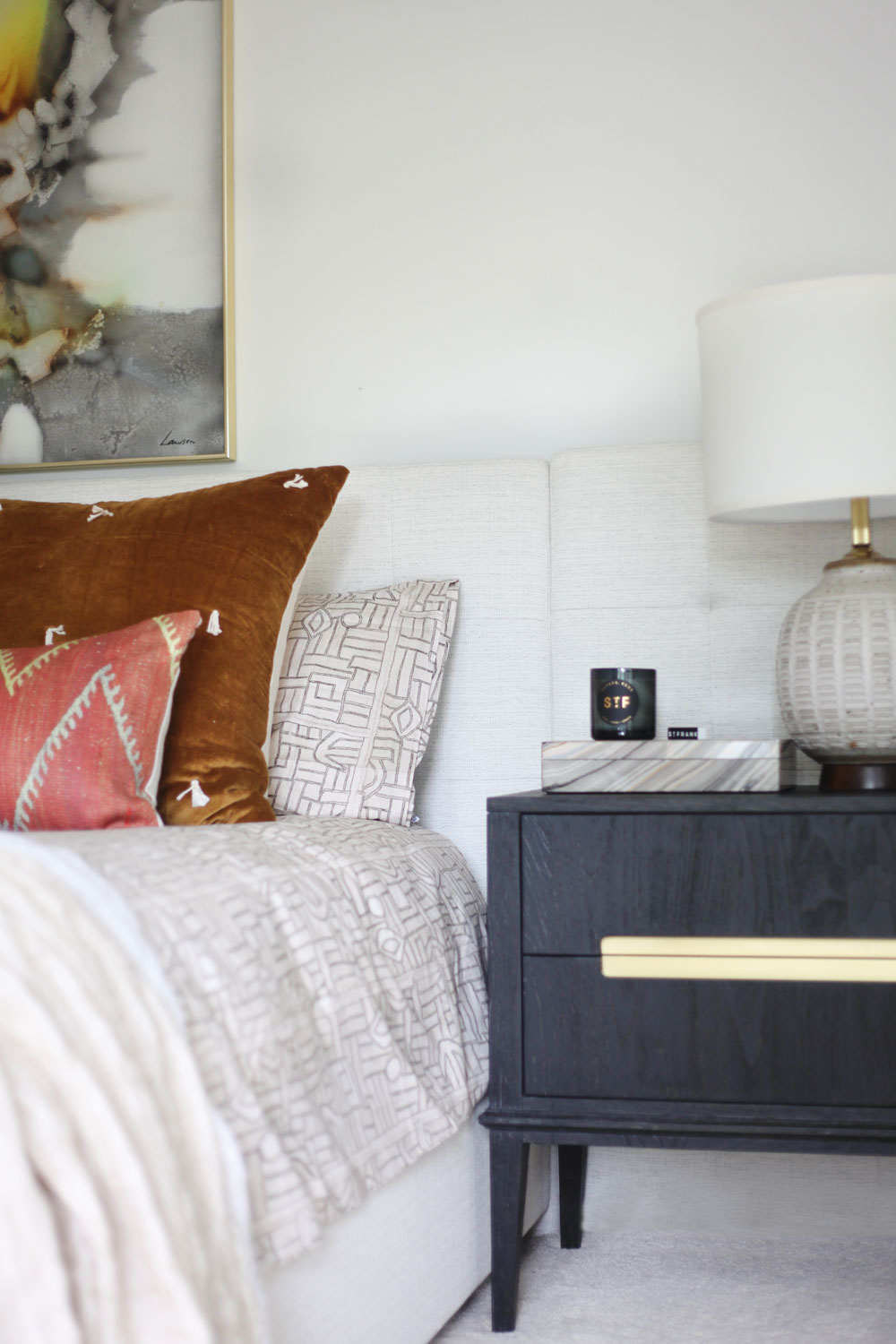 Of course, being the nerd that I am, I had to film a TikTok of me putting it all together. BTDubs, if you're not on this platform you should be. It's the only fun and carefree social app out there right now. We need to stop taking everything so seriously these days.
Did you see the new American Girl doll? Ya, it made me feel a bit old. This "historical" doll listens to music on her walkman, plays Ms. Pac-Man, and hangs out at the mall. She's Courtney 1986, and my kinda gal. Despite feeling a tad bit ancient, I gotta admit, she's pretty cool and would be delighted if my daughter wanted her for her birthday.
Speaking of the '80s, a friend posted this article in a Mid-Century Modern group I'm in. Apparently, Mid-Century Modern is no longer trending but rather '80s Modern was in full effect. Well, I could have told you that since this post has been one of the most visited on the blog for the last year! I expect CB2 to be knocking off Ultrafragola Mirrors by the holidays, and I'm here for it. Back to that article, another friend posted Iona's apartment from Pretty In Pink. Remember that movie? This scene at Iona's apartment was always a favorite, and after watching this movie on repeat back in high school, I decided I wanted to move to Chicago and live in Chinatown when I turned 18.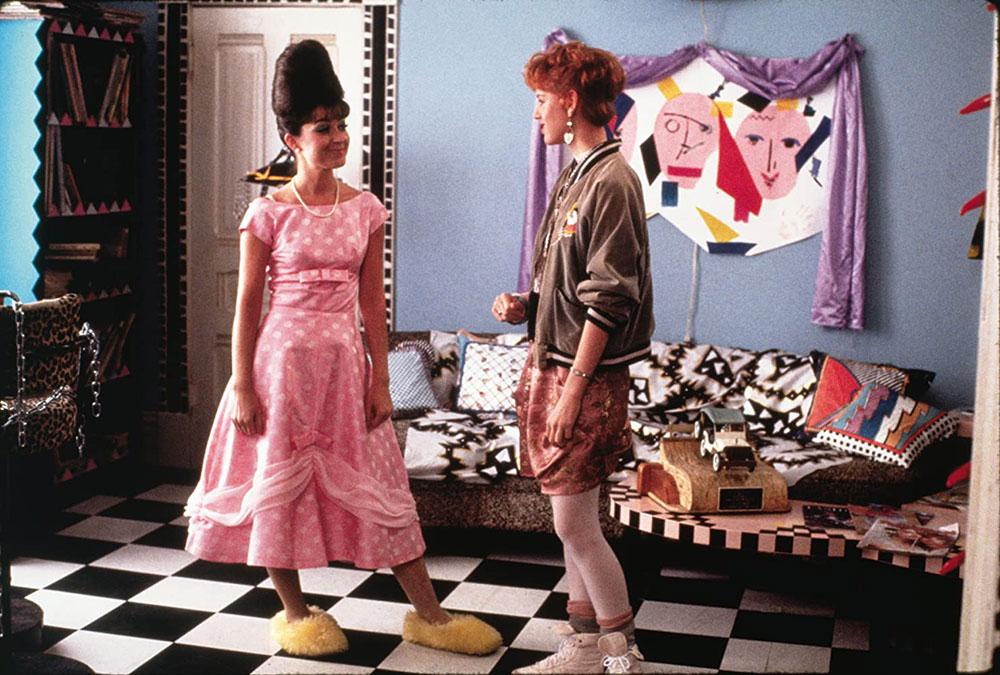 Current trends are all there: harlequin tile, Memphis style decor, and leopard print. Side note: if you know what the heck that little car thingy is on the coffee table, please tell me in the comment section. I'm stumped.
After stumbling upon the drink recipe book Disco Cube Cocktails, I became obsessed with ice cube molds. And after a bit of googling, I found the Disco Cubes website. Founder, Leslie Kirchoff, makes ice cubes for a living. Talk about innovation! She designs artistic cubes and then photographs them with her signature sultry 70s vibe. She says, "It's as much of an art project as it is an ice cube company." Check her out fo sho!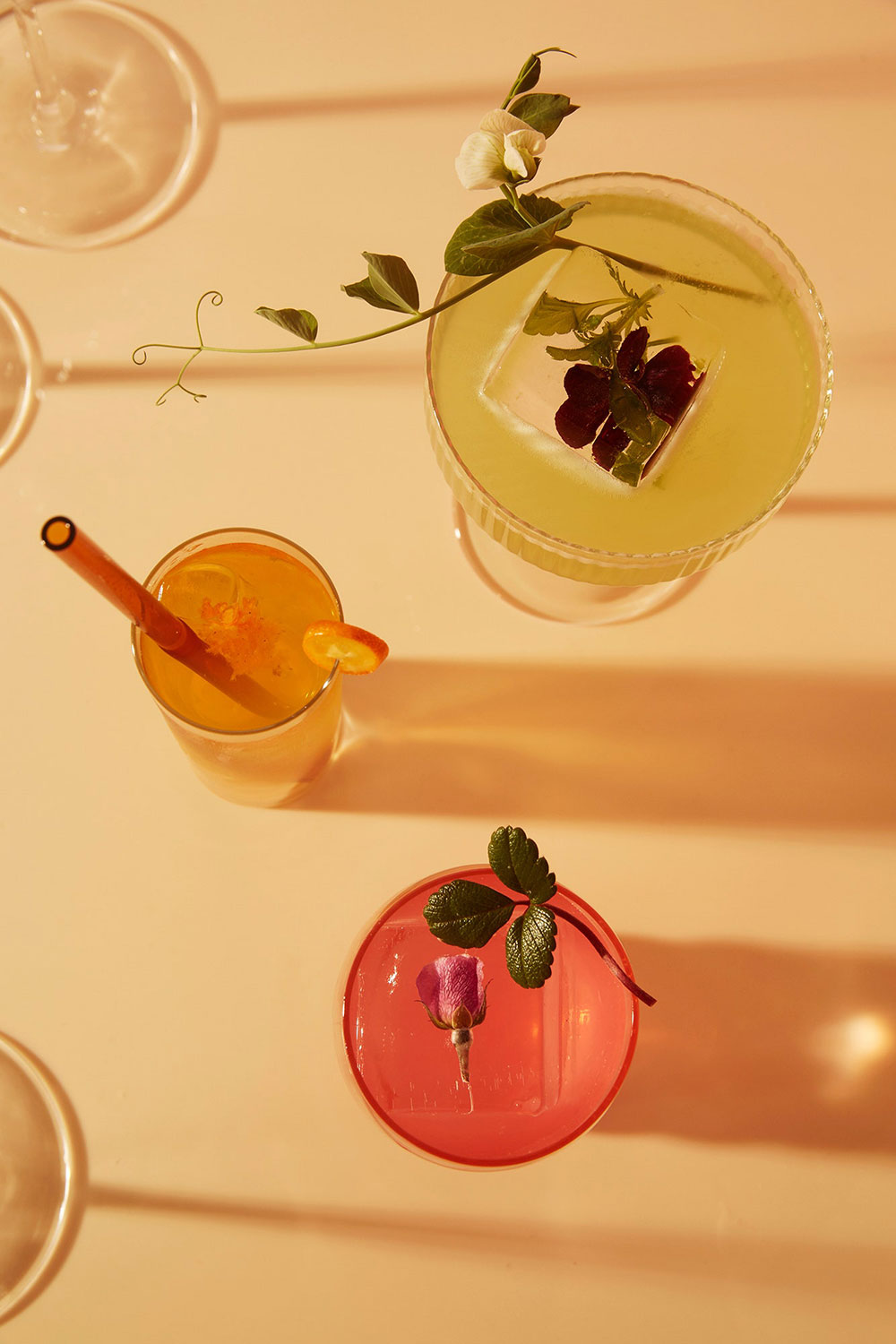 Image By Leslie Kirchoff // Disco Cubes
Stepping out of the '80s and into the present day, Sarried just debuted their newest collection, and they asked me to choose a few favorites. I'm particularly obsessed with this display case and think it would look quite smashing in my dining room. Saving my pennies.
Seasonal Living Magazine just announced that they will be hosting the very first virtual Digital Designer Showhouse, and I'm here for it! My friend Rachel Moriarty announced today she is one of the featured designers, and I legit squealed with joy. Cannot wait to see what she creates! The showhouse is free to attend and launches on December 3. Click here to register.
Like this episode of Beautiful Distractions? Click that link for another.



Discover More Modern Eclectic Decor Ideas
Struggling to figure out an awkward fireplace living room layout? Try one of these configurations that I've been playing with.
I've got a full round-up of washable outdoor rugs from Ruggable that caught my eye.
Getting ready to gift wrap for the holiday. Here's a tutorial on how to make a bow with ribbon.
Reviewing my favorite Printfresh pajamas.
Check out the ultimate guide to the best faux olive trees, according to an expert interior designer.