The Seattle Showhouse
Last Updated on July 25, 2023
While attending Alt Summit, I received an email from Decorist asking if I could join them in the reveal of the Seattle Showhouse furnished by The Mineand installation by Porch. I think I had a look of sheer panic on my face. I mean, I was in Salt Lake City all week for Alt, and now possibly Seattle the following week? The Boy might not be pleased. But he knows I adore Decorist, and this also meant I could finally meet interior designer extraordinaire, Ashley Redmond…if you remember, she's the creative soul who helped me turn my guest bedroom from meh to huzzah! The Boy thankfully answered, "Of course! Why not!?!?!" and a Snoopy dance ensued. Eeeeeeek! Seattle Showhouse here I come!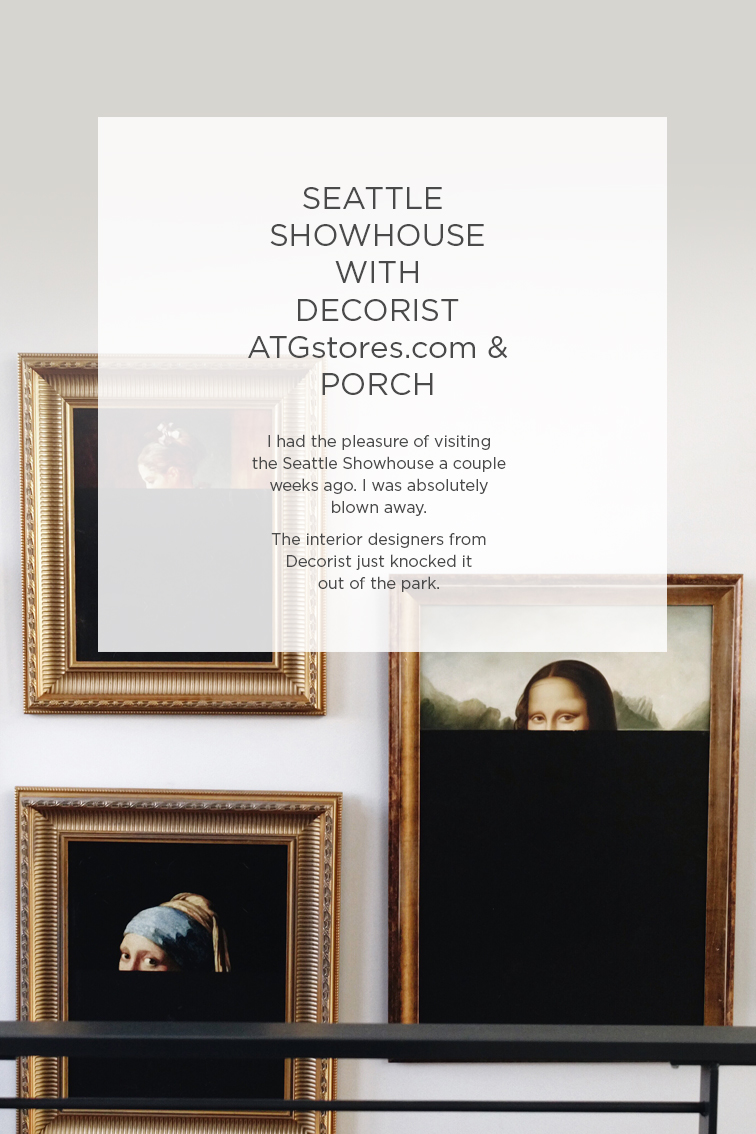 You probably don't know this, but I'm a horrible flyer. In fact, I do anything and everything I can to avoid flying. Joanna from Jojotastic warned me that the turbulence over the mountains could get a bit intense. Awesome…can't wait. Thankfully the fear of flying was somewhat overshadowed by the fear of missing my flight. I was hardly prepared for a 90 plus minute wait in TSA…thanks O'Hare. I left my house over 2-1/2 hours prior to the flight and still wound up sprinting for the gate. Phew! Made it.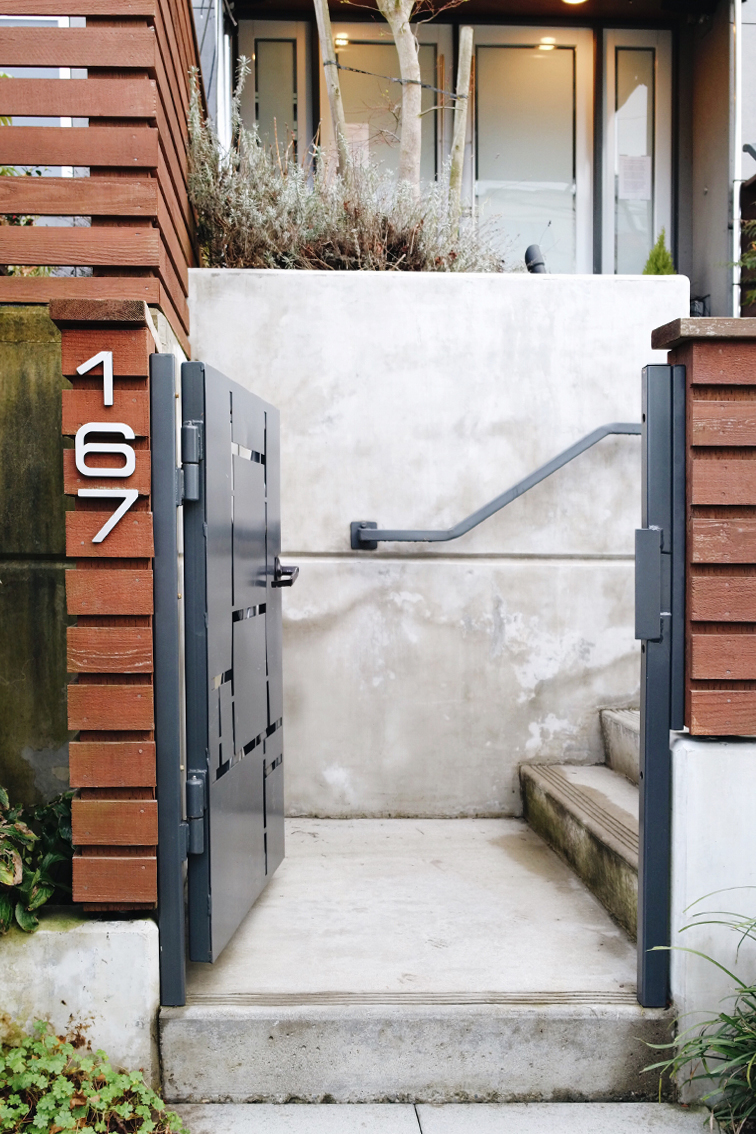 After safely landing, I loosened my grip on my seat and quickly kissed the ground. Joanna picked me up in Lady Edith (her new slash vintage truck that is bonkers cool and British), and we made our way over to the Queen Anne neighborhood and parked on a quiet little side street. We walked through the front door and right into the photographer's shot! Whoopsies!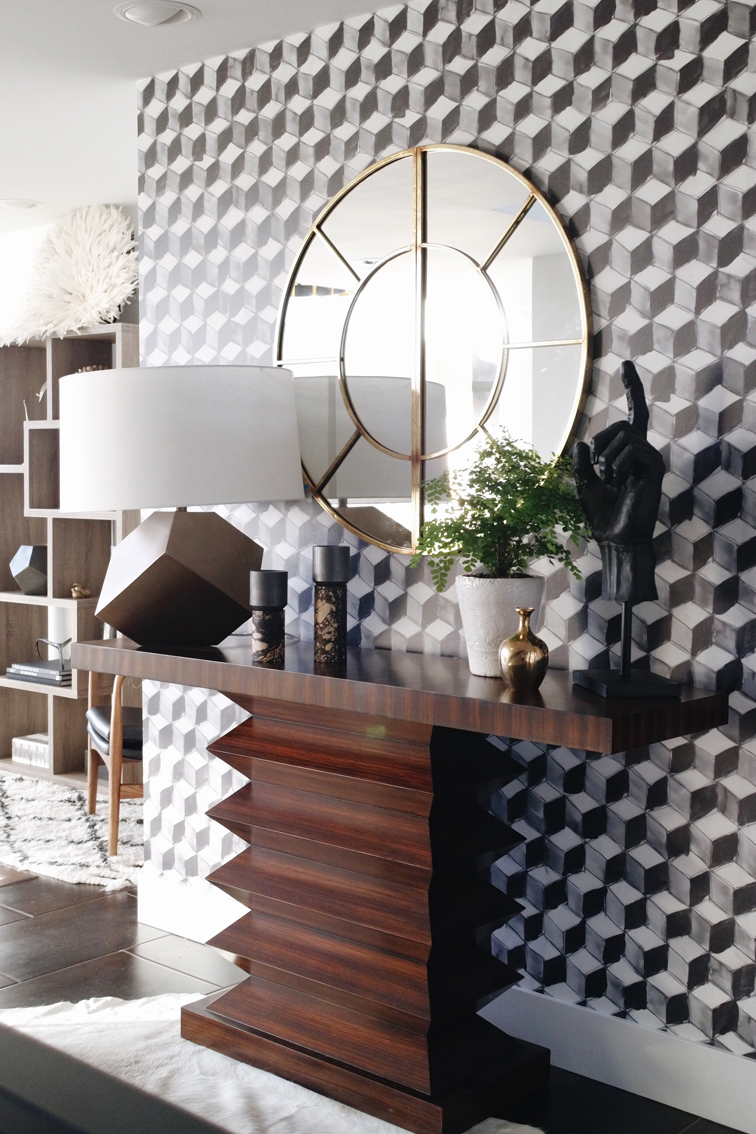 I stopped dead in my tracks when I laid eyes on the wallpaper. I'm mean, my jaw hit the floor. Obsessed! I'm still crushing on it! A  black and white geometric pattern of awesome. Mark my words, the wallpaper will be in the new house…just sayin'. Walk past the stairs and you're hit with a killer shelfie topped with a white boho juju hat. (Space designed by Lindhesse Design.) Seriously!?!?!? So good. I also think this runner will be living in the new house. Can it get better than this? Oh yes, it can…wait for it.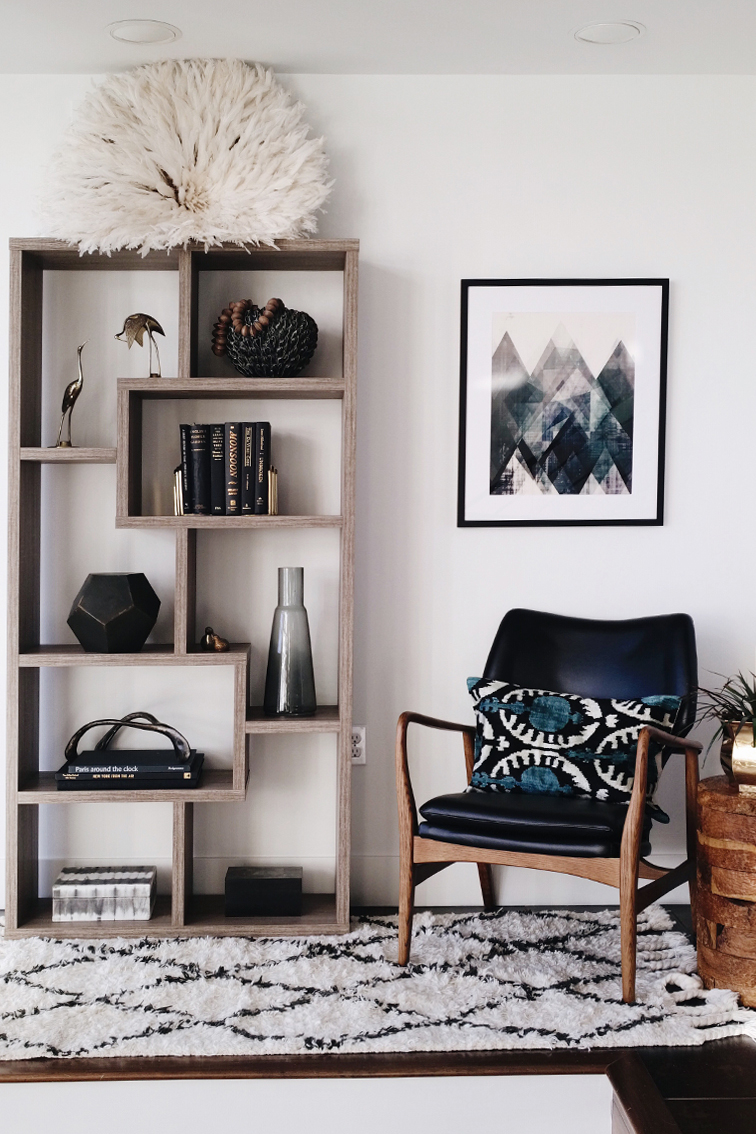 This purdy little spot is where I finally met Ashley. After having chatted so many times via email and Instagram while working on the guest bedroom, I just gave her a big old hug. Screw personal space. Sometimes I'm a hugger…other times I'm like, oh, ummmm, ok…we're…we're hugging, all the while silently cringing. This was not one of those occasions. Annie from Decorist took me under her wing and started to give me the full tour. My eyes were like saucers, and I felt like Charlie in Willy Wonka's chocolate factory. How did I get so lucky to be invited to this place? Can we just pause and take in this view for a minute.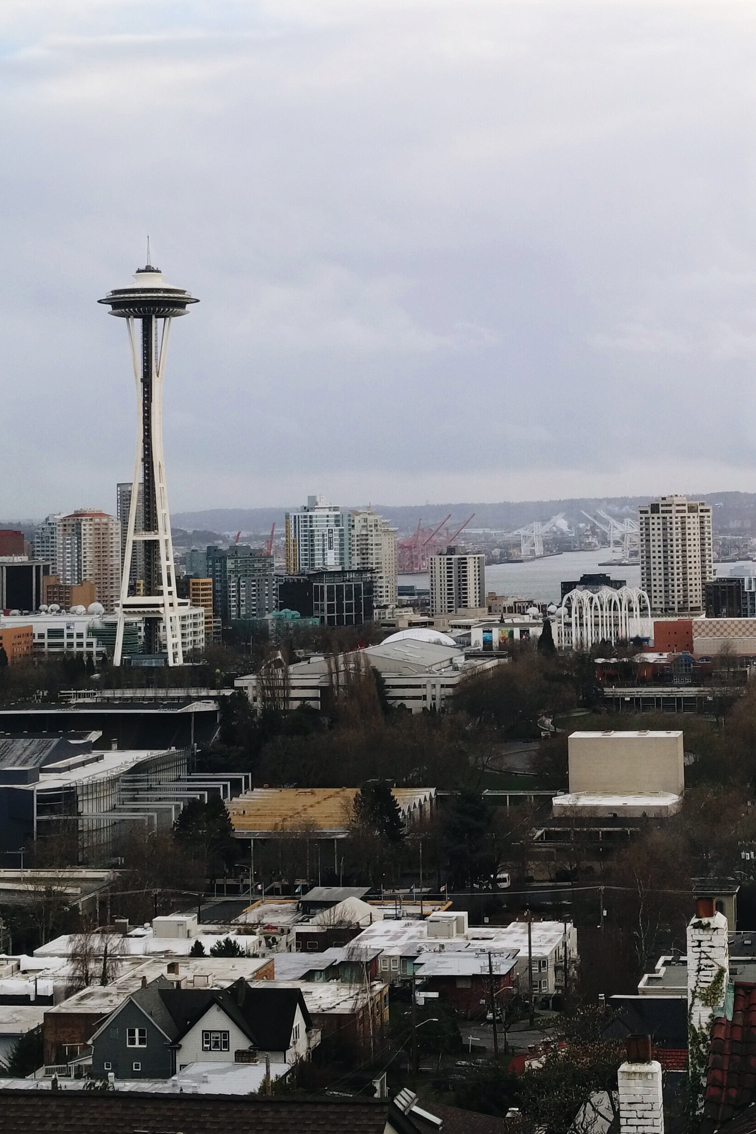 Ya, I know. Can you even imagine living here? Seeing this every single day? I can only imagine how incredible this looks at night.
So here's the dealio on the Seattle Showhouse. There's a family who actually lives in this little slice of heaven (complete with elevator). A family who was brave enough to accept the challenge of their entire home being turned upside down and taken over by the Decorist interior designers for a week. Yep, you read that right, this project was completed in a week! To boot, this space was designed virtually. Now that's some serious talent Decorist! Impressive. All furnishings were sourced through The Mine.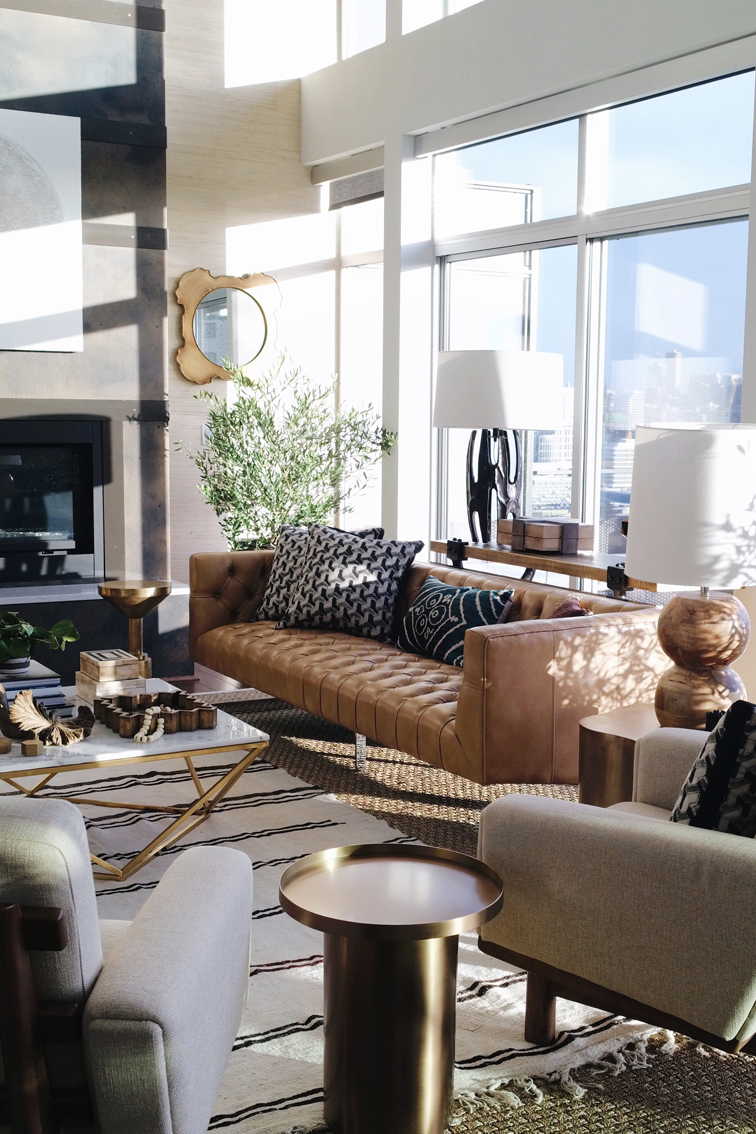 The first room designed by Celebrity Designer Brian Paquette was primary neutrals…and I probably shouldn't be saying this, but I was trying to figure out how to shove that off the hook camel colored tufted sofa into my purse. Pay no attention to that woman sneaking out with the rad furniture under her arm. La-dee-da, totally normal. My other favorite part of this space was the hemp striped rug. It just commanded the room. So casual, so glam, so chic, so chill. And again, this was ALL completed IN A WEEK!!!!!!! VIRTUALLY!!!!!!! Crazy! I clearly needed a bigger purse. You can shop the whole room here.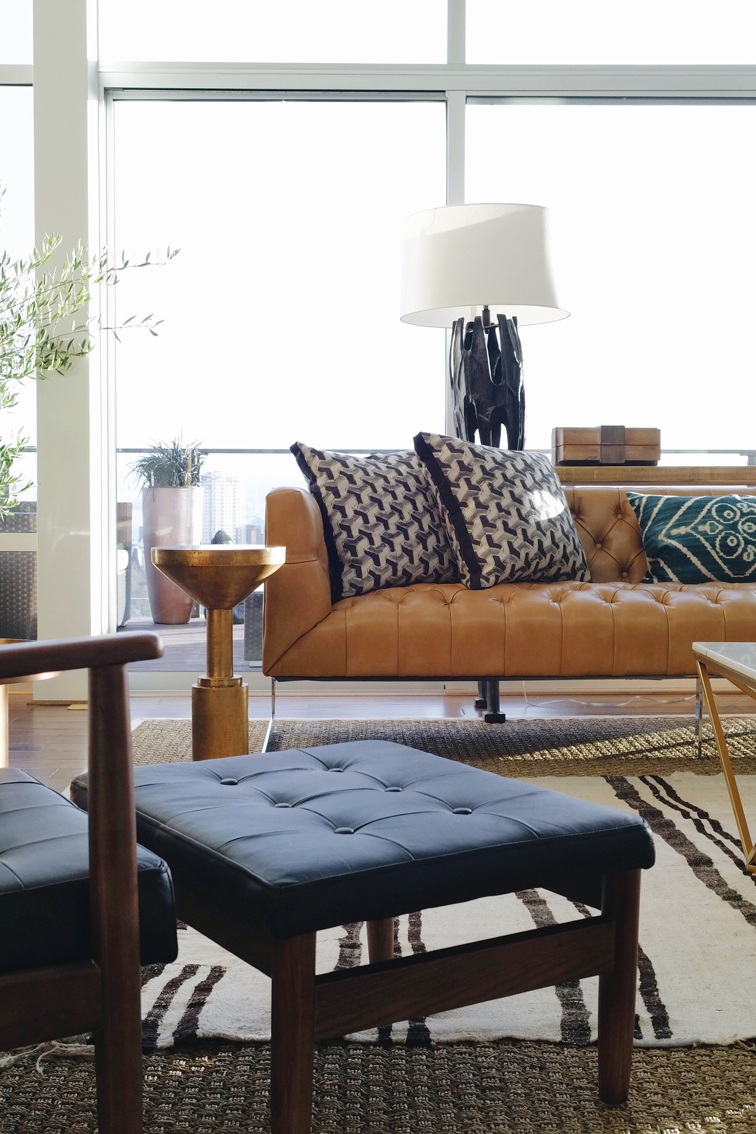 I turned around and the Celebrity Designer Massucco Warner Miller space took my breath away with their use of texture. The walls were wrapped with grasscloth wallpaper (clutch the pearls, yesssa) and a stitched hide accent rug that I totally didn't Instagram a shoefie with…ummm, yes, yes I sooooo did! ERMERGERD! How could you not? Look at it! If only I was wearing cooler shoes. Side note, all the bloggers were freaking over these wool poufs. Never seen anything like 'em. Imma take those too…don't mind me…la-dee-da.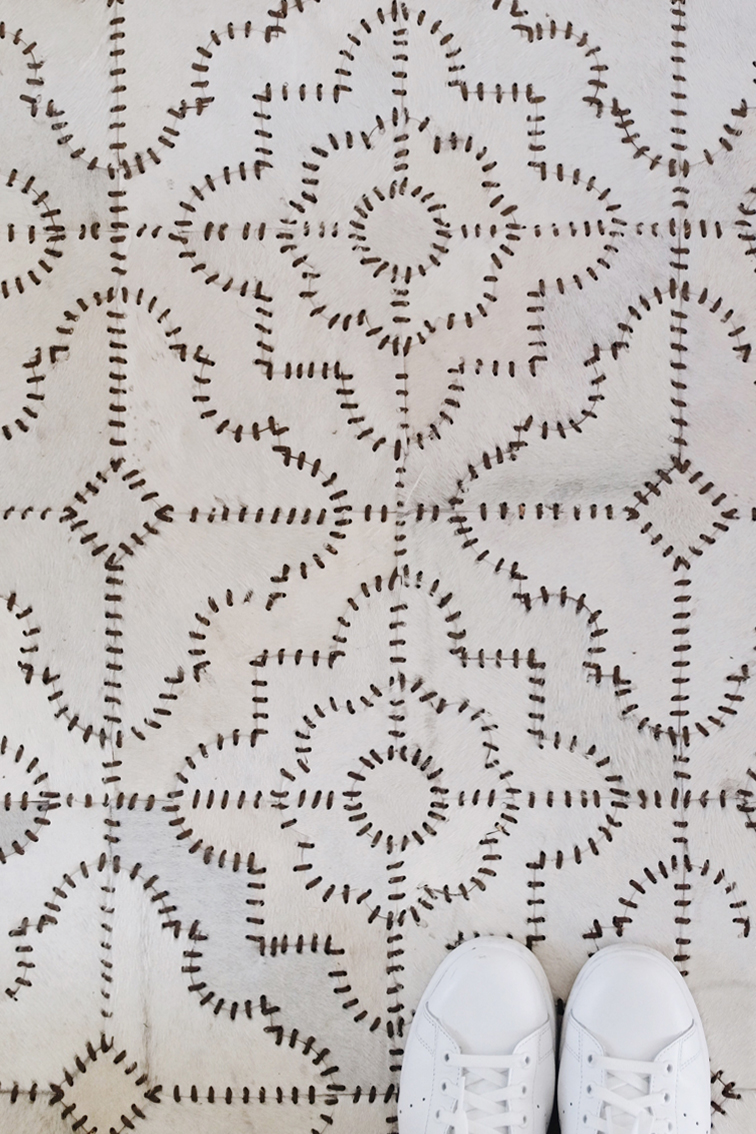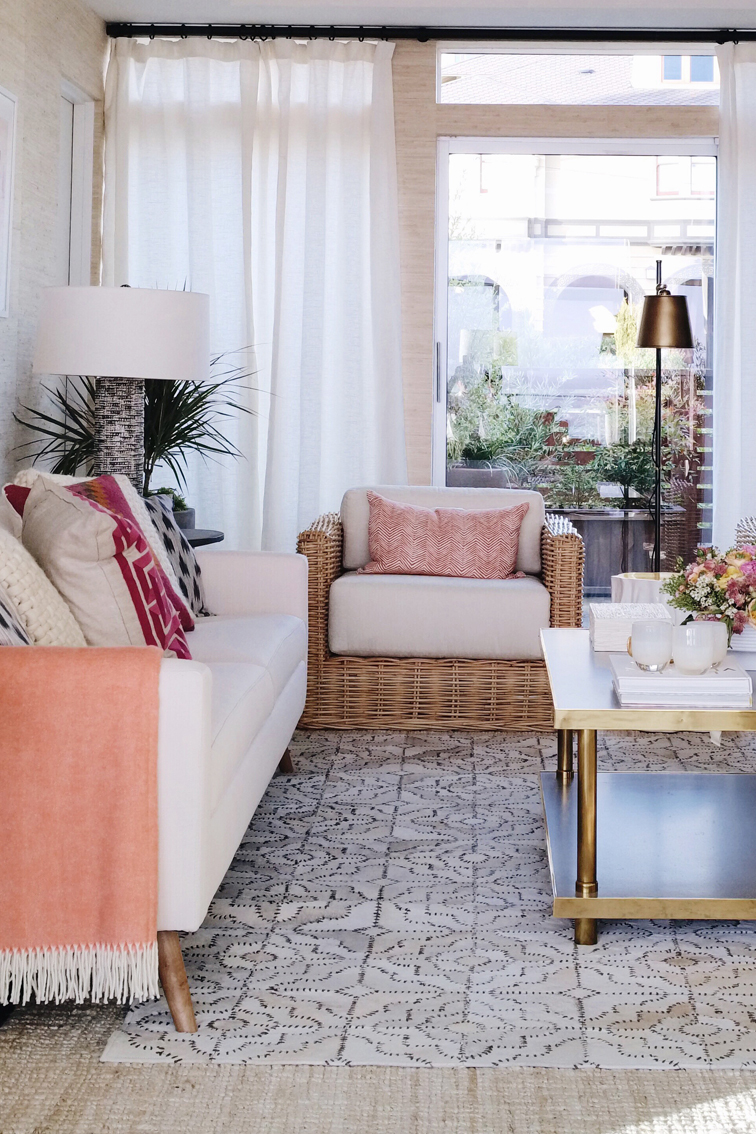 Walk up the stairs and you walk past this killer wall gallery. Each piece of art was painted over half black and inspired by Oliver Jeffers (he's a genius BTDubs). I'm so buying this piece and doing the exact same thing! The top floor is the homeowner's office by Pulp Design Studios. Eclectic and modern, this space in the Seattle Showhouse oozed cool.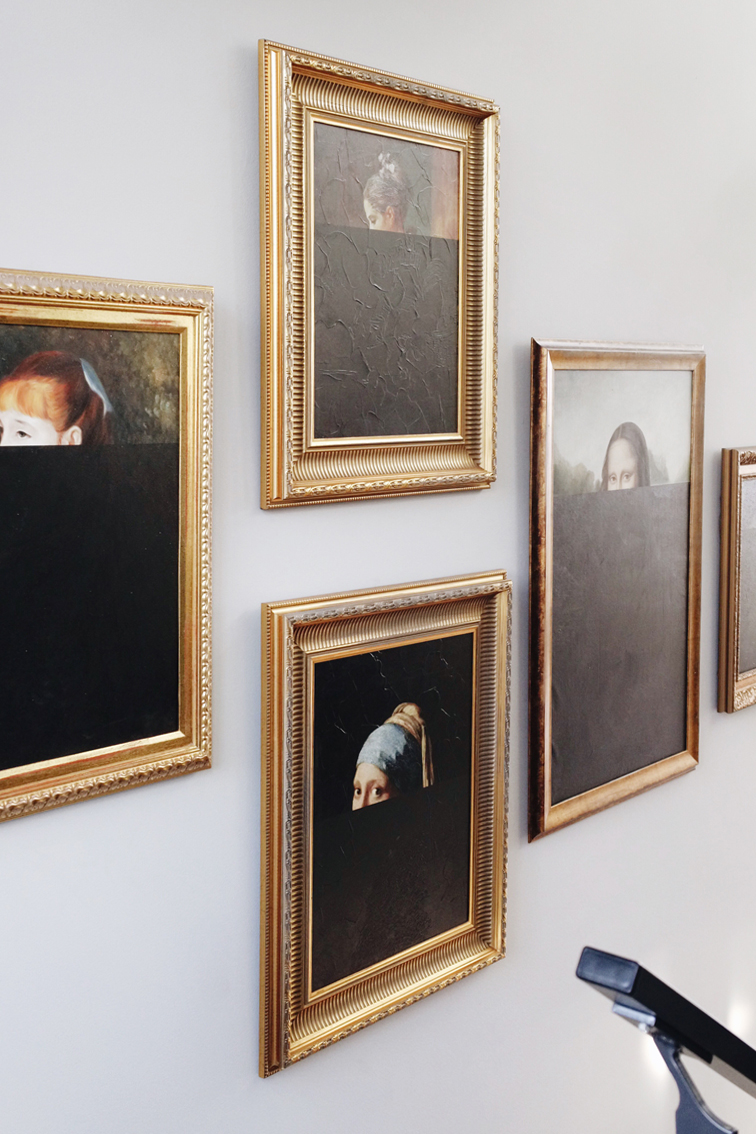 Again, let's talk about this wallpaper! I was totally unsure about wallpaper in general until I walked into the Seattle Showhouse. It was bold, fun, and memorable. Loved every square foot! I wound up hanging in the office for a bit while chatting it up with Joanna, Cass LaValle of Coco + Kelly, and Erin Hiemstra of Apartment 34. I'm not sure life could have gotten more perfect at this moment in time…oh wait, it did! I received a text for a showing on my house! Yippee! (However, no offers as of yet…side note, someone, please buy my house…it's really pretty.)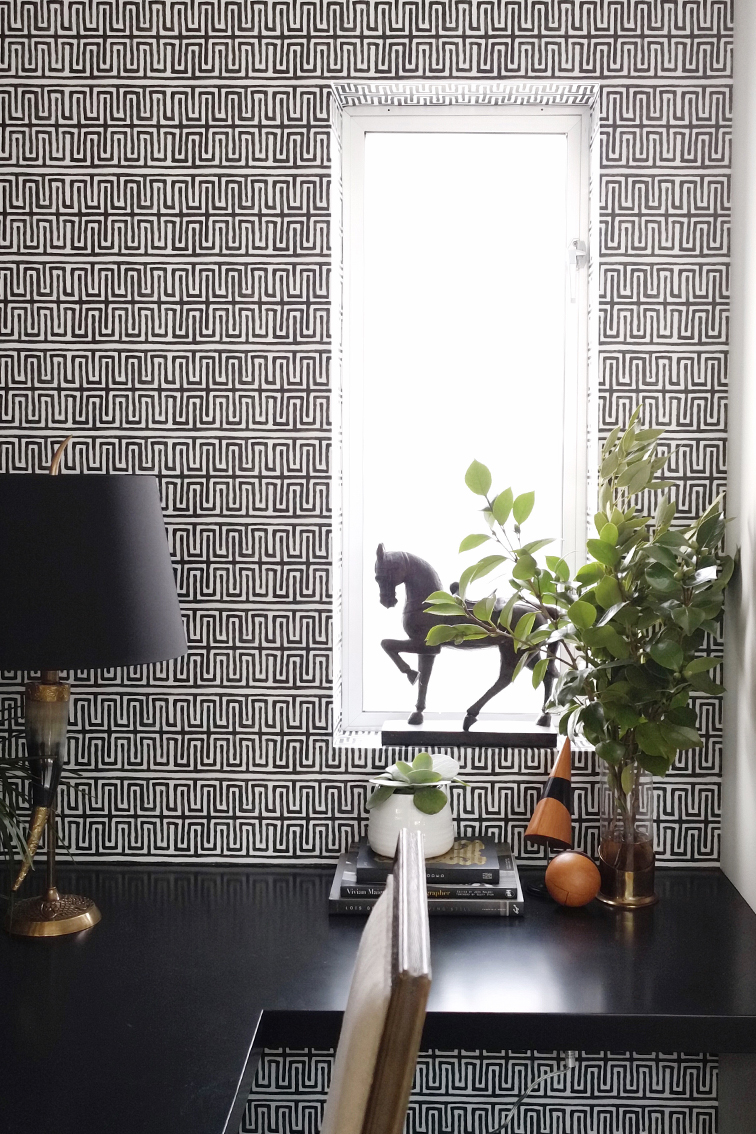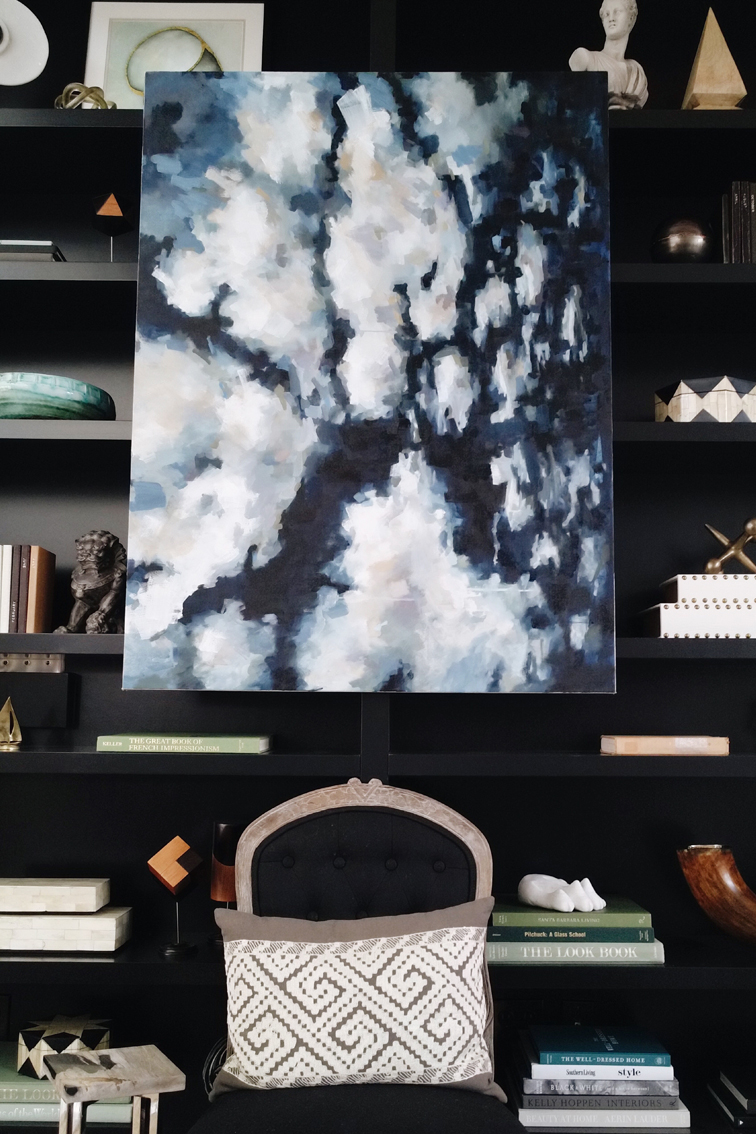 The Mine's, Alexa Hampton designed the master bedroom. This space was a bit more traditional than the rest of the home, but again with the rad wallpaper! This was hung horizontally. I can't even imagine the look on the face of the person who had to hang this! But the end result was incredible and totally worth the pain and suffering of perfectly level horizontal lines.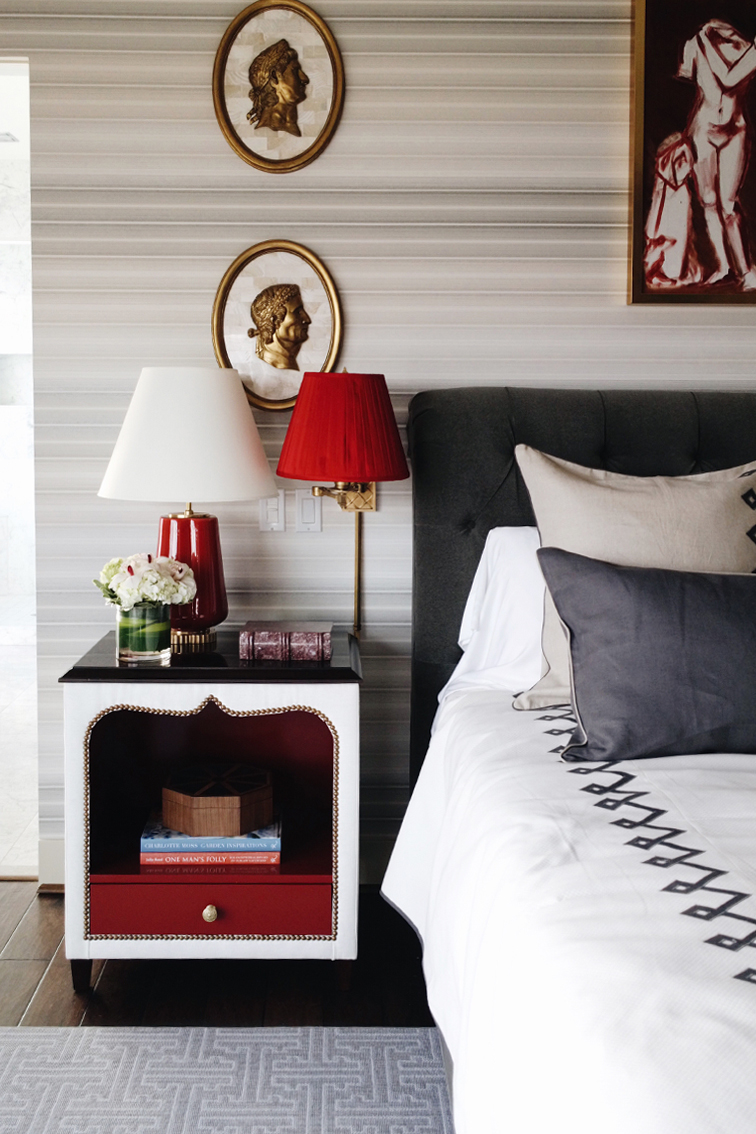 Finally, the photographers wrapped downstairs, and I could soak in the glam kitchen! There wasn't one piece in this space that I wasn't oooooing and aaaahhing over. See the orb chandie? It's a stunner, and I need to figure out how it's going to live in the new house. I'm thinking foyer or kitchen (or maybe it's in my purse). I was also digging on the juxtaposition of the mid-century modern wishbone chairs, rustic table and boho beni ourain style rug. Under the other arm, I contemplated how I could leave unnoticed with these rad hoop chairs.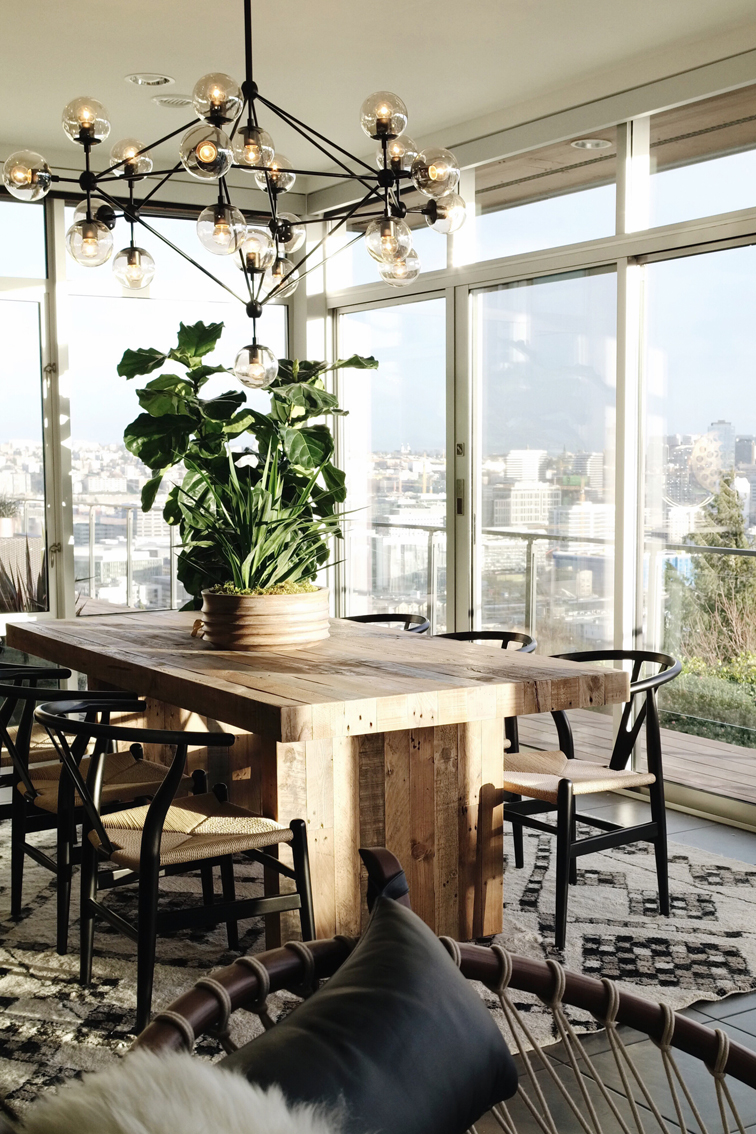 So what do you guys think? Did Decorist and The Mine knock the Seattle Showhouse out of the park? Personally, I think it was a home run! Bravo! Shop all the rooms below.