Beautiful Distractions No. 28
Last Updated on June 28, 2023
Happy Monday! Boy, do I hope you are warmer than I am? We're in a deep freeze here in Chicago, and the only way I've been able to stay cozy is under my electric throw blanket (best invention ever!). I originally bought them to sit outside for a driveway passion fruit cocktail with the neighbors, but it's even too cold for that.
While leafing through the latest edition of Luxe Magazine, I stumbled upon Monsoon Pottery. I'm wishing her healing thoughts so her sprained back gets her back at the wheel…her pieces are presently sold out.  I'm obsessed with this oval platter and this stoneware vase from Monsoon Pottery.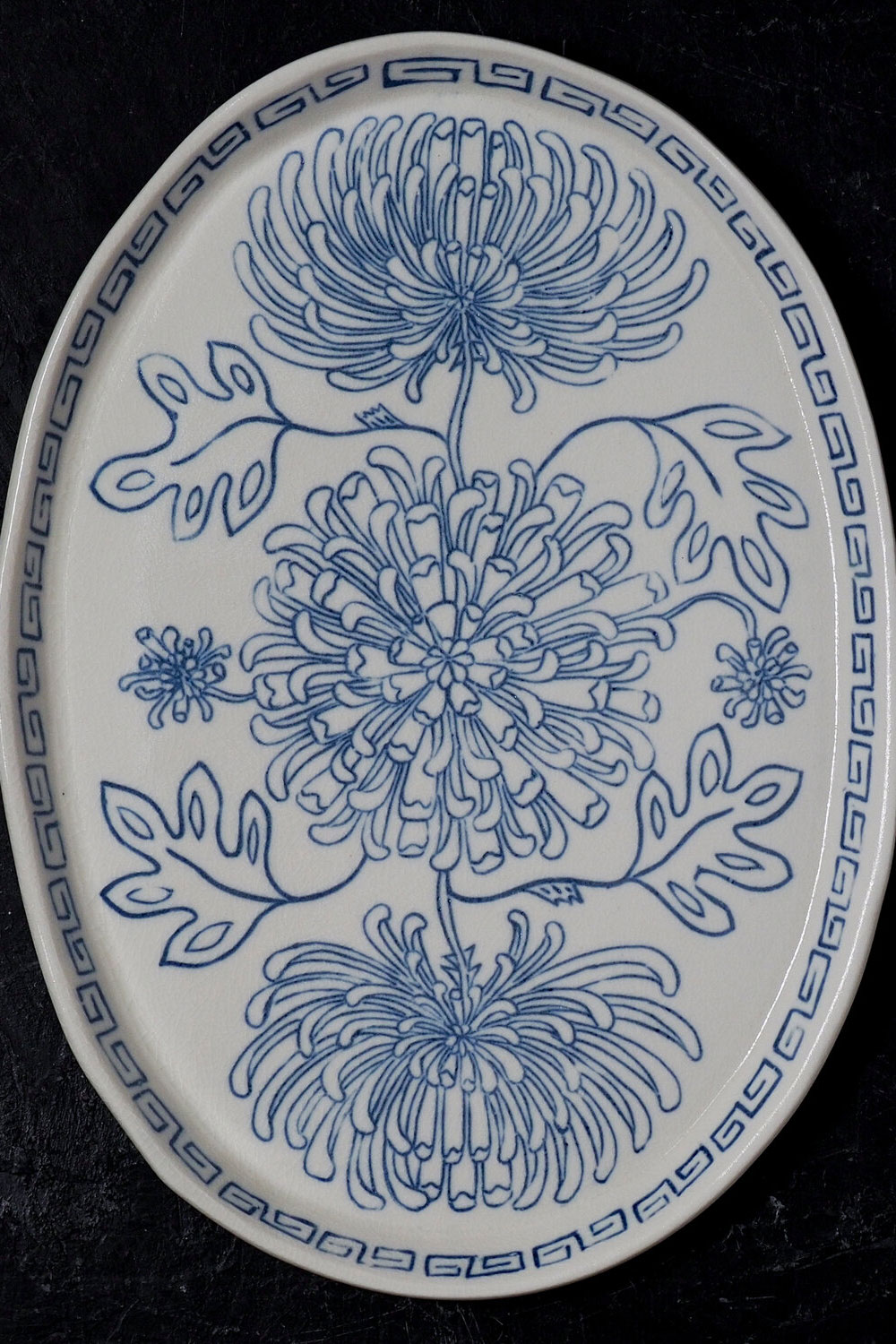 Speaking of cutie vessels, how about this fancy pitcher? It's the squiggly orange handle that does it for me.
While under my blankie, I've been sipping on this tropical pineapple tea and dreaming of Hawaii. My friend Mario (who I met on TikTok) created this delicious certified organic tea, and what I love even more is that the tea sachets are biodegradable.
This leather slingback bag caught my eye. I love the oversized leather-wrapped ring, gold hardware, and rectangular shape. Plus the color is to die for.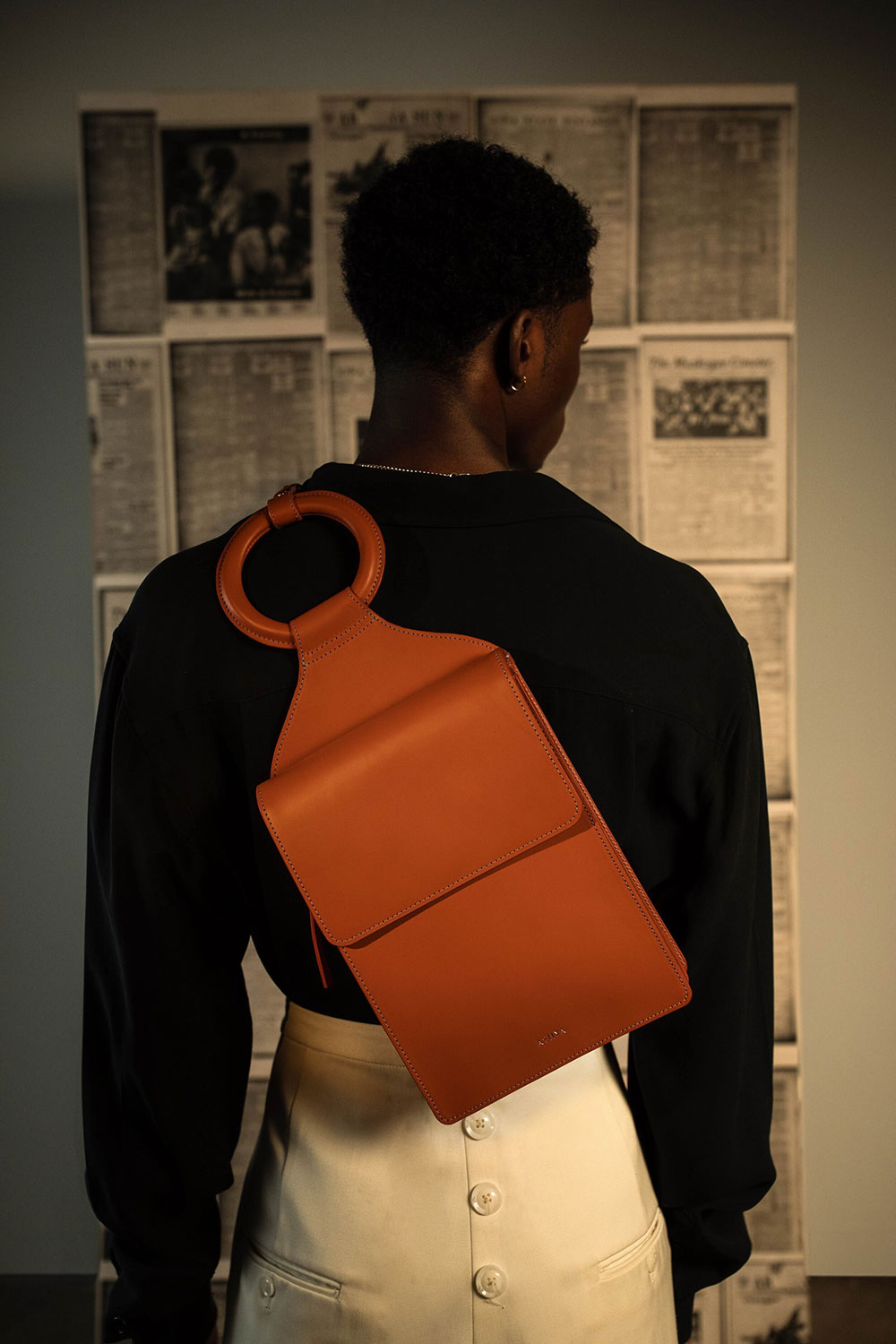 RELATED: I've got a full round up of stylish backpacks including laptop backpack for women.
For some reason, the post about recreating my front living room with home decor from Walmart is trending hard. It's been the most popular post on the blog for the last month.
As soon as Covid is contained, Imma pack my bags and head to Florida to stay at The Colony Palm Beach. The decor is tropical shee shee chic with a custom de Gournay wallpaper mural – and peep those rattan floor lamps. Be still my heart. Leave it to Celerie Kemble to smash this design.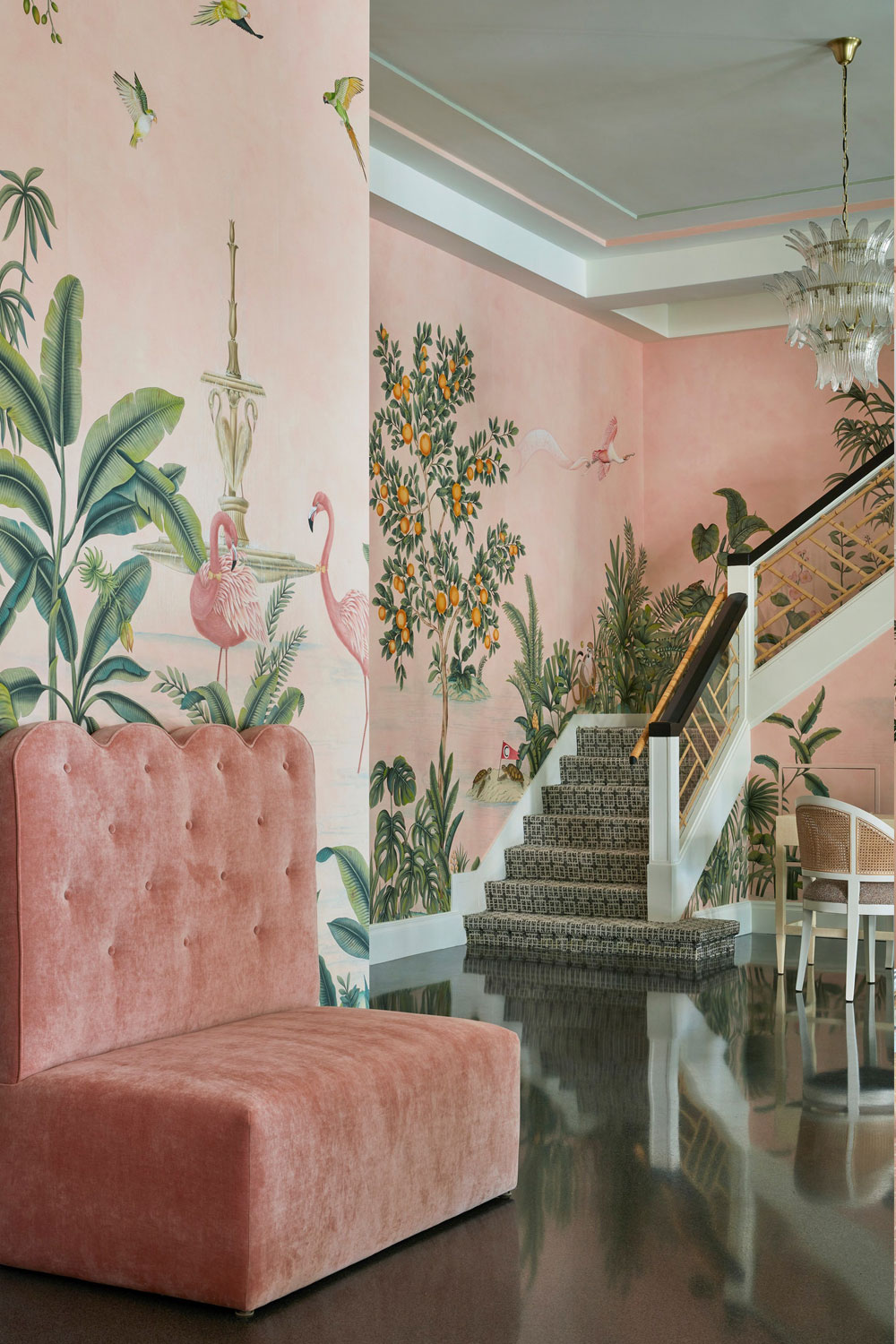 I stumbled over this table lamp and love the look of the milk glass diffuser. This lighting is a bit more on the pricier end at $460.00, but I might just save my pennies.

RELATED: Discover more unique lighting right here on the blog.
My kiddos caught me watching Cobra Kai, and to catch them up, we let them watch the Karate Kid Trilogy (BTDubs, Part 3 was not awesome). Zoe and Cooper keep walking around practicing their karate chops, crane technique, and yelling, "Strike First! Strike Hard! No Mercy!" Every time I hear it, this song goes on repeat in my head. Have you watched this fluffy Netflix show?
Curious if you have a membership to Spoak or if you've taken the interior design classes in the beSpoak School Program. This online platform intrigues me because I could mock-up room designs, view color palettes, and sources within the platform. Mood board creation in Photoshop can eat up a lot of time, and I'm curious if it's as valuable as it says it is. Inquiring minds want to know.
I spied this tropical print jumpsuit the other day and clutch the pearls it's spectacular! Although my gut says DO NOT BUY A JUMPSUIT! The crotch never fits right…I look like a whale with camel toe. Maybe just buy the pants and call it a day. If you hop over, be sure to check out their super cute swimsuits.
SNL knocked it out of the park with their Zillow spoof commercial and took me back to those awful late-night 90s ads for sexy talk. Featured is my absolute favorite, Dan Levy. Heart you!


Discover More On House Of Hipsters Home Decor Blog
Whether you're a hot sleeper or freezing cold at night, I've got a tried and true best sheets review including the best cotton sheets.
Full round-up of beautiful art for the Frame TV that you can download.
I've mastered this Green Chartreuse cocktail recipe from The Violet House.
Here is everything that just dropped for the Target Studio McGee home decor line.