Serena And Lily's Summer Sale
Last Updated on July 2, 2023
Serena and Lily is a tried and true favorite of mine, and since they're having a 20% off sale until May 31 with the code GOFORIT, I've been making a wishlist of beachy summer decor wants for the house. Their design style has a coastal vibe with killer texture which is perfect if you love rattan and cane furniture like I do. BTDubs, in case you missed it, check out my past home decor favorites from Serena and Lily and this stylish home decor round-up.
Beach House Blanket For Cool Summer Nights
I have a whole basket of throw blankets in the living room, but for the most part, my throws are black, cream, and beige – yep, the neutral decor is strong over here. This one has a great vintage feel and is quilted with the softest cotton. The best part is that it comes in a multitude of colors. The chartreuse has the perfect pop of color to balance out the green rocking chair. I love it in the newly repainted living room.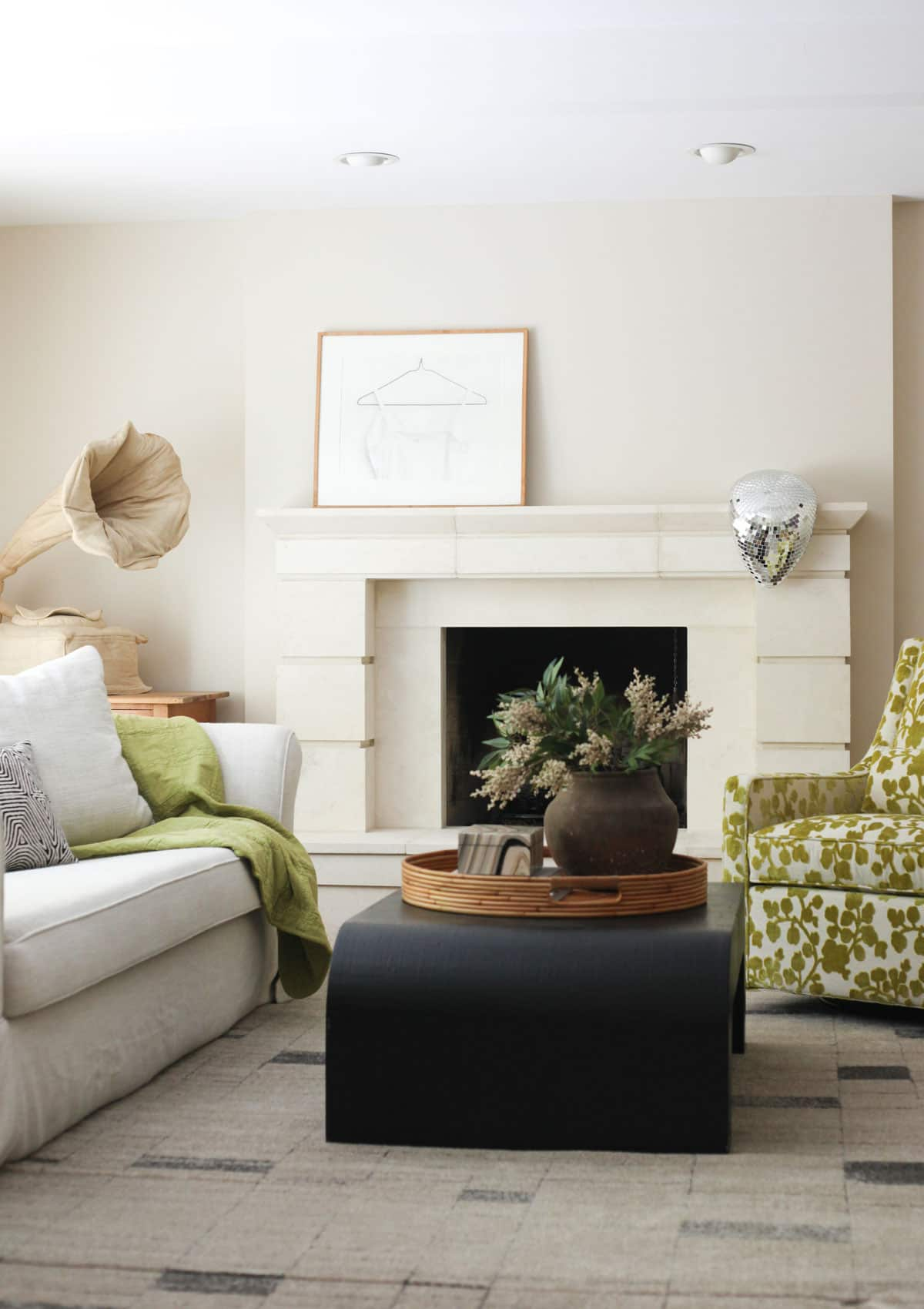 Add Texture With Layers Of Textiles
Speaking of throws, this incredibly soft alpaca throw is one of my favorites. The weaving and fringe add interest and creates the coziest nook. Yes, it's on the pricier side but chalk this one up as a great investment piece. You'll have for years to come. Eventually, I hope to pair it with a few pillows from Serena and Lily like this one and this one.
RELATED: See how we transformed our 80s brick fireplace into this limestone beauty.
Beachy Rattan Trays For Summer Entertaining
Whether it's corraling decor on your coffee table or serving up cocktails to guests, you can't go wrong with a rattan tray. I recently picked up the Alona Tray (which comes in 2 sizes – I chose the larger) to help break up the all-black coffee table in the living room. The texture and tone of the pencil reed bring a beautiful summer vibe to the space plus it wrangles the stray remotes and magazines.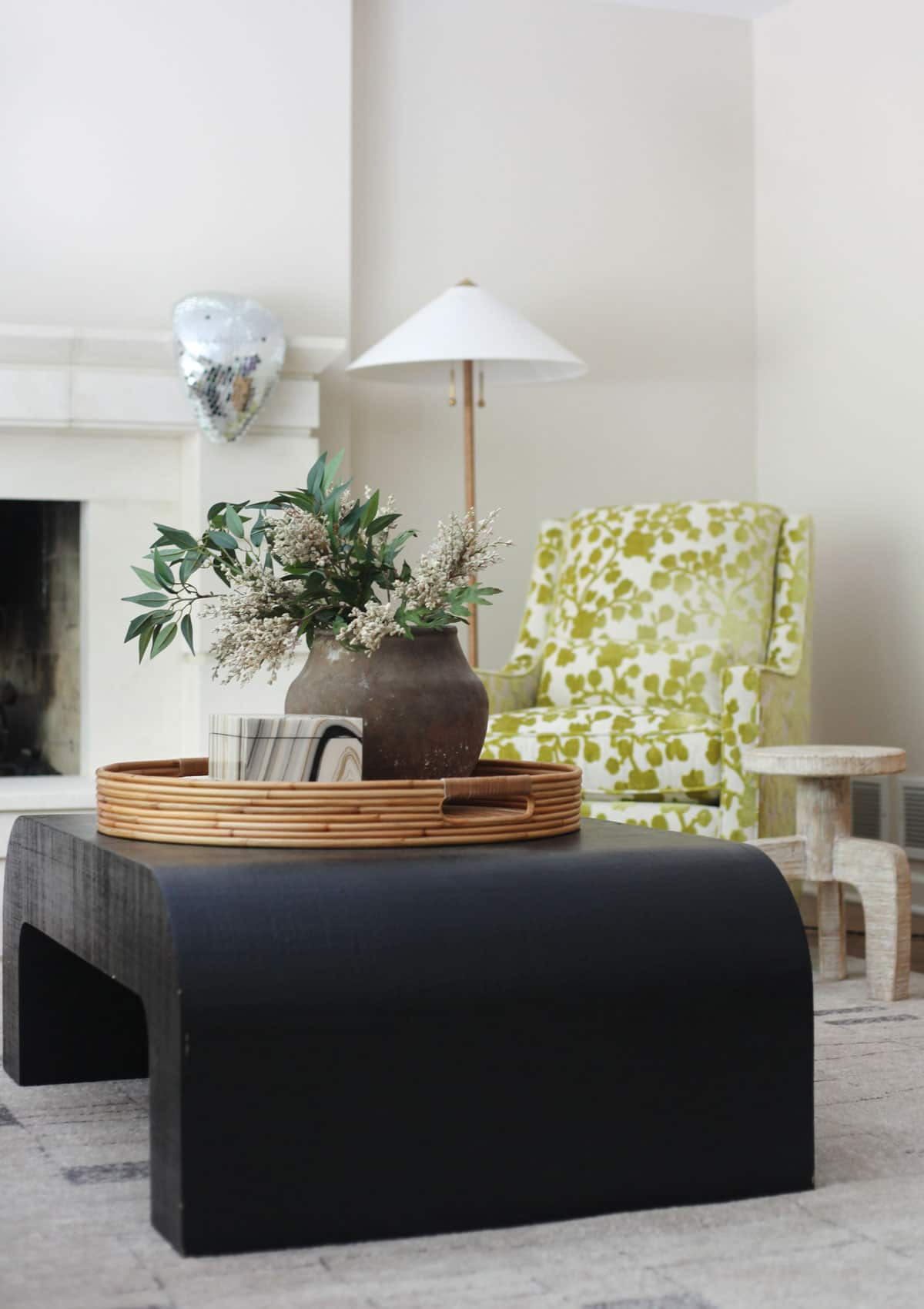 Beautiful Lighting On My Wishlist
Did you know Serena and Lily carry outdoor lighting? These beautiful lantern sconces would look amazing on my deck. The classic lantern design has clean lines and a modern look that is really versatile. I'd also pop them on my front porch and flank my garage doors with these.
You've probably seen the lighting I purchased last year, but I'm sharing another peek because, you know me, always moving things around.

That side table is also on sale at Serena and Lily, and the best thing about it is that the top has a removable tray which is super convenient when entertaining guests. It's one of those hard-working tables you'll have for years to come.
1960s Bedding Vibes
Remember the bedding that had the chenille pattern overlay? It was kinda fuzzy and you'd trace your finger along the pattern? Well, Serena and Lily has revived that look, and I'm here for it. Shown below is the french blue, but if that is too bold, there is a lighter sky blue and a white-on-white monochrome. I love it paired with this rattan bed.

Steal This Living Room Look
Before I wrap this post, let's play pretend and put together a little mood board, shall we? If I could design a living room with all Serena and Lily furniture, I think this is what it would look like. I've had my heart set on that wavy mirror since I first spied it. It's got such a great Frenchy vibe, don't you think? Do you see any must-haves?



Loungy Sofa – Perennials Pinstripe Navy fabric
Comfy Arm Chair – Belgian Linen Oyster fabric



Discover More Home Decor Inspiration On House Of Hipsters
Looking for ceiling lights? Check out these boob light alternatives.
Check out these 5 ways to cut the cost of wallpaper.
Don't believe what they tell you. White kitchens are not out of style.
Custom fireplace designs for the living room makeover.
Check out this affordable beach decor available at Walmart!