Beautiful Distractions No. 43
Last Updated on January 27, 2023
Christmas is less than 2 weeks away. Have you finished shopping? I think I'm done, and honestly, I'm kinda ready for the holidays to be over and done with. Yup, I've been in a massive funk, kind of grinchy and creatively uninspired…not awesome or productive when you're a content creator and your job is to be creative and inspiring. So to get me out of the pit of despair, here are a few Beautiful Distractions.
Oh, and before you leave, be sure to check out the gift guides. Last week's trending guides were best board games, favorite things gift ideas under $25, unique gifts for her, and of course, my favorite, the home decor gift guide.
Congratulations Justina Blakeney!
Architectural Digest Released The AD100 for 2023, and I was crazy happy to see Justina Blakeney make her debut! Justina started out as a blogger and made a huge impact on my journey as a content creator. When I make career choices, more often than not, I ask myself, "What would Justina do?" In fact, during my search for creative inspiration, I recently listened to an old Clever podcast chat with Justina. Check it out if you want to learn more about her fascinating design journey.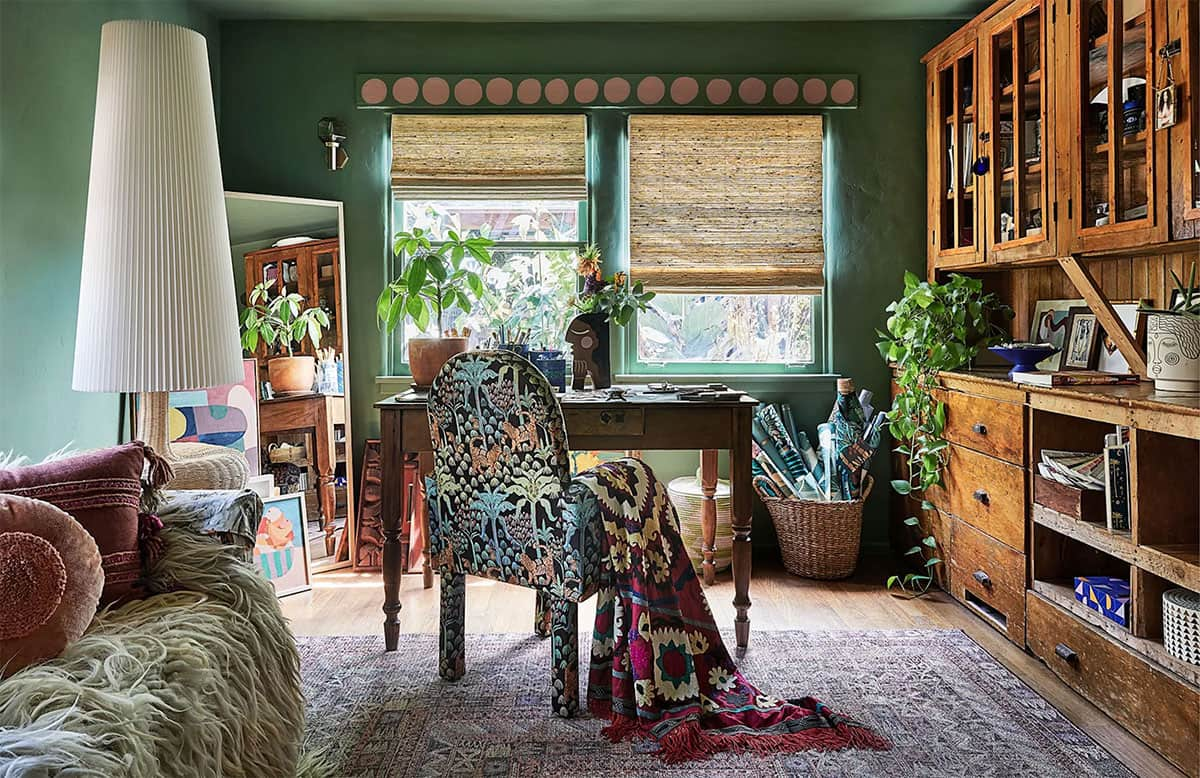 What's Your Opinion?
I took the Buzzfeed quiz about generational decor aesthetics – apparently, Millennials and Boomers are split on these trends. The open shelving in the kitchen versus kitchen cabinets poll results were surprising. 90% of the voters would rather have their things stored in cabinets, and 52% of voters said open shelving in the kitchen is not their thing. I totally agree, but with open shelving still trending, it shocked me. You can take the quiz here, but be sure to drop your thoughts on some of the results in the comments below.
Obsessed With Dinnerware
I was scrolling through TikTok, and someone shared these Ann Demeulemeester for Serax plates…srsly obsessed…and how amazing would they look paired with these Fornesetti glasses.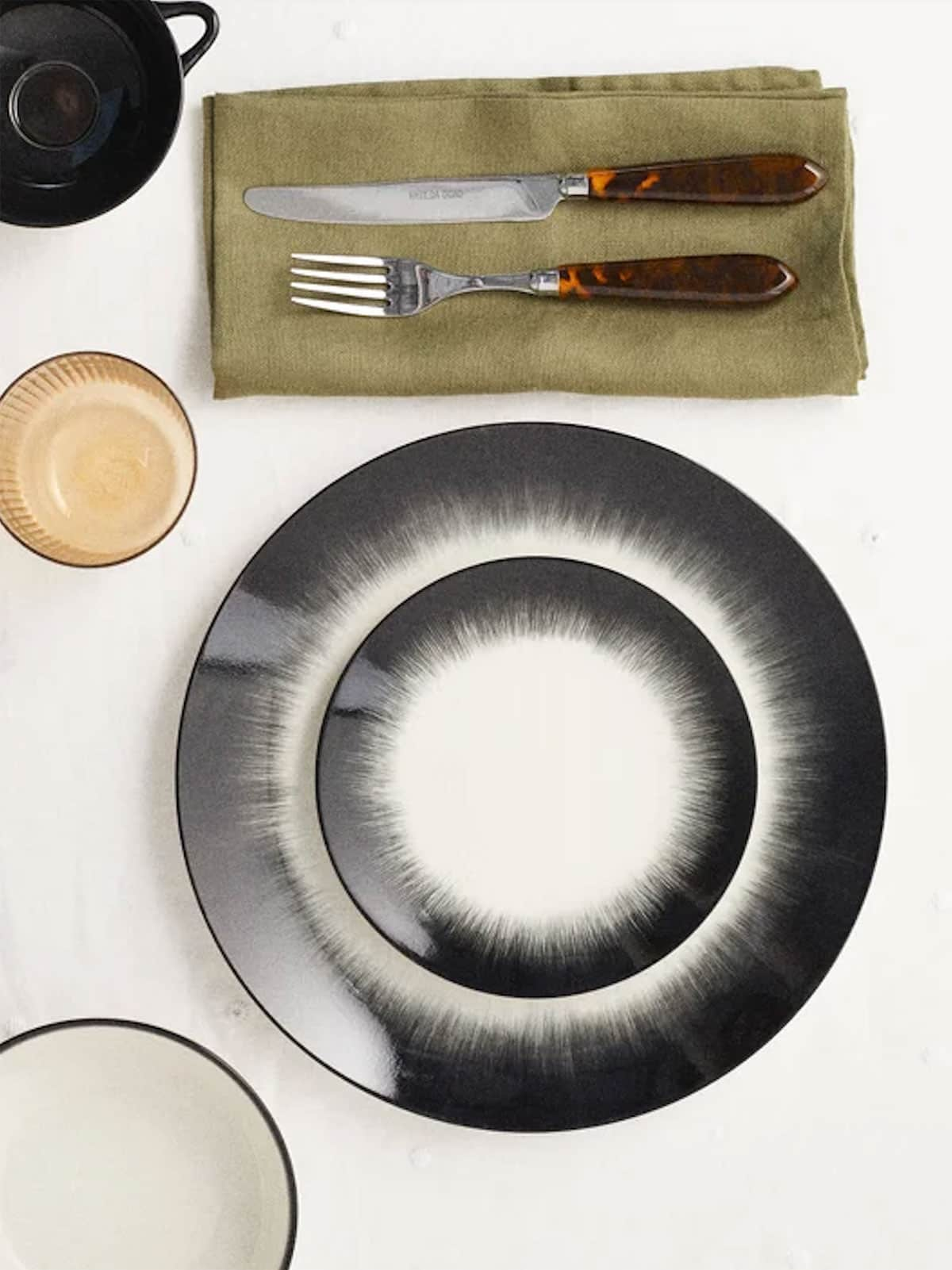 Lamp Dupes – The Look For Less
I'm often asked where to find an affordable version of the floor lamp in my home office, and I think I finally found one.

This floor lamp dupe is by Studio McGee for Target…Shay can do no wrong. The only thing missing is the brass finial and rattan wrapping. You'll want to jump on this one, though, because it sells out fast.
I also found a Linden table lamp dupe – you know, the one with the knobs that Kelly Wearstler made famous. An original Linden table lamp will set you back $740 for the medium and $1029 for the large, but this Linden lamp dupe is only $240 in black and $350 in white. Like the brass base more than the acrylic? Spray paint it gold.

Also, if you want a dupe that is handmade and under $110, check out this lamp. Not an exact match, but similar look and feel. Be sure to check out the lighting ideas page for even more illuminating ideas on the blog.
What I'm Watching
The Boy and I have been glued to the TV every Sunday night, binge-watching The White Lotus on HBO Go. Have you seen it? The first season (trailer below) has a completely different vibe (and cast) than the second season, but both leave you feeling awkward and constantly wondering which guest will be the one to die and how. I cannot wait until they release the third.

How fun are these nail decals? My favorites are the abstract faces, tangerine oranges, delft blue, and these colorful flowers. There are a ton of other designs too.
The Coffee Table In The Living Room
I did something crazy…yesterday morning, I woke up and decided to sell my black horseshoe lacquered linen coffee table from CB2. Completely spur of the moment. I bought this table at the CB2 outlet shop without a plan and since come to realize when I buy furniture without a plan, it never looks quite right.

You may remember this table was in the living room in front of the newly remodeled custom fireplace, and when I texted a photo to Marianne, she said girl, you're not going to like me for saying this, but it just doesn't work. It took me months to admit it, but she was right. Do you hear that, Marianne? YOU WERE RIGHT! The square black opening in the fireplace with the rectangular black coffee table sitting in front of it sucked out all the life in the living room. I'll try to pull it together this week and show you how it looks.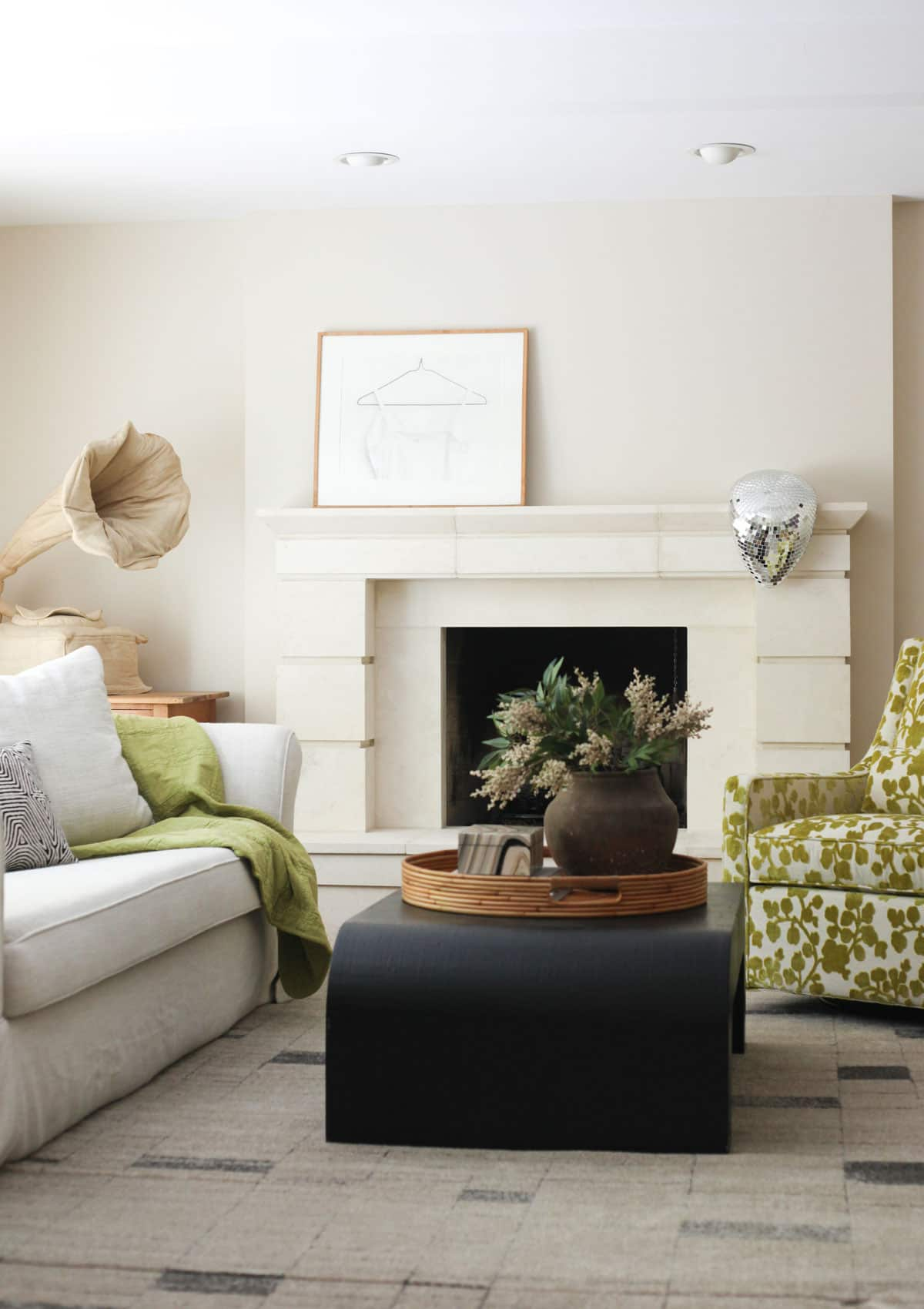 A Couple More Things
If you still want more entertainment, check out this Bored Panda post of 119 times Google street view pics captured hilarious moments. I personally love the Batman pics.
Before I sign off, I have a quick message for Santa. Santa, if you are reading this, please bring me this comfy robe.




Find More Modern Home Decor Ideas
If you love the look of wallpaper but are afraid of commitment, then this round-up of the best peel and stick wallpaper is a must-read.
Want the look of the Primrose mirror but have sticker shock? Check out this round-up of Anthropologie mirror dupes. It's full of affordable finds.
The olive tree is still one of the most popular trees in interior design. Check out this round-up of artificial olive trees and snag one for your room.
Learn how to layer your lighting in the bedroom like a pro with this how to choose the best bedroom lighting round up.
These are the things I tried and loved this week.