Best Board Games 2023 Gift Guide
Last Updated on November 28, 2023
Christmas in Chicago can be incredibly cold, so when we are cooped up for the holidays, we play board games and sometimes put together a puzzle or two. If you're looking for holiday gift ideas for the board game lover in your life and puzzle lovers, here is a gift guide of the best board games of 2023 that my family absolutely loves. Side note, we're not talking Candyland or Monopoly. These are unique games you may have never heard of! If you're looking for more holiday gift ideas, check out my Home Decor Gift Guide, Unique Gifts for Her, and my Favorite Things Gift Ideas Under $25.
Gift Guide of the Best Board Games 2023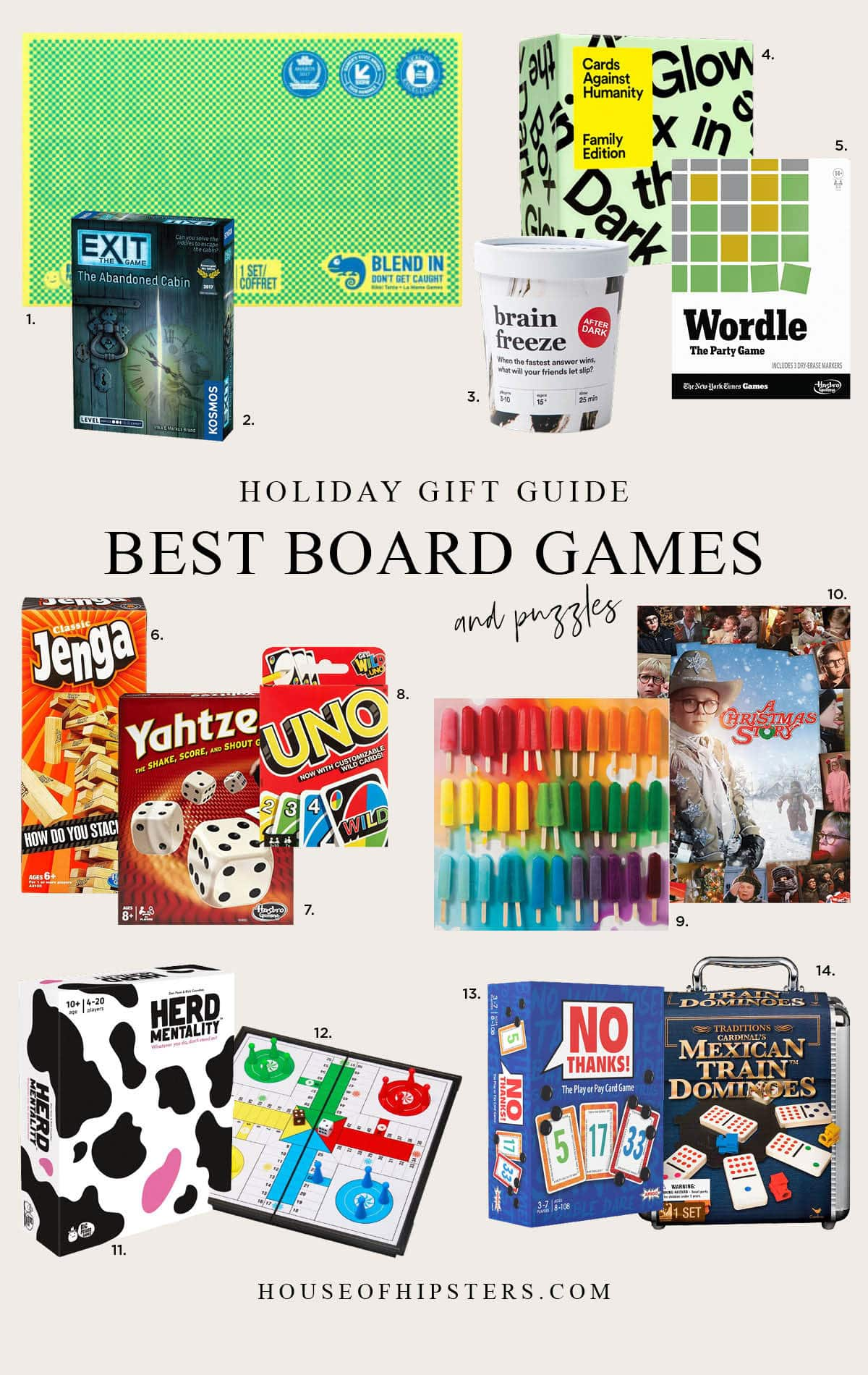 Discover More On House Of Hipsters Interior Design Blog
Don't miss this epic round-up of the best gift ideas for women! Everything I own or have at the very top of my wishlist.
Check out the best holiday gift guide from the previous year. Yes, it might be okay, but there are guaranteed bangers over there.
If there's a decor lover in your life, check out the best interior design books of 2023 and find the perfect gift idea.
Want more unique lighting ideas? Check out this round-up of boob lighting replacements
Rounding up the best interior design books – if you're looking for gift idea inspiration for a home decor obsessed loved one, this post is for you!
Love plants as decor but have a black thumb? No worries! I have a rounds ups of the best faux olive trees, my favorite faux fiddle leaf fig trees, and a huge round-up of faux plants that look real.
Do you have a rug that is too small or too big? Not sure? Here's how to choose the best size rug for a living room.
Love the Primrose mirror but hate the price tag? I got you! Here's a full round-up of affordable Anthropologie mirror dupes.
Cozy up your windows with these affordable velvet curtains – oh, they're all available online.
If that special someone is hard to buy for, check out these unique Valentine's Day gift ideas for her.