Free Art Download – Samsung Frame
A couple of months ago, I shared my favorite TV art for the Samsung Frame, but today I'm one-upping myself and giving you a free art download (well, 5 actually) for the Samsung Frame TV. And yes, the downloads are free. No strings attached. My neighbor Stacey owns Sweet E's Flowers, a local Barrington, IL business. The other day she gave me a small bouquet of poppies that she had grown. Have you ever seen poppies in real life? They're super funky, strange, and so cool. Of course, I had to photograph them.
Free Art Download – Samsung Frame
Since Stacey gave me these flowers, I wanted to pay it forward. You can choose from 5 different images…or download all 5 if you're feeling frisky…there's no limit.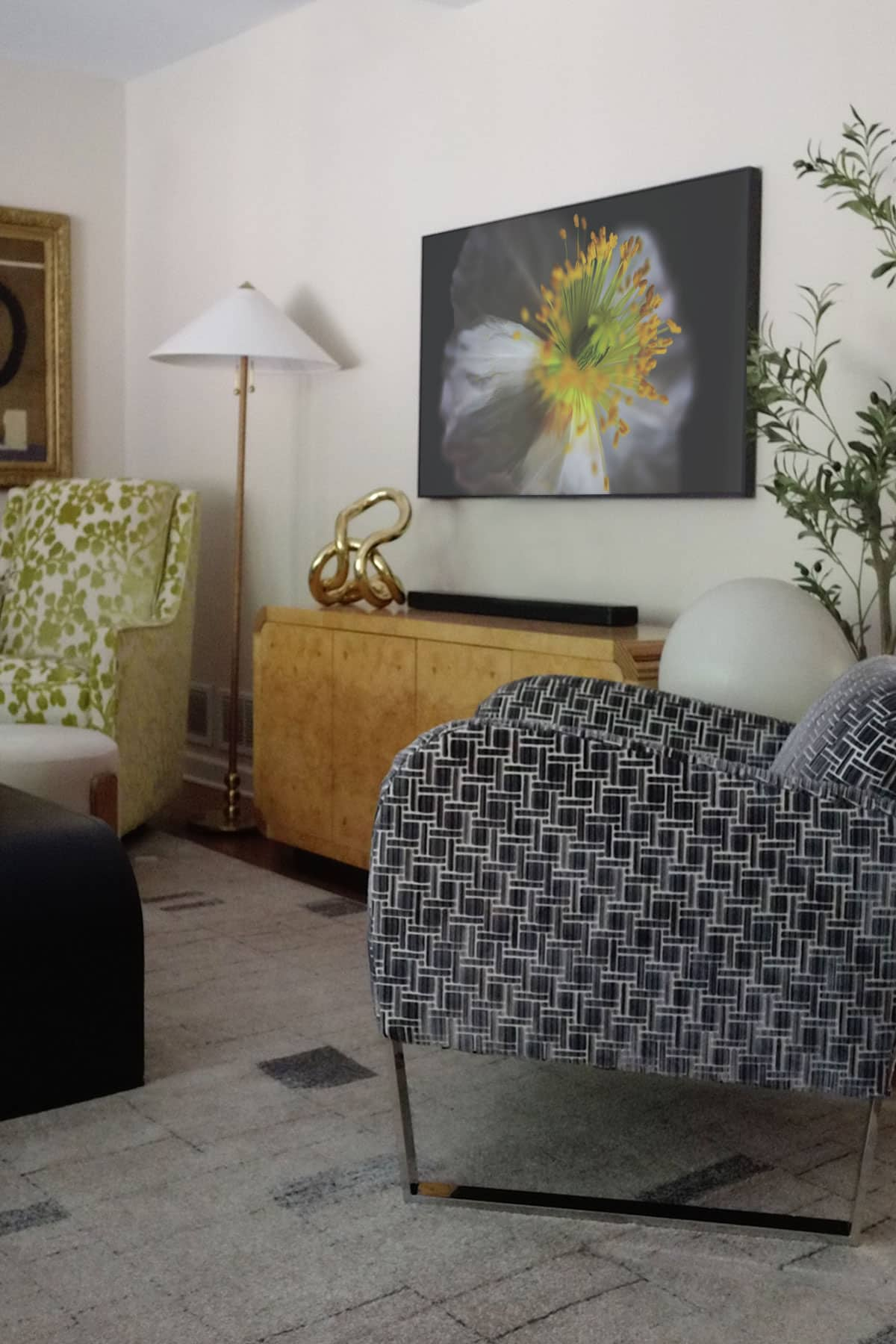 Free Art Samsung Frame Poppies #1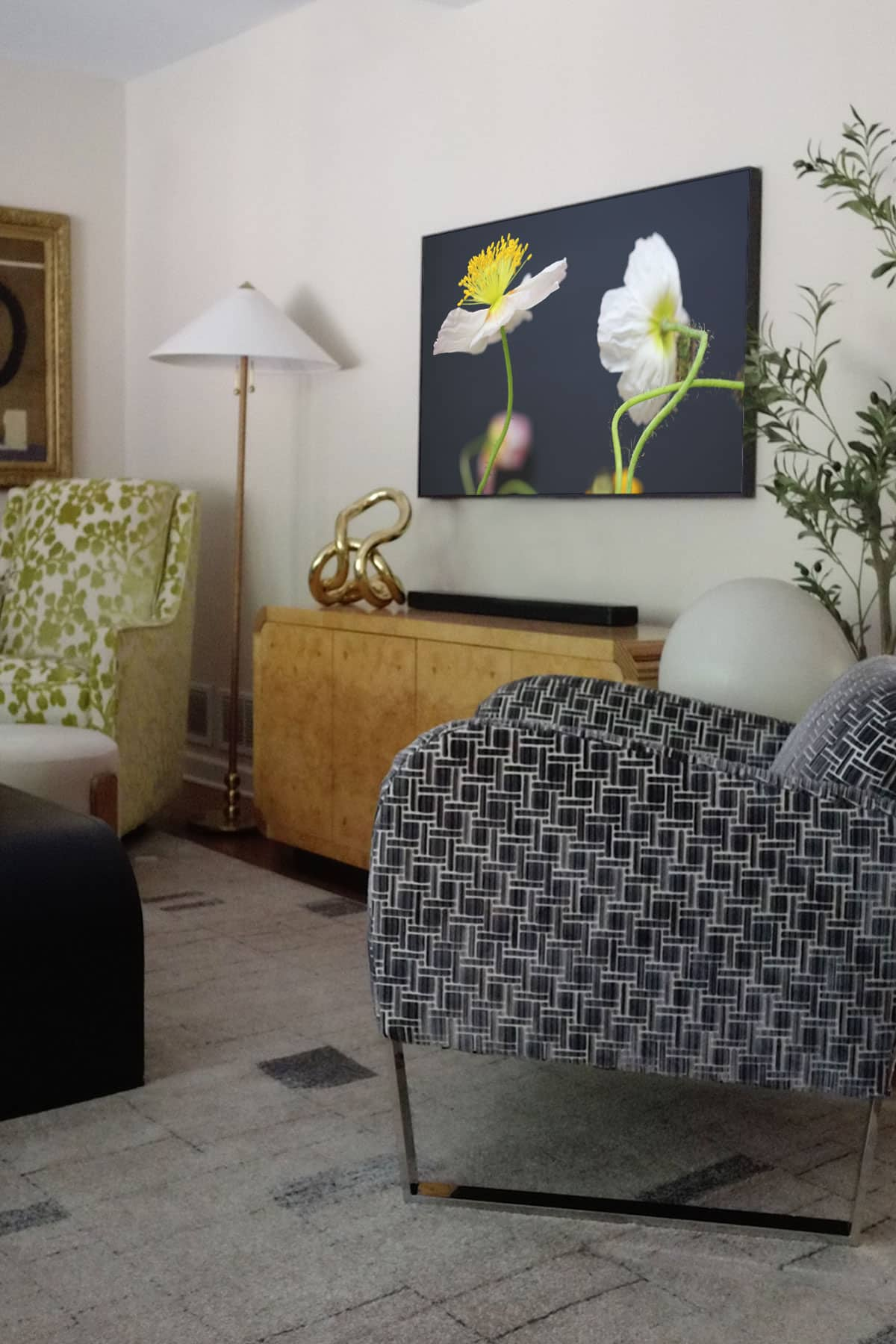 Free Art Samsung Frame Poppies #2

Free Art Samsung Frame Poppies #3

Free Art Samsung Frame Poppies #4

Free Art Download Samsung Frame Poppies #5
Don't have a Frame TV and wondering if this television is worth the hype? Here's my full review of the Samsung Frame.
Here are instructions on how to upload art to the Samsung Frame and how to find the matting options.
Support Sweet E's Flowers
If you want to purchase locally grown fresh-cut florals from Sweet E's Flowers check out their weekly subscriptions and flowers by the bunch shop. Also, be sure to give them a follow on Instagram.
Discover What's Trending This Week On House Of Hipsters
Every month there are posts that trend a bit higher than others. People are looking for the best interior design books, and I'm sharing my must-reads.
My friend Erica stopped by to share her top 5 small space design rules you need to break.
I'm not a professional interior designer and chances are, you aren't either. Here are my top tips on how to make your home look more expensive.