Have A Seat – Jonathan Louis Poufs Save The Day
The new house has posed many furniture challenges. Coming from an open concept to more of a traditional layout has proven to be difficult. One cannot take a living room from the old house and plop it into a new house. No sir-e-bob. Case in point, our beloved sectional. Well, both sectionals actually…fondly known as couchzilla. In an open concept space, they looked welcoming and comfy. At the old house, I'd flop down on that bad boy after a long hard day, cocktail in hand, and pin the night away. Not so much in the new space.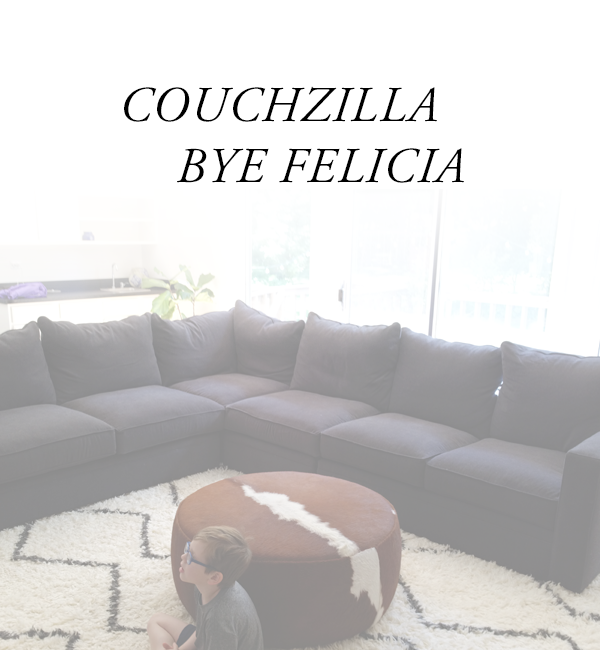 After the move, one sectional went to live in the basement, and the other into our living room. Both spaces looked like a stuffed sausage. Meaty, monstrous, and overwhelming. The Boy really fought me on keeping both and threatened to buy an Uncle Buck recliner if I kicked his babies to the curb. I could see the twinkle in his eye and knew I was playing into the hands of the enemy. See, he's been trying to obtain one for years. I needed to tread lightly here. One wrong move and I'd have a black pleather recliner with a cooler and cup holder greeting me on the daily. Quite the conundrum.
Day after day, the sausage sofa room grew more and more aggravating, and finally The Boy gave in, but only under certain conditions. If I sold one couchzilla, I could use that money towards new seating. That budget wrench monkeyed up my plan, so it was time to work some magic and dig waaaaaaaay deep into my bag of tricks. I looked at the existing pieces I had, a vintage sofa and pouf…no literally, pouf…well, 2 poufs to be exact.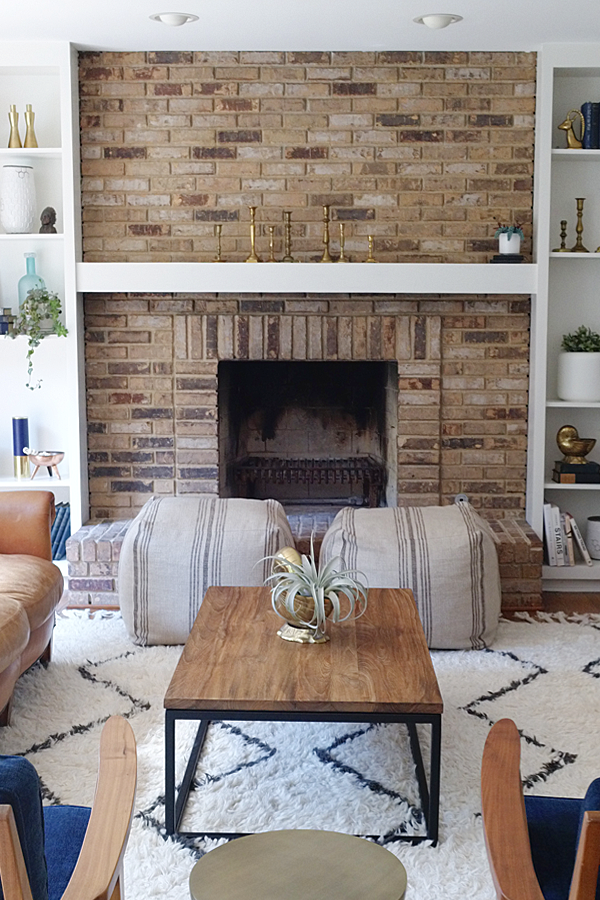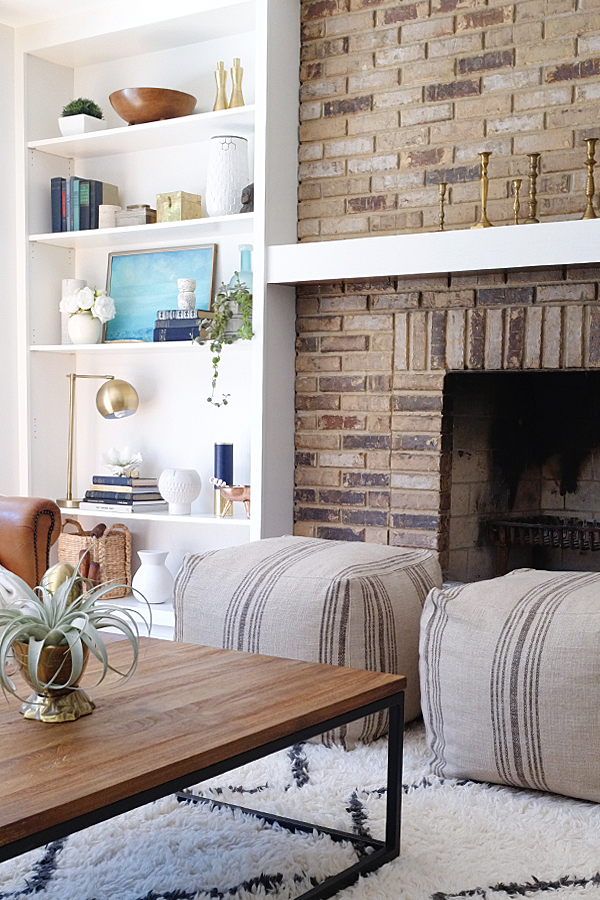 The pouf is truly a genius invention. It serves as extra seating. You can kick back anywhere and get comfy. A bold pattern won't overwhelm the room. They are movable and can serve as a table in a pinch.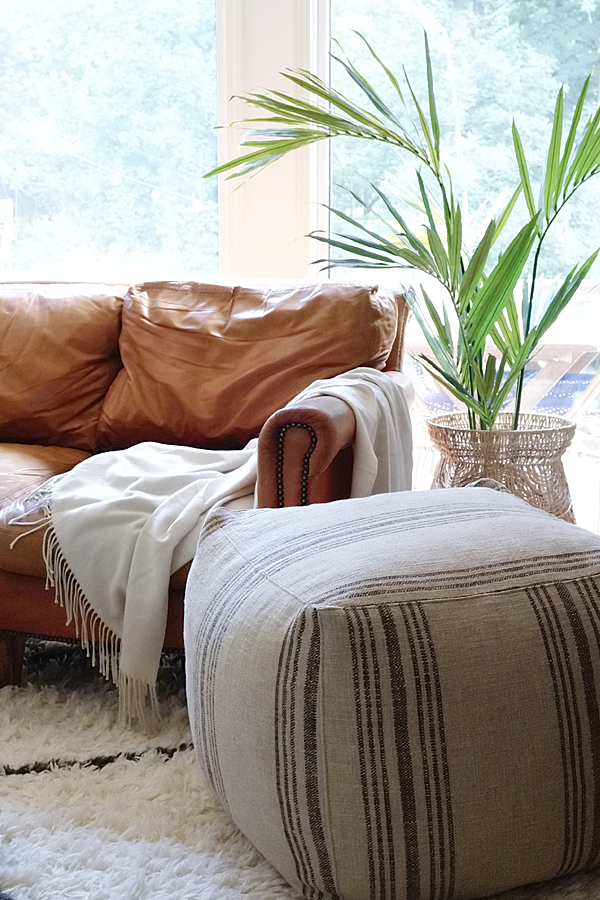 So where did I find these hard working bad boys? Enter Jonathan Louis, a furniture company based in Los Angeles that started back in 1985. They had reached out and invited me to check out their seating a few months ago. They're a family-owned business that designs and sells to furniture companies such as Macy's, Living Spaces, and Z. Gallerie. Yep, I was totally down with the pouf plan…while I was browsing the site, I added a few more pieces to my wishlist. I loved that everything was customizable and came in a plethora of colors.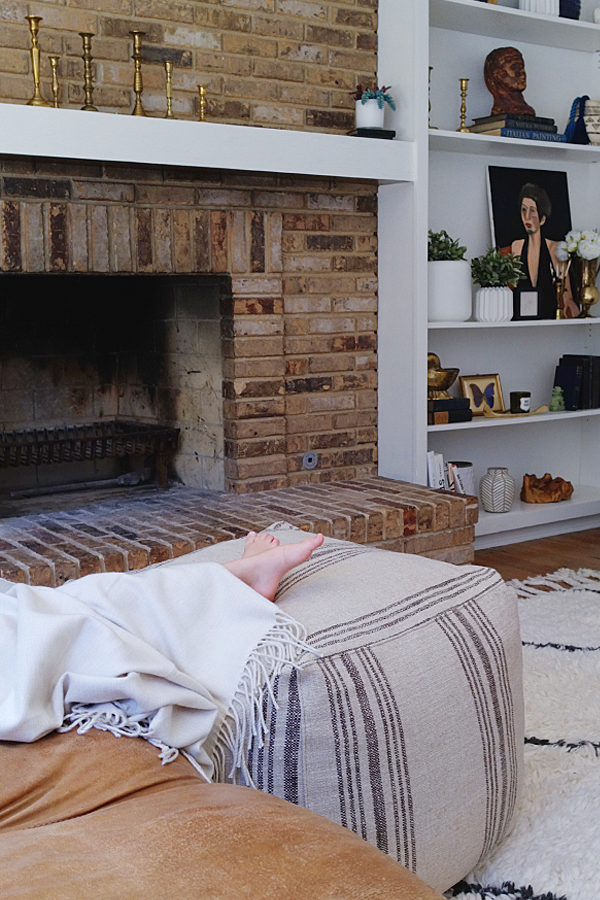 Now that couchzilla has left the building, The Boy is happy because he can put his feet up and relax in style and comfort. That's right boo, you go get cozy hunny. And I'm happy because the coolers and cup holders stay in the garage, and I managed to stay within my tight budget giving my living room a pretty good overhaul which is astonishing. Remember my Jonathan Louis wishlist? Now I just need The Boy to sign off on the remaining pieces! The Glendora accent chair. The Kelsey sofa. Bibi round footstools…oh it goes on and on. But that might be awhile…maybe instead I should started styling my mantle instead.
For this post I received products to review from Jonathan Louis. All opinions are my own and always will be. Thanks for supporting the content that keeps House Of Hipsters going.