Warm and Cozy Winter Home Decor
Last Updated on February 8, 2023
You know that old weather saying, "in like a lion, out like a lamb"? That's pretty much every Fall here in Chicago. There is no easing into the cold weather. One day it's 95°, and the next, bam, it's 21° and snowing, which is presently what's happening outside my window. But there's something about that first snowfall. It's magical. I curl up under a warm, cozy blanket and sip my wine slowly.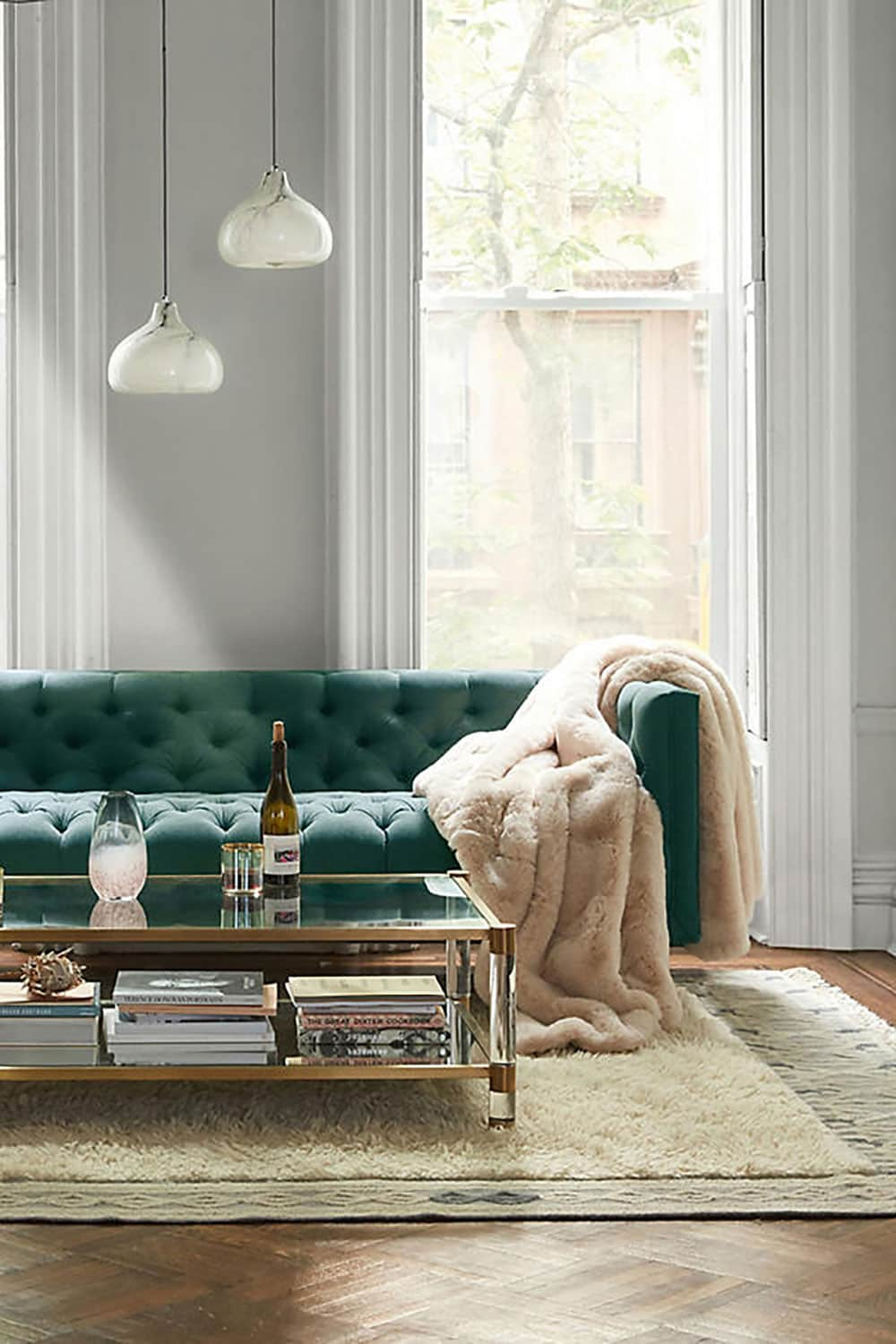 Creating A Cozy and Warm Retreat For Winter
To help ease my body into the frigid temps, I tend to treat myself. Something to make the next few months couped up a little more special. Here's a little round of the warm and cozy home decor I have on my wishlist.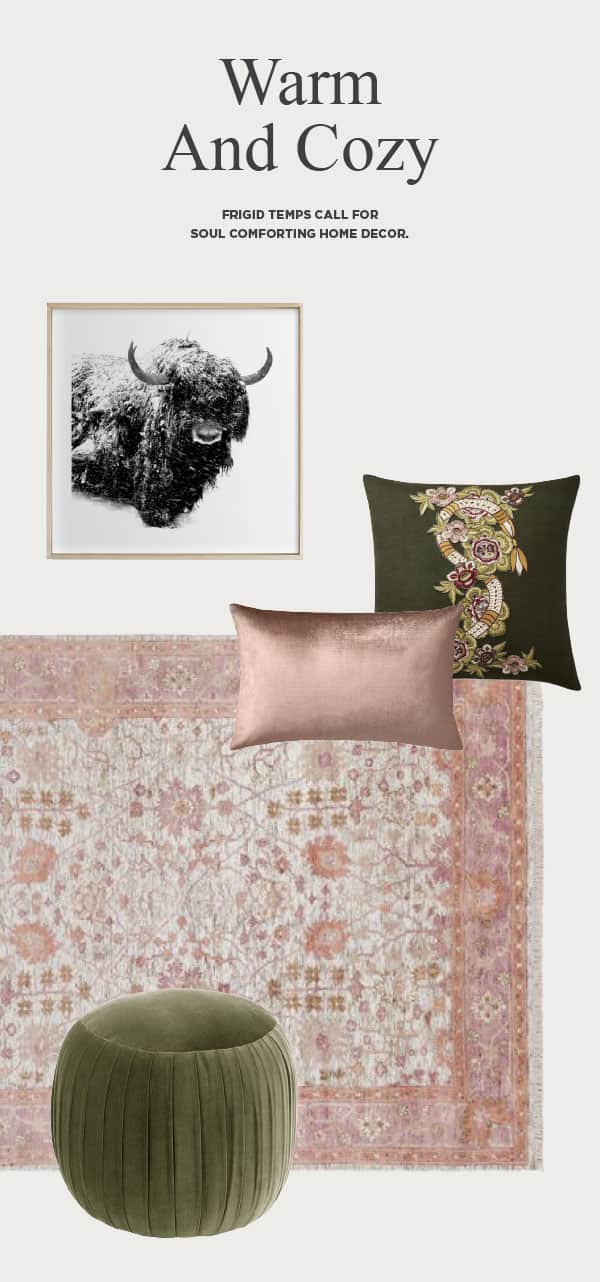 Ya, I could handle staring at the snow with this view. This pink rug combo'd with that velvet ottoman? Ooooh la la! All that's missing is the blanket.

Shazam, there's a blankie! And possibly the best knock off womb chair I've seen. That thing looks comfy. (It's also presently on sale FYI.) The pink speaker by Urbanears comes in every color under the rainbow, and the sound is amazing (it's a favorite here).

Yep! Give me all the things! Especially that La Creuset dutch oven. I need that for making my favorite winter soup – a vegetable chowder that is cheesy and delicious <<< yep, the comfort food recipe of your dreams lies within that link! You won't regret cooking that one. And that candle, well, I think I own 6 of them. It's by far my favorite scent.
Shop this dutch oven
Cozy Up Under A Blanket And Watch A Movie
Now all that's missing in my warm and cozy imaginary home is my all-time favorite movie.
So tell me, do you have any warm and cozy, cold weather favorites?



More Eclectic Home Decor Ideas and Interior Design Tips
Find expert tips and mantel decor ideas for your living room fireplace. And if you're looking for custom fireplace design inspiration, click on that link to learn more about the process.
The Primrose mirror is still trending hard, but the price tag crushes my soul. If you're looking for an Anthropologie mirror dupe that doesn't break the break. This one is for you.
Find affordable velvet curtains to cozy up your space and soften your windows.
If you're looking to replace your ceiling lights, here are a few boob light alternatives. If you want to make your home a bit smarter, check out the best smart home devices I've tested and my post about smart lighting for your home.
Looking to decorate on a budget? Check out these clever ideas.
Wanna make your home look expensive when you don't have the luxury of a high budget? Try this!
Bobby Berk told me he has always invested in quality bedding. Here's the ultimate guide to the best sheets and bedding. If you want to create a cozy and warm place to rest your head at night, get my tip 7 on how to decorate a bedroom.
Love plants as decor but have a black thumb? No worries! I have a rounds ups of the best faux olive trees and my favorite faux fiddle leaf fig trees.
Here are seven genius ways to hang a picture, including hanging art with two hooks, hanging a gallery wall with no tools, and hanging a picture without damaging wallpaper.
Ever second guess yourself on what rug size to buy for a living room? Here lie the answers you desire.
Love shopping for vintage decor? Get my 9 expert tips on how to shop a flea market like a pro.
If you want to spruce your backyard, check out this round-up of the best outdoor patio furniture.