Warm and Cozy — Roundup For Your Home
You know that old weather saying, "in like a lion, out like a lamb"? That's pretty much every Fall here in Chicago. There is no easing into the cold weather. One day it's 95° and the next, bam, it's 21° and snowing. Which is presently what's happening outside my window. But there's something about that first snowfall. It's magical. I curl up under a warm, cozy blanket and sip my wine slow.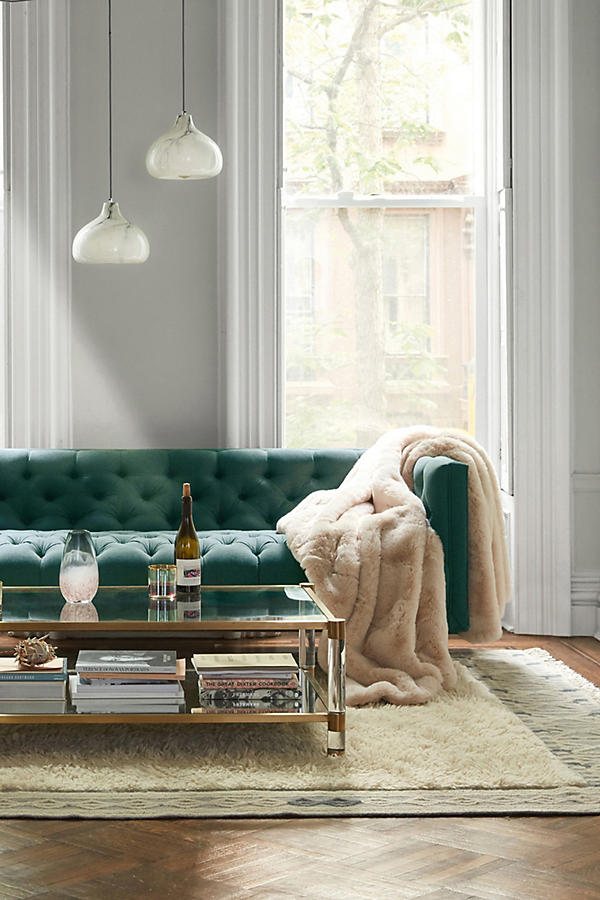 Image Via Anthropologie
To help ease my body into the frigid temps, I tend to treat myself. Something to make the next few months couped up inside a little more special. Here's a little round of the warm and cozy home decor I have on my wishlist.
MORE AFTER THE JUMP…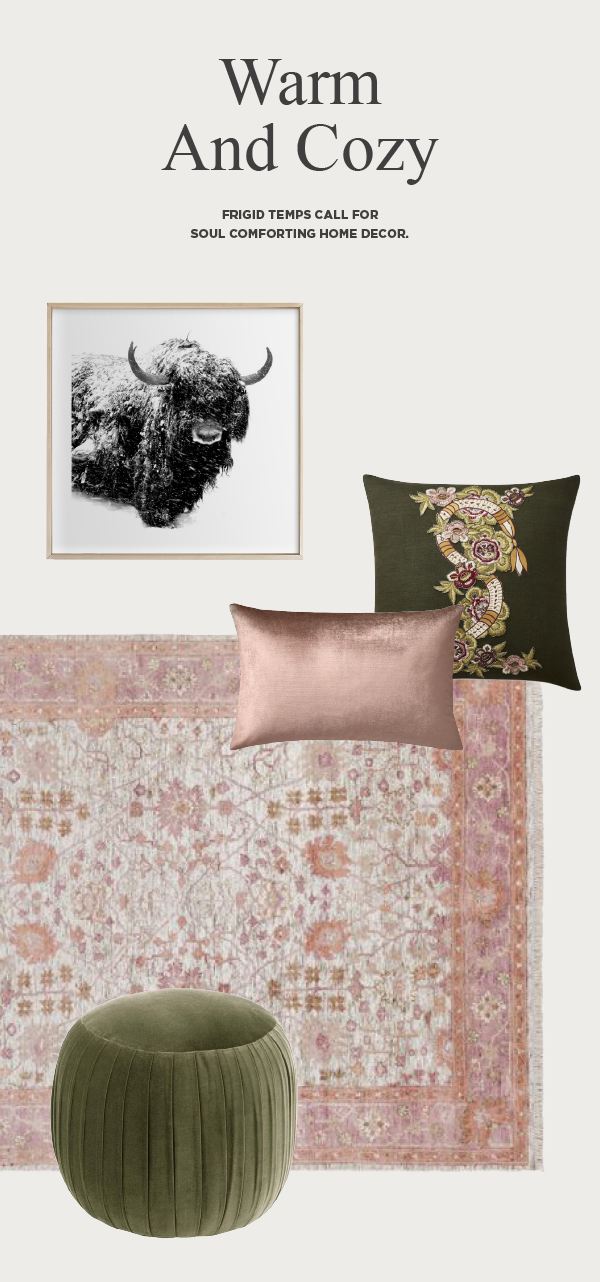 Ya, I could handle staring at the snow with this view. This pink rug combo'd with that velvet ottoman? Ooooh la la! All that's missing is the blanket.
bull in snow artwork   ///   pink pillow   ///   green pillow   ///   green ottoman   ///   pink rug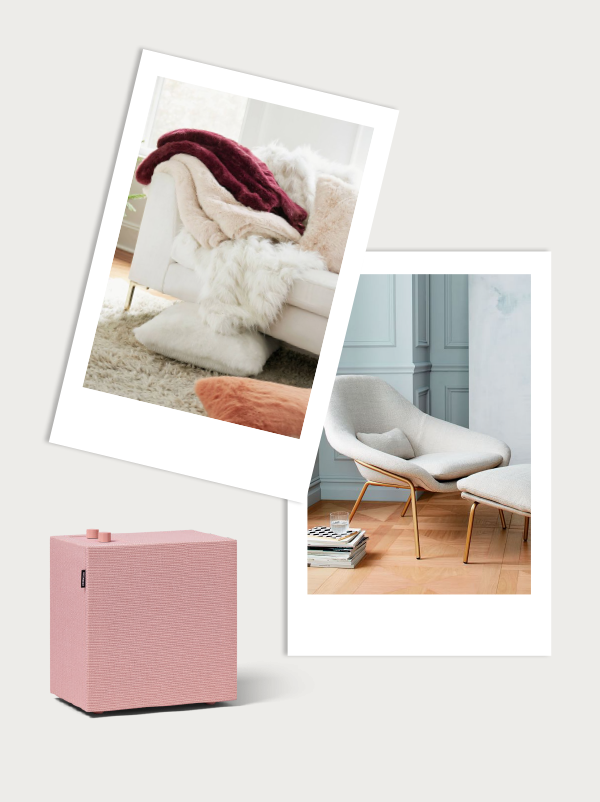 Shazam, there's a blankie! And possibly the best knock off womb chair I've seen. That thing looks comfy. (It's also presently on sale FYI.) The pink speaker by Urbanears comes in every color under the rainbow, and the sound is amazing (it's a favorite here).
blanket   ///   chair   ///   pink wireless speaker


Yep! Give me all the things! Especially that La Creuset dutch oven. I need that for making my favorite winter soup. <<< yep, the recipe lies within that link! You won't regret cooking that one. And that candle, well, I think I own 6 of them. It's by far my favorite scent.
booze decanter   ///   candle   ///   brass candlesticks   ///   favorite pillow collection   ///   fur blankie   ///   dutch oven   ///   personalized coffee mug
Now all that's missing in my warm and cozy imaginary home is my all time favorite movie.
So tell me, do you have any warm and cozy, cold weather favorites?