Style Post — Dressing For Spring
Dressing for spring in Chicago can be tricky. The mornings can be quite chilly while the afternoons are comfortable. And then you can get days like Monday where we had blizzard-like conditions; while today is pushing 60° and sunny. It's madness. You never know if the snow is gone for good until it hits 90° and even then it can be a crapshoot. This is how I like to dress in layers.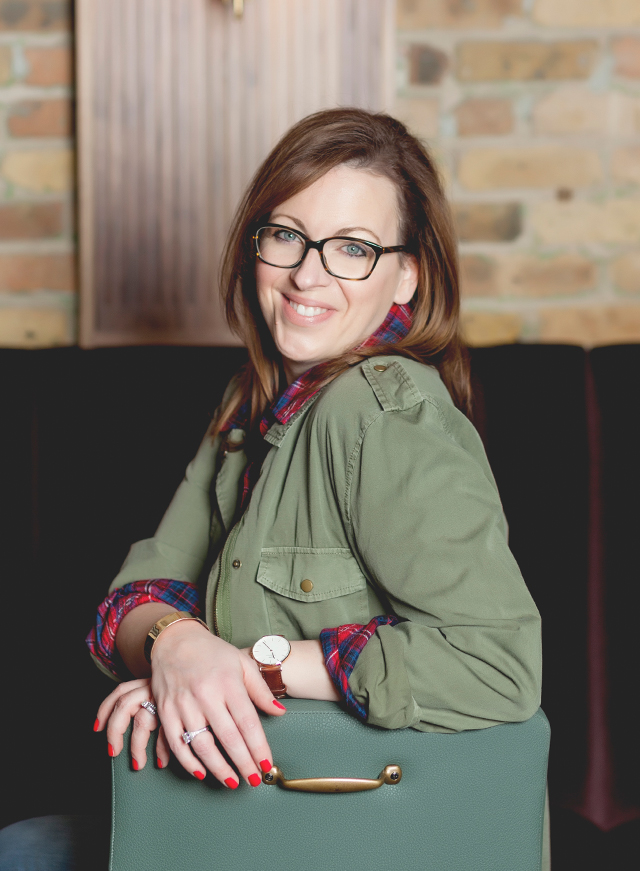 I've found that I'm most comfortable when dressing in layers. My daily wardrobe mainly consists of jeans and a tee, jeans and a button-down. But on workdays, it can walk a fine line of too casual weekend wear. In the mornings, I need to remind myself to add a little something extra to keep warm. A jacket can take causal lounging to a more polished look. Maybe a pair of boots. Add in a couple of necklaces and a fun stack of bracelets, now we're talkin'.
It's All About Dressing In Layers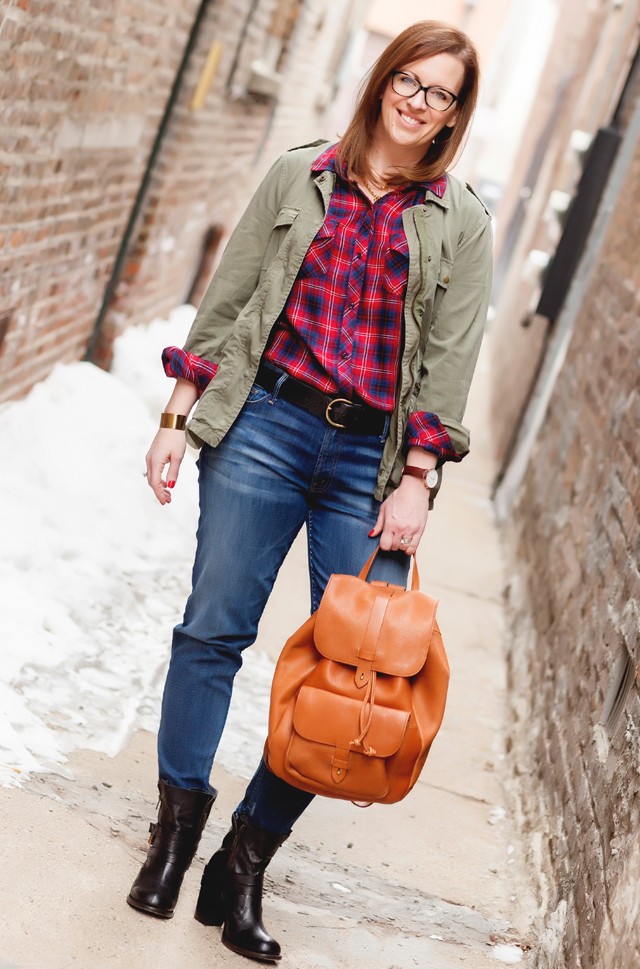 Looking back on these photos, I wish I wouldn't have worn these jeans with boots. I always have to be careful with boyfriend jeans. Especially a slim-fit boyfriend. Sometimes they can stretch out and be a bit too baggy, but man oh man are they comfy. I think my blue Vans would have worked better. Either that or I should have rolled the jeans.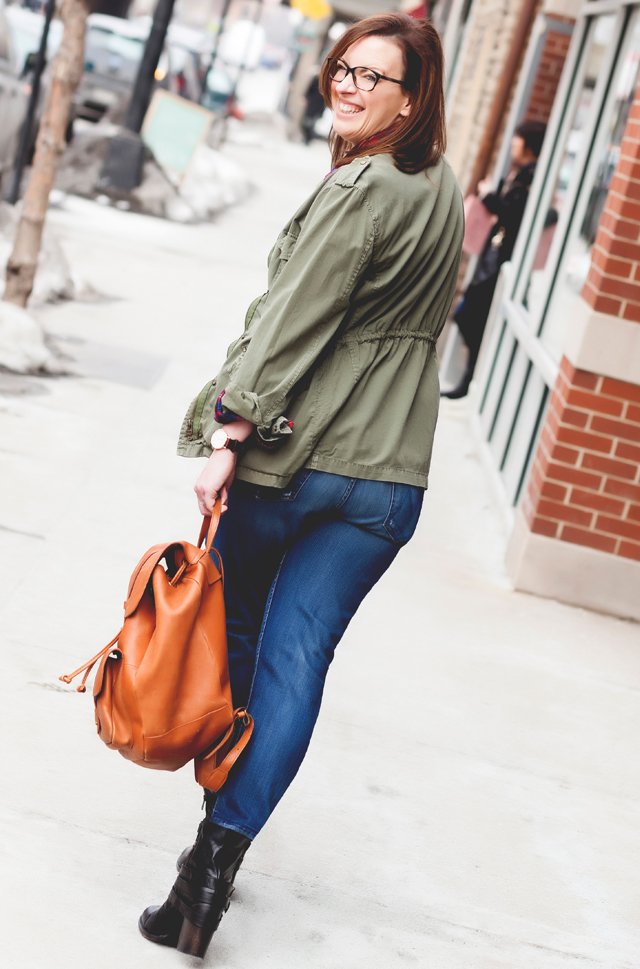 Rolled or unrolled, I do have to say that MOTHER jeans are the bombdiggetty. Oh and that backpack, it's been a love affair ever since it arrived.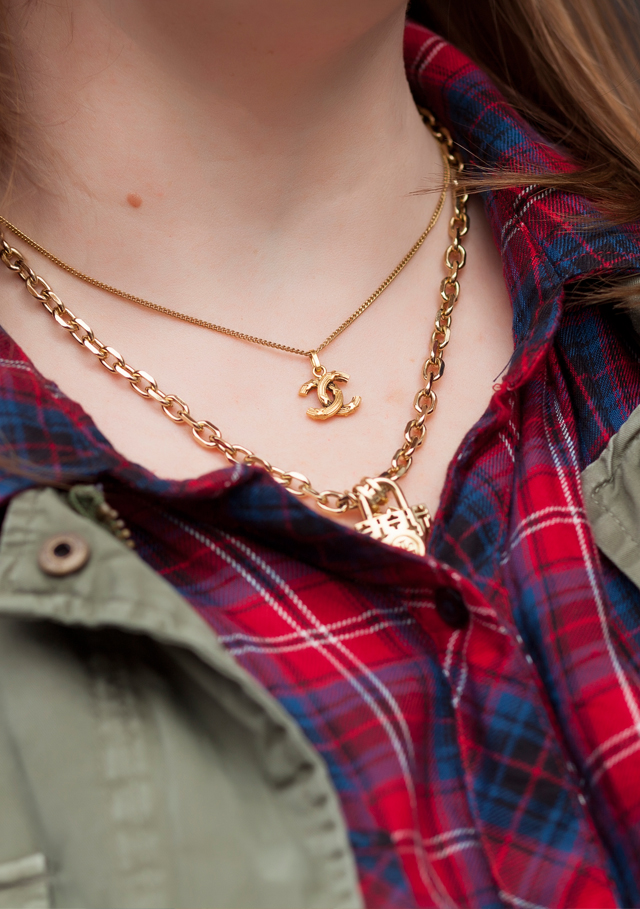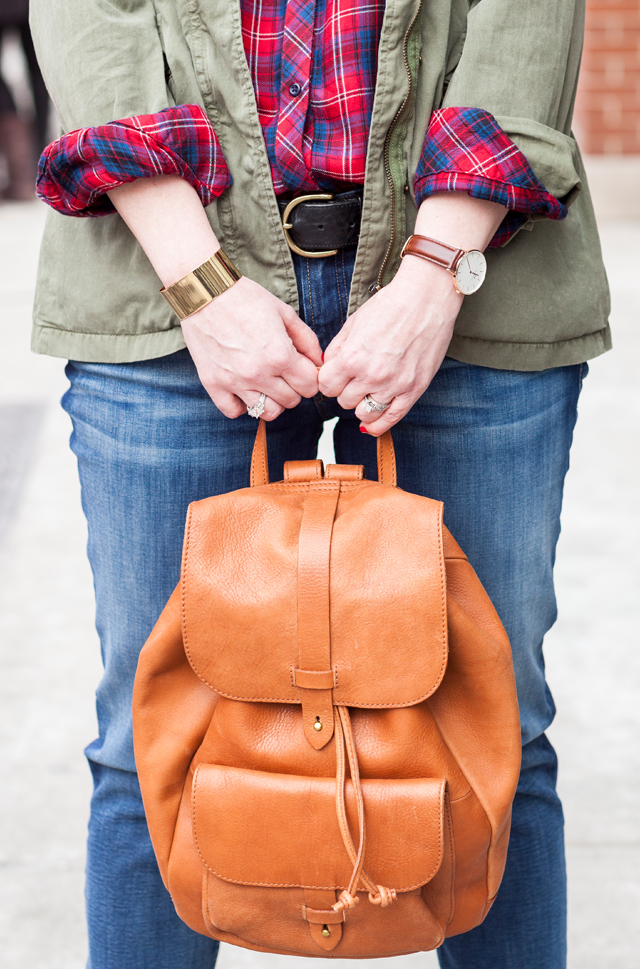 Jacket  ///  Shirt  (similar)   ///  Jeans  ///  Backpack  ///  Boots ///  Watch  ///  Chanel Necklace vintage
Photography by Hallie Duesenberg Photography
On location at Presidio Chicago
Find More Street Style Fashion
Trending Jeans Best Style Denim For Fall
What To Wear Instead Of Skinny Jeans