Style Post — Dressing For Spring
Last Updated on September 24, 2023
Dressing for spring in Chicago can be tricky. The mornings can be quite chilly while the afternoons are comfortable. And then you can get days like Monday where we had blizzard-like conditions; while today is pushing 60° and sunny. It's madness. You never know if the snow is gone for good until it hits 90° and even then, it can be a crapshoot. This is how I like to dress in layers.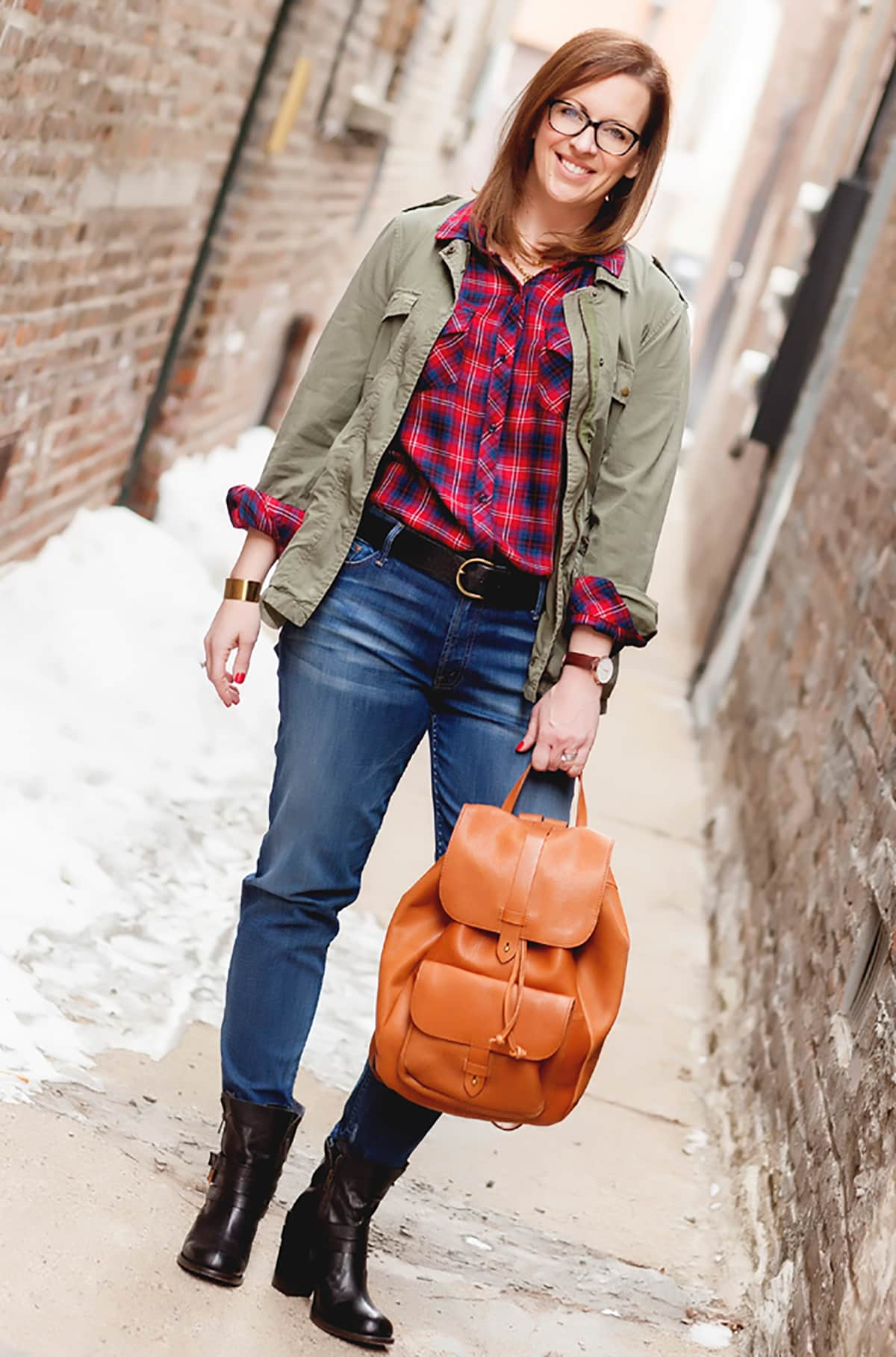 Photography by Hallie Duesenberg Photography
On location at Presidio Chicago
I've found that I'm most comfortable when dressing in layers. My daily wardrobe mainly consists of jeans and a tee, jeans and a button-down. But on workdays, it can walk a fine line between too casual weekend wear. In the mornings, I need to remind myself to add a little something extra to keep warm. A jacket can take casual lounging to a more polished look. Maybe a pair of boots. Add a couple of necklaces and a fun stack of bracelets; now we're talkin'.
RELATED: Refresh your closet with these fashion trends 2023.
It's All About Dressing In Layers For Spring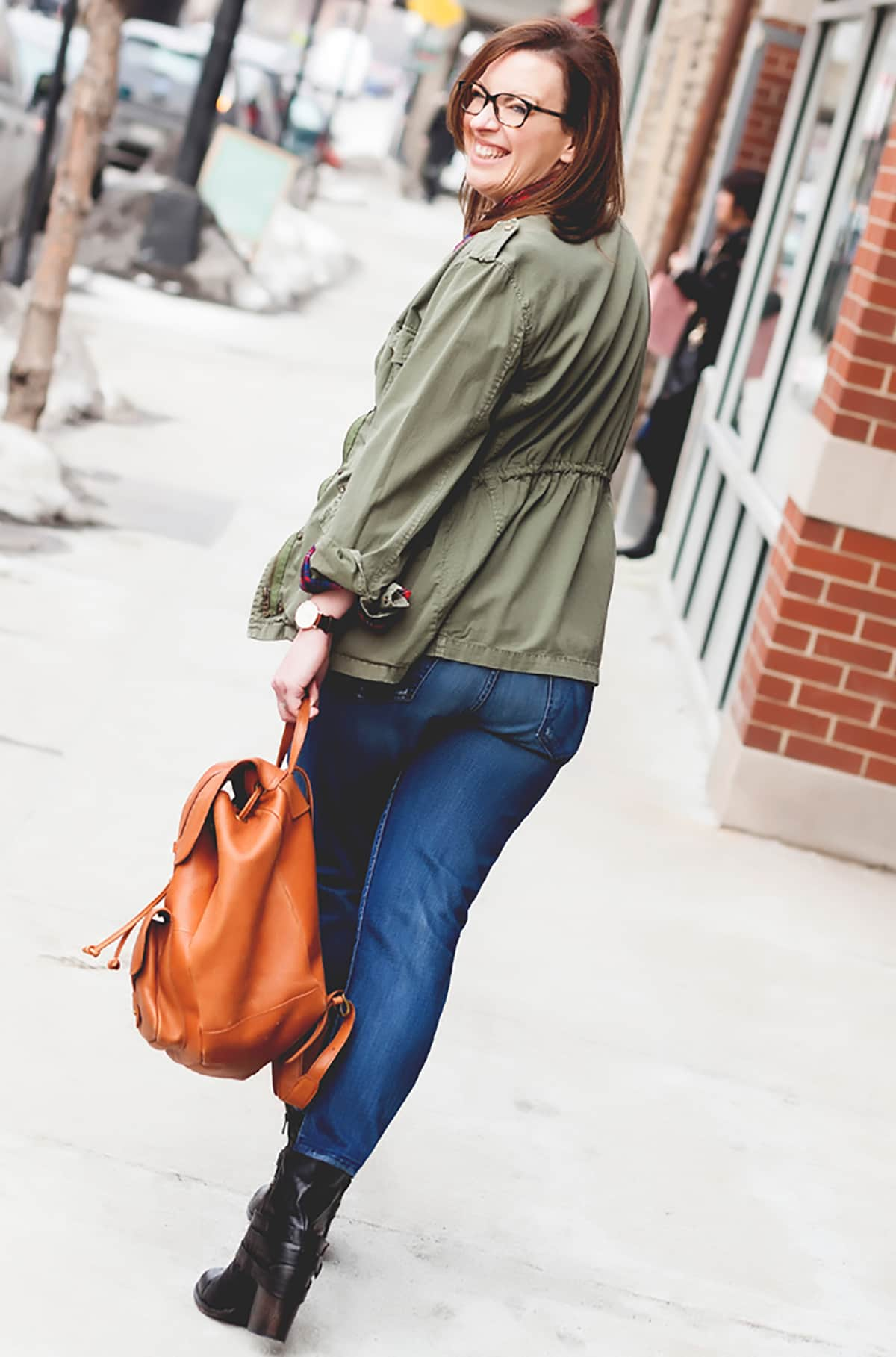 Jacket (no longer available) /// Shirt (no longer available) /// Jeans (no longer available) /// Backpack /// Boots (no longer available) /// Watch /// Chanel Necklace (vintage)
Looking back on these photos, I wish I wouldn't have worn these jeans with boots. I always have to be careful with boyfriend jeans. Especially a slim-fit boyfriend. Sometimes they can stretch out and be a bit too baggy, but man, oh man, are they comfy. I think my blue Vans would have worked better. Either that or I should have rolled the jeans.
Rolled or unrolled, I do have to say that MOTHER jeans are the bombdiggetty. Oh, and that backpack, it's been a love affair ever since it arrived.

RELATED: Did you know skinny jeans are out of style? It's okay, I didn't either until TikTok told me Replace skinny jeans with these trending alternatives.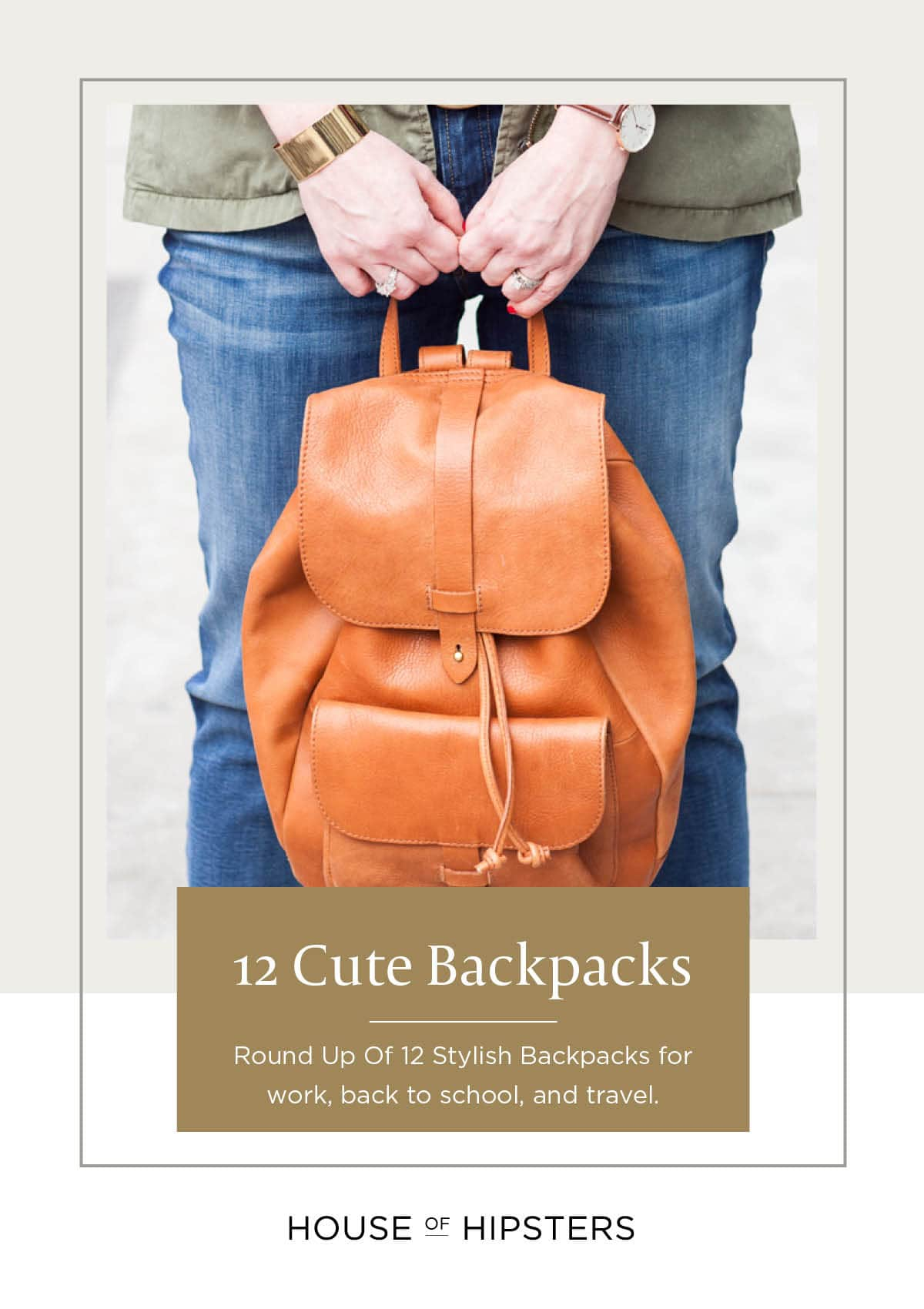 RELATED: Check out my round up of 12 stylish backpacks for work, travel, and back to school.

Photography by Hallie Duesenberg Photography
On location at Presidio Chicago



Discover More Eclectic Home Decor and Stylish Outfit Ideas
The Fall Fashion Must Haves I'm shopping to update my closet.
Top trending sandals for summer that I'm shopping for now.
Wait, skinny jeans are out of style? Yup, and here are the trending jeans I would wear instead.
Make this artificial flower arrangement in resin DIY with this easy tutorial.
Discover cheap drapes online with this awesome round-up of favorites. If you're specifically looking for velvet, I just published a round-up of affordable velvet curtains.
Getting rid of the brick fireplace in our living room and jumping into a Modern Fireplace Makeover. Check out the progress and then hop over for some mantel decor ideas.
The Primrose mirror has been trending, and finally, I've been able to source some great Anthropologie mirror dupes.
Looking for something out of the ordinary? Check out these unique modern vases that add a touch of artistry and elegance to your home decor.
Discover the best outdoor rugs for your patio and deck that are also washable. Looking for an indoor rug? Before you buy, get my tips on calculating the right rug size for a living room.
Cane and rattan are trending hard in the interior design world. Find the Best Cane Furniture online shopping sources.
Learn my genius ways on how to hang art and nail the height like a pro.
Add a bit of sparkle to your room with a melted disco ball.