Vintage Score – Nude Sketches Gallery Wall
Last Updated on January 3, 2023
I fell in love with a blue chair last Fall. The Savoy Flea posted it to her Instagram and the velvet goodness caught my eye…my heart skipped a beat. A couple of months later, I made my way down to the shop. The entire drive into the city I wondered if the pretty blue peacock chair had sold…I rang the bell, walked in, and finally saw her in person. She took my breath away. Another customer walked over and touched her. Laser beams shot out of my eyes, and every fiber of my being wanted to scream back off!
I didn't dare sit in her for fear I'd never leave. It was pure torture to walk out the door.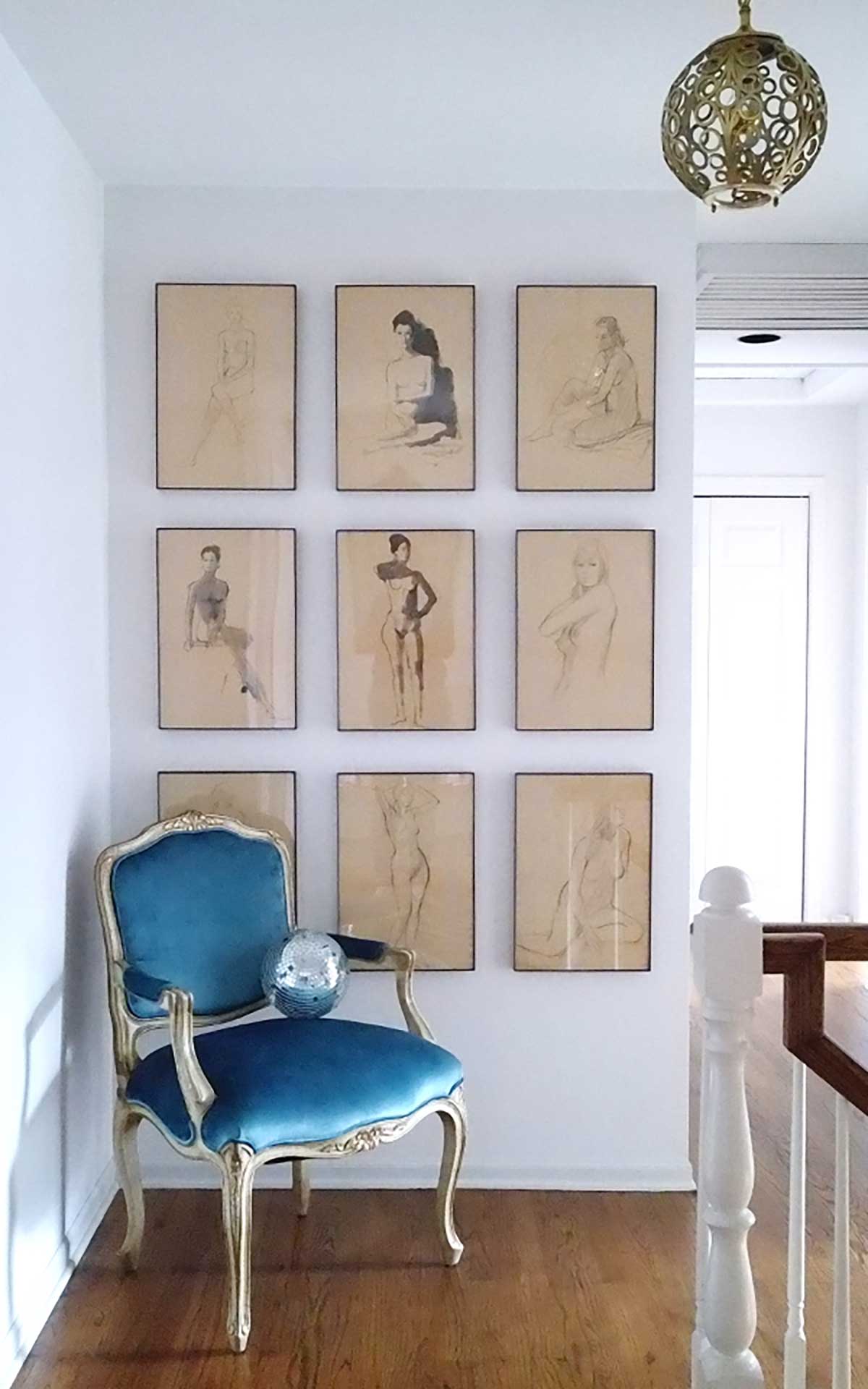 Now the last thing I need in the house is another chair. In fact, before we moved, The Boy noticed I had amassed 58 chairs. Yes, you read that right…58 CHAIRS…insert monkey covering its eyes emoji. He held an intervention and told me he would strictly enforce a one in, one out policy. I had respected that for some time…it was time to break some rules.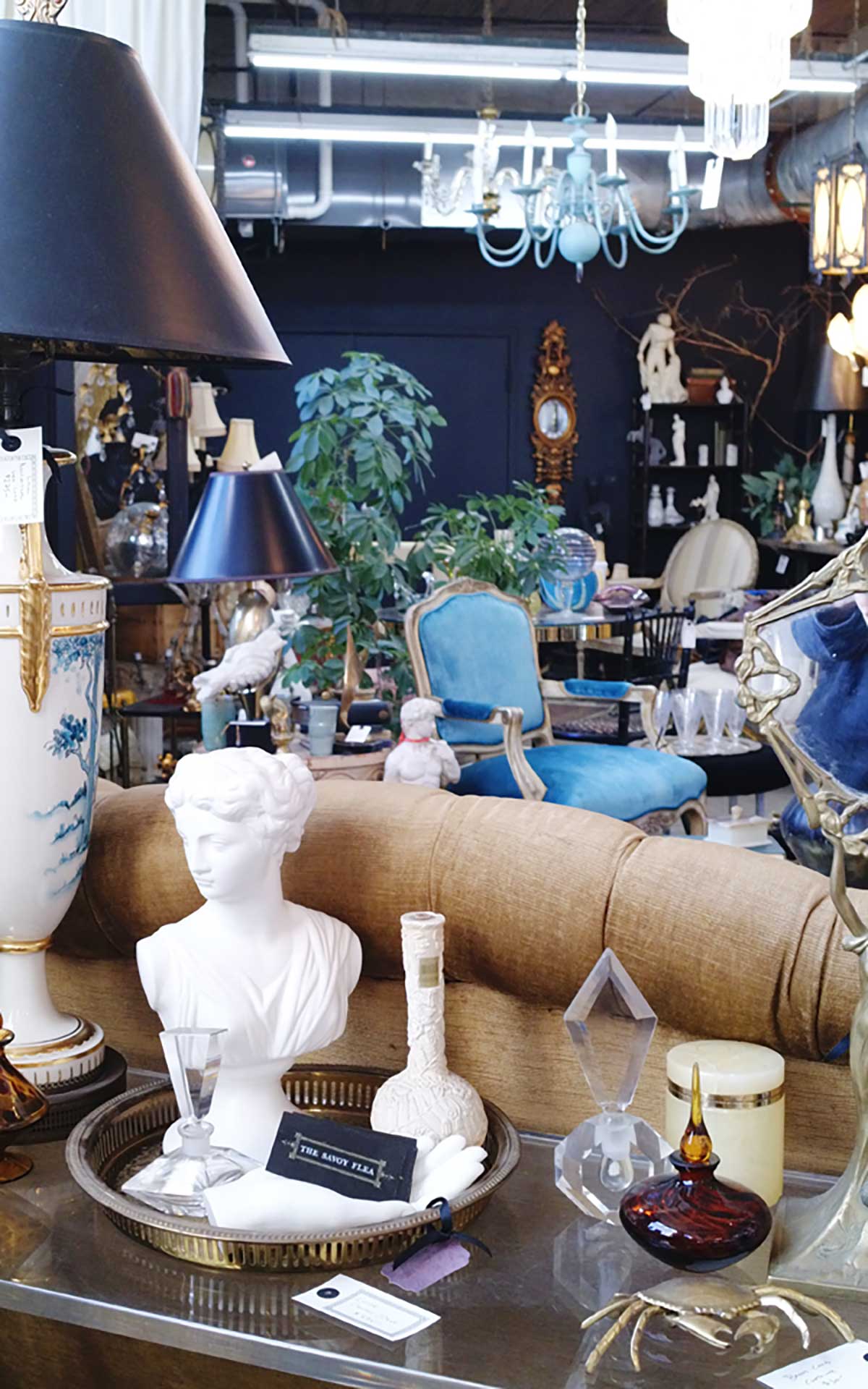 I thought about the peacock chair for weeks and told myself, even if you bought her, you have no place to put it, Kyla. But the pretty velvet goodness was so good I couldn't shake it. Finally, I texted Marianne. "I need the blue chair." I practically screamed at my phone. She was floored because my text was so random, and she had no idea I was crushing so hard.
I drove down a few days later to pick up my beauty…still pondering on where I might place her. Stuck in traffic, driving home, it finally came to me. Top of the stairs. Hallway decor on fleek!
Estate Sale Score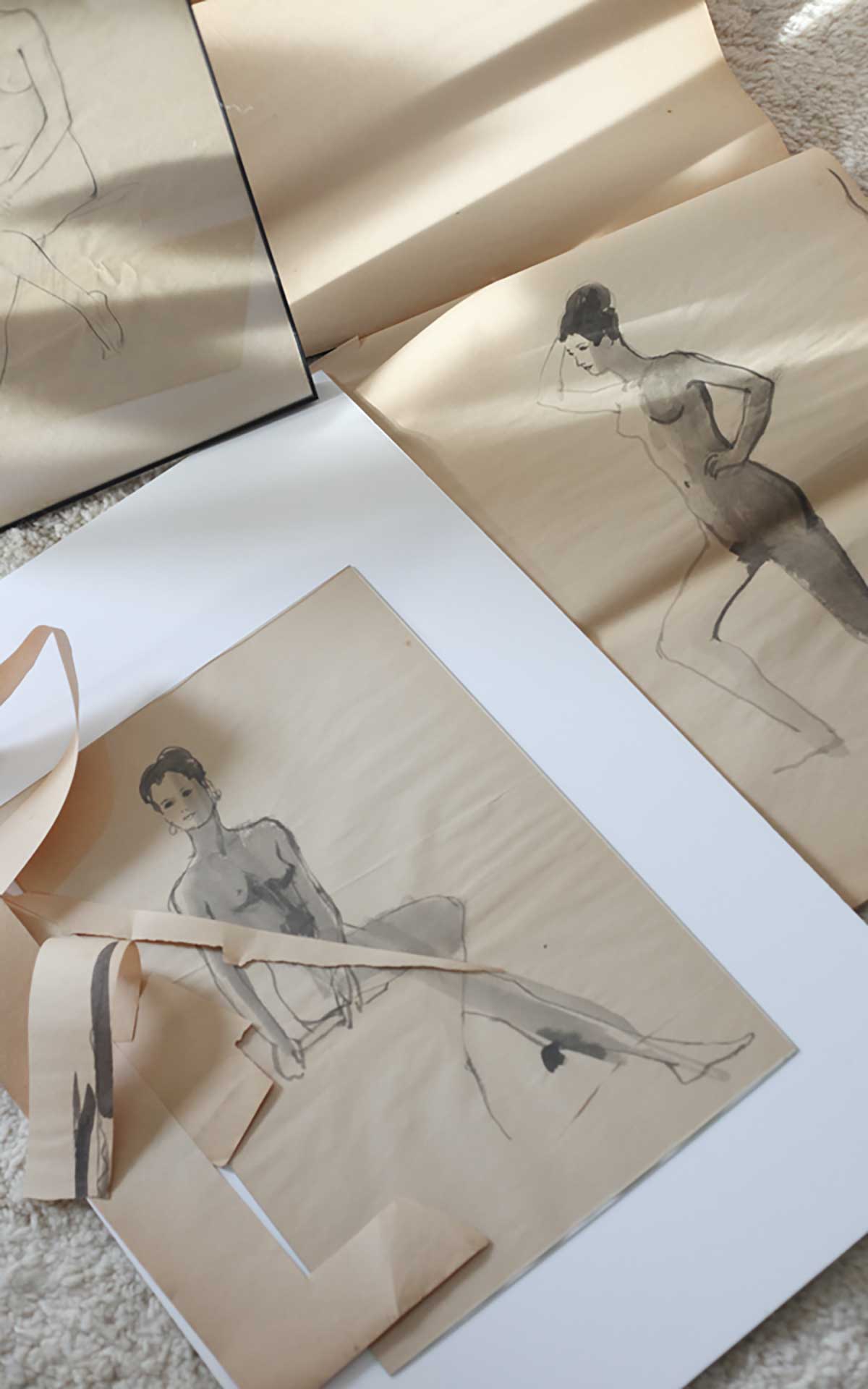 I was working on an idea for a large gallery wall with nude drawings from a sketchbook. A find from a recent estate sale. A sketchbook I almost missed…decrepit, old, and yellowed. Discarded in a cabinet with a bunch of papers and receipts. I opened it up and slowly flipped through the brittle pages. Black and white charcoal drawings and watercolors. These babes would look amazing in a grid format. Simple frames.

Thorsten hung the frames, and I fell in love with the whole scene immediately, but there was one thing missing…The Savoy Flea special plus the best advice from Marianne…always add disco ball decor. What do you think?