Maison Souquet Paris Playlist
Last Updated on January 24, 2022
The only bad thing about Paris, is leaving Paris…oh and planning to shop your heart out the day before you leave and it happens to be May 1 (Europe's Labor Day). Even the cafés were closed! I cried salty tears in my escargot. Presently, my only comfort is this playlist from Maison Souquet.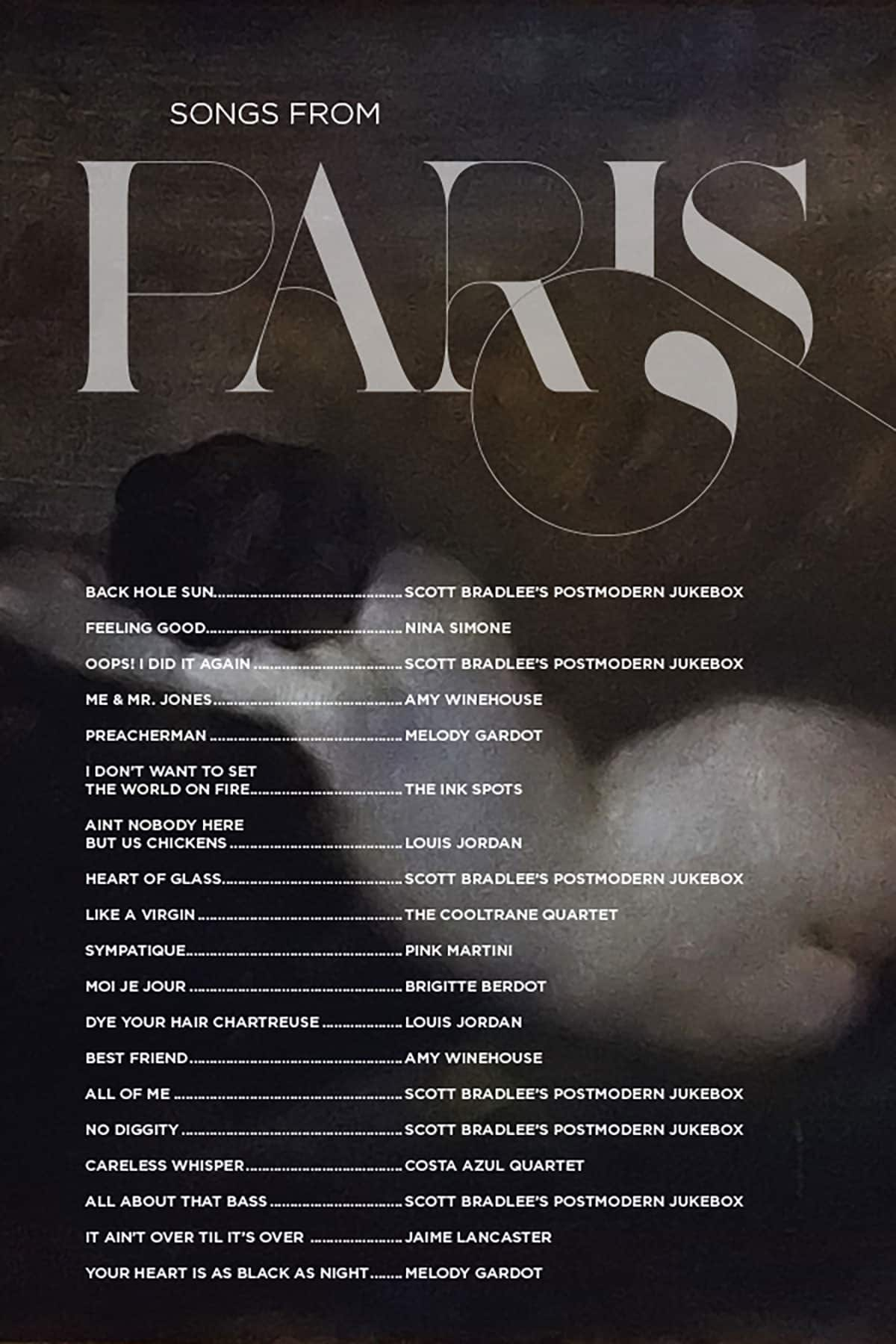 If you watched my Stories on Instagram, you know The Boy and I made a temporary home at Maison Souquet, a boutique hotel inspired by the post-impressionistic era of the Belle Epoque. Opulent can't even begin to describe the interior. However, the outside is more than subtle…hidden you might say…marked only by 2 red lanterns. Why you ask? Maison Souquet was once a pleasure house back in the day.
We ended most nights at The Bar, a reading room slash bordello of boozy beverages. I sipped on a cocktail called Eliza (a vanilla, passion fruit party for the tastebuds) while listening to this playlist.
Oh and don't fret, I'll have a more thorough write-up soon with all the deets on the Paris Fleas, but the jet lag has kicked in, and I have toothpicks holding my lids open. I'm also presently scurrying around the house looking through drawers and cabinets, packing up vintage treasures for the Pop-Up Tag Sale at The Savoy Flea. We hope to see you there this Sunday!
If you like this playlist, you might also like Songs For November