Hey you guys! Happy Tuesday and thanks for stopping! I don't know what you have planned for the day, but mine is full of work, work, and more work. Boo, right? Well, I'm preparing to turn that frown upside down with this fun post! So, I have to be truthful with ya, remember that post of 10 Bargain Buys Under $100 here? I had to pare it down because it was outta control! There was too much goodness for just one post, so this is technically "Part Two of the Goodness".
Are you ready for a shopping extravaganza because today's list has an extra special yummy item. That tea towel WAAAAAY at the bottom. Laura found it while we were shopping over at the Renegade Fair in Chicago a couple weeks ago. She reluctantly walked away from it, since she was only living room shopping (girl's got will power for days), but boy do I keep thinking about that little pretty pretty. Hey Laura, maybe you should have Ryan read this post? Hey Ryan, that tea towel down below, go buy it for your girl! She lurves it!
And BTDubs, there's only 79 days 'til Christmas!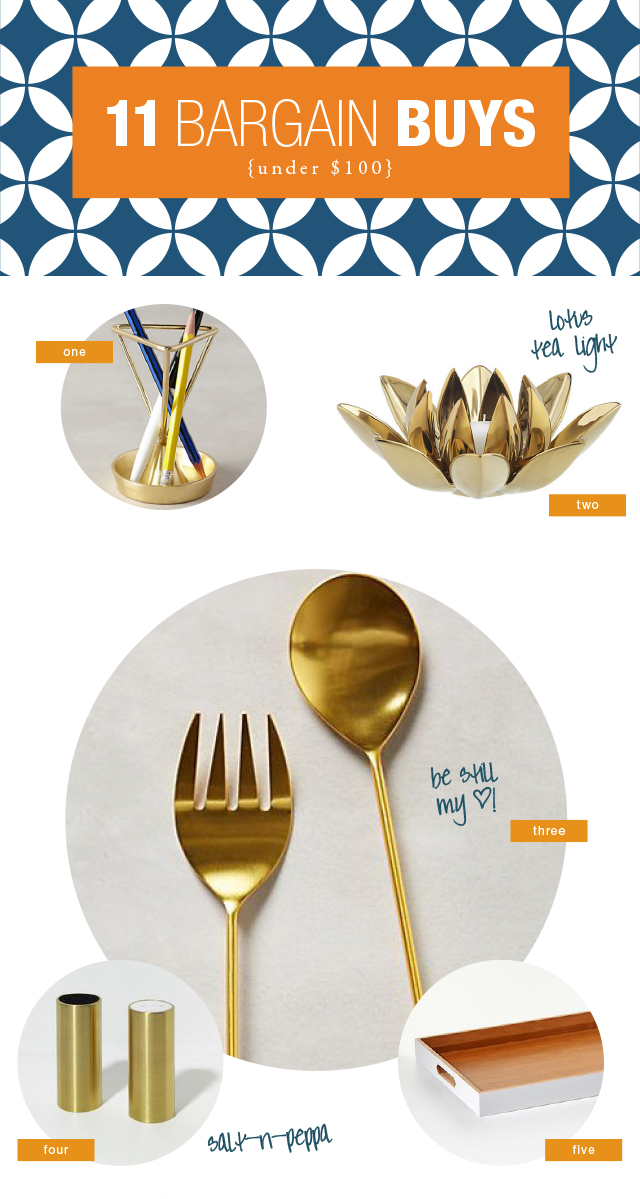 MORE AFTER THE JUMP…

one   ///   two   ///   three   ///   four   ///   five   ///   six   ///   seven  ///   eight  ///   nine  ///   ten  ///   eleven