10 Bargain Buys Under $100
Man oh man, you guys, the last couple of weeks have been nutso in this hipster house. I swear, I should have just posted a sign outside the door that read, "Beware. The Plague". If someone wasn't sneezing or couching the other was barfing. Oh, the humanity! I don't think anything sucks worse than being sick while your kids are sick.
Anyhoo, I've really been trying to save money these days. And that is putting a damper on my shopping habits. I saw my dear BFF the UPS man. I miss him so. In fact, I hear his truck pass the house and yearn to see his lovely face asking me to sign here. *sigh* But it got me thinking. Girl, you've got friends with a super supreme style that are under the same budget restraints. You got this! So grab your pocketbooks lovely because I've been busy searching high and low for stylish bargain buys that won't break the bank. Ready? And, go!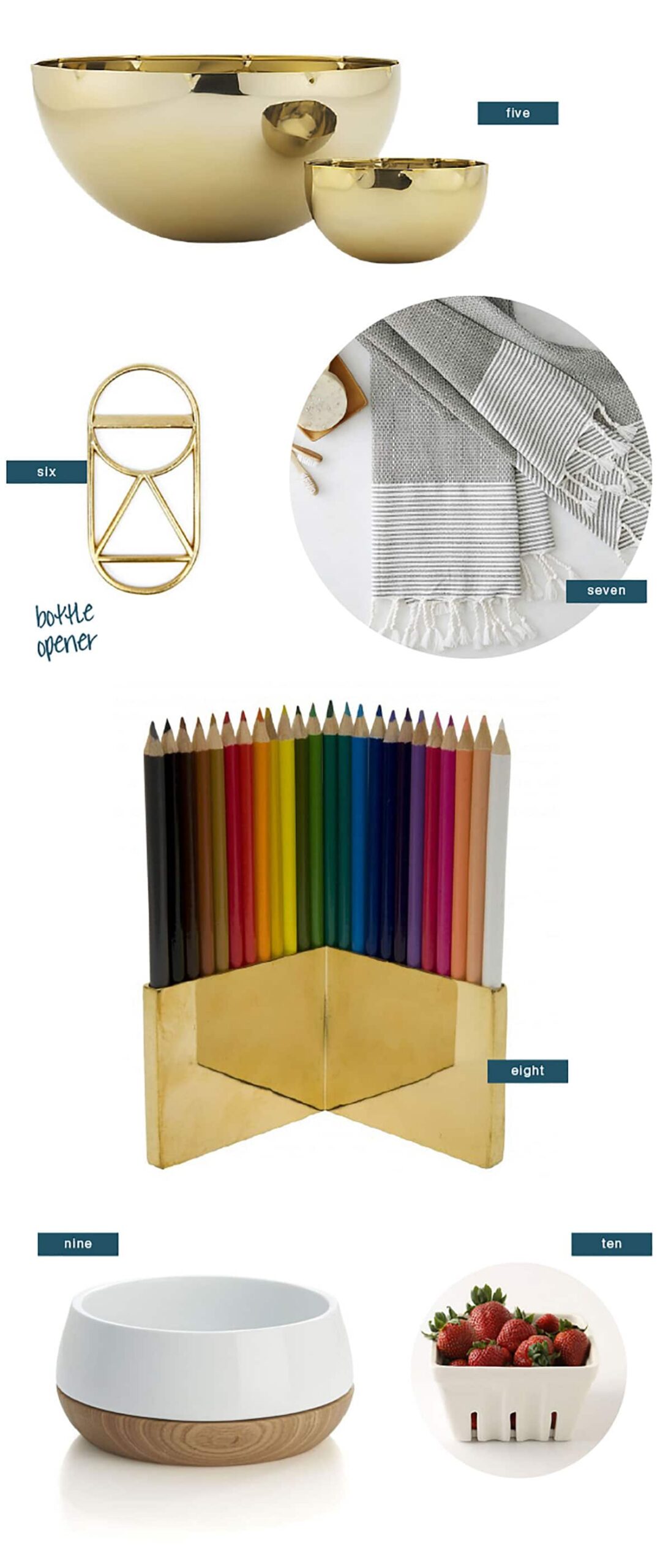 10 Bargain Buys That Won't Break The Bank
Now, if I remember correctly there isn't anything over $75 on this list unless you include tax. I'd say, not too shabby. So Santa, if you're reading this, I want one of each please! Check back soon because I have another one of these sweet roundups coming up next week! See you guys later!
one /// two /// three /// four /// five /// six /// seven /// eight /// nine /// ten
More Affordable Home Decor And Budget-Friendly Ideas
Have you seen those artificial flower arrangements in resin – you know, the clear vase that looks like water, but it's not? This easy tutorial teaches you exactly how to make your own for a fraction of the price.
If you wanna know how to make your home look expensive but decorate on a budget, check out both of those posts! There's some seriously good advice in both.
Find beautiful affordable modern home decor that caught my eye this week.
Here is the final reveal of the Modern Kitchen Makeover On A Budget that I created with Cambria!
I've rounded up my favorite Amazon home decor deals and Smart Gadget Must-Haves
If you're headed into a home renovation, you definitely need my Free Budget Checklist Download
Check out this affordable summer table decor – you won't believe where I got it!
Discover More Modern Decor Ideas
Want to add a little magic to your room? Try adding some disco ball decor with these sparkly ideas.
Love the Primrose mirror but hate the price tag? I got you! Here's a full round-up of affordable Anthropologie mirror dupes.
Do you have a rug that is too small or too big? Not sure? Here's how to choose the best size rug for a living room.
Cane furniture is trending, and so is rattan and cane lighting. If cane isn't your jam but you want more lighting ideas, check out this round-up of boob lighting alternatives.
Storage bins and other organization ideas to keep your home clutter-free. From the pantry to the kitchen to the bathroom to drawers, I've got you covered! And check out the decorative boxes post if you're looking for ways to corral your remotes on your coffee table.
I've been playing around with some living room design concepts. Check out the latest mood board I came up with.
12 cute, stylish backpacks that fit a laptop and are perfect for work, travel, and back to school!
Wait, skinny jeans are out of style? Yup, and here are the trending jeans I would wear instead.
Have you noticed that mushroom decor is trending? Here's what I'm eyeing.
Nothing elevates a ceiling light like a ceiling medallion. Check out that round-up to shop for the best of the best, and be sure to check out my how to install a ceiling medallion tutorial for some secret tips!
Add some texture to your room with this rattan and cane lighting round-up.
Pairing pendant lighting for the kitchen can be a tough design decision. Here are my favorites.
Sharing stylish home decor favorites from Serena and Lily.
Spruce up your backyard with this outdoor patio furniture and decor round-up.
Last Updated on January 18, 2023 by Kyla Herbes