Hanging Curtains
Last Updated on December 6, 2022
Do you guys remember how I make Emily Henderson cry? Remember my sad-looking bedroom? Well, the makeover has started. I've had some backorder issues and a lot of wait time, but everything is starting to arrive and I've been dying to give you a tiny sneak peek. While I'm at it, I figured I'd give you a few tips on how we are hanging curtains in the bedroom. BTDubs, I'm not getting paid for this post, I'm just crushing hard on this lovely brass hardware. If you could ever marry hardware, I'd marry these brackets and curtain rods! I mean look at this little lovely! Pretty dope, right?!?!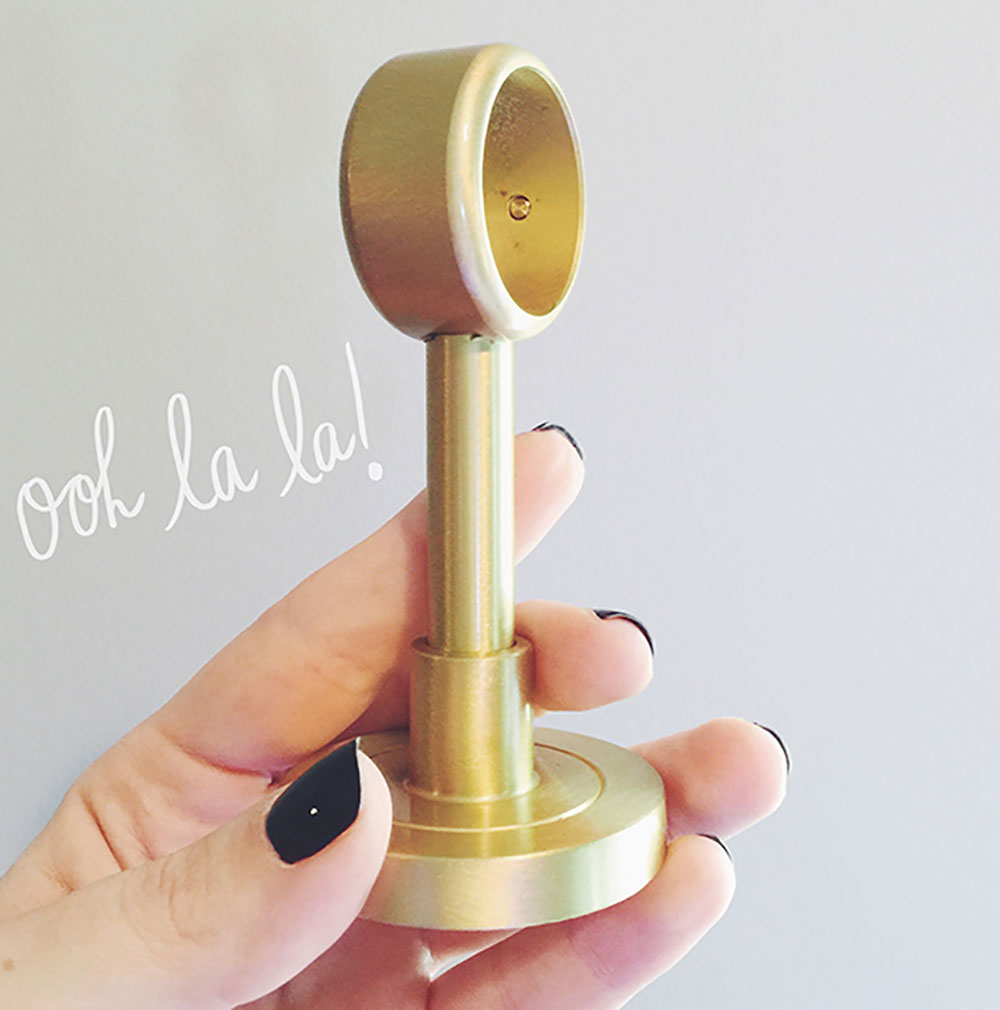 So, the first thing we did was plan out where we I wanted the brackets to go. Ours is 3″ from the end.
The boy drew out the window and all of our curtain measurements.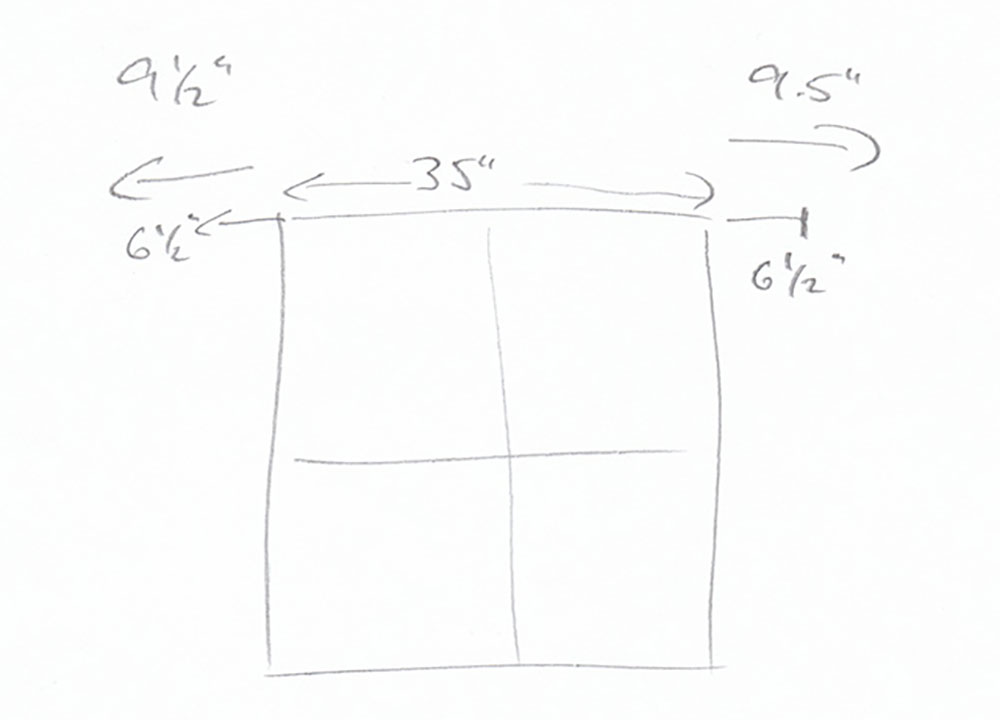 We then measured out the window and compared it to the plan. Looky looky, it actually worked. Always, always, always measure twice. Oh, and count your windows. I measured and bought hardware and curtains for 2 windows. Unfortunately for me, I have 3 windows in my bedroom. I've known this for a very long time. I've slept in this room for almost 4 years. Whoopsies! Hence adding another week to my timeline because of backorder, custom order, and delivery time. Oy! The boy just shook his head at me, thank gawd it was my mistake and not his. Sorry dude was totally focused on the 2 windows flanking the bed and forgot to look left. I also forgot to buy tie-backs…After I write that post, it's back to The Shade Store's website for me.

So back to the actual window. We He measured width, height, and depth to pinpoint where the brackets were to be placed. This whole process is quite mesmerizing to me. I don't do math well. He also had to keep in mind that the bracket was hung on a disc that had screws on either side and had to account for the offset from the exact center. I like to keep him on his toes. Nothing can be TOO easy.

While screwing in the wall anchors to the ceiling, he thought he hit a stud since the wall anchor split. This displeased the boy greatly and much swearing ensued. Because I don't want to offend any readers, I will just say it was along the lines of balls and doing something to them sideways. My face might have crinkled up a bit in sheer shock.
Once the pretty brackets were secured, I got to help. We ran the rod through the pocket of the curtains. Badda Bing, badda boom. We've got pretty affordable curtains with pretty brass rods. My heart just skipped a beat or two.

So that is my sneak peek. Ya, I have to style those nightstands because they are completely embarrassing. You see, I really have to work on designing and styling my home. It's easy for me to go into someone else's and say oh, do this, buy this, and oh put this vase here and swap it with the thing. Boom. But my own house, I just sit there and stare at it with a dumbfounded look of terror. But don't fret Emily my sweet. I'm a workin' on it. I have to find JUST the right art to hang and we are in business!
And besides, if I didn't make you guys suffer through the before process what fun would the after be, am I right? Ya, I'm totally right. So stay tuned. I'd say in the next week or two, I'll be posting the pretty lady of a room and knockin' your socks off! Ok, maybe I shouldn't build it up too much, but I do think you're gonna say, ya, I like it better…I hope so anyway. And hopefully, I can cheer poor Emily up already! Sweet thing. BTDubs, how do we like the curtain choice? I was doing a lot of back and forth and finally wound up with the Futura Curtain from Dwell Studio (no longer available). They add a lot of drama to the room.
I also have to send a shout-out to my girls Theresa and Coralee. Theresa suggested curtains with a big bold pattern since my duvet has grey stripes and Coralee suggested the ceiling mount to add height to the room. Ladies, you are awesome! I loved the suggestions!