Let's Talk About You!
Last Updated on September 27, 2023
There are so many new faces to this blog as of late, that I decided it was time to talk about you guys again. I'm always so curious about you! Who are you? What are your interests? How did you find this little spot I like to call my virtual home? And even if you've done it before, do it again! I'm always switching up the questions.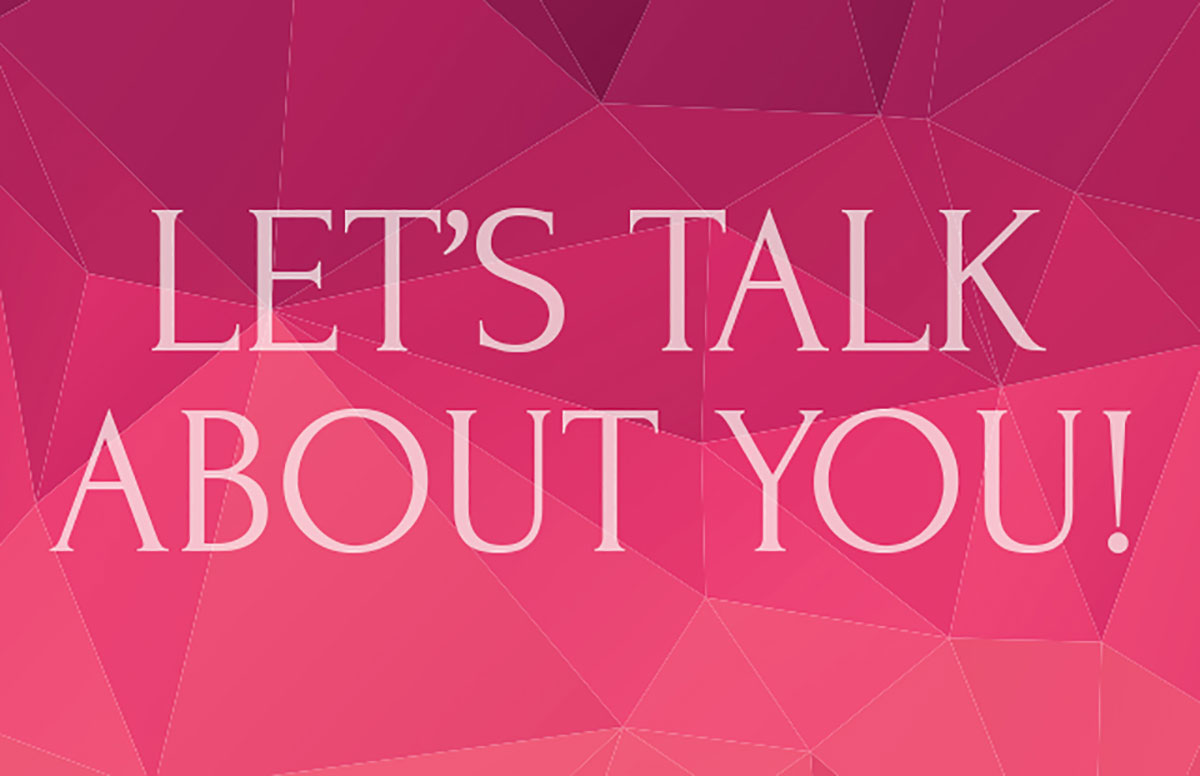 So here's the drill. I put together this quick questionnaire. Leave your answers in the comment section. Easy peasy, right? And go!
What are you dressing up as for Halloween?
What was the last thing you put in your mouth?
What is the most favorite item in your house as of right now, this very instance?
What room in your house needs a makeover?
Last song you listened to?
Last book you read?
And to be fair, I'll answer all these questions as well, cool?
1. What are you dressing up as for Halloween?
I'm such a grinch for Halloween and always have been. I think as a kid, I was so excited for my birthday that I never got into the whole dressing up and stuff. So I will be passing, but my kids will be participating! They are so excited. The Dude wants to be Batman (right now, he's demanding we call him Batman, but in the morning, we have to call him Bruce, Bruce Wayne, but only in the morning), and Little Maus will be a princess. She's kind of a diva right now, so it totally fits.
2. What was the last thing you put in your mouth?
Ugh, why did I put this on here? I'm gonna be completely honest…a chocolate chip cookie. I hope my trainer Joe is not reading this right now, or my TRX session with him in the morning is going to be painful. He tends to frown upon things like this and works me extra hard in the gym to work it off as punishment. Not awesome. Not awesome at all.
3. What is the most favorite item in your house as of right now, this very instance?
There are so many things that I love in my house. As Grace said the last time I posted this, my favorite thing is the latest thing I bought for the house. Last time I said my vine pendant lighting that hangs in the foyer, but since that is oddly broken right now (and hopefully the electrician can fix it Tuesday or I'm going to cry tears of sadness) I'd have to say it's a tie between my Caravan Pacific lamp and my Lani Lee portraits. Every time I look at them I want to hug them and my love for them grows stronger every day. The lamp was purchased by the boy as a gift to me last Christmas and the Lani Lee portraits were something I bought for myself after saving for quite some time. Little Maus thinks they are daddy…the guys kinda look like him though…odd. But, maybe that is why I love them so much!
4. What room in your house needs a makeover?
The master bathroom! Oh, don't even get me started on it. The whirlpool tub is like a giant paperweight. The shower should be larger. The bad mirror. The fact that it is a beige, beige, beige boring world in that room. That and my kitchen. I'm not a big fan of that space either. someday. A girl can dream.
5. Last song you listened to?
Shake It Up by Taylor Swift. Tonight, I was stuck in the car while waiting for an extra-long freight train that was crawling across the tracks. So I danced a lot and sang really loud with the sunroof open to entertain myself. I was on my way home from the craft store! Just so you know, something fun is happening1 Can't wait to share it with you!
6. Last book you read?
Right now, I'm reading This Is Where I Leave You, and I'm enjoying it quite a bit. I just finished up Firefly Lane. The ending made me cry. This actually might be a great place to ask you guys about this idea I've been mulling over in my head. I'm contemplating starting a book club on the blog. I read really slow though, so you'd have to put up with that. But would you guys want to discuss a book once every couple of months in the comment section or on my Facebook page? I'd even consider letting you guys suggest what book you might want to be selected. What do ya think?
Ok, now it's your turn! Can't wait to read your answers!!!!!
Discover More Inspiration Created For You
It's playlist Thursday on Tuesday! Take a listen and get inspired by this new music!
Already listened to that one? I made you another mixtape.
Goodbye winter layers! It's time to start dressing for spring!
Want to answer a few more questions? Here's another getting to know me, getting to know you!