Best Books To Read 2023
Last Updated on June 28, 2023
Looking for the best books to read in 2023? A good beach read. Something for the flight home. Or maybe you just tested positive for Covid like me and are quarantined to your room (literally everyone I know has it right now). Since I'm bored outta my mind, I figured I'd share my favorite must-read books with you. Before we get into it, if you're looking for the best interior design books, head to that link. I've got a killer list over there. Also, check out the list of books in the old HOH book club. Speaking of, should we bring that back? I kinda miss it.
Best Fiction Books To Read In 2023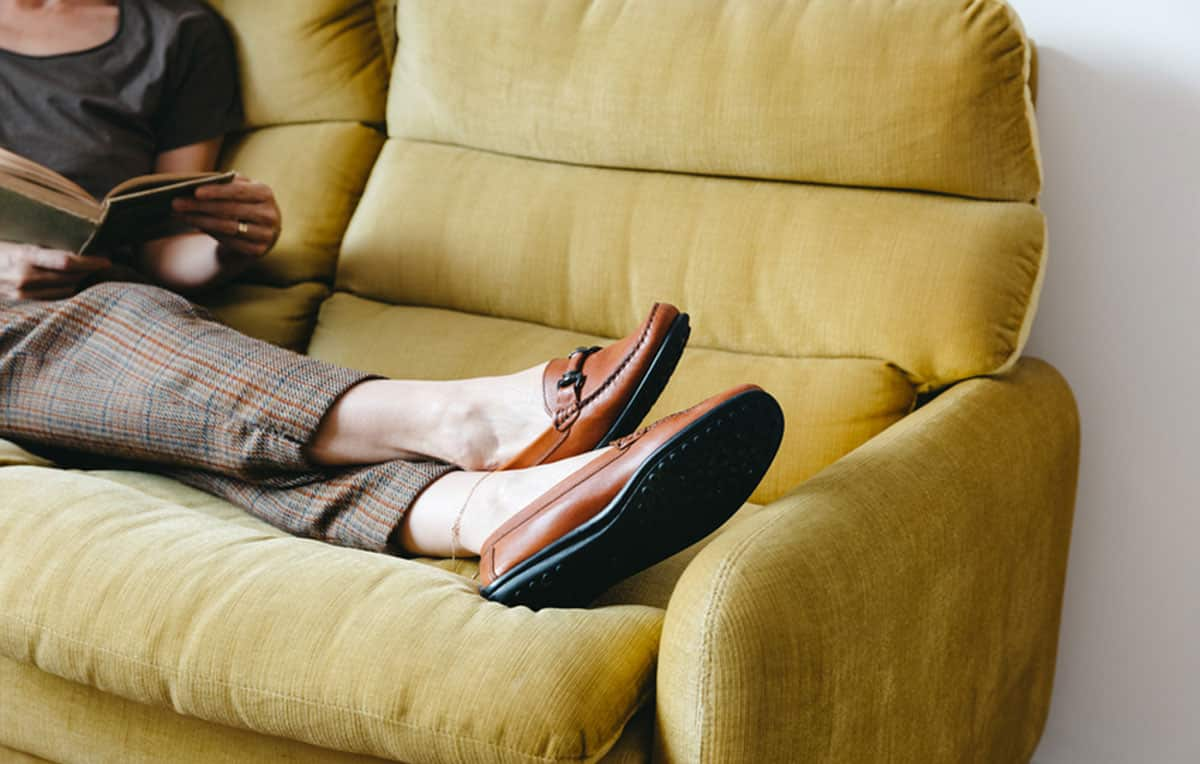 Don't worry; I'm only giving you quick descriptions. Pinkie swear no spoilers.
1. The Guest List by Lucy Foley
A wedding celebration turns dark with a bride, a best man, the wedding planner, a bridesmaid, and a body. This must-read book is on Reese's Book Club list and had me guessing until the very end. It also led me to read all of the books written by Lucy Foley. She is a master of her craft and evokes Agatha Christie vibes. In Foley's books, you must pay close attention to all the details because there are clues in seemingly throwaway details. There are 2 additional Lucy Foley books on this list, but this one ranks as my top-best book for 2023 because it was the first one I read by this author. BUY THE BOOK HERE
2. The Seven Husbands Of Evelyn Hugo by Taylor Jenkins Reid
If you're looking for the perfect book to read on vacation, this is it! Taylor Jenkins Reid is also the author of Daisy Jones And The Six (also included on this list), and I love her writing style – it was a nice change after all the true crime books I had been reading. There's only so much suspense and death a gal can handle. An aging Hollywood starlet hires a ghostwriter for a tell-all book about her life. The author she chooses to pen her memoir is an unknown reporter who is shocked to be chosen. This book is heartbreaking and captivating, and I could not put it down. Even though it was published in 2017, it's definitely one of the best books to read in 2023. BUY THE BOOK HERE
RELATED: Check out the round up 18 beautiful coffee table books.
3. The Inheritance Games Trilogy by Jennifer Lynn Barnes
I'm counting down the days until The Final Gambit is released in August, but The Inheritance Games and The Hawthorne Legacy were both impossible to put down. It reminded me a lot of the movie Knives Out – which is also a book – but I have yet to read it. A billionaire dies and leaves almost his entire fortune to a stranger…but it comes with rules. To earn the fortune, she must live in his home, occupied by his family, and play his game full of puzzles, riddles, and codes. Beware, these books are guaranteed to keep you up all night long, reading for hours. BUY THE BOOK HERE
4. A Good Girls Guide To Murder Trilogy by Holly Jackson
I loved the first two books but hated, and I mean, absolutely hated, the third in the series. Skip that one, but read the first 2 in the trilogy. High school student Pip Amobi decides to reexamine the closed case of 17-year-old Andie Bell, who was murdered by her boyfriend Sal Singh – he texted a confession and later killed himself. Andie's body was never found. When Pip starts asking questions, someone begins to send her threatening messages. Lots of twists and turns in books 1 and 2 – but like I said, skip 3. It was overly dramatic, far-fetched, and so many eye rolls and me screaming end this already. BUY THE BOOK HERE
5. Daisy Jones And The Six by Taylor Jenkins Reid
The same author of Evelyn Hugo writes this must-read book about the rise of an iconic 1970s rock band. The storytelling format is told by different band members – more documentary style – to the point that you might almost think this is a real band. It's a tangled love story that reminds me of Fleetwood Mac. I was captivated and entertained from the beginning to the end. BUY THE BOOK HERE
6. The Paris Apartment by Lucy Foley
I legit just finished this book a couple of days ago, and it was pretty fabulous. Lucy Foley knows how to tell a story and again had me guessing until the very end. Set in Paris and full of twists and turns. Some are predictable, and some are incredibly clever. I couldn't put this book down. Definitely deserves to sit in the top 10 best books to read in 2023. If you've read this and The Guest List, don't miss The Hunting Party. BUY THE BOOK HERE
7. Last Girl Ghosted by Lisa Unger
If you are online dating, don't read this book; on second thought, do read this, so you're always on guard. Wren meets him on a dating app and just when she lets her guard down, he stands her up…ghosts her. Ya, we've either all been there or had a friend who's been there. After a private investigator shows up on her doorstep, she learns there are other women he's ghosted. She also learns this man might be responsible for the disappearance of 3 women. So begins the chase of his digital trail, and that's when things get exciting. BUY THE BOOK HERE.
The same author also wrote Confessions On The 7:45, which was another banger.
8. The Family Upstairs by Lisa Jewell
Do you remember the book Flowers In The Attic? Well, this book kicks the creep factor up a notch or two, and it will keep you on your toes. Lots of twists and turns – and yes, some are horrific – you've been warned. A married couple and a stranger are found dead in a mansion, but where are the children? You've got to read to find out. BUY THE BOOK HERE
9. Verity by Colleen Hoover
This book kept me on the edge of my seat until the very end. I literally walked around the house reading it because I could not put it down. There are so many twists and turns in this must-read book. Verity is a famous writer now unconscious and bedridden after a horrific car accident. Lowen is a struggling writer hired to ghostwrite Verity's final book and is invited to stay at Verity's home with her husband. But is she really an invalid? BUY THE BOOK HERE
If you've read all of the above books, I'll leave you with one last gem, but I'm only 100 pages in, so I cannot say for sure if it's one of the best books to read in 2023, but check out One Of Us Is Lying. I'll be turning pages while confined to my room today – so far, it's a good read. Next up on my list is Tracy Flick Can't Win by Tom Perrotta. This is the follow-up to Election, which was adapted into one of my all-time favorite movies starring Reese Witherspoon and Matthew Broderick. If you haven't seen it, I highly suggested grabbing some popcorn and watching it this evening.
RELATED: Be sure to check out the round up of my top 7 new home decor book releases of 2023.
Share This List Of Best Books To Read in 2023 On Social Media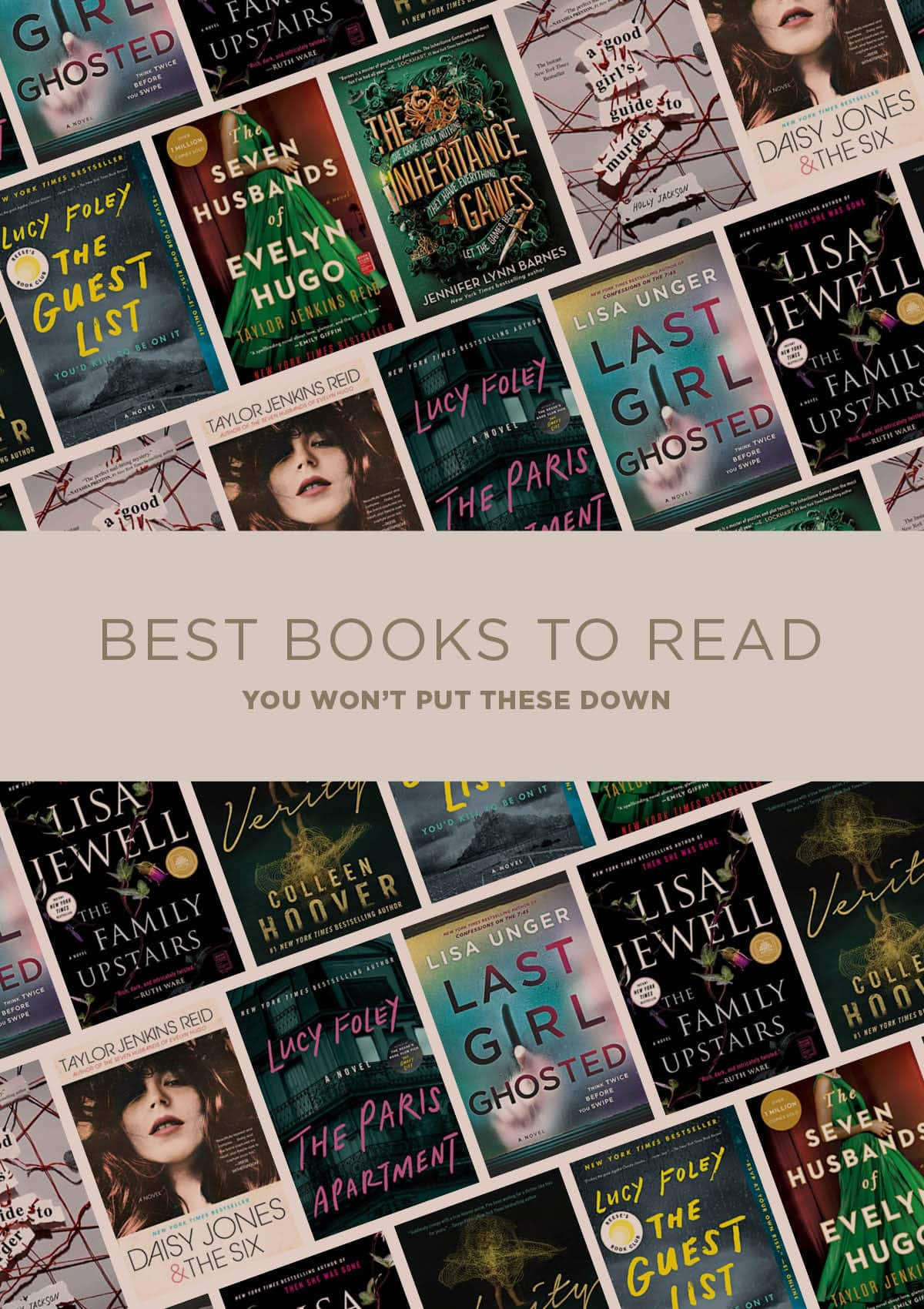 Discover More Book Reviews On The Blog
Wild By Cheryl Strayed – read the review and what I loved and didn't love about this book.
Yes Please By Amy Poehler – I didn't love it, but I also didn't hate it. Let's discuss why.
The Girl On The Train – As a former train commuter, I totally related to the main character – minus all the stalking and murdery stuff.
All The Light We Cannot See – god, I hated this book, and the only reason I forced myself to finish it was for the sake of the HOH book club. Don't take my word for it, some people say it changed their life.


Discover Eclectic Home Decor Ideas and Interior Design Tips
Do you have a rug that is too small or too big? Not sure? Here's how to choose the best size rug for a living room.
Rounding up the best interior design books – if you're looking for gift idea inspiration for a home decor obsessed loved one, this post is for you!
Love the Primrose mirror but hate the price tag? I got you! Here's a full round-up of affordable Anthropologie mirror dupes.
Love plants as decor but have a black thumb? No worries! I have a rounds ups of fake olive trees, my favorite faux fiddle leaf fig trees, and a huge round-up of faux plants that look real.
If you love wallpaper, but have a fear of commitment, check out this round-up of best peel and stick wallpaper – it even includes a couple of wall murals.
Looking to level up your light fixtures? check out this round-up of boob lighting alternatives.
Cozy up your windows with these affordable velvet curtains – oh, and they're all available online.
Thinking about joining a country club? Before doing so, read my review of the Biltmore Country Club. You may rethink that decision.