House of Hipsters Book Club
Last Updated on December 8, 2022
Happy Thanksgiving Eve Day you guys! Are you all ready to eat like crazy tomorrow or are you still in the hustle and bustle of it all? I'm a little bit of both. In a few of my previous posts, I've hinted at starting a book club. Now, I'm the world's slowest reader which is why in the past I've never joined a book club. I felt pressured to meet and chat and talk about the book. The book I maybe started, read 7 chapters, and got too busy to finish. Work got in the way. Kids got in the way. Life got in the way. I wanted to join a book club with no obligation. Just a place where if I wanted to check in, I could. So that is what I've created here.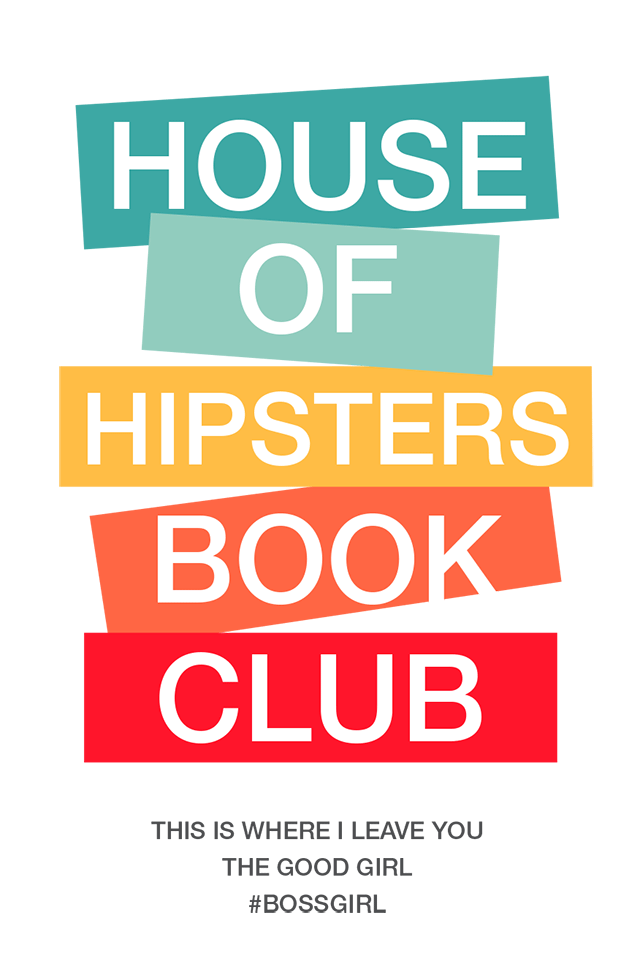 Maybe you're a super-fast reader like The Boy. Maybe you're just looking for something new to read. Maybe you're a really slow reader like me and always wanted to join a book club but just felt a bit awkward committing to one knowing you'd be a complete and utter failure. Well, you've found the right spot!
I'm going to suggest 3 books. You can choose to read all 3 or maybe just 1. I'll try to create a book club post once a month, and we can discuss it in the comment sections. Maybe with a monthly check-in post. What do you think?
Now, I've just recently finished This Is Where I Leave You by Jonathan Tropper. I thought it was hilarious, but it's definitely not something for all. It has a few risqué bits and pages. If you're okay with that, then read it! It's about death and life, marriage and divorce, and has great character development and emotion.
I just cracked open The Good Girl by Mary Kubica. You know when you just stumble across a book and totally get into it? Well, this is it for me. It's actually a recommendation from Brenda of Cozy Little Home. This story is told by 4 different people from 4 different perspectives. Kinda like how The Poisonwood Bible was written (if you have not read this book, please do, it's A-MAZING!). It's a little confusing at first with the 4 storytellers, but you get used to it. And the storyline kinda reminding me of Gone Girl. It's set in Chicago, so for me, that is cool. I recognize a lot of the places although I get confused when they say, "they met on Wabash and Wacker by the river" hmmm, well, you're about 12 city blocks from the river. Not quite, thanks for trying. I'll get past that though. Minor details…it's just slightly annoying. The Good Wife does this as well. Hey, Good Wife producers, please shoot in Chicago. Anyhoo.
Next on my list of reads is #GIRLBOSS. I've wanted to read this for quite some time. The true story of Sophia Amoruso who started selling vintage clothing on eBay and is now the founder, CEO, and Creative Director of Nasty Gal. It proves being successful isn't about how popular you were in high school or where you went to college. Rather, success is about trusting your instincts and following your gut. Knowing which rules to break. She writes, "I have three pieces of advice I want you to remember: Don't ever grow up. Don't become a bore. Don't let The Man get to you. OK? Cool. Then let's do this." I'm chomping at this bit to crack this one open.
So what do you guys think? Does one of these books interest you? Does a no-pressure, no-obligation book club interest you? If so, go to your local library or download one of these bad boys to you your Kindle and let's get into it okay? You can either comment here over the next month (so bookmark this page) or wait until our monthly check-in. I'll keep checking the comments here.
HOH Book Club Reviews
Book Club — Wild By Cheryl Strayed