#GIRLBOSS
#GIRLBOSS: WOW! All I can say is this chick is M.O.T.I.V.A.T.I.N.G!!!!! I picked it up and can't put it down. If I didn't have children, I know this slow reader could probably plow through it in one day. For those of you who haven't read it yet, Sophia Amoruso is the founder and CEO of NastyGal.com. In eight years, she went from a small vintage store on eBay to a $100 million dollar company with over 350 employees. Seriously, THAT is insane! Have you guys started this one? Did you feel challenged? Motivated? Can you relate to her? Was there anything that you learned?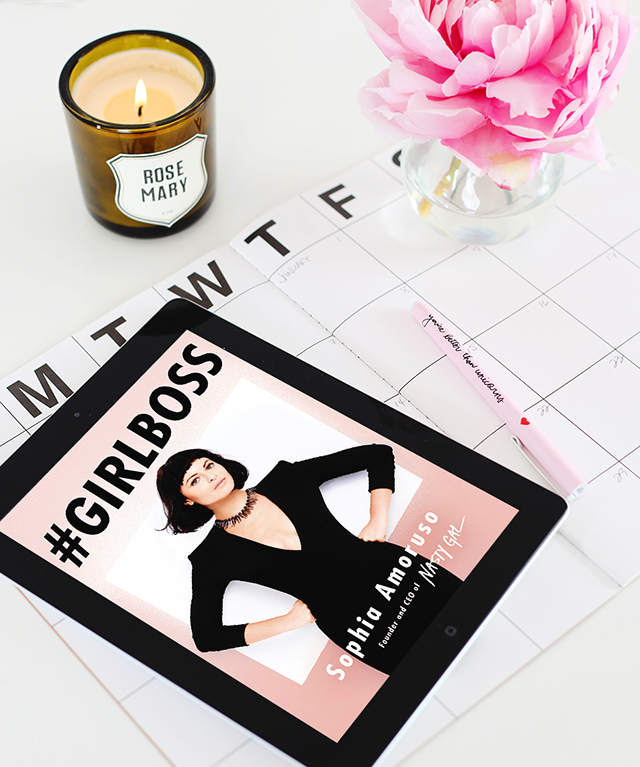 Let's Discuss #GIRLBOSS In The Comments
Since I've just started, I can't speak to all of these questions, but I definitely feel empowered. I feel motivated to continue on with House Of Hipsters and only make it better this year. I love how she says, if you believe in yourself and you believe what you are doing has worth, you will succeed.
What's Next In Book Club?
So how are you guys doing? Did everyone pick a book? Have you read all 3? Have you read a paragraph? Hee, hee. I won't judge. I'm the slowest reader on the planet and besides, this is a no obligations book club. No pressure, come and go as you please. I pulled 3 titles for this first intro to book club. Mainly to gain some insight into your interests and gauge the tempo. I don't want anyone to be waiting impatiently nor do I want anyone feeling left behind. From here on out though, I'll only be suggesting one book at a time. But let's discuss the books on the menu, shall we?
This Is Where I Leave You
I loved This Is Where I Leave You. I found it hilarious and often heartbreaking. It's funny how during a period of mourning so many unexpected epiphanies can happen. There were so many times that I just laughed out loud while reading this book. There were a few characters I could identify with. Sometimes Judd, sometimes Wendy, sometimes Phillip. Probably not Wade though. Could you identify with anyone? In the end, I wanted more. Which is I guess might be significant to the book's title. What did you think about this one? Did you enjoy the dark comedy?
The Good Girl
I just finished reading The Good Girl. I don't know if I'd call it a high-intensity thriller, but it was definitely a page-turner. There was suspense, and I found myself comparing it to Gone Girl. Almost nothing turned out as I expected. Mia Dennett was portrayed in many different lights. Maybe that is because the story is told from 4 different perspectives, none of them being her own…until the end. I keep asking myself if she was any or all of these personas or was she just as horrible of a person as her father. What do you guys think? Did anyone truly know the real Mia Dennett? Do you think she really had amnesia? In the end, I felt horrible for Colin. I think he was the true victim in the story. Do you feel the same?
And for now, this is where I leave you. I'm going to take a short vacation from the blog (besides a fun New Year's drink recipe and yes, it contains champagne!), but I will be checking your sweet comments for book club. I'd love to hear what you guys thought of the books in the comments section below.
Read More Book Reviews