All The Light We Cannot See Book Review
Last Updated on December 8, 2022
House Of Hipsters' book club has been reading All The Light We Cannot See this month. I hope no one hates me after reading this post. I can't say I loved this book, but I didn't hate it either. It was for sure not one of my favorites. If it weren't for the book club, I would have put it back on the shelf; however, I felt obligated to read it. It was a beast of a book for me. The flowery, embellished written words combo'd with its jumping around in time. Oy. To be honest, the book made me feel dumb because I was mainly confused. I was frustrated and felt I needed a dictionary. It was sentences like, "Mazes in nodules on murex shells and in the textures of sycamore bark and inside the hollow bones of eagles." What does that even mean?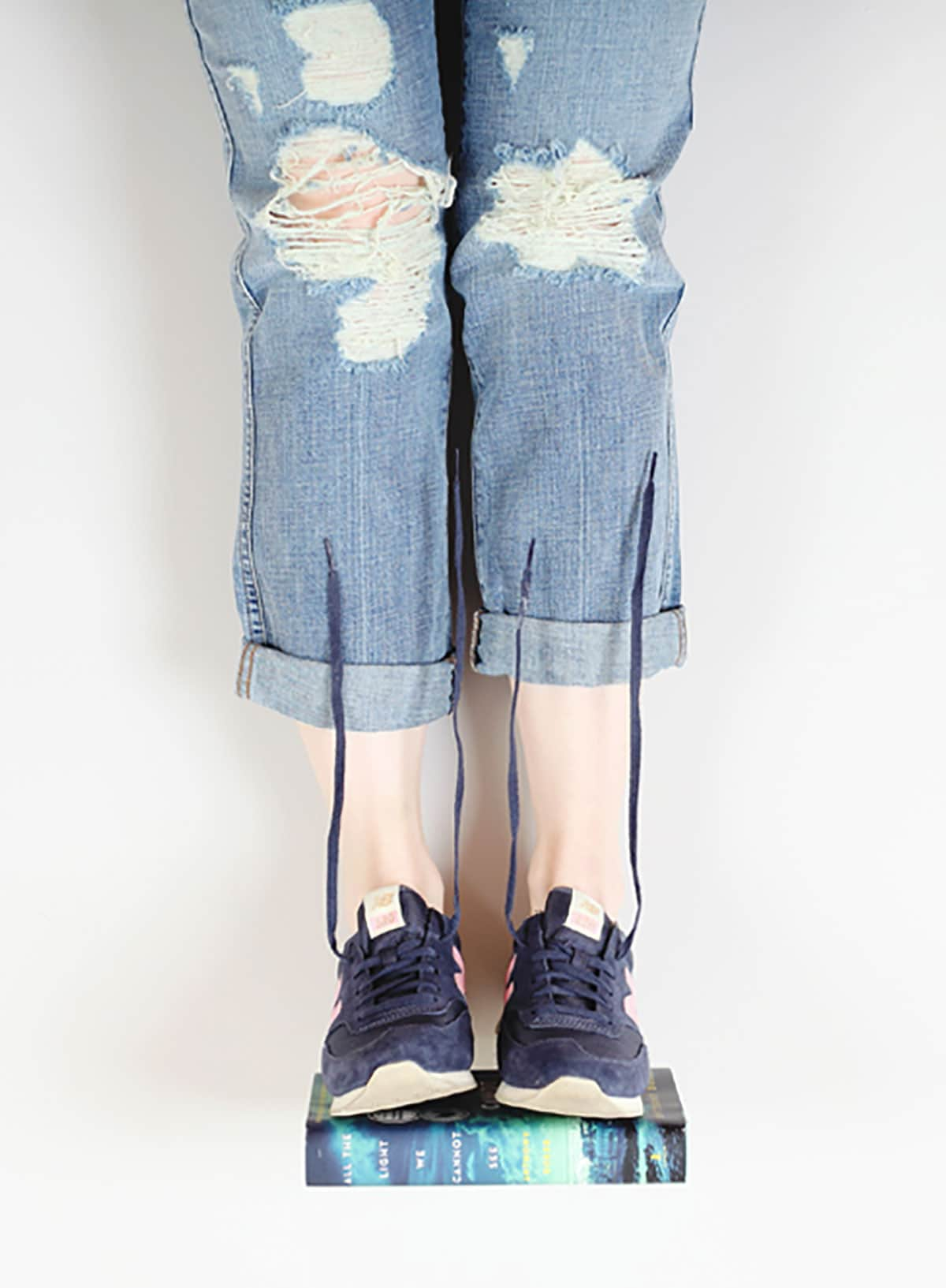 All The Light We Cannot See Book Review
I feel awful for writing this because there are so many people who told me this book was, "amazing", "life-changing", "best book ever", "couldn't put it down". Was that you? I wanted to get to that point so badly. I wanted to reach the pinnacle. I felt I was climbing a mountain but was exhausted. It wasn't until page 406 when I finally started to kinda sorta enjoy this book. Dedication folks, pure dedication. The ending was somewhat worth the painful 405 pages that came before. I had no emotional connection with any character, and reading this book was a nightly chore for me, but I felt obligated to trudge on.
At times I felt I was almost there…I'd get excited thinking here we go, it's going to get a bit more interesting. Only to turn the page feeling defeated and depressed. Maybe I'm shallow or trite. Maybe if it were to have been written in chronological order, would that have changed my opinion? The last few books have time-traveled around without issue. Were the time changes too abrupt? I don't know. Did you have the same problems?
There was one line that repeated itself. "Open your eyes and see what you can with them before they close forever." Life is short. Death is something I think about and carry with me on a daily basis. Ever since my sister died, I've tried to enjoy my life to its fullest. However, when you get too close to death, you can fear it…and fear life. The littlest tasks. Etienne lived his life this way. In fear. I do as well…anxiety…she's a bitch. I need control of my environment to enjoy life just like Etienne in his little room. But death and dangers can still sneak up on you no matter how careful you are. Seize the day. Maybe that is what Madame Manec meant when she spoke about the boiling frog analogy.
So I want to hear from you. What did you think? Am I shallow? Do I need to stick with books like Twilight and 50 Shades? Most importantly, what do you want to read next? There are a few on my list: No Time For Goodbye, The Kitchen House, Heft: A Novel, and Wild (I want to see the movie, but not until I read the book). Do any of these sound like a good read to you? I can't wait to read your comments below.
Read More Book Recommendations
If you're looking for the best interior design books or looking to give a decorating book as a gift for the holidays. Don't miss that roundup, and be sure to book mark that post because I'm always updating it with my favorites.
If you're looking for the best book to read from booktok, you've hit the jackpot. I've shared a list of my top books that you must read and are perfect for your next vacation.
#GIRLBOSS is one of those books that if you're an entrepreneur you'll be so motivated to work you'll explode if you don't Definitely on my Top 10 list of favorite books to read.
Sharing 7 Things About Me that maybe you didn't know.