Time Traveling Back To Prague
Last Updated on May 23, 2023
Every once in a while, I have a day where I enjoy retracing my steps…time traveling a bit. Lately, I've been thinking back to our honeymoon. Since my husband's family could not fly to the States for the wedding, we traveled to them for the honeymoon. Most of our time was spent in a quiet farm town in Germany with Oma and Opa, but we fit in a couple of road trips to visit aunts, uncles, and cousins in Trier and Koln. We even managed to get away alone to visit the Czech Republic. Prague stole my heart…a fascinating city, although I suggest public transportation. However, the 20-year-old German map from Oma's house might have been the reason for my deciphering difficulties, mainly because I don't speak a lick of German or Czech.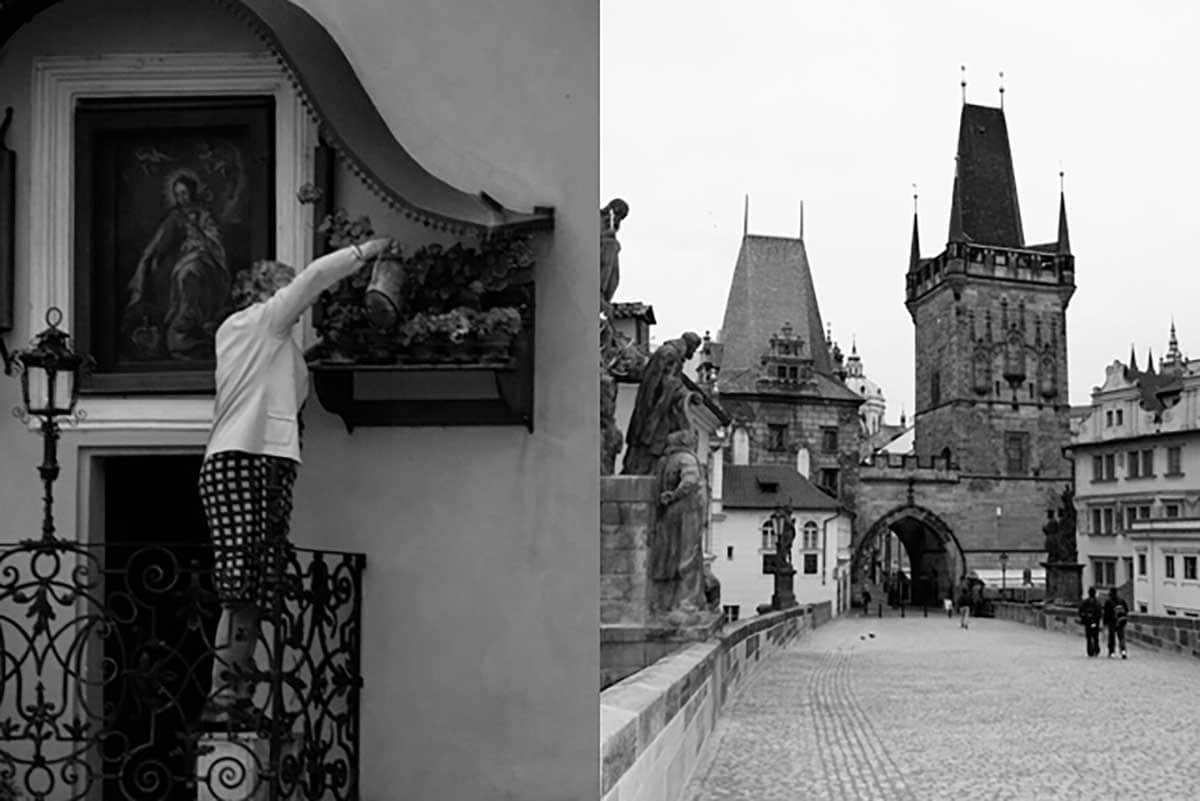 Finally, after what seemed to be forever (and accidentally driving through a tram station where an old man shook his umbrella angrily at us), we arrived at our hotel, located just yards away from the foot of the stunning Charles Bridge. Each afternoon, painters and street performers fight for space with throngs of tourists. Our last morning, we woke up before dawn to catch these shots.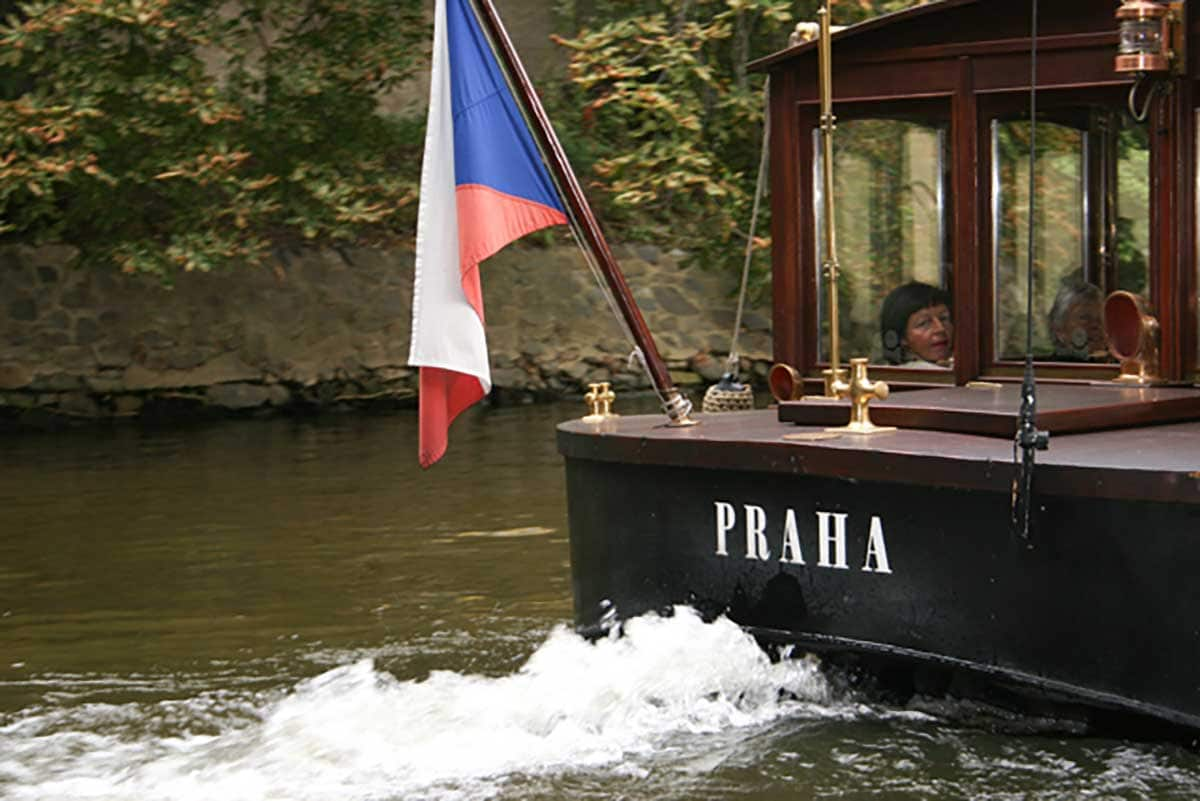 After our boat trip along the river, we booked a reservation for 2 at Kampa Park. We chose a candlelit table on the cobblestoned terrace draped in fairy lights along the river. The lights of Charles Bridge twinkled on the water. Being a foodie, I have dined at quite a few upscale restaurants. I'm unsure if it was the amazing wine or the insane view, but this has gone down as the best meal of my life thus far.


Photo via Kampa Park Restaurant
After dark, there was a chill in the air, so I cozied up with the cashmere blanket that was draped over the back of my chair. The Boy and I topped the evening off with a delicious cappuccino.


Photo via Blue Light Bar Prague
Every evening, the Blue Light Bar and an old English pub (J.J. Murphy's) became our 2 haunts of choice, and after many a Staropramen, we'd slowly make our way back to our bed and breakfast, only to start another adventure, the following day.

Little did I realize this would be one of the last chances The Boy and I would have to slip away together before children. Although this European getaway was not the typical Hawaiian honeymoon, I wouldn't trade it for the world. It was an amazing adventure that I will revisit in my mind again and again. Until we meet again Prague.
Discover More On House Of Hipsters
Woah! Walmart home decor Is lit! Here are my favorites.
I teamed up with Lamps Plus to share how I layer lighting in my home, including the best bedroom ceiling lights.
A round-up of beautiful chandeliers for the kitchen for every decor style.
Sharing my favorite affordable home decor finds from Amazon, Walmart, and Target.
I've just shared one of the best beginner Cricut projects! Come make this kitchen towel with me.