Beautiful Distractions No. 2
Last Updated on September 19, 2023
Nothing like some mid-week distractions to really pass the day away. Am I right? Every morning and evening I'm perusing Pinterest, reading blog posts, scanning new catalog and magazine arrivals, and ooohing and aaahing over pretty things. Sometimes I share them on Snapchat (like my spa night last Saturday or my blunders in self-tanning), but most of the time, you never get to hear what I'm really loving right now…this very instant. That's what Beautiful Distractions are all about.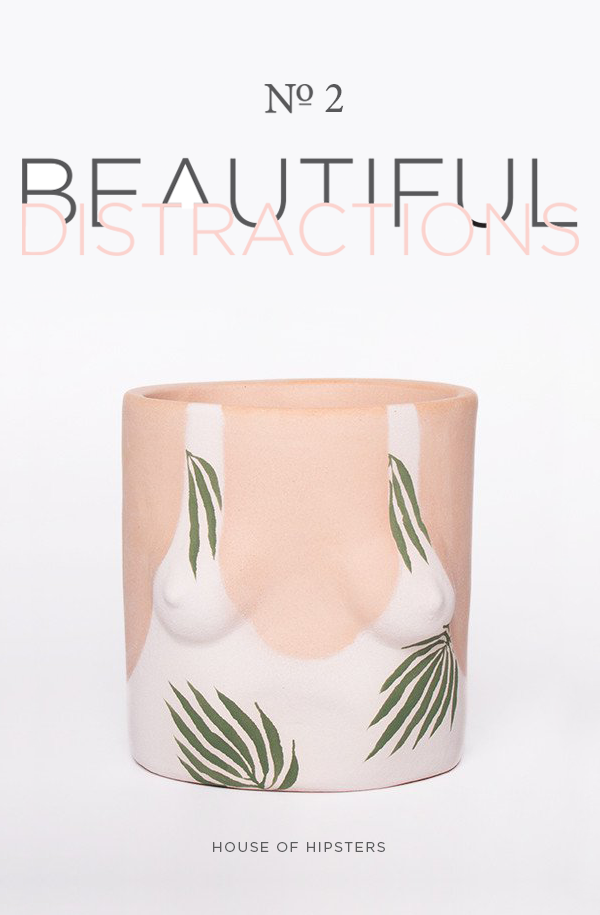 The movie The Edge of Seventeen might squeak its way into my Top 5 favorites which are: Amelie, Rushmore (really anything Wes Anderson touches except Life Aquatic…I soooooo didn't understand that one), Election, Cherish, and Empire Records ("Damn the man, save the Empire!"). If you haven't seen these, I highly suggest you start streaming your Netflix and settle in for a sesh on your favorite sofa. These classics for me were LIFE CHANGING! Oh, and if you actually watch this trailer, earmuff your kids…name that flick.
Time is running out, so be sure to drop a comment over on this post to vote on your favorite living room mood board design if you haven't already. I'm making over the living room in the new house and letting YOU choose which design I move forward with. Right now Neutral Glam seems to be in the lead, but you can always change that. Quite honestly, I think I'm nuts for signing up for this and totally losing control.
Talking about the book Yes Please by Amy Poehler over in the bookc club. Here's my real thoughts.
Who doesn't want a banana leaf pillow. They are oh so Dorothy Draper, but most of the time, they can cost $100 or more. Eh-hem, I found 'em for $29 right here y'all! Don't ever say I don't share my secrets with you. I'm also digging this little white and navy number (sold out) with hot pink piping on the edge.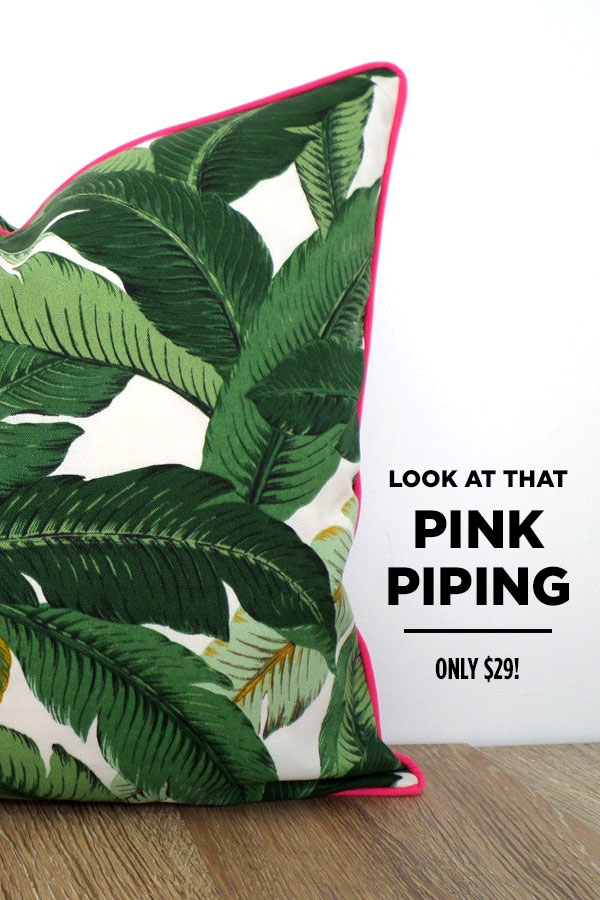 I bought a new candle that I'm burning practically 24/7. Scratch and sniff tablets would be beneficial right now, but trust me, if you love perfume-y Anthro type candles, you'll love the scent.
A recent discovery — The Urban Cowboy Bed & Breakfast. A place where you arrive as strangers and leave as friends. John Travolta bonding is not included, but they've got vintage on lock. This might replace actually Camp Wandawega.


Obsessed with this basket! (SOLD OUT) It would be a lie if I told you I didn't just see the UPS man, and I'm dying to open the box, and it's quite possible I'm presently jumping up and down, clapping like a kid…now THAT was a run-on sentence.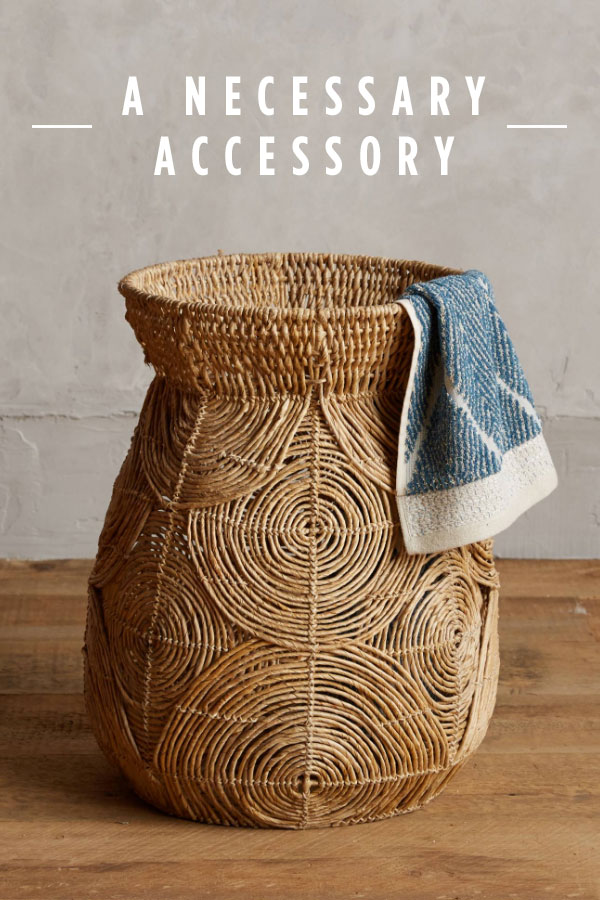 More Affordable Home Decor And Budget-Friendly Ideas
My best Thrift Store Shopping Tips for newbies and pros!
Here is the final reveal of the budget kitchen makeover that I created with Cambria!
If you're headed into a home renovation, you definitely need my Free Budget Checklist Download
I've rounded up my favorite Amazon home decor deals and Smart Gadget Must-Haves.
If you're looking for Home Decor On A Budget, shop these Affordable Decorating Ideas
Looking for modern decor that won't break the bank? Check out this round-up of Home Decor Under $100
Love the Primrose mirror but hate the price tag? I got you! Here's a full round-up of affordable Anthropologie mirror dupes.
Check out this affordable summer table decor – you won't believe where I got it!
Shop these Amazon finds for Prime Day deals you must have.
Have you seen those artificial flower arrangements in resin – you know, the clear vase that looks like water, but it's not? This easy tutorial teaches you exactly how to make your own for a fraction of the price.
If you're looking for organizing tips, check out this round-up of the best storage bins and Organization Ideas and then be sure to hop over and download this declutter your home checklist.
If you wanna know how to make your home look expensive but decorate on a budget, check out both of those posts! There's some seriously good advice in both.