The New Old House
Last Updated on June 28, 2023
When you buy a new old house there are so many issues that can pop up. Ours is not old, old…like Victorian old. I mean, let's face it. The Boy would never let me buy a structure with leaded windows, a wood-burning furnace, turret, spiral staircase, or parlor room. In fact, when I suggested we look at one, he laughed and exclaimed, "Do you know just how many electrical issues are in a home like that Kyla?!?!" It was a hard no.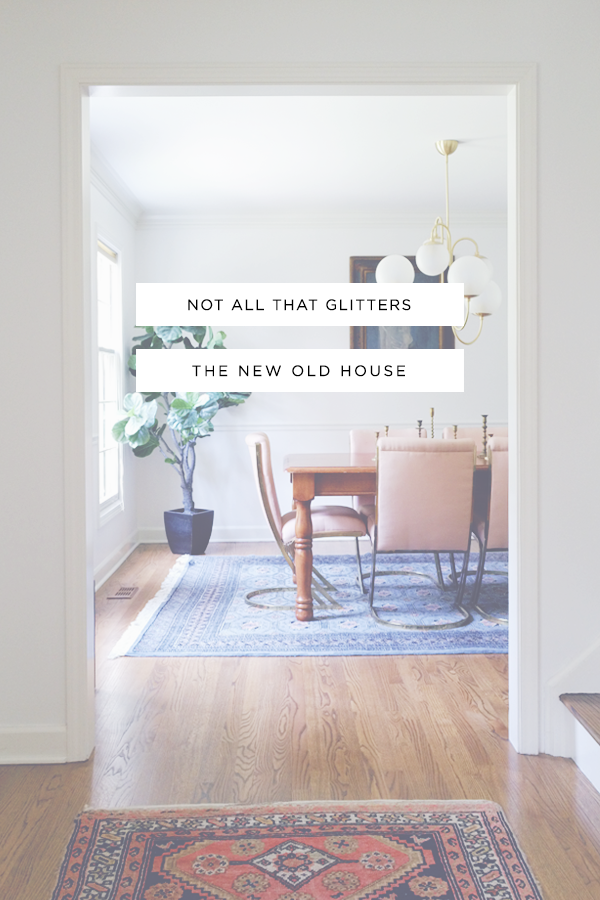 The home we just sold was new construction. You know, one of those homes that sit in a subdivision surrounded by others that look completely identical but might be a slightly bigger and better model. Most would call it cookie cutter or maybe a mini McMansion. A space with the same countertops, cabinets, sinks, tubs, flooring, and layout as Mr. & Mrs. Jones; although you might have a variation with your front door and interior paint.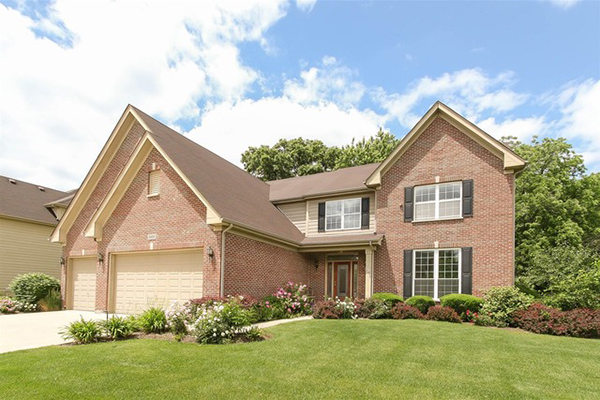 To top it all off, you're monitored by an HOA which comes with a monthly fee. Where my payment went, I'm not exactly sure…except, I do know the lightbulbs illuminating the subdivision sign were replaced twice a year. Sorry, I sound kinda complainy and bitter…don't get me wrong, I loved my old house, there was nothing wrong with it. But when looking for a new place, we wanted something with a bit more character. A bit more freedom. A home where I didn't have to write a letter requesting permission to paint my shutters black. HOAs be gone.
After a 6 month search, we wound up with a home that was built in 1986 in a neighborhood that has a very weekend lake resortesque atmosphere. People wave hello in the morning while stepping out to grab their paper and take slow walks in the afternoon. When I think back to 1986, I think winged out AquaNet hair, Wham!, and Knight Rider. I was a child of the 80s, and since my brain thinks I'm still a 20 something, I didn't think a house was built like 10 years ago, wait no…20…wait 30…really!?! How can that be? 1986 was 3-0 years ago! Crap, this new old house is going to have some issues.
We bought the house back in late March but didn't move in until the beginning of summer. A slow and excruciating wait when all you want to do is decorate built-ins. We thought since the previous owners built the house, and to top it off they were in the commercial real estate business, that this 30-year-old home would be in tip top shape. Wrongola. LOL…don't ever think that. Not that it was in bad shape, but they were empty-nesters in a house that was way too big for two people to maintain.
Right off the bat, we knew that the air conditioner had to be replaced. It was original to the house and takes about 19 tries to finally kick in…it's like the little engine that could. On moving day it actually broke down, but we band-aided it back together, and it hasn't given up since. Thankful as I am about that, I about fell over when we received our first electrical bill. OOF! It was hefty. I now completely understand the need for energy star.
A bit of advice…if you ever buy a new old house, run things like the first dishwasher cycle while you are at the house. Unbeknownst to us, ours leaked, and thank goodness we caught it immediately. No damage was caused and a new dishwasher was delivered a few days later.
The front door refuses to close unless you sing it a lullaby, give it a hug and curse it out. The entire thing needs to be replaced.
When facing the side entrance from the garage, I can see a 1″ gap at the bottom of the door to the house. I call it the welcoming committee for ants, mice, spiders, and other creepy crawlies looking for a place to stay.
The bathrooms. Let's just say all the bathrooms but the master bath are gross. Like old gross yucky mildew cracked tile, dirty grout, and toilets with seashell covers. The previous owners must have been very attached to the mirrors because unless it was a medicine cabinet, THEY TOOK THEM. However, they did leave me the 1980 sconces. My bathrooms are officially a hot mess. I call them frat house bathrooms and never include them on a home tour.
The sliding glass door leaks when there are torrential downpours…which as luck would have it have been plentiful this summer. The sliders must be replaced along with the window in the basement below it, the wet insulation, and some wood.
The basement mechanical room is where the fun really happens. We need a backup battery for the sump pump, a larger water heater (We are thinking tankless water heater), a new furnace, and a larger well tank. Srsly, how exciting does that sound?!?!?  I know y'all are extremely jealous that one day I'm going to have a big, bad ass well tank. Just think of that blog post read…captivating!
The exterior. The house itself needs to be repainted. Windows replaced (also, over half need screens…not new screens, just screens in general). The deck will eventually need to be replaced. The pavers to the front door raised 7″. The uneven pavers to the backyard were replaced. 9 large tree stumps need to be removed. Tons of landscape maintenance…including beds that have been overrun with buckthorn and the random mulch pile in the front yard. Oh, and I can't forget, all the outdoor lighting needs to be fixed and or replaced.
Under the deck is an old basketball hoop with the cement still at the base. It weighs like 100+ lbs. Keeping it company is about 27 old broken terra cotta pots. The entire area is covered in weeds galore.
The basement. It stunk to high heaven. I know, I know, basements always have a funk odor, but this was the scent of stench with a hint of vomit. Before the official move-in date, we had the carpet professionally cleaned thinking that would help. Wrong again. It, in fact, I do believe it enhanced the frat house stink. A couple of weeks ago, we were informed our home was the party house for the local high school kids back in the day (former owners had 3 boys). Well, that explained a lot. The Boy and I both agreed the basement carpet eventually had to be replaced. Nothing fancy, just something inexpensive for the time being.
As you can imagine, we have been a bit overwhelmed with all of the fixes that need to be done to the new old house and how much all of this was going to cost. The main priorities on the punch list: replacing the air conditioning unit, the door gap, and the sliding glass door leak…but all that changed dramatically 2 weeks ago.
The Unexpected Basement Renovation
The Boy, bless his heart, does his own laundry (and the kids' laundry), and he likes his whites white, so he soaks his socks and t-shirts before tossing them into the washer. The other day he filled the utility sink in the laundry room like normal, but got distracted and walked away. A half-hour later he walked out of his office and noticed water in the hallway. Panic set in and he runs into the laundry room…yup water everywhere. Immediately he ran downstairs to the finished basement. I was not privy to the situation, but according to him, it sounded like it was raining in our house. Water was pouring in from the laundry room upstairs, through the ceiling, and down the walls of our home.
So, how do you tell your wife you broke the house? You call her while her commuter train is pulling into the station and say, "I'm soooooo sorry. I didn't mean to do it. I really messed up big time. Please don't be mad. It was a total accident. I'm so, so sorry. Please don't hate me." The last time I got a phone call like that was when he totaled his car. So of course I think the house is on fire and promised, "I won't be mad. Are you okay?"

He texted me a photo of buckets catching water…I thought, meh, how back could it really be, right? He called Serv Pro to assess the damage. Throughout the day I received more photos. A gentleman on a ladder ripping the ceiling out. Lighting hanging off metal tubing. The soffit went. The carpet was ripped out. Walls down to the studs. Industrial strength fans everywhere. Humidifiers. Missing furniture. I see a towel over the flat screen. OMG! Are you kidding me!?!?! But, I have to say, I still wasn't mad. I knew how bad The Boy felt. He needed a hug.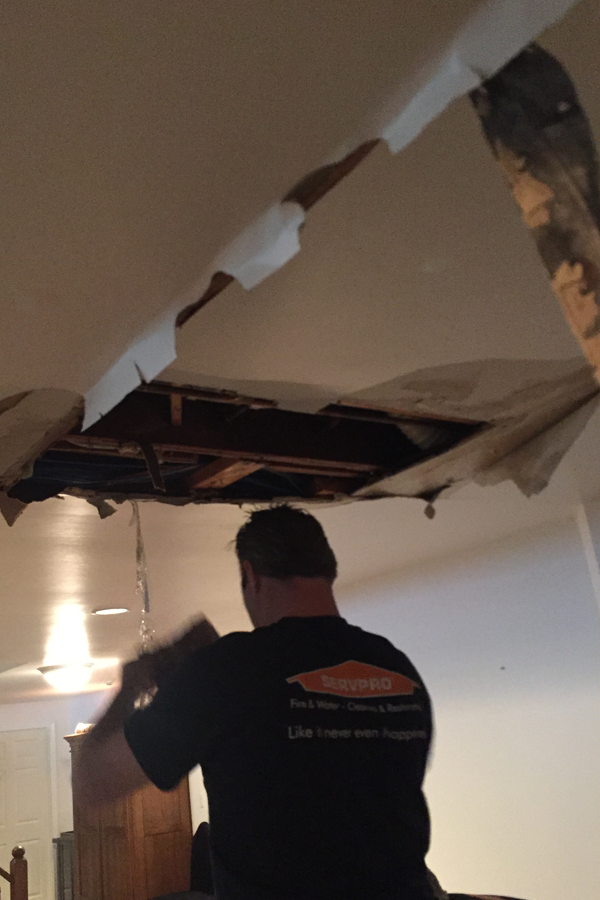 When I finally arrived home that night, my daughter ran to the door very excited to tattle on Daddy. "Mommy! Daddy destroyed the house! Come see it!" I walked down the stairs, and it was bad. Like it was really, really bad. The basement had just moved up to the top of the punch list and I needed some wine.