House Of Hipsters is Moving!!!!!
Last Updated on June 13, 2022
Woah! Dude! Where on Earth have you been? Are you alive? Are you still blogging? WTH? Well, shizzz just got real you guys! House Of Hipsters is moving…like we are packing everything up in boxes and gettin' along little doggies, we're outta here. What am I talking about? Confused? Here are the deets.
Last summer, The Boy sent me a listing for an over-the-top Mid Century Modern home, in our price range, in Barrington, IL. The house was, hmmm…how do I say this? Not good. In fact, I think my exact words were, "This place is MCM overload." Apparently, there was something such as too much MCM. The kiddos were napping so I poked around a bit more. Low and behold, I hit the motherload! The house I knew had to be mine. Open concept, Mid Century Modern, glass panels for rails on the stairs, totally impractical and scream, "money pit". Yup, I had to have it.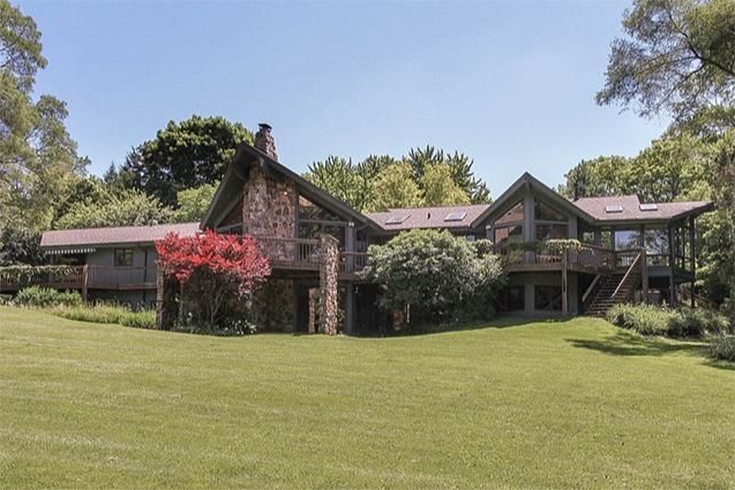 Jaw on the floor? I know right??? There was some reno report on the listing that I could request if I input my email address and phone number. And of course, within minutes the real estate agent was calling me. Our first question was, "What's wrong with the house?" In no way shape or form should a house like this sell at this price.
Turns out, the house was in the hands of a trust and there was no emotional attachment, it just had to be sold. It was originally built by Milton Schwartz, famed MCM architect of The Dunes Hotel in Vegas and many other Chicago buildings. I was intrigued, so we scheduled a showing, and I hoped and prayed this was the house…MY HOUSE!
We walked in, and it literally took my breath away. A ranch with a walkout basement on 2 acres of beautiful land that backed up to a forest preserve. Soaring ceilings, funky angles, bright natural light, MCM heaven! But there was a problem…which seems to be an overall problem with MCM homes..lack of bedroom space. The masters are perfect, but the others are tiny little closets. Whomp. Whomp. This home was advertised as a 4 bedroom when in reality it was a 3 bedroom with a den. That sealed the deal. We needed a master, 2 bedrooms for the 4-foot monsters who run the house, 2 home offices, and 1 good-sized guest room since our visitors tend to stay for 2 plus weeks.
My heart was crushed. We looked at a few more homes, but never really found anything that fit the bill. We decided to stay put, but one afternoon over the holidays I drank afternoon coffee… which makes for a long, sleepless night. I glanced at my iPad and opened the real estate app. There it was. Big enough, top of our price range, but no remodeling. There was an extra bedroom for my home office with a huge walk-in closet for my photography studio and plenty of land to boot. It was traditional, but not a new build. It wasn't a 1950's MCM masterpiece, but rather 1980's vintage…although it was not what I expected, it was perfect. House Of Hipsters was going traditional…I guess the 80's are trending right now.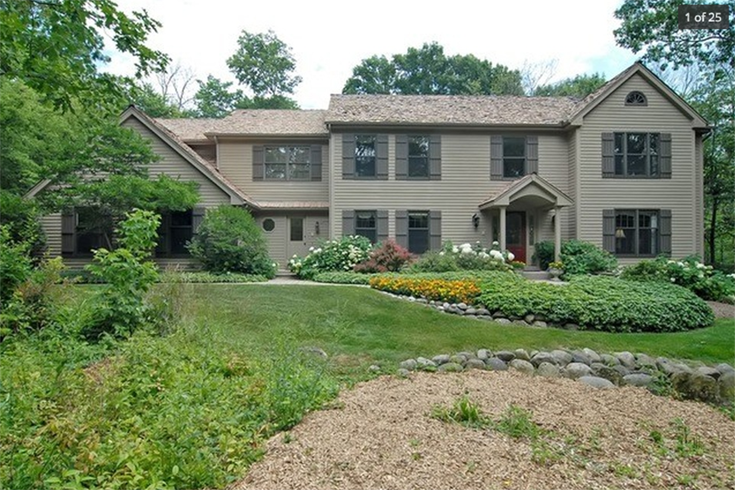 I'm so sorry for the month-long radio silence, but we didn't want to announce the grand plans until everything was squared away. Which hopefully has happened. I promise not to do it again. Pinky swear! We close in a couple of months, and the ONLY thing I've wanted to talk to you about is THIS. Makeover plans for each room to come! I can't wait to share more. I'll also be using the hashtag #HausOfHipsters (since The Boy is German) on Instagram for updates.