DIY Wall Tapestry
Last Updated on June 20, 2023
Hi you guys! Happy Monday! Hope you all had one heck of an awesome weekend. I'm just popping in really quick to let you know that I'm visiting Live Laugh Rowe today, sharing my DIY Yarn Tapestry. While shopping around Bucktown the other week, I popped into a store and found the most beautiful wall hanging made of yarn. It was way out of my budget, but after studying it quite a bit, I decided to try my hand at it.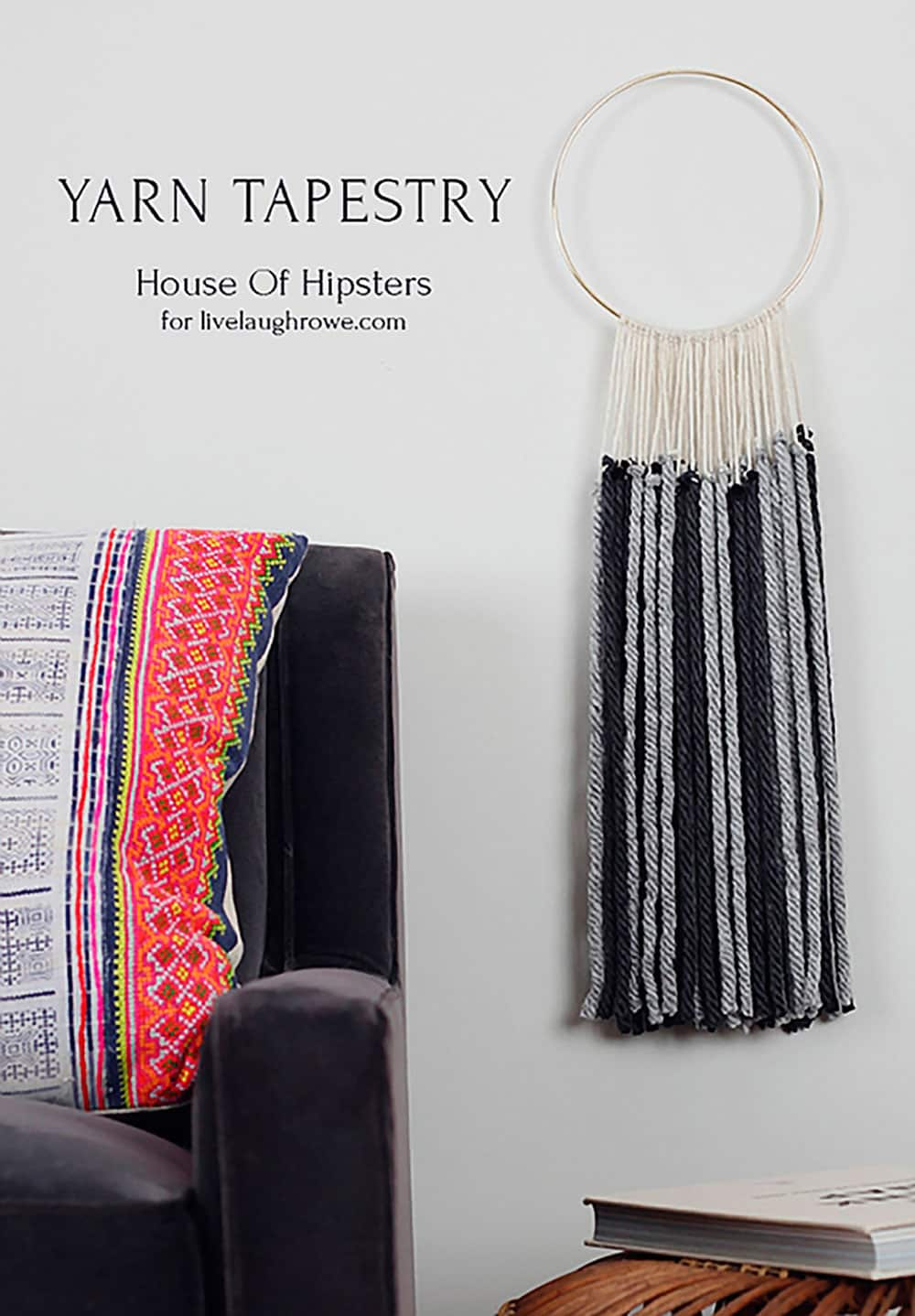 This wall hanging was so easy to do that it's ridiculous! I had an extra brass hoop from my DIY dreamcatcher, so I ran over to my local JoAnn store yarn for wall hanging and tapestry for some chunky yarn and tied a few knots. I opted for neutral colors, but really any pretty color palette will do. Shades of blush, coral, and navy, or maybe an ombré of blues or pinks. Endless possibilities. Make it unique and your own.
If you like this DIY, be sure to check my others like these last-minute holiday gift idea with Cricut or this fake flowers in resin DIY. But first, be sure to stop on over to Live Laugh Rowe to see how I made this DIY Yarn Tapestry.


Find More Interior Design Inspiration and Weekend Projects
Learn how to install a ceiling medallion and level up your room decor.
DIY these nail polish dipped mugs with awesome marbling effect. They make the perfect gift!
Learn how to make a pom pom bow with this super easy gift bow making tutorial.
If you're looking for beginner Cricut projects, try this modern kitchen towel with free design download.
If your favorite candle has a beautiful scent but an ugly label, learn how to make labels for candles and download the free printables.
The only tutorial you need for DIY pipe shelves. Learn how to make your own with these easy steps.