Best Zucchini Bread Recipe Ever – A Grandma Pearl Classic
Last Updated on August 14, 2023
It must be that time of year again because my parents keep showing up on my doorstep bearing zucchini by the armload. The neighbor lady brings it to their back door when she harvests extra. We like to make this casserole called Zucchini Italiano which really has no Italian ingredients in it except for tomatoes and possibly some oregano. But it makes for a hearty meal here at House Of Hipsters and resides in the church cookbook with my name beside it. I also make my grandmother's Zucchini Bread recipe. A recipe I've eaten for years and years—a recipe I now make for my children that makes them squeal with glee. Today, I've decided to share it with you.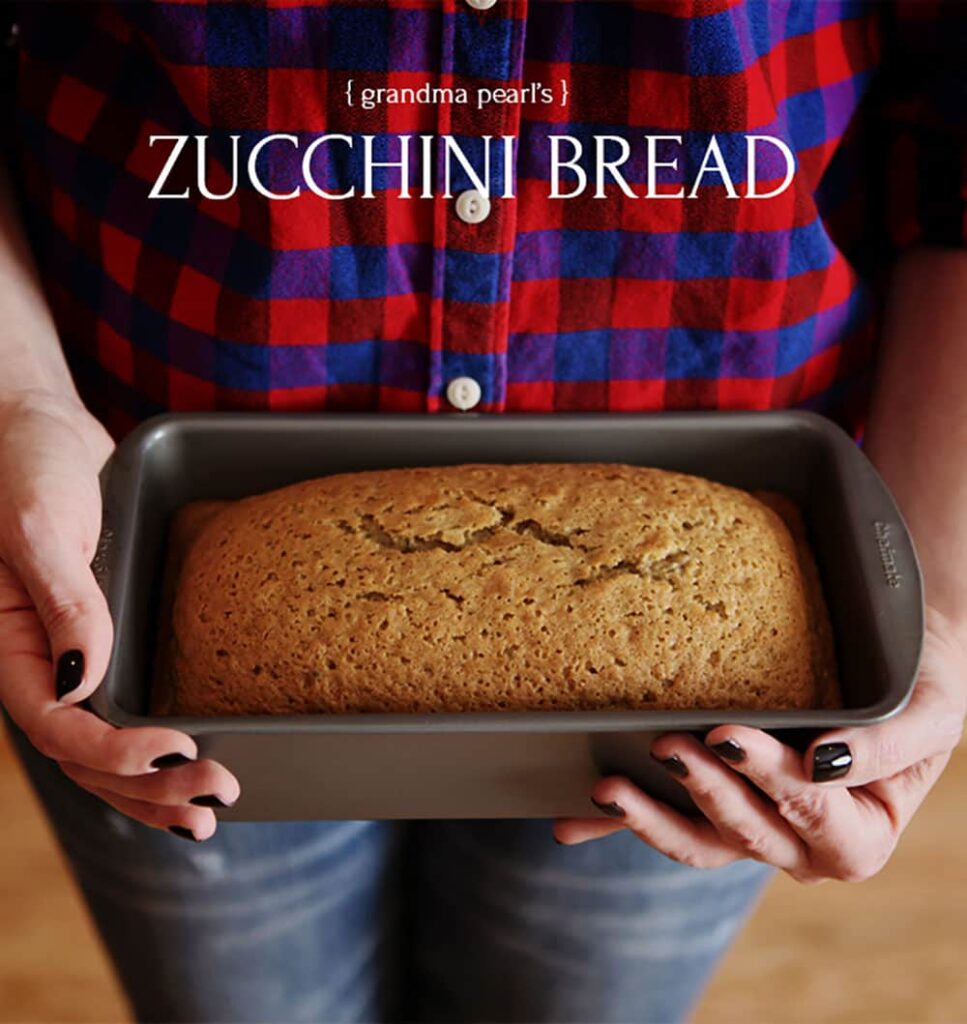 I will always remember Grandma Pearl sitting at her kitchen table peeling some sort of vegetable or fruit. Apples, kolrabi, potatoes, beets, carrots. You get the idea. Paring knife in one hand, peeler in the other. She was an incredible cook. Give her a basket of random ingredients and she'd turn into some yummy casserole. After dinner, you'd get whooped in euchre, hearts, spades or sheep's head…really any game involving cards. You wouldn't stand a chance. She played for money and for blood, and she'd never let you cheat, no matter how sweet and innocent you'd look at her.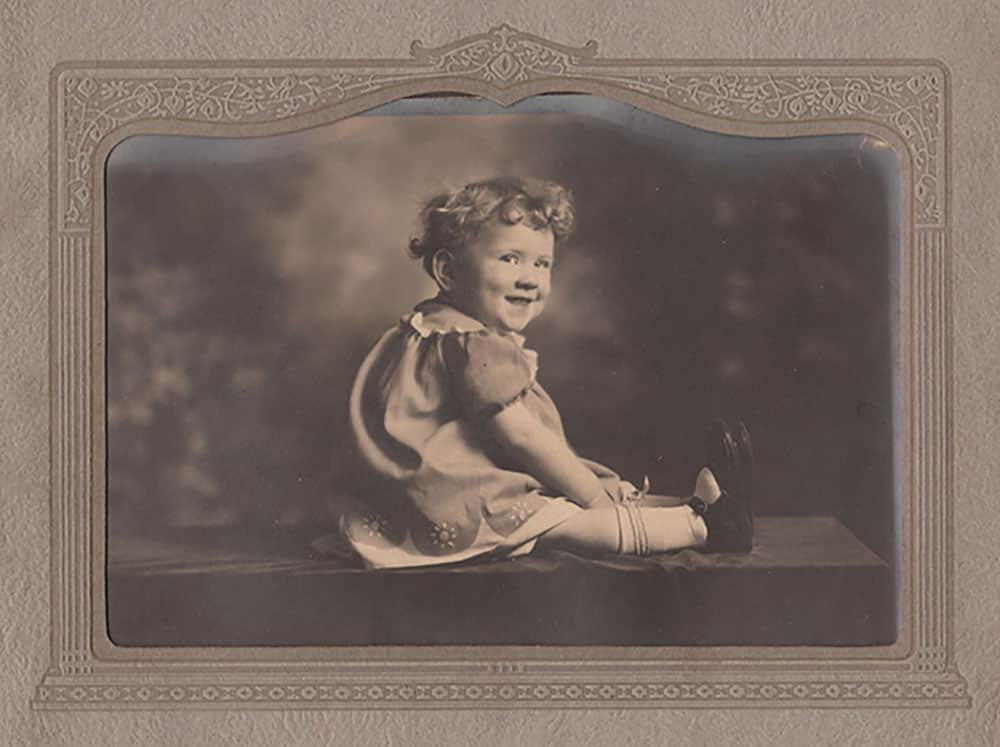 Ingredients For The Best Zucchini Bread Ever
Whenever I bake this recipe, I love the smell in my home. The scent of vanilla and cinnamon hangs in the air. I smile a lot. I hope she's looking down and me…proud I'm keeping her tradition of baking in the family. The dude and Maus like to help pour and mix the ingredients. I hope to pass this tradition on to them one day.
YIELDS 2 -3 LOAVES (depending on pan size)
INGREDIENTS
4 eggs
1 cup vegetable oil
2 cups sugar
3 cups grated zucchini (well drained)
1 tsp vanilla (I always add extra…like a lot extra)
3 cups flour
1 tsp baking soda
2 tsp baking powder
1/2 tsp salt
1-1/2 tsp cinnamon (I add extra here as well)
Optional 1/2 cup walnuts
After pouring the batter into the pans, I like to sprinkle a bit of sugar and cinnamon on the top before popping them into the oven.
DIRECTIONS
Mix all ingredients in a bowl and beat.
Pour in pans and sprinkle with sugar and cinnamon. (I always forget to do this…don't, it's the tastiest part!)
Bake for 325° for 1 hour.
Easy peasy.

Will ya look at the size of that GIGANTIC zucchini! The neighbor lady knows what she's doing folks. I think she rubs them with a diaper and sings them lullabies at night. Only serious love grows a giant of such proportions. Like I said, we eat boatloads of Zucchini Italiano! So it's not the prettiest thing to make, hence the lack of stylized photos in this post, but the end result is completely worth it.



Discover More Cooking and Cocktail Recipes
Every time I make this Stuffed Shells In Meat Sauce recipe for my family, the kids leave no leftovers.
This is my Great Idella's Butter Cookie recipe, and they are melt-in-your-mouth delicious.
I make this Chocolate Peppermint Meringue Cookies every Christmas and they are a family favorite.
I cobbled this Orange Sake Cocktail recipe together from my favorite restaurant in Schaumburg.
I grew up in Wisconsin and during my college years, I was a bartender who could make a mean brandy old fashioned. Here's my secret recipe.