The weather in Chicago has been cold and snowy, so what's a gal to do? Cook of course! When 8″ of snow fell last weekend, comfort food was in order, and I was craving stuffed shells in meat sauce. Plus, this recipe is too good (and easy) not to share. While the kids were outside sledding, I got to work inside.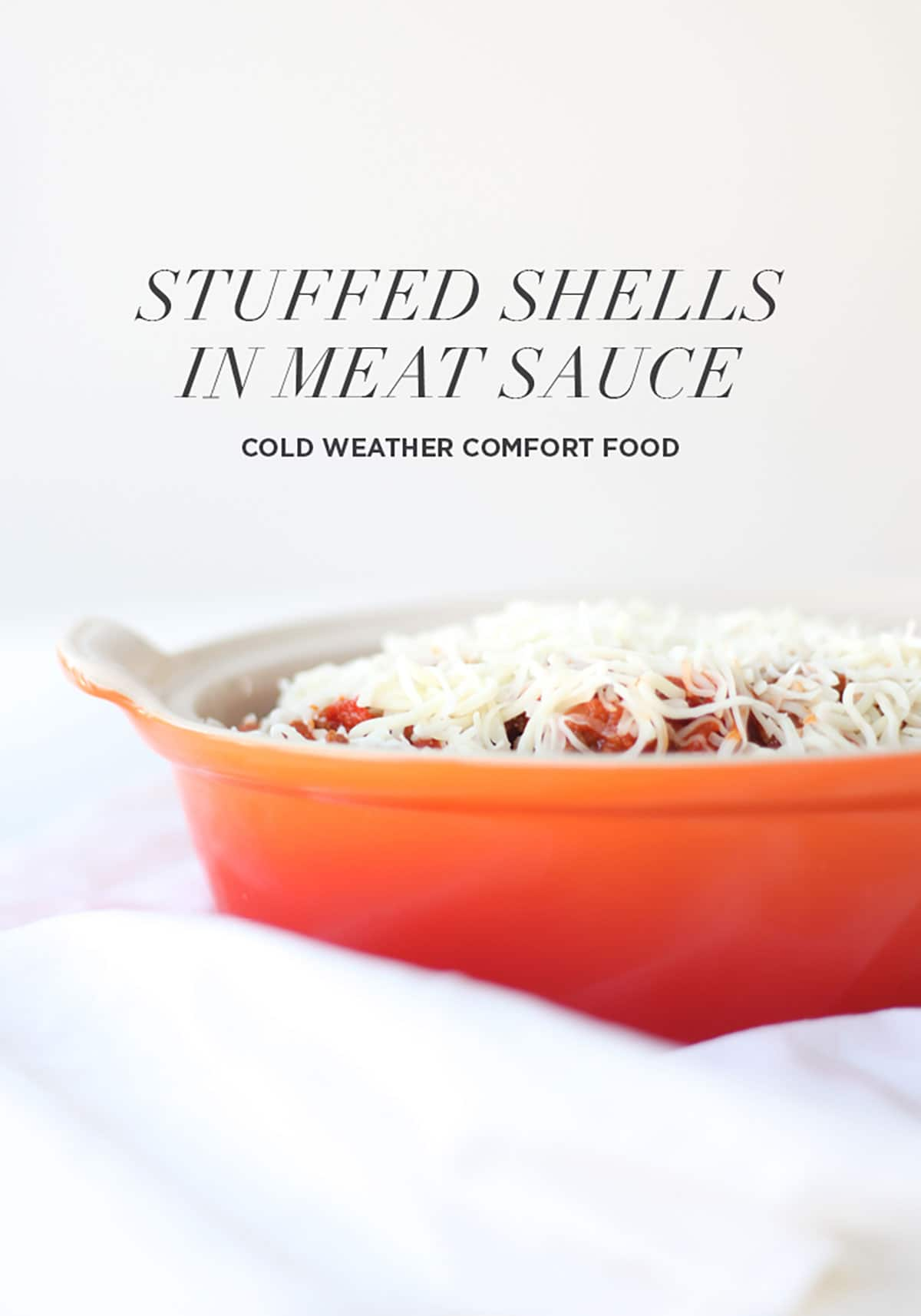 I know recipes have never really been a thing on the blog, but I had so much fun putting together my cookie recipe swap post, I couldn't resist. The thing I love most about this particular stuffed shells recipe is that it feeds a small army…and that's a good thing, cuz the neighbors popped over when they saw my kiddos outside. This recipe fed 4 hungry adults (unfortunately my picky eaters wanted nothing to do with it), and I still had leftovers for 2 days.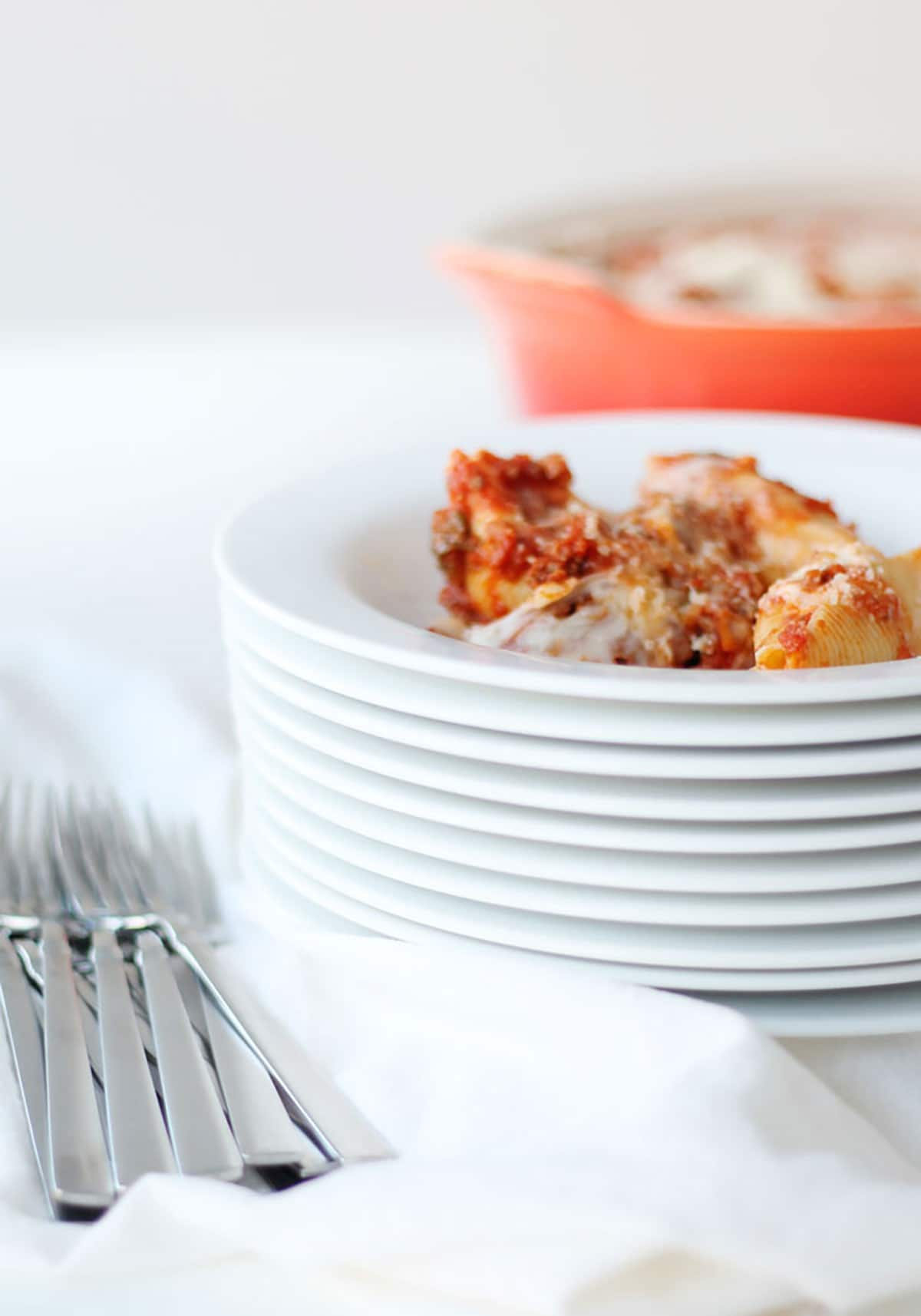 Stuffed Shells In Meat Sauce Ingredients
1 box jumbo shell pasta
1-1/2 lbs. ground beef
1 small onion; chopped
16 oz. ricotta cheese
1-1/4 cup shredded mozzarella
1/2 cup grated parmesan
1 large egg
24 oz jar spaghetti sauce — I personally use Rao's Vodka Sauce
1 can diced tomatoes
3-4 Tbsp garlic
Salt and pepper each layer to taste
2 Tbsp fresh basil
2 Tbsp fresh oregano
1/4 cup shredded mozzarella to top

Preheat oven to 350º.
Cook pasta shells to package directions. Drain and set aside.
In a skillet, brown the ground beef and add onions. Season with salt and pepper to taste.
Add garlic, tomatoes, basil, oregano, and spaghetti sauce. Cover and let simmer.
In a separate bowl, combine ricotta, mozzarella, parmesan, and egg. Salt and pepper to taste. Mix thoroughly.
Spray casserole dish with cooking spray and cover the bottom of the dish with the meat sauce.
Used a spoon to scoop the cheese mixture into each shell and layer them over the meat sauce.
Pour remaining meat sauce over the stuffed shells.
Top with the remaining 1/4 cup shredded mozzarella.
Cover and bake for 25 minutes.
Serve with a sprinkle of parmesan cheese.
(When my picky eaters aren't eating the stuffed shells in meat sauce for dinner, I like to add fresh spinach to my meat sauce or use it in place of ground beef altogether.)

That's it! Whipping up my stuffed shells in meat sauce recipe are easy peasy, right??? Tonight we're supposed to get another 6″ of snow…so I might have to make another batch or maybe I'll stir up another classic – Vegetable Cheese Chowder.