Randolph Street Market Festival – Join Me!
Hi guys! I've got exciting news to share with you! (And 10 helpful tips on flea market shopping at the very bottom of this post.) I've been selected as one of Chicago's top editors and designers to award blue ribbons for best in show at The Randolph Street Market Festival. Come on out and join me, Saturday, September 26, 2015, at this European-style, indoor-outdoor urban antique market to shop amazing furnishings, vintage clothing and jewelry, home decor and more. Known as the "mecca of cool" and "the best hot spot for antiquing", The Randolph Street Market Festival was just named 1 of the 9 Flea Markets You Must Visit Before You Die by Better Homes and Garden Magazine.
So what are the blue ribbons for? Well, I pick my favorite items at the flea and you buy them. Over 40 different charities receive some of the proceeds. My charity of choice is The Jackson Chance Foundation. This charity was founded by my dear friends Carrie and Terry Meghie after they lost their son Jackson Chance. You can read his story here.
10 Expert Flea Market Shopping Tips Below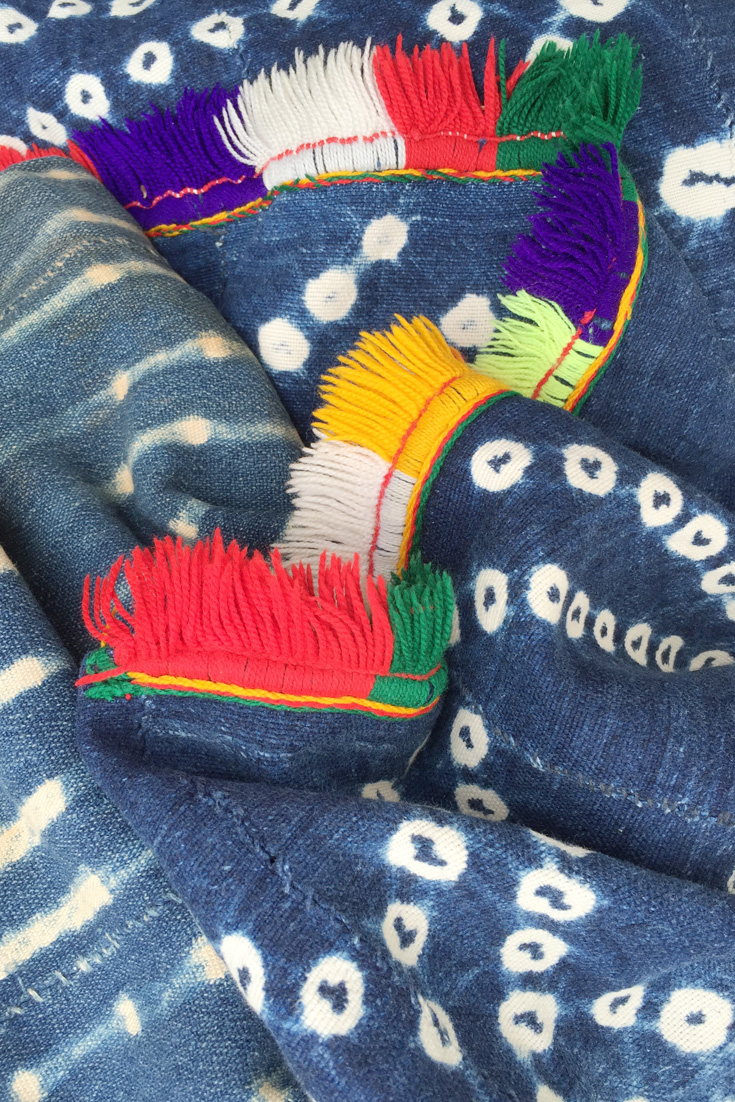 This place is one of my favorite haunts for antiquing and vintage shopping. If you want eclectic, you're going to find it here. Primitives? Yup, they're here. Mid-Century Modern? No problemo. And there's never a shortage of boho, rattan, vintage indigo, or juju hats…that is unless I get to it first.
Even though this may look like a smaller flea, it is jammed with goodies. You'll find treasures from all over the world. No tube sock vendors are to be found here. This antique market is quality over quantity. Hungry? There are always food truck vendors on the grounds. September 26 + 27, you'll find Dia De Los Tamales, Dinky Donuts (one of my favorites), Baba Pita, Krave, Windy City Espresso, Hey Brothers Ice Cream, Chris's Awesome Guacamole, and Needmore Coffee Roasters. Even better, they offer boozy beverages. Yep, outdoor shopping in the warm summer Chicago sun, with a nice cold glass of white wine or locally crafted beer. Head back to the Shade Shack to sit under a yellow umbrella, listen to some old-school Michael Jackson and take a shopping breather. Oh, and I almost forgot, near the food trucks you'll find a live band. I told you this place was rad…seriously! Live band!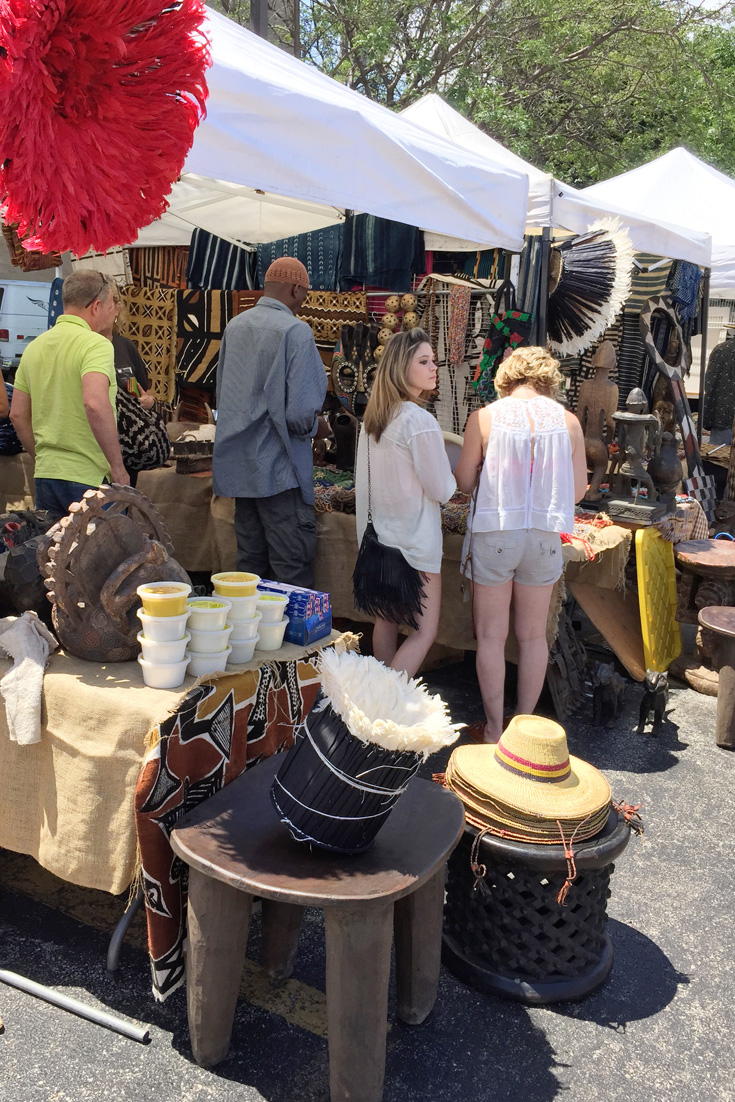 But Kyla, I don't live near Chicago! Not to worry sweet kitten, I'll be trying my best to Periscope…pray to the cell service gods that the G's are in my favor. I'll try to scope a couple of times throughout the day, live, Saturday, September 26, so think of some fun vintage items you'd like me to track down. I'll also be posting my finds on the 'gram — find me at @houseofhipstersblog. If you are there Saturday, track me down and say hello! I'd love to see you!
How To Shop A Flea Market
Haven't been to a flea? Feeling a bit nervous about going? Here are a few tips for first-timers and good reminders for experts.
Cash is king, and don't forget small bills. To avoid that awkward moment when you bargain your way from $27 to $8…keep small bills in different locations. Don't pull out a huge wad of $20s in front of the vendor. I use my jeans, wallet, and purse pockets.
If it catches your eye, don't think, "Oh, I'll come back for that." Snatch it up. Hold on to it. Do not walk away from it, not even for a second. If you do, it could be gone in a flash. Nothing is worse than regret on a "catch and release".
Bundle, bundle, bundle whenever possible. If you're buying more than one item from a vendor, chances are you'll get a better deal.
Negotiate. The dealers expect this. Want a better price? Ask if they are firm. What's the worst they can say? No? If they do say no, accept their answer and politely thank them. Although, sometimes I've been known to ask for a tiny smidge off plus a hug. Make them laugh, be genuine and friendly because it might get you the price you are looking for. But only use that hug in extreme emergencies.
Always be nice, gracious, and respectful. Don't call anything junk. If it's not your taste, just thank them and walk away.
If you really like a vendor, ask if they have a mailing list. It's a great way to be notified about sales and new arrivals.
Bring a tape measure. You never know when you'll find that perfect vintage caramel-colored leather sofa…yes, I'm being very specific right now because I'm on the hunt for one! If you see it, send it my way!
If it's a really bulky item, ask if it's possible to leave your purchase at the booth. Just remember it's there and know where they are located (most of the time they have a booth number…write it down). I've almost forgotten items.
Make a list of what you're looking for. If there's something very specific you're searching for, ask a vendor if they've seen it. These people are in the know and help each other out.
Bring extra bags. I always bring an oversized purse and a reusable shopping bag that I can carry on my shoulder. This way I keep both hands free, and I run less risk of dropping my new vintage treasures.
So you guys ready to flea with me this Saturday? I'll be there from 10 am until mid-afternoon. Come out and say for a great cause. Snap up some great vintage buys and partake in a tasty beverage. See you soon!
Discover More Home Decor Ideas
Styling The Dorothy Draper With Randal Ford
Modern Boho Modern Living Room Makeover
Vintage Barware For A Modern Bar Cart