Decorating with vintage home decor really shows off your personality…not to mention it can be easy on the wallet. But there's a fine line between staying in the now and time-warping back to The Brady Bunch. So how do you find that trending boho slash mid-century modern look and not have Marsha screaming, "Oh! My nose!"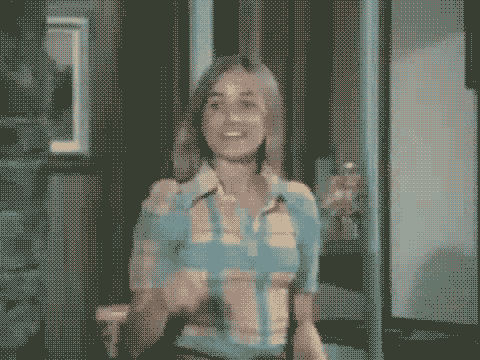 Easy, you must learn how to mix old and new…vintage with modern. There's no need to smash someone upside the head with vintage overload. But to find a good balance, you must have patience, a good eye, and a lot of trial and error. Not sure where to start? Confused? Don't fret little one. We're going to look at a few of my favorite Pinterest rooms (I strongly recommend following), and I'm going to tell you where you can find and source all the key home decor pieces. I'm all about making it easy.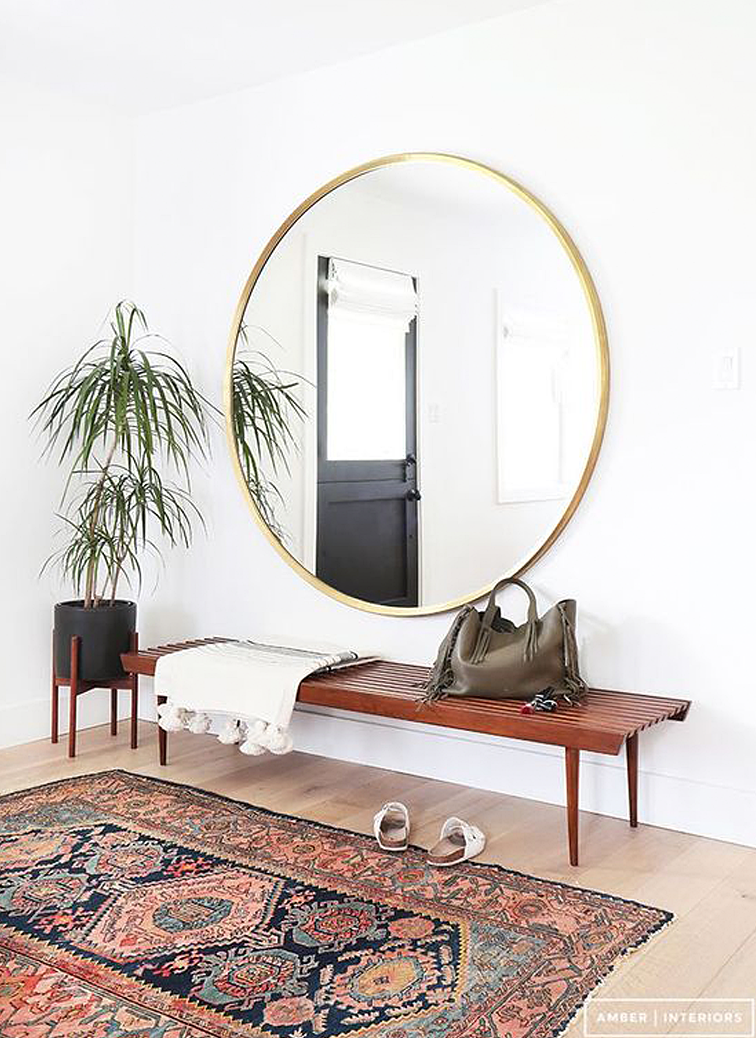 via
No dilly-dallying around! Let's get crackin'!
Gah! Look at this space! I can't even cope! I want it all! Amber Lewis of Amber Interiors is a styling genius when it comes to mixing boho and mid-century modern style. She has a killer eye for floor flair and if you're paying attention, you'll notice there is only one major piece of boho in this space. I've been contemplating this hunk of reasonably priced burnin' love for the new house…and ummm, yes, I mean the new house that technically isn't mine…yet, and I totally don't look at the real estate pictures nightly on Zillow and dream of all the ways I want to redecorate…insert monkey covering it's eyes emoji! There's also this one and this one.
You can find similar pieces to Amber's foyer here: oversized brass mirror, mid-century modern planter can be found here or here, oh and here's that pretty little Moroccan pom pom blanket. Boom! You now have an entryway just like Amber.
This particular bench is a classic MCM piece and can easily be found on Etsy (just don't pay over $400 if it's not a specific designer…so not worth it), but if you don't have the patience to look for vintage, pick up this little guy.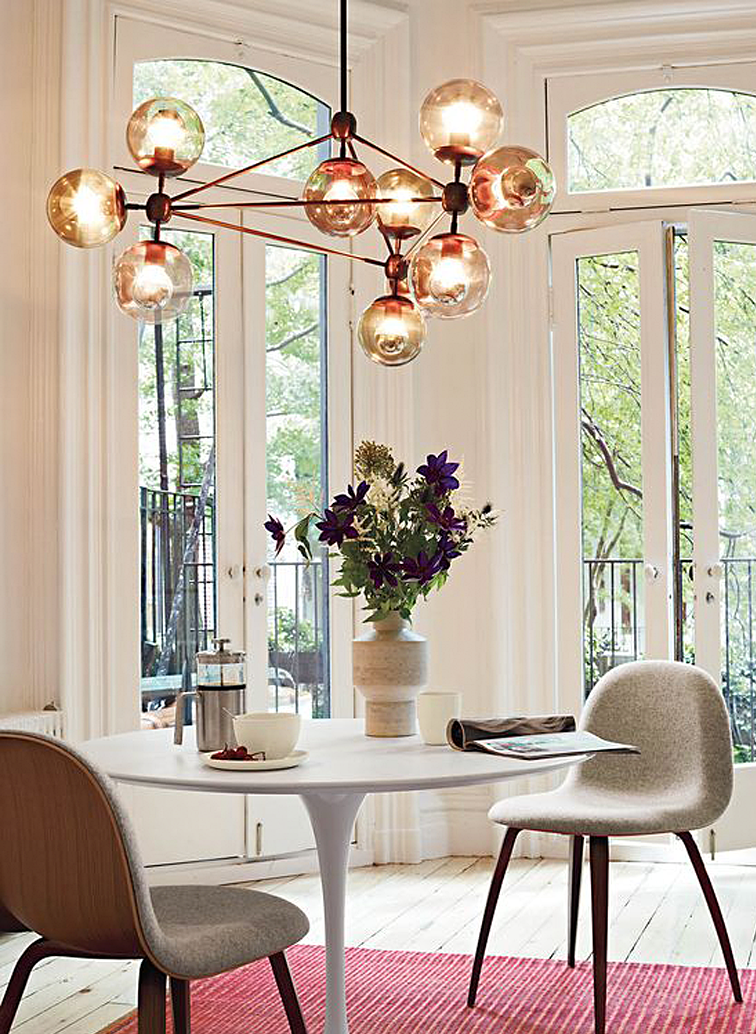 via
I recently saw this exact light at the Seattle Showhouse in Ashley Redmond's kitchen design. When I saw it, I died! Crazy good, right? It's gorgeous and presently high on my shopping list for the new house. Not sure if I can quite afford that exact piece (such is life), but I shall save my pennies.
Killer lighting is not the only reason why I picked this room. The Saarinen Tulip Table is a classic. Come hell or high water this will be my new kitchen table. Mark my words. Anyhoo, back to my vintage home decor decorating point…this table is timeless, classic, and can do no wrong. If you have the means, buy one.
Just remember, the key here is mixing different styles. Yes, yes, Marsha would say, buy the matching tulip chairs, but I say monkey up those rules. Imma get me some Eames shell chairs or Bertoia chairs, Wishbone chairs? Or how bout these pretty babes? Maybe some Milo Baughman cantilever chairs…take about dreamy! Just don't be so matchy, matchy…embrace the difference.
You really want to shake things up? Take this Persian-style rug and throw it under the tulip table. Now we're talking about a rad vintage home decor mashup!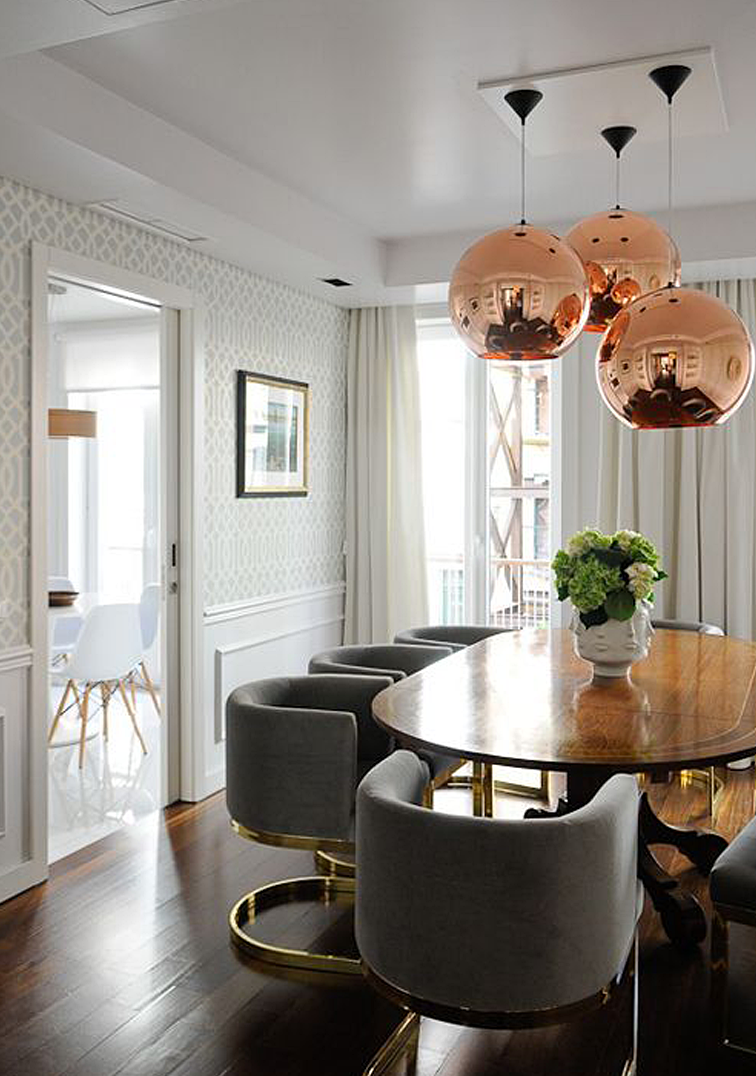 via
This space is a great example of mixing old and new from all genres. Here you've got a traditional table, some fantastic brass and velvet chairs that need to come live with me and all the while the pendant lighting is screaming, "I'm mid-century modern, but you can buy me on the interwebs." And just so you know, this lighting will be in the new house…I'm thinking of the formal dining room…I've been lusting over it for years. I told you I've been mentally redecorating! It's a sickness. Don't even get me started on that vase. I'm not really sure who styled this space, but I gotta say, I'd love to meet ya someday! Virtual high fives all around.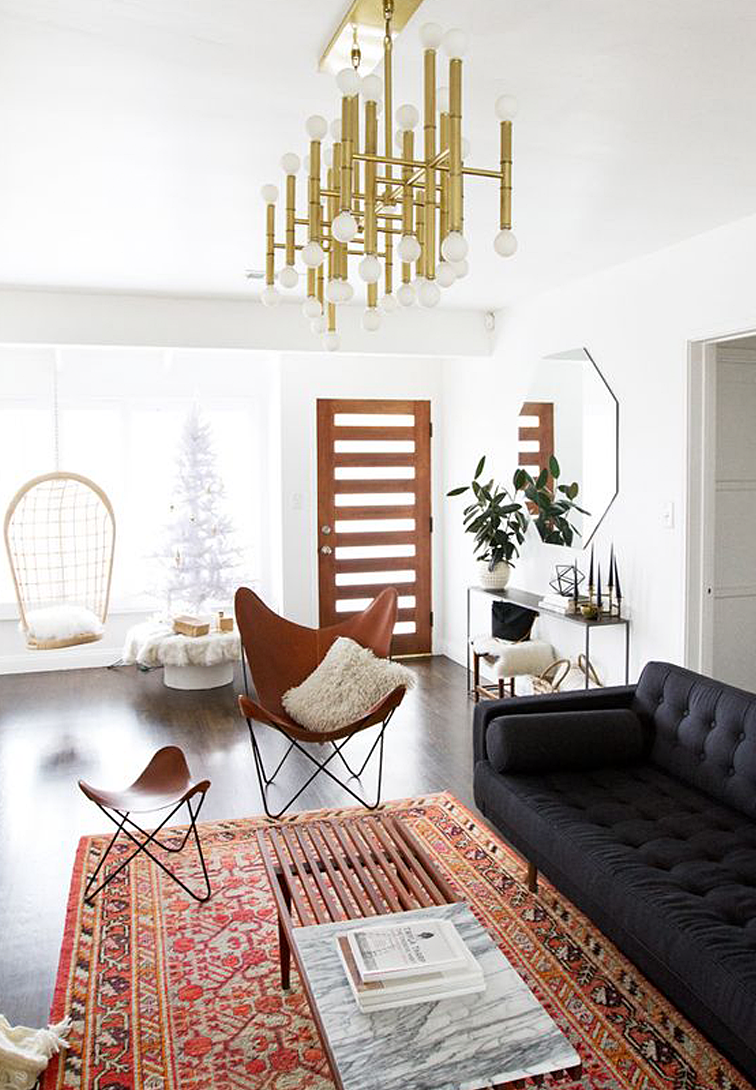 via
Sarah Sherman Samuels knows a thing or two about mixing vintage home decor with modern pieces. I'm in love with this light airy space. The whole thing is so beautifully designed. See the boho rug? Yup, I do! It's smashing! Look around though. I spy subtle hints of boho, but no kilim explosion. You're safe Marsha, you're safe. There's the hanging chair (want it now, find it here), sheepskin, and I'm going to throw the leather butterfly chair into that group…it's a bit more 70's hippy chic than mid-century modern, but both Greg and Marsha would think it's groovy.
On the MCM side, she's got that fantastic tufted sofa with the clean lines and the bench coffee table. She's also got a bangin' color palette happening here. I love the minimalist black and white with the butterscotch wood and pop of red. It really balances the boho.
So, watch ya think? You got this? Can you handle it? I think you can.
Discover More Home Decor Inspiration
Modern Boho Living Room Makeover
Dining Room Interior Design Ideas
Mid-Century Modern Bedroom Makeover