How To Shop Online Estate Sales
Last Updated on August 25, 2023
If you've been around these parts, you know I'm a sucker for estate sales. That link leads to a how-to-guide explaining all the ins and outs in case you missed it. Where to find estate sales, what to expect, how to pay, what to bring, etc… But, what do you do when there are no estate sales in your area? Or maybe you work every weekend. Or maybe you just had quadruplets. Or maybe you just don't like people and want to stay home…which is totes okay if you do. Don't you worry; I've got you covered. There's thing fun little site I know called Everything But The House where you can attend online estate sales 24/7 all over the US. Yep, you read that right! You wanna shop an estate sale in LA while living in Buford, Wyoming wearing jammies in bed at 3:17 am, you can!
The online estate sale site, Everything But The House, has been around for quite some time. I perused it years ago but had a difficult time remembering when a sale ended…hence missing out on a lot of awesome. Sadzies. Recently they rebranded, so if it's been a while since you've visited, read on friend. The clunky old site is gone, and there's a new purdy momma in town. You can favorite items, get notifications via text message (never to miss out on an item again), and bid via their handy dandy app. Need some new pillows, pots and pans, vases, lighting, party shoes, you name it, while headed cross country in your RV? If you've got cell service, EBTH has your back.
As of late, I've been on a roll, and all sorts of goodies have been smuggled into the house. I say smuggled because lucky for me, everything pretty much managed to arrive when The Boy was traveling for work. I styled it all into existing vignettes and presto change-o, he's none the wiser…except for one mega beast. Keep with me until the end, and you'll understand once you see.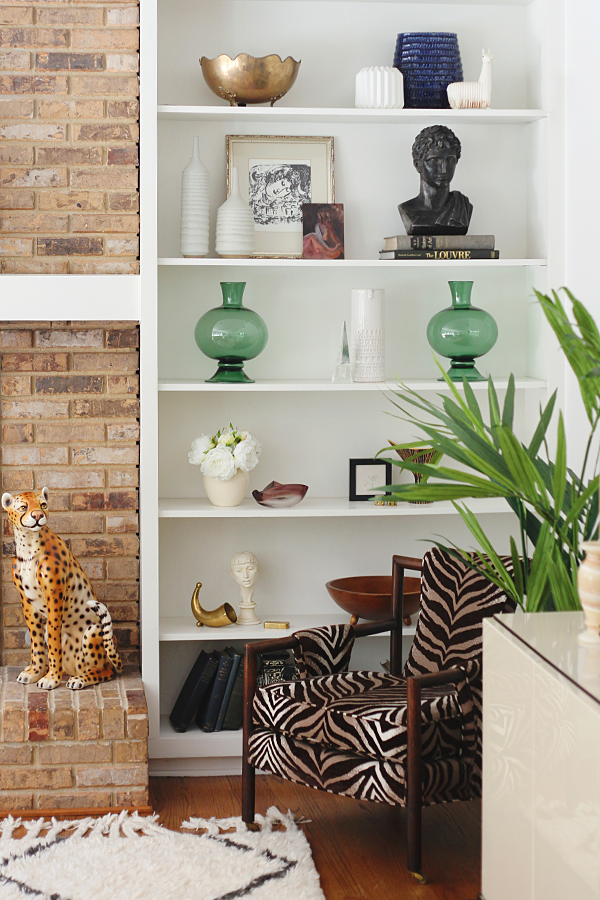 See those 2 white vases on the second shelf? The texture is gorgeous, and they caught my eye immediately. FYI, you can never have too many neutral-colored vases. These beauties were a 1 AM find in Canary Islands…no better way to spend a jet-lagged night.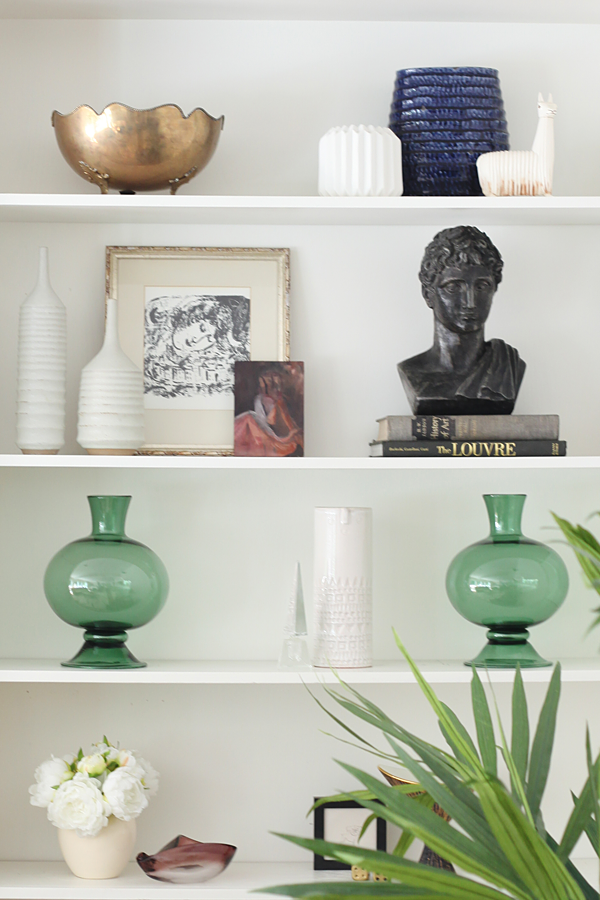 Pretty much everything you see here can be found on EBTH. Brass bowls, check. Random heads, check. Colored glassware, check. Coffee table books, check.
One of my favorites to peruse is the artwork, and one artist that pops up often is Robbie Kemper. I had my eye on two of his pieces for my office…a pink abstract and a black and white abstract, but I think someone else had the same idea. I would bid on both pieces, then he/she would outbid me on both. Telepathically, we came to the conclusion that neither of us would walk away with both. We each needed to make a decision since neither was going to give in on both.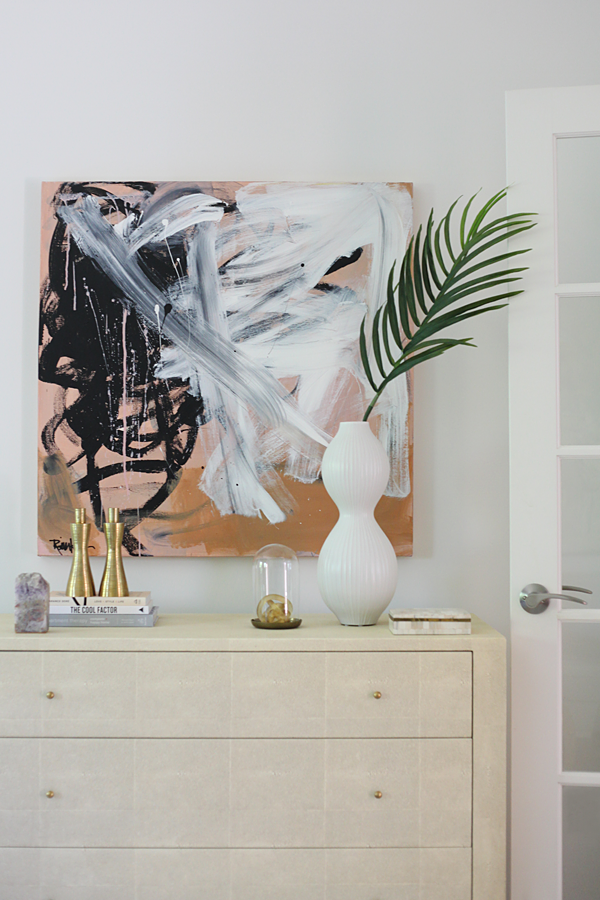 Obvs, I got the pink and couldn't be happier. Not to toot my own horn, but it's lookin' pretty fly in my office right now.

Late one night, before The Boy returned, I freed these fancy ladies from their cardboard delivery box and filmed it for Instagram Stories. I decided they each needed a name. Everyone was write in with fabulous vintage names like Verona, Claire, Shirley, Martha, Pearl, Virginia. Here's a closer look. I'm really digging the glasses and beehive.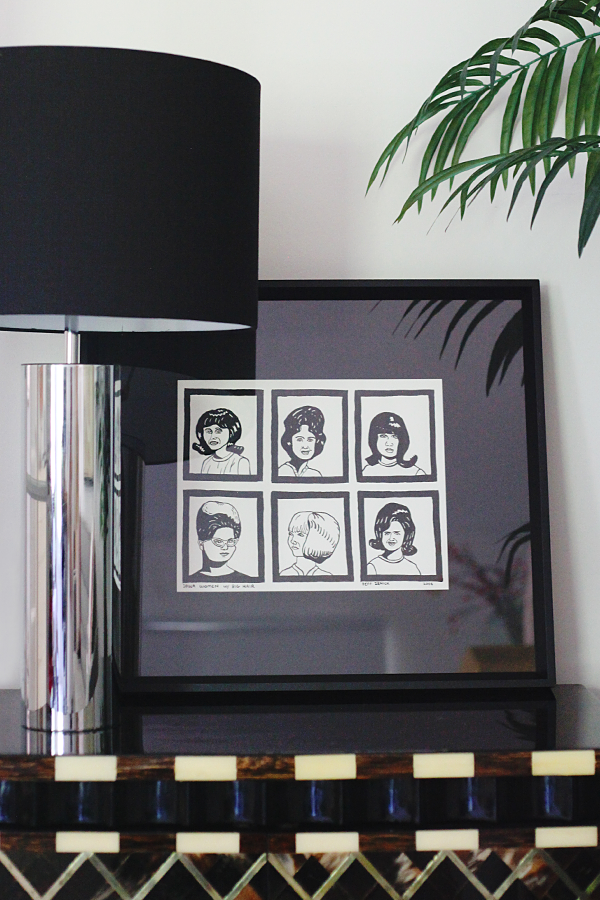 This original marker drawing is by Jeff Zenick is entitled "Iowa Women W/Big Hair". It's so weird and awesome, I mean, how could I not buy it. I'm not sure if this will be a permanent home for these babes. But for now, they'll be enjoyed right here.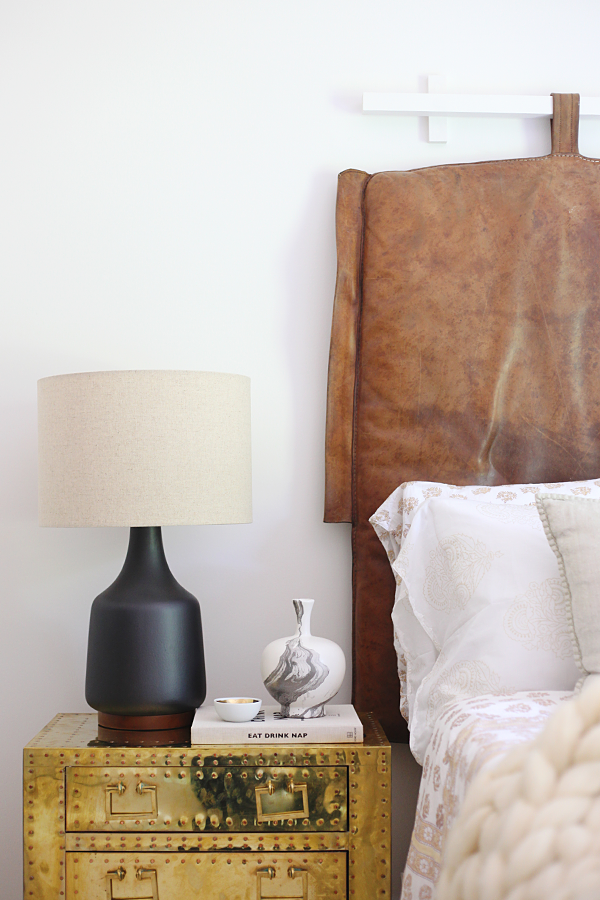 This little black and white marbled pottery vase by Royal Haeger looks perfect in the guest bedroom. It was one of my first purchases and reminds me of the marbled mugs DIY I did way back in the day.
Okay, you're still with me. Let's circle back to the mega beast, shall we? Well, this is what The Boy came home to, and BTDubs there was no smuggling this elephant in the room.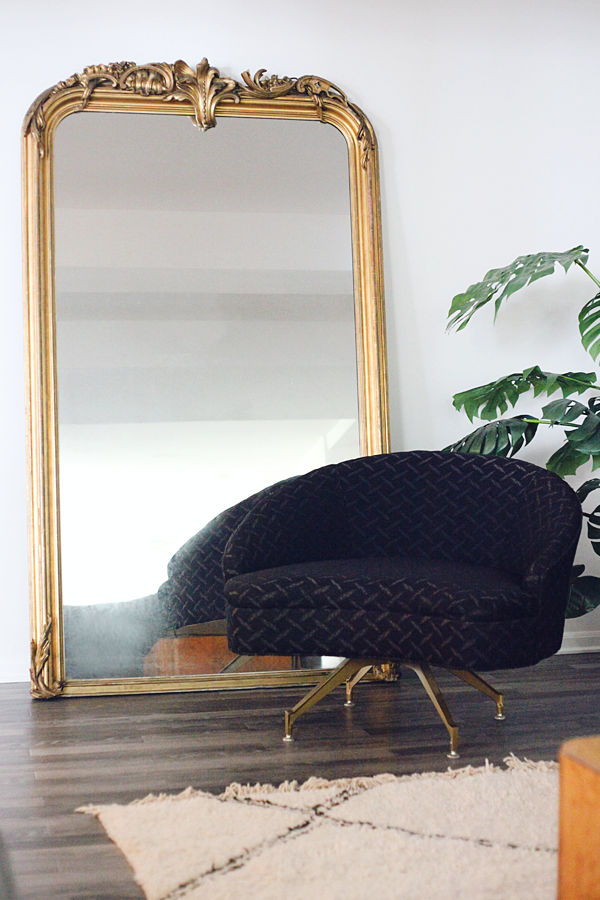 Presently, it's living in the basement because lets be honest, I wasn't really planning on purchasing a 6-foot tall vintage gilded mirror. BUT, when you see a drop dead gorgeous 6 foot tall mirror, at this price, AND it can be delivered to your house…duh, you buy a 6-foot tall mirror — no matter the consequences. Once we leaned it up against the wall, it was like the heavens opened up and sang. Just wait until black beauty up there gets her python upholstery job. Can you say French girl chic? It was worth every second of the, "why are you buying 6-foot tall mirrors" lecture.
So how do you get all this awesome in your house? Easy. First things first, create an account, and don't forget to download the app to your phone. It just makes life easier. Now start searching. Find something you like? Heart it and bid on it. Take notice of the end time and turn your notifications on so you don't miss the sale. That's it. Not sure if it could be any easier. They even give you a shipping quote if you're bidding out of your area.