Monthly To Do List July
Last Updated on September 27, 2023
How are we possibly halfway through July, and did we somehow skip Spring? Summer just needs to slow down a bit. Or maybe it's life in general that needs to slow down. It's probably both. Whichever the case, I'm trying to get better at writing down a monthly to-do list. Things I'd love to try and fit into my schedule by the end of July…ooooph, that's basically next week. Can it be done? I'm not sure, but I'm sure going to give it my best shot.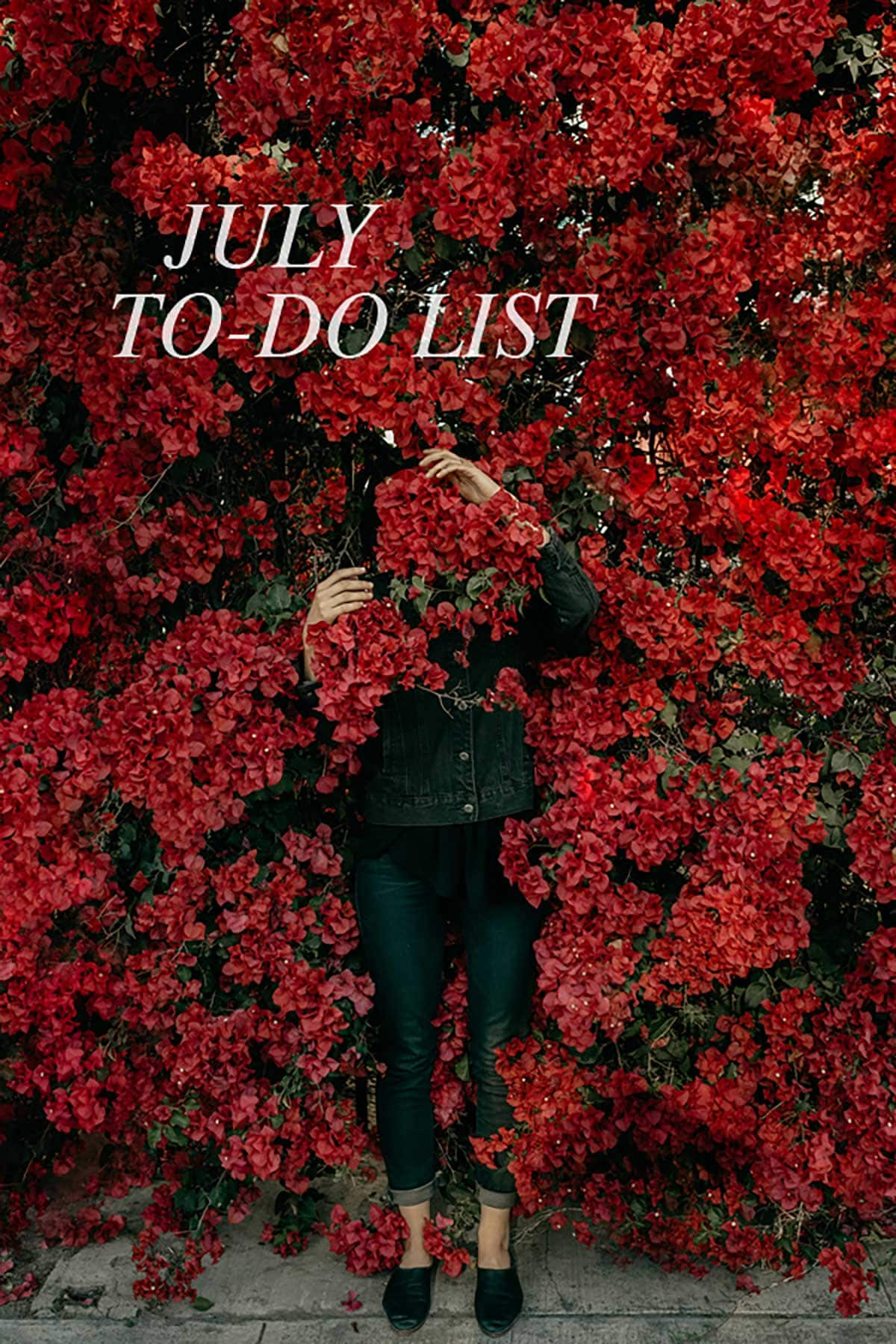 July's To-Do List
Finish my Intro to Pilates classes. 1 more until I can finally take a group class!
Sign up for that zen yoga kickboxing class I've been curious about.
Write blog posts about my Paris adventure.
Photograph the vintage decor I'm no longer using and post to my online shop.
Clean out and purge the closet.
Or at least hang up the clothes (hangers are still in the cardboard box).
Organize my inbox (frightening).
Clean my car out from estate sale purchases.
Hang the ceiling light and ceiling medallion in the master bedroom.
Pick out fabric for reupholstering the parson stools.
Maybe posting this publicly, it'll hold me more accountable. Like I won't hide in the bougainvillea or just watch videos of baby goats on the interwebs all day. I doubt all this can be done in the next 2 weeks, but at least it's a start, right? What do you have on your to-do list?
On a side note, I have a really exciting post this coming Friday! I'm sharing some of my latest online estate sale treasures and how they are styled in the house. See you in a couple of days!
Read More About Home Decor
Favorite Agenda and Day Planners