Beautiful Distractions No. 19
Last Updated on October 4, 2023
We're all cooped up with the COVID lockdown, but as an introvert, I'm oddly enjoying the silence. To pass the time, I've been reading books, flipping through some of the best interior design books, listening to podcasts, playing board games with the kids, and letting them watch somewhat inappropriate movies like Talladega Nights. In light of everything that's been happening, today's Beautiful Distractions is all about staying cozy, self-care, and what I've been doing to stay sane.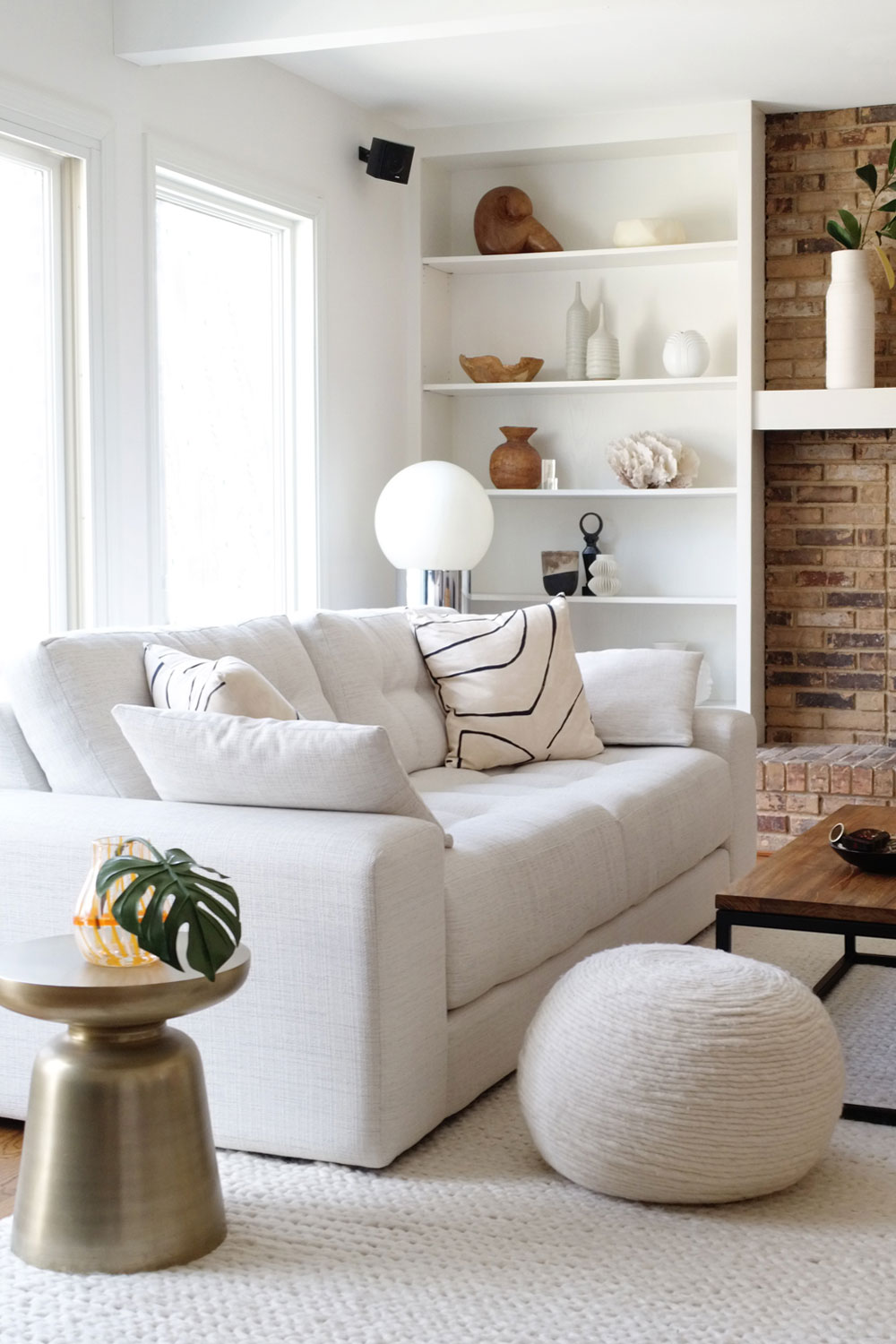 I'VE BEEN KEEPING A SECRET!!!! After 7 years of patiently waiting, I've been selected as one of the 20 designers for the One Room Challenge. This is a big damn deal for me and I can't even tell you what a much-needed distraction this opportunity has been. My lips are sealed on the space I'll be transforming until April 1, but I can tell you something from this kitchen lighting round-up post will be included. I'd also love to hear guesses as to which room you think I'm making over in the comments.
After a few books to read recommendations, I downloaded Daisy Jones & The Six. OMG, such a fun and easy read. I devoured it. The book is told from the perspective of the author interviewing a rock band. It took me back to the days when I'd read about Madonna or Prince in Rolling Stones magazine. Daisy was so good that I downloaded another novel by the same author The Seven Husbands of Evelyn Hugo…all about old Hollywood glam, and told in the same narrative…young reporter interviewing a silver screen legend. The ending was absolutely heartbreaking. Taylor Jenkins Reid, girl you owe me a box of tissues m'lady!
Speaking of sobbing, Me Before You…do not read the ending on a plane. I repeat, DO NOT READ THE ENDING OF THIS BOOK NEAR STRANGERS. (social distancing is key when reading this book) You are guaranteed to turn into a blubbering mess with uncontrollable tears and snot flying everywhere…all quite embarrassing.
I like to research what's hot on Pinterest and this month there's a new (to me) trend…have you heard of a granny pod? It's a tiny outbuilding designed to be comfortable for one or two people…ie grandma and grandpa. A granny pod gives the caregiver an opportunity to be nearby while also allowing for independent living and privacy. A granny pod has basic necessities like a bedroom, small kitchen, and bathroom, but you can extend the plans to be as grand as granny's little heart desires. I did a bit of searching online and even found build plans for this granny pod (sold out) available for download on Etsy!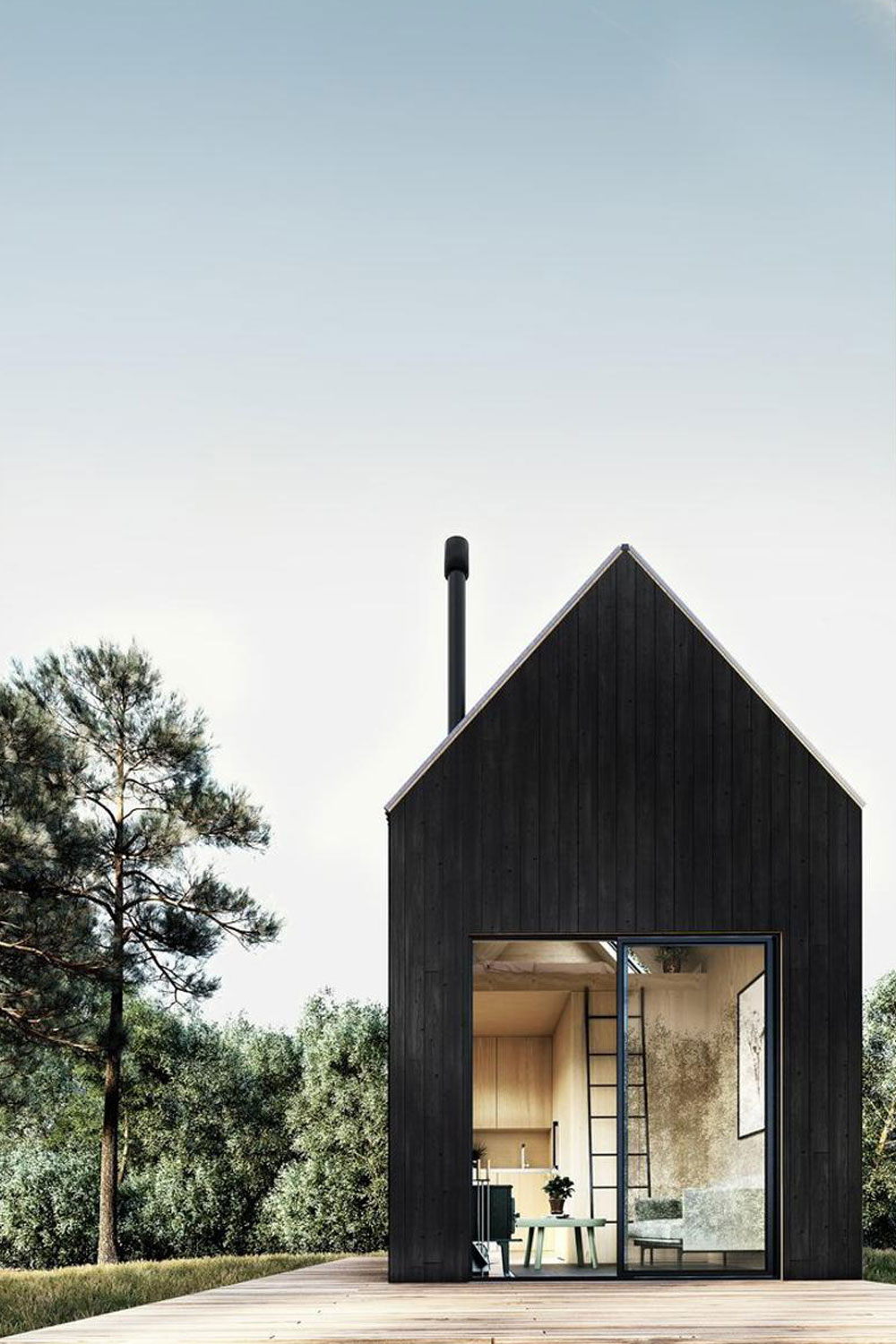 Photo by Meet Walden
As a family, we've been playing games like Jenga and putting together puzzles like this one. Do you have any good puzzle suggestions? I'm looking for a couple more that will be fun for both boys and girls and challenging enough for everyone.
RELATED: I put together a full gift guide to round up the best board games for adults and families.
The vintage shop in Barrington is presently open by appointment only and curbside pickup. However, I've been sharing video tours on Instagram Stories for those who need a bit of online retail therapy. The hot items have been brass bowls, nude statues, and art. Any purchase over $100 will receive a COVID 1+9 = 10% off, so if you've had your eye on something special, now's the time for retail therapy. As long as FedEx remains open, Instagram sales are available. Shop small. Shop virtual!
I spilled all my social media secrets at Design Influencers Conference and ADAC's Digital Day, but if you missed it, don't fret. I'm spilling even more on The Chaise Lounge podcast. Thoughts on blogging, pinning, tagging, and finding your people. Pour yourself a glass of prosecco and can catch the full episode here.
We've had to cancel spring break plans, so I've been dreaming up vacations filled with sandy beaches, blue water, and warm sun…it got me poking around AirBNB's site and landed on this home for rent (no longer online). Can you imagine living in a giant seashell on the beach?!?!? Mark my words, once we rid the world of COVID, I'll be in that shell enjoying a Corona (beer). Who's with me?
And here is where we get ultra hipster. I'm dreaming up a trip to the "ever so popular" destination of Great Falls, MT, and will be staying at the O'Haire Motor Inn. Yup, I wanna travel 1400 miles to share a fishbowl with my friends at the Sip 'n Dip Lounge…a tiki bar with mermaids. I do declare it shall be kitsche-tastic…which is kinda what I need right now.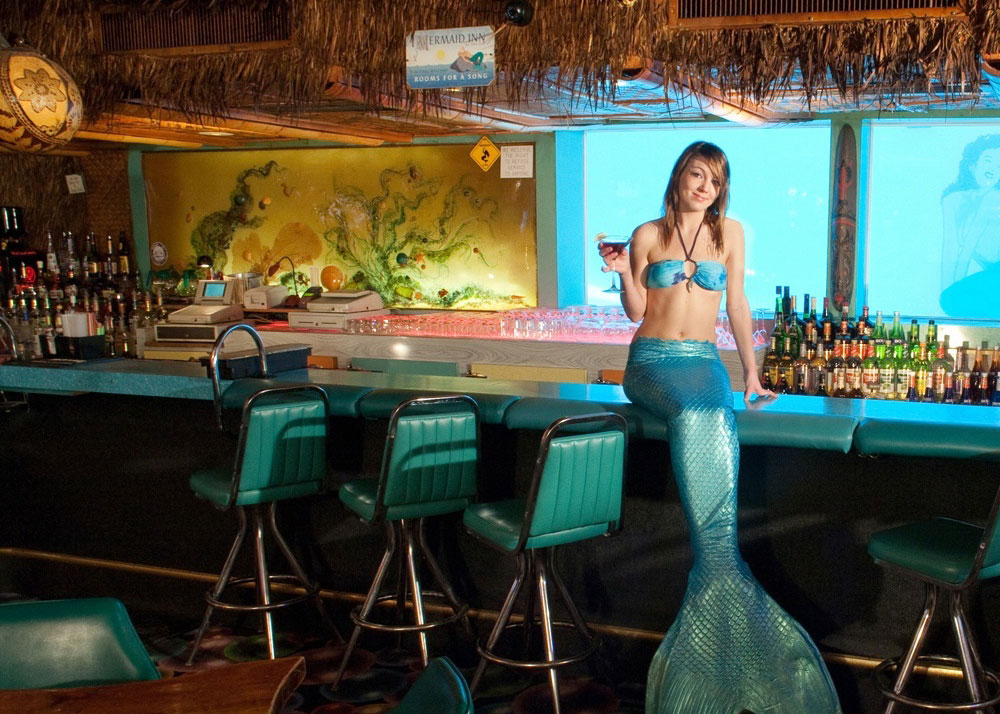 HOH had the honor of being included in the 12 Best Interior Design Instagrams To Follow over on the Martha O'Hara Interiors blog. If you're looking for some serious Instagram inspo, click over and check out the other 11 home decor accounts.
During COVID lockdown, besides the ORC space, I've got some small house projects to tackle over the next couple of weeks. One, in particular, is weeding through my closet…there's gonna be a lot that goes bye-bye. Behold the video that inspired it all. You wanna join me in this challenge?
I like Allison's system of pulling your regulars first because yes, we all have pieces we wear all the time…including sweats. It's a great way to clearly see your signature look…I predict to be heavy on vintage t-shirts and jeans! Oh and hands up if you have clothes that you love but are clueless on how to style it. Maybe I'll finally figure out how to wear all those kaftans I've been hoarding and give me an excuse to purchase this duster or this disco poncho (both no longer available).
New Shows I'm Watching On Netflix
Imma wrap up this post with some of my recent Netflix binge-worthy favs. When I flew to San Fran and Atlanta, I loaded up the queue on my iPad and found some real gems.
Locke & Key
Dirty Money
GOOP Lab
Skip episode 2 if you don't want to see a full-on vajajay…you've been warned. DEFINITELY DO NOT WATCH IT ON A PLANE!



More Home Decor Ideas and Inspiration
Reflecting back on my life one year ago today, before the world went haywire.
Working on my son's room. Here is a look at the little boy bedroom design makeover mood boards.
If there's a decor lover in your life, check out the best interior design books and find the perfect gift idea.
Spruce up your backyard with this round-up of the best outdoor patio furniture.
This modern boho living room I created with Decorist was recently featured in Rue Magazine.
Check out the ultimate guide to the best faux olive trees, according to an expert interior designer. And don't miss the round up of faux fiddle leaf fig trees too!