One Room Challenge – Week 1
Late last Spring I gave both my primary bedroom and guest room a major makeover. I was on design project overload, and oddly, it seemed like every other blogger on the planet was doing the same. What a strange coincidence. Everyone I knew was suddenly tearing their homes apart and documenting the process. Why are you guys stealing my thunder with your amazing room makeovers? Knock it off already. What the heck people? I kept seeing One Room Challenge here and One Room Challenge there. I'm sorry? What is this One Room Challenge you speak of?
Finally, one night, I Googled One Room Challenge and was immediately taken to Calling It Home…an amazing blog on home interiors, and low and behold, the creator of the one and only One Room Challenge. Twice a year, if they are up for it, bloggers are challenged to give an incredible room makeover to a disaster zone and given only 6 weeks to complete it. Motivating? Yes. Challenging? Yes. Insanely crazy? YES! How did I not know about this? Where was the blogger memo? How did I miss it, and more importantly, how can I join in because man-o-man does this look like one heck of a good time? Well, I had to wait until Fall to participate, but that time is now, and I'm here with bells on. Let's do this already!
So, decision time. And this is a big one. What room to pick? At first, I turned my focus to my daughter's bedroom. If you're new around these parts, we call her Little Maus. She just went into a big girl bed and is in dire need of a room makeover. But then I chatted with Erica Reitman and read my new favorite book Sage Living by my friend Anne Sage. Erica and I were emailing back and forth, and she explained how she believes if you make your home beautiful, you'll feel more beautiful. That's really good and kind of profound advice my dear. Sage Living hammered the idea home. Hmmm. So if I make my home office a creative workspace, I'll be more creative? Boom. Decision made easy. Thanks ladies.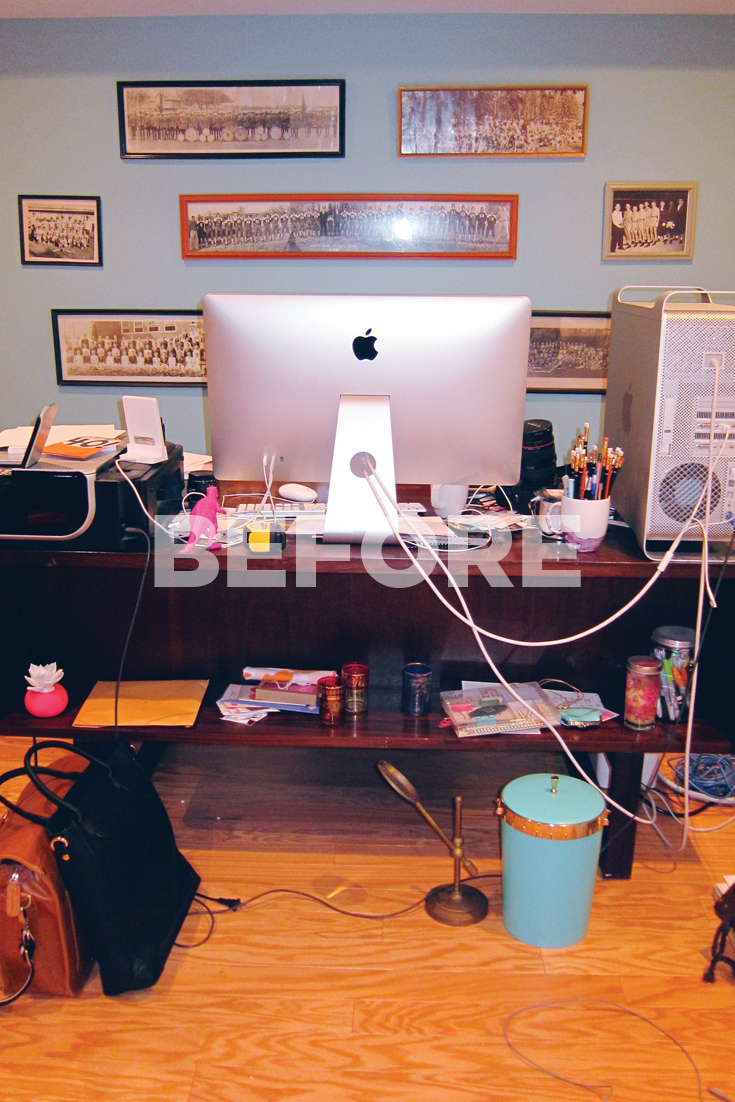 EEEGATS! I can't believe I really had to show this to the world. I'm kinda sorta dying over here! Cover your eyes, it's hideous! If you've been reading this blog since its inception, you may have seen a couple of glimpses of the hot mess disaster zone I call my office. It was also on Periscope a couple of weeks ago. It's a sad space I work out of daily. Creative? Ya, not so much. But, you know I like to keep it real, so I'm showing you the real deal. This room is not only an embarrassment but also a maze to walk through. If you're not careful, you're going to get hurt.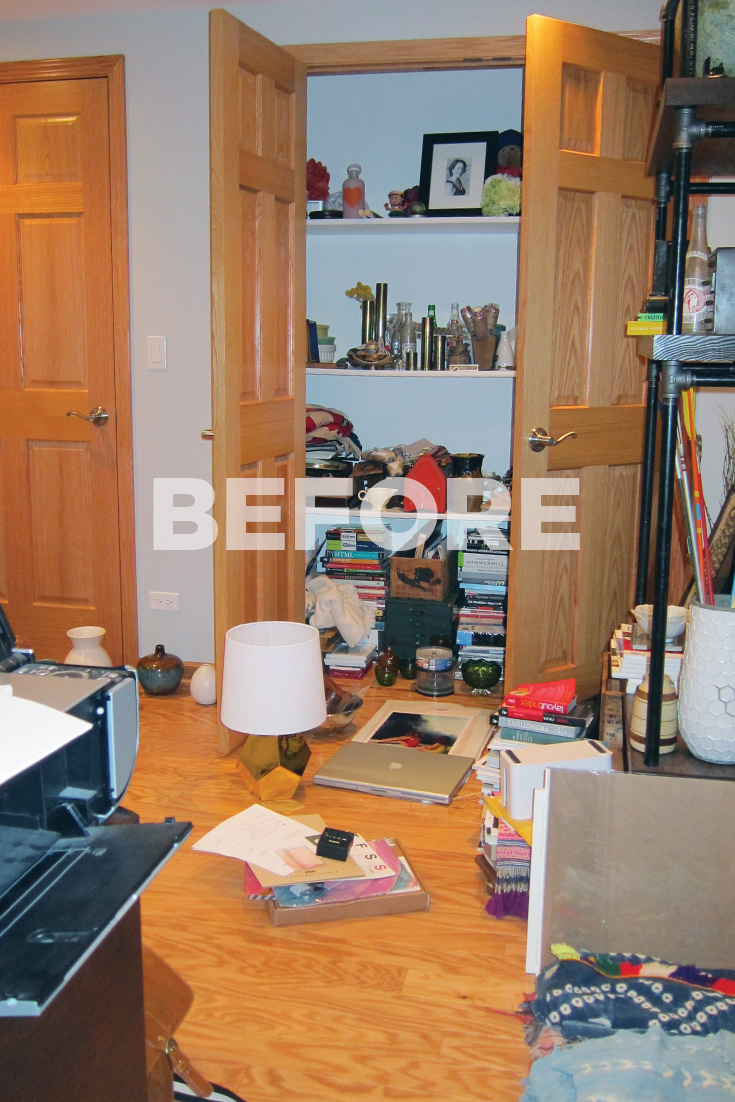 Stacks of magazines and books, papers and notes for work, empty cardboard boxes, random props I use for flat lays on Instagram, printers (one that works, one that is out of ink, and one that is broken). Camera bags and lenses. Indigo fabric that I have high hopes to sew into pillows. Antiques waiting to be styled…I mean, who doesn't have a vintage teal ice bucket sitting in the middle of their office. Perfectly normal, right? Ya wrong.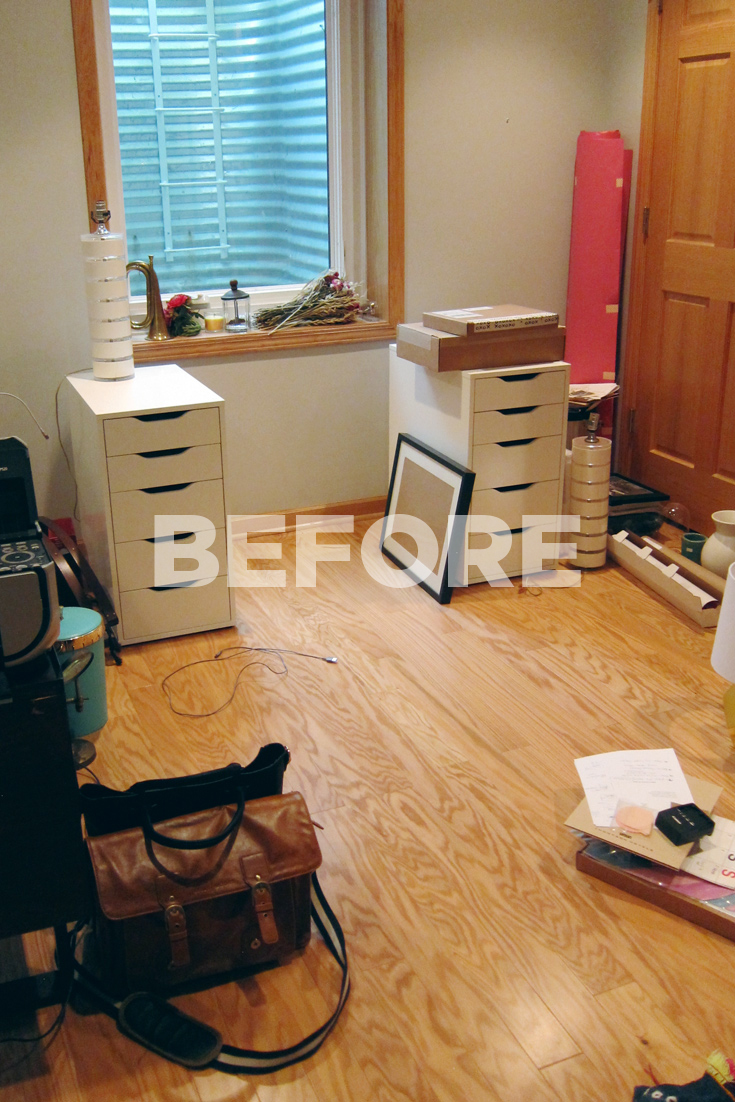 So what's the plan man? That's a really good question. I know one thing's for sure, I'm in love with the Loloi Anastasia rug. I mean look at those colors! And the pattern! I've been having this love affair with neutrals lately and the hits of blue are pulling at my heartstrings. Call me crazy, but I have a pretty good feeling you're going to be seeing this beauty sometime soon.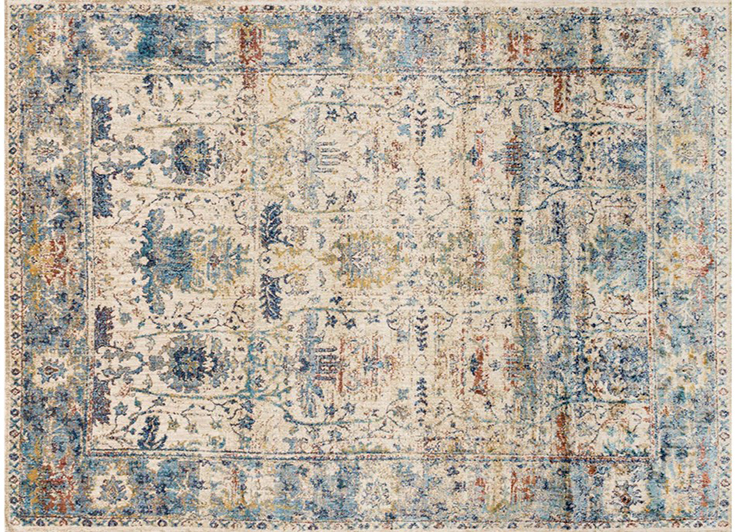 What else are you going to see? Well, since I'm a vintage kinda gal, I'm going to put my money where my mouth is and see what I can find at the antique and flea markets. I'm going to hit the local estate sales and will be calling on a few of my favorite vintage shop owners. Hey Chairish, I'll be scrolling through your amazing selection tonight! I can't wait to see how this 6-week adventure unfolds. Don't forget to check back every week to see the progress. Wish me luck and hopefully, I'll make my girl, Emily Henderson proud. See you guys back here soon!
See More One Room Challenge Rooms I've Designed
ORC Home Office and Gym – The Covid Edition
The Bathroom Makeover – Potty Paradise
ORC Home Office Makeover – The Old House
Last Updated on December 2, 2022 by Kyla Herbes