Design Crush: Bohemian Decor
Last Updated on November 16, 2022
It started out as one tiny air plant purchased at The Renegade Craft Fair. Just one. One that I knew I would probably kill. One that let out a tiny scream of fear when it saw me approach. One that I took home and forgot to water. One that I accidentally left overnight in a bowl of water. Subconsciously making up for the week prior. One tiny air plant who lived to tell the tale and was soon joined by a snake plant, soon joined by 6 succulents (only 2 remain, but that's another story, poor little guys), soon joined by 2 fiddle leaf fig trees because I got really brave.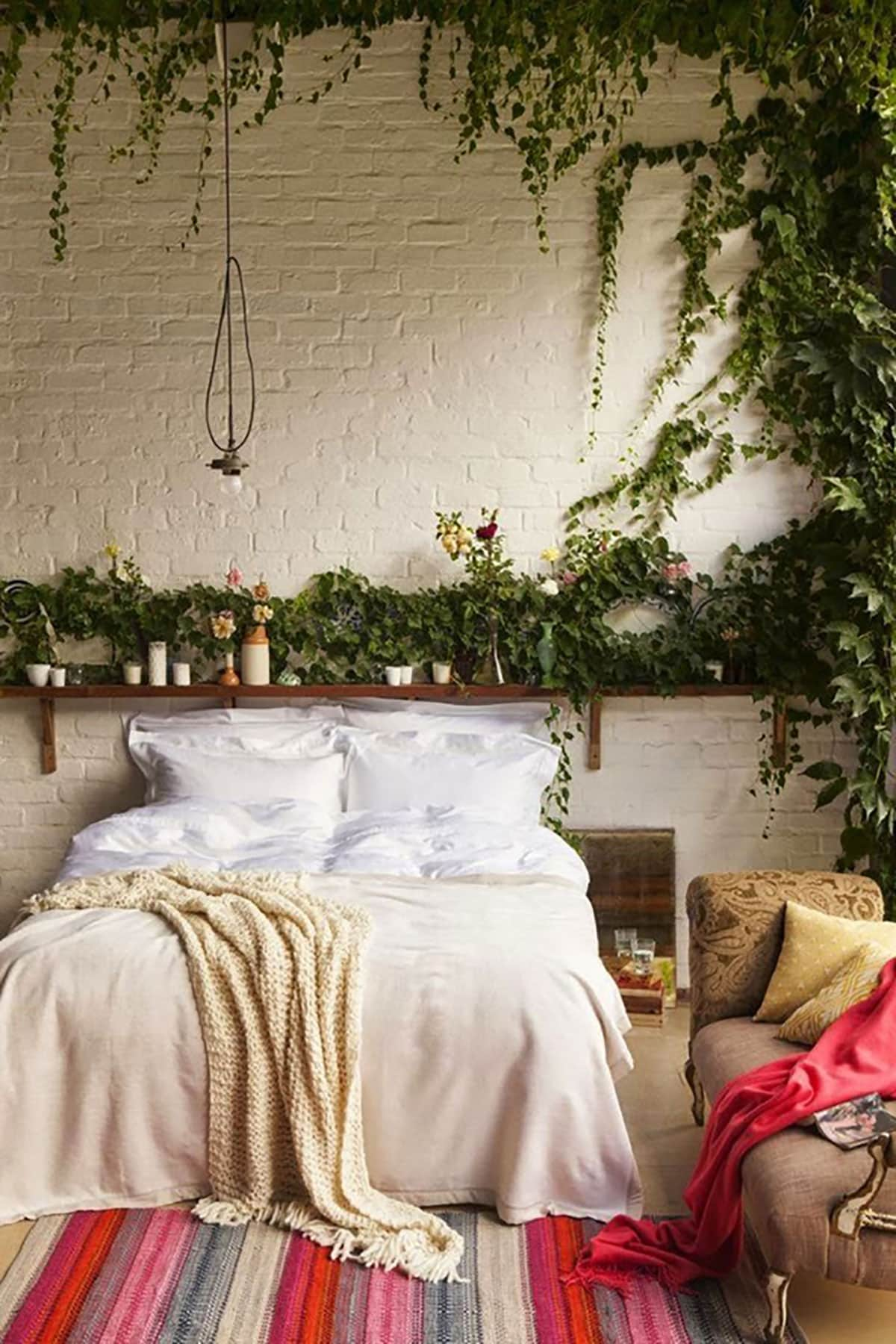 Soon after the plant brigade, a rug or two (or six) rolled in. Quickly followed by indigo and Hmong pillows and a wedding blanket. Although I'm not even close to living in a jungalow, I'm feeling the bohemian decor. Yep, I've fallen head over heels in love with rich textiles, big leafy plants, rattan, Azilal rugs…that whole funky, laid-back Moroccan vibe with a 70's twist. But then again, who hasn't? It's only like the biggest interior design trend on Pinterest right now. Bold hues, fantastic prints that somehow don't clash, no lack of shrubbery. I feel like I've stepped into a Free People advertisement, and we are on our way to Coachella. Don't believe me…here's a bit of pinspiration to start your Tuesday morning off right.
Bohemian Decor Inspiration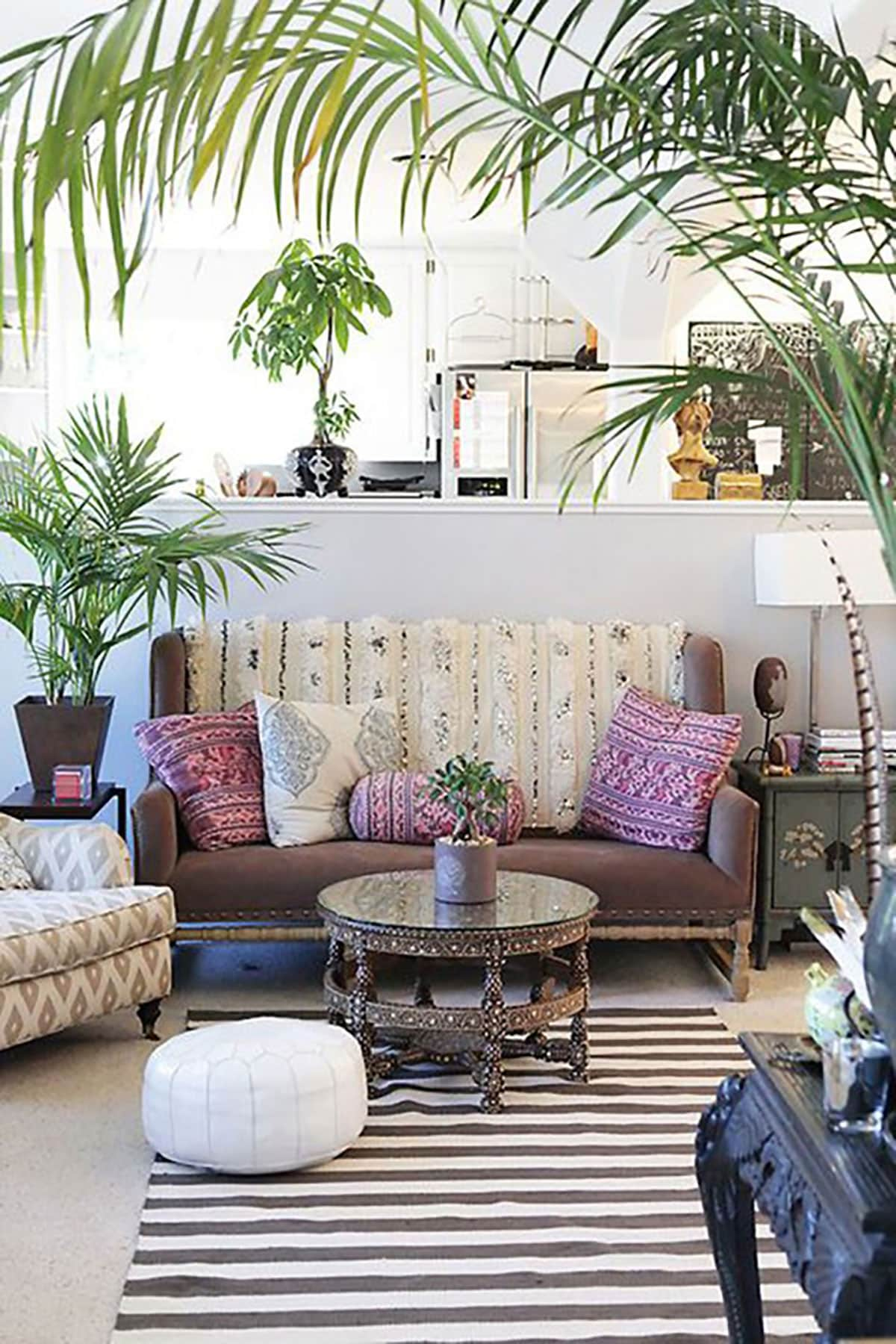 Ever since I purchased Justina Blakeney's latest interior design book The New Bohemians, I've been hooked. Flipping through its pages nightly before bed, dreaming up ways to fit the bohemian home decor vibe into my mid-century modern clean lines. And if you read my post about rattan a few weeks back, you'll see how I've introduced bohemian decor to certain spaces. Not everywhere. A touch here. A touch there. A little splash of sheepskin. A couple of rattan chairs. A kantha quilt. It really works together quite nicely. Softens the masculine MCM edges.

So how do you incorporate bohemian decor into your own place? Real quick, Style Lesson 101: Add plants. If you can't keep a real plant alive, try a faux olive tree.  When you think you have enough plants, add four more. Layer in copious amounts of textiles with bold prints – curtains are a great way to accomplish this. Rinse and repeat. Now add in a pouf and a piece of rattan. You've got the hang of it.
Find More Home Decorating Inspiration Below
Basement Design Concept Mood Boards
Find Your Style Using A Visual Mood Board
The Best Faux Plants That Look Real