Beautiful Distractions No. 8
Last Updated on November 3, 2022
If you watched my Stories on Instagram over the last few days, you already know I was in LA for the Design Influencer's Conference. It was a whirlwind of a trip, but I got to meet some incredible people, visit some amazing spaces, and be introduced to some new (to me) brands. So today, I thought I'd share some LA weekend highlights.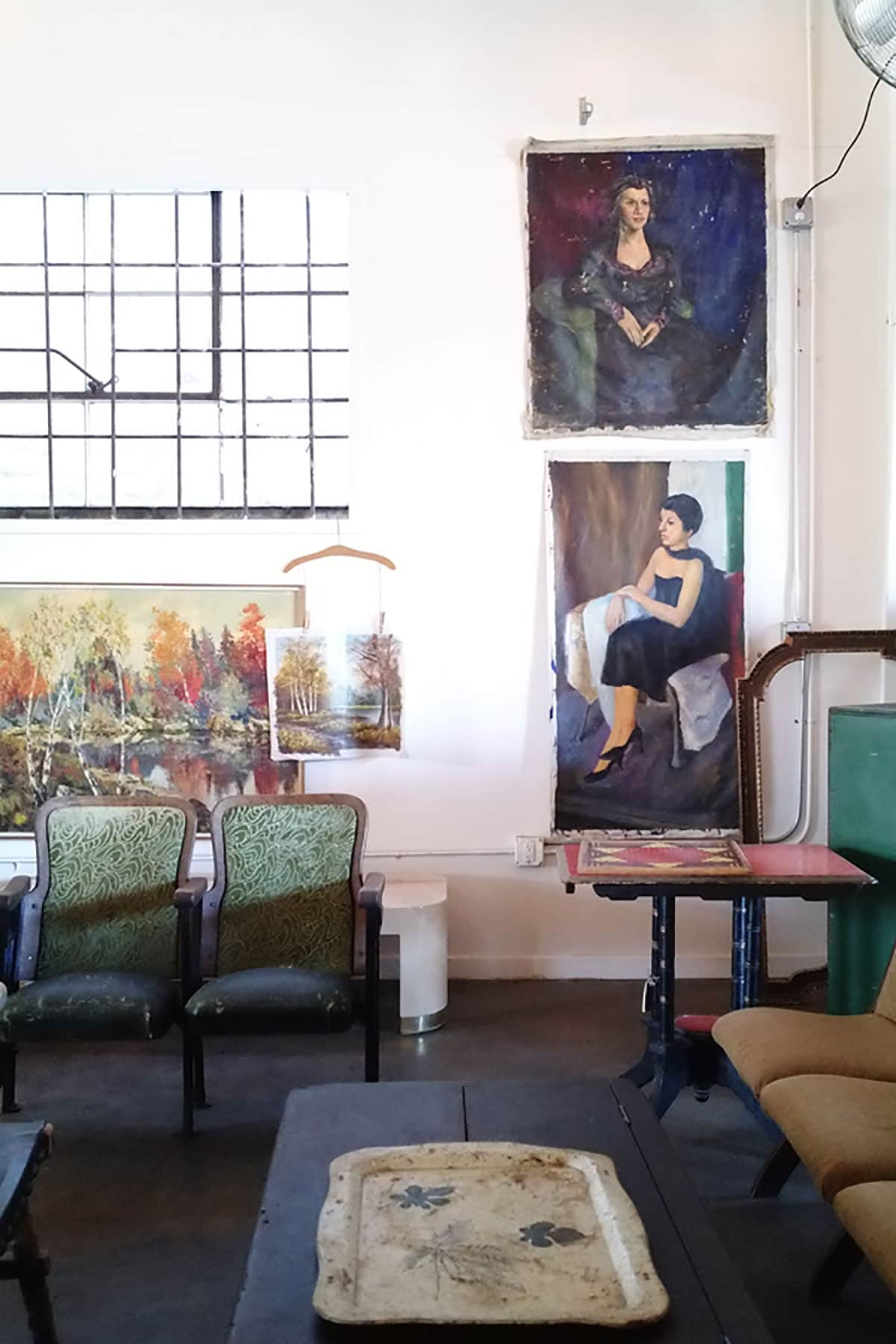 Ashley and I stayed at Erica Reitman's AirBNB, Casita 42, in LA. We've both stayed at AirBNBs before, and this was one of the best…I'm not just saying that because Erica is my friend. Casita 42 offers a washer/dryer, kitchen, dining area, snacks, wine, and a fully stocked fridge full of LaCroix. Plus, it has a bonkers mid-century modern cool interior that she designed for the One Room Challenge.
At the conference, there were a few new to me brands like Hudson Valley Lighting, Nostalgic Warehouse, Dowel, Between The Sheets (their pillows are amazing), and Lagrand. Buster & Punch was also there…I want this hardware in my dream kitchen. They designed their pulls with a plate to cover the holes in existing cabinet doors.
After the sessions, we ventured out a bit. I got to do some vintage shopping at La Commune General and visited Light Lab (they are neighbors, and yes, the bath womb was just as pretty as it looks online). Sunday morning, Erica took us to the Pasadena Community College Flea.
Apparently, this flea market is waaaay smaller than the Rose Bowl, but personally, I thought it was ginormous. Three sections plus a parking ramp. Mark my words, I will drive my truck out and load up because it was bonkers good. During this visit, I bought the vendors out of art, and the folks sitting next to me on the plane were unpleased with my carry-on luggage…they should be thankful I didn't drag the 2 poufs with me. It was in the parking ramp where I first met Carri from La Commune General. Meeting her, well, I can't explain, but I have a feeling in a past life, we were besties.
At night, we dined at Cafe Birdie and found more even art I wanted to take home. Look at that lady in the photo below. We may need an intervention. The food was outta this world and the drinks were hella strong. My kinda place.

When I returned home, a few boxes of fun had arrived. A coffee table book that piqued my interest, so obviously, I ordered it immediately. Beauty by Popsugar sent over some samples, and I'll be busting that out to play with this weekend (will of course, share on Stories).
Speaking of beauty, I just picked up another Hanacure face mask…and I'm obsessed. Yes, Korean skincare is all the rage right now, but this mask is one of my ride-or-die essentials. Upon application, you look like a wrinkly old lady, it gets frighteningly tight and has an intense tingle, but man my face looks fabulous the day after.
That's it for Friday! I hope you have a fantastic weekend, and I'll see you on the flip side!