16 Couches I Love
Last Updated on September 27, 2023
I'm saying goodbye to the vintage leather couch and hello to comfortable modern sofas for the living room. Apparently, we live like savages and have completely ruined that old couch. A living room makeover is in order because there are now 2 gigantic holes in the center cushion where my daughter likes to dig in her Barbie heels, it's uncomfortable AF, and my son carved words and lines on the backing because it was "fun," oh and the cushions are just plain old shlumpy.
Mr. Beautiful Vintage Sofa, you were pretty to look at, but I'm over you. A quest for the perfect TV watching couch, affordable sofa, modern couch…leaning towards ivory sofa (cuz the kids won't wreak havoc on that…ha right) has begun. I've scoured the ends of the interwebs to bring you 16 couches I'd love to own in my living room.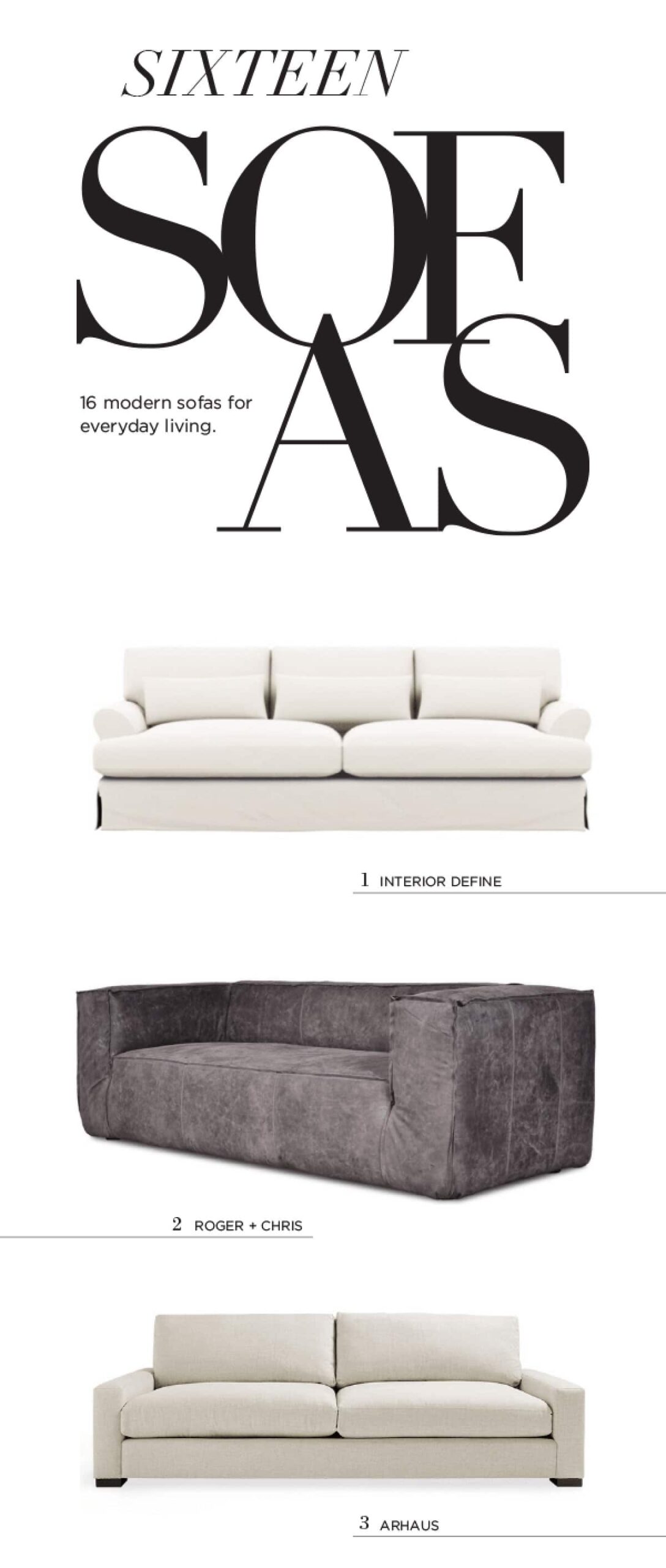 Buying a couch is so not my favorite thing to do. To be honest, I'd much rather decorate around it or buy a pretty chair. And if I had it my way, I'd just buy another Interior Define Caitlyn sofa and be done with it.
The truth of the matter is, a couch is a hard-working cornerstone. Besides a rug, it will be one of the largest pieces in your space. Because I love you, I've rounded up 16 modern sofas…most are affordable, but yes a few others…well, I'll have to save my pennies. But nothing is completely out of reach.
16 Couches Perfect For Watching TV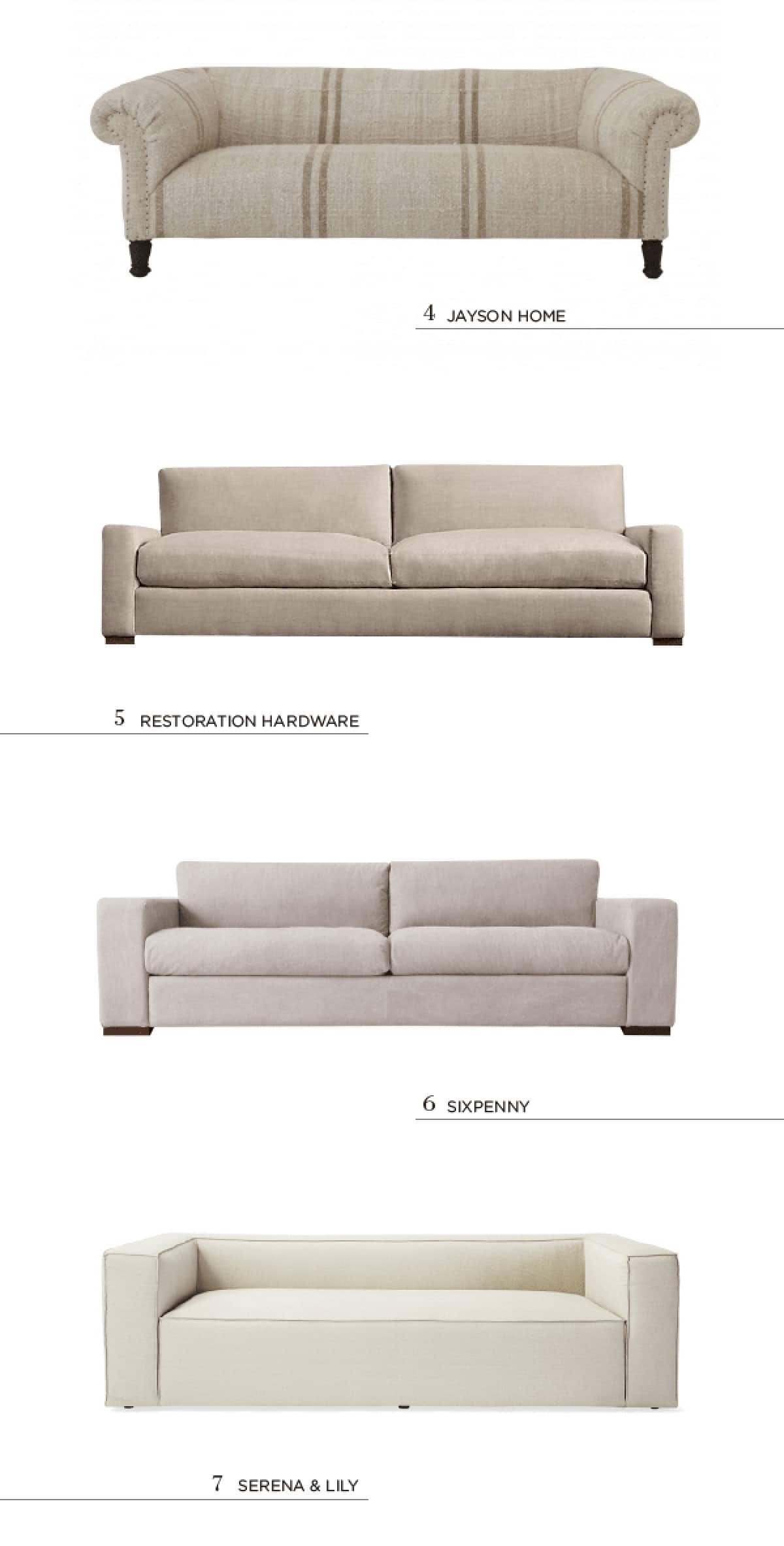 Lately, I'm digging the boxier, comfy-looking sofas over mid-century modern, but I'm still riding that clean line path. For the most part, they all have a classic look. (I mean, come on, how timeless is a Chesterfield?)

Almost everything I was drawn to was ivory or cream. The green velvet Chesterfield below comes in ivory as well, although, I'm oddly drawn to that emerald green.

Have you found any affordable couches? Have any I've overlooked? Bring 'em on in the comment section below. I'd love to hear what you've discovered.
1 – Interior Define – Maxwell Couch
2- Roger + Chris – Johnny Couch
3 – Arhaus – Remmington Couch
4 – Jayson Home and Garden – no longer available
5 – Restoration Hardware – Maxwell Couch
6 – Sixpenny – SIMILAR
7 – Serena & Lily – no longer available
8 – Howchow – no longer available
9 – West Elm – no longer available
10 – Article – no longer available
11 – Pottery Barn – Chesterfield
12 – Sixpenny – Neva Couch
13 – Roger + Chris – Higgins Chesterfield
14 – West Elm – Harmony COuch
15 – Pottery Barn
16 – HD Buttercup – no longer available