Design Influencers Tour
Last Updated on July 26, 2023
Have you attended High Point Market? It's the largest furniture trade show in the world. It's basically like Fashion Week for furniture…and this year I'm going! All the latest furniture launches (I mean you should see the Rumba Crescent Sofa from Adriana Hoyos…srsly, woah! I can't wait to sit my bum in that sucka), the newest interior design trends, industry spotlights…yep, I get to experience it all. And lucky for you, I'm sharing all the deets here and on Instagram.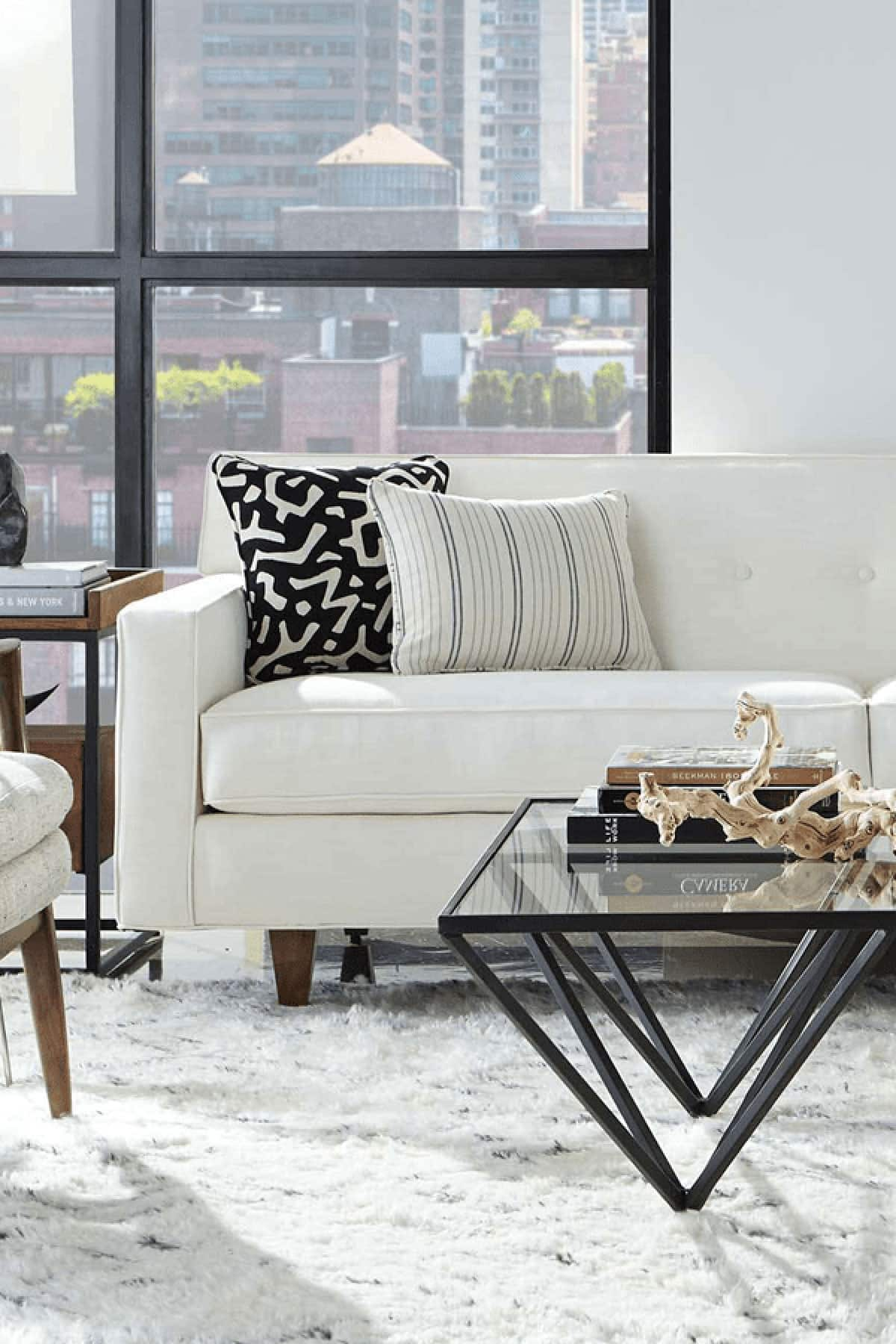 Photo Rowe Furniture
What Is The Design Influencers Tour
So how on earth did weasel myself into this shindig? I simply submitted my name for the High Point Market Design Influencers Tour hosted by High Point Market Authority and Esteem Media and crossed my fingers and toes and prayed to the bloggery gods to pick me. PICK ME!!!! When I got the email saying I was chosen, I was so excited I may or may not have peed. There was definitely dancing, and my eyes welled up. High Point Market has been on my bucket list for years. I couldn't believe I was actually going.
The Design Influencers Tour kicks off on April 15, and for 2 straight days, each sponsor is giving us an up-close look at their company, showroom, and product line.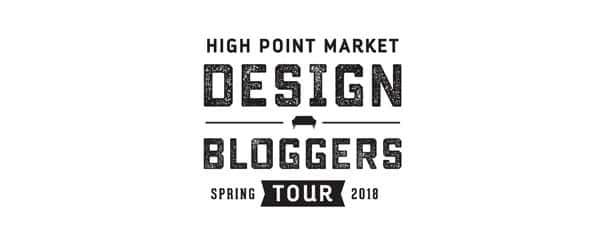 I'll be joined on the tour with:
Monica Benavidez
Courtney Allison
Heather French
Cindy Hattersley
Joanna Hawley
Mary Ann Pickett
Ivonne Ronderos
Danny Russo
Claire Staszak
Sponsors participating in the tour are:
Bernhardt Furniture
Century Furniture
Crypton Home Fabric
E.J. Victor
Exquisite Rugs
Heritage Home Group
IMC – Interhall
Karastan Rugs / Mohawk Flooring
Littman Brands
Lloyd Flanders
Modern History Inc.
Rowe Furniture
Sunbrella / Glen Raven Custom Fabrics
Universal Furniture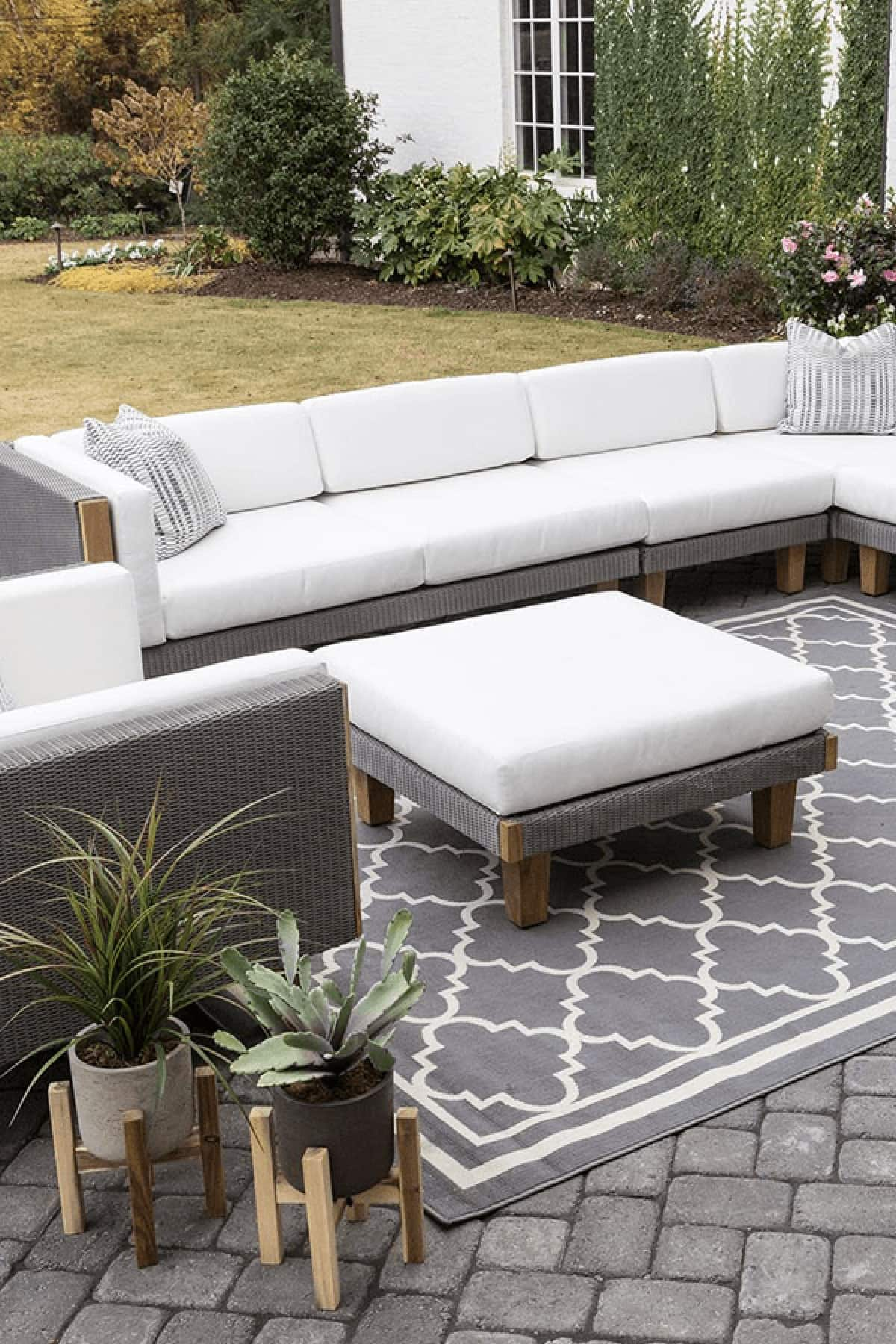 Photo Lloyd Flanders
I head out a day early to get a jump on things, and there are a few others I will be sure to pop in and check out. On my list is the antique center and to get the lay of the land.
I'm also super excited to check out Consort which will be making its debut at High Point. The entire collection is inspired by a leather-bound journal Mat Sanders and Brandon Quattrone found at an antique shop in Paris. Think French modernism…can you say oui-oui!!! Also, I want to know where this secret vintage hunting spot in Paris is located.
Maitland-Smith collab'd with Hutton Wilkinson of Tony Duquette Inc, to create what I can only imagine being a sculptural bonanza of exotic materials.
Be sure to watch my Instagram Stories during April 14 – 17 for a bunch of behind-the-scenes shenanigans, a live look at what I'm seeing, and my roomie adventure with The Savoy Flea. Also, watch the hashtags #designbloggerstour and #HPMKT because you don't want to miss a thing. I can't wait to share more with you!


Discover More Eclectic Home Decor Inspiration
High Point Market 2018 – Let's Play Pretend