Pink And Green Modern Living Room
Last Updated on November 29, 2022
Sometimes I like to play if I had a million dollars, I might makeover my living room. Late at night, I start scrolling through Pinterest and get lost for hours. The other day, a funky green tufted sofa caught my eye, and it got me thinking. That beauty would look mighty fine combo'd up with a pretty pink somethin' somethin'. About 3 hours later, this is what I came up with…because when you're unemployed, you have time to be creative and play around.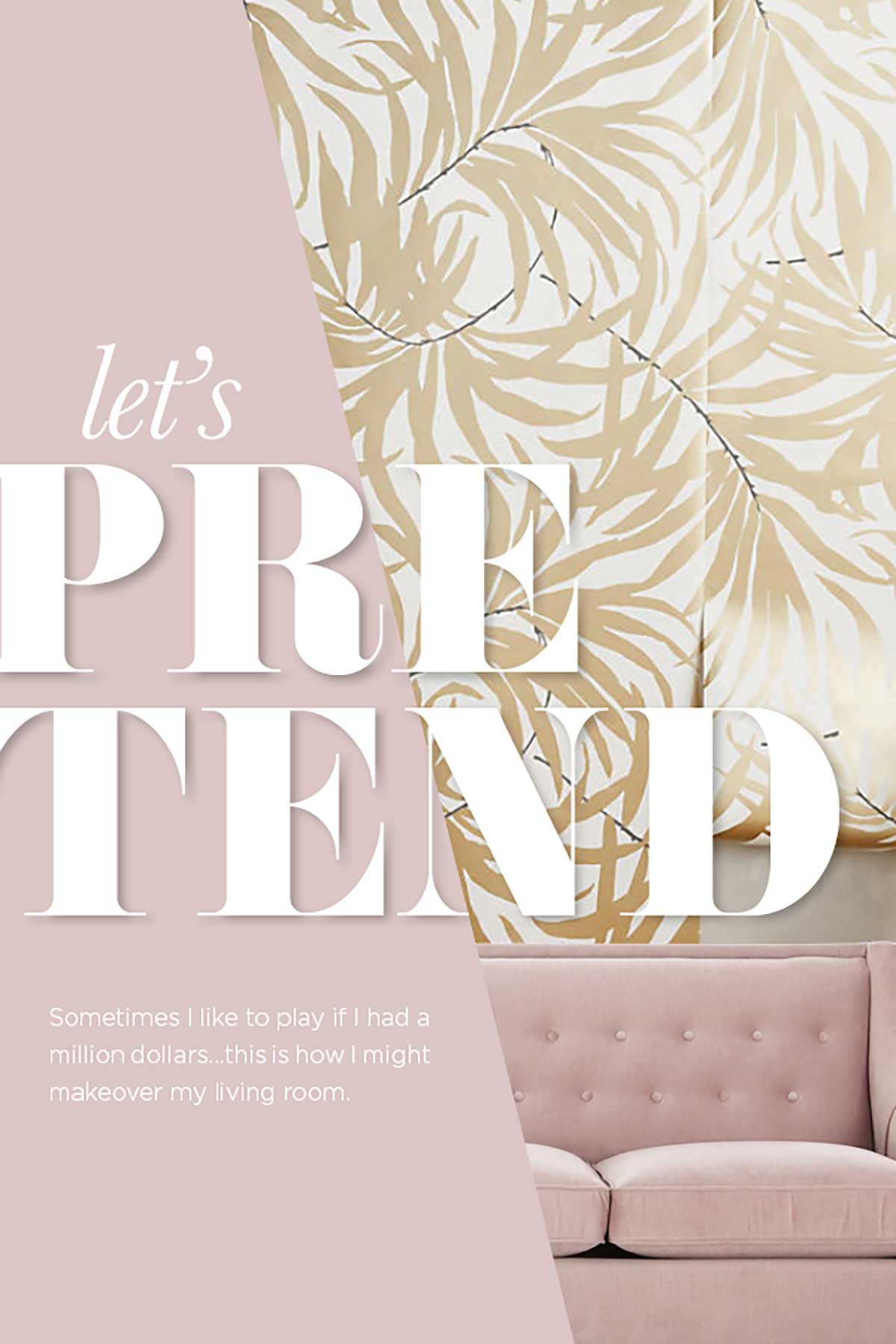 And now that we are all singing Barenaked Ladies for the remainder of the day, let's gather up all our monopoly money, play pretend, and spend that paper.
Pink and Green Modern Living Room Mood Board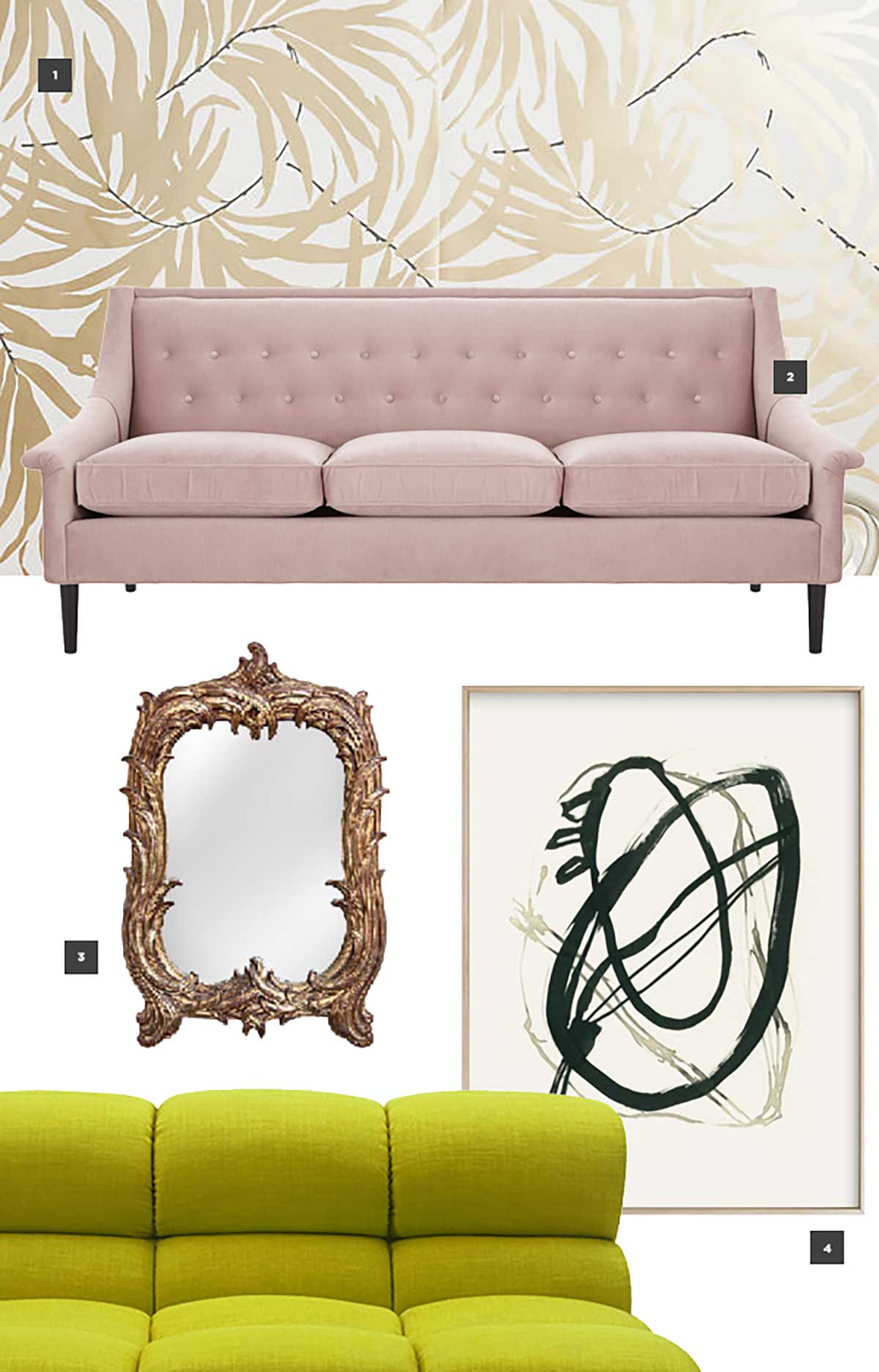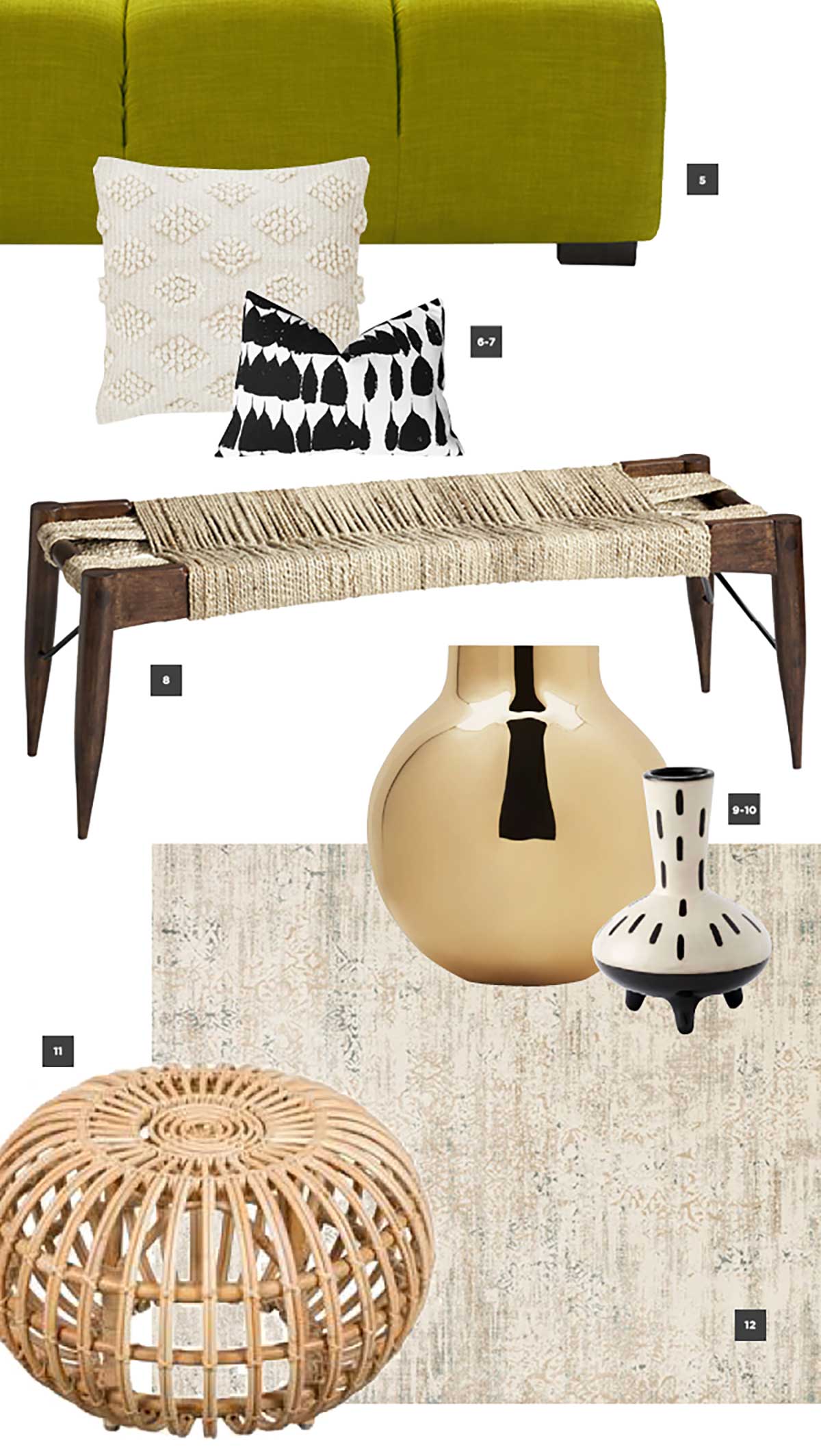 Funky bold chartreuse (that I'm pretty much obsessed with…it's modular, lounge-y, and comes in every color under the sun), pretty pale pink, hits of gold, and my favorite little Franco Albini stool. Yup, I went down the rabbit hole through twists and turns, and ultimately this is what I came up with.
Because I'm still having a love affair with the wallpaper in the basement bathroom, I couldn't resist adding the metallic colorway of the palms in this mood board. Although, all that shine might be a bit much for an entire room. I'm thinking just one accent wall would be a statement maker…meh, depends on the space I guess.
Pink and Green Modern Living Room Sources
1- Metallic Palm Frond Wallpaper   |   2- Pretty Pink Sofa SOLD OUT   |   3- Fancy Vintage Mirror   |   4- Abstract Wall Art   |   5- Chartreuse Sofa   |   6- Nubby Pillow   |   7- Black & White Pillow  SOLD OUT  |   8- Wrap Bench   |   9- Gold Vessel SOLD OUT   |   10- Black & White Vessel SOLD OUT   |   11- Franco Ottoman   |   12- Ivory Area Rug SOLD OUT


I doubt this space will ever come to fruition, but maybe you'll find something you love, have to have, and it eventually lands in your room. Do you ever play pretend like this?
Discover More Inspiration On House Of Hipsters