Josh Young Design House – Kyla Portrait
Instagram. I swear it's the land of serendipity. Late last year I stumbled upon the Josh Young Design House gallery. Little did I know I was about to fall into one of the most wonderful collaborations I've worked on to date. Josh emailed me shortly after I pressed follow on his Insta account. Ummm, hello amazing artist who's been featured in Vogue, GQ, Domino AND Apartment Therapy! Why on earth are you emailing little old me? My heart pretty much skipped like 57 beats. Please be something awesome! Please be something awesome! Please be something awesome!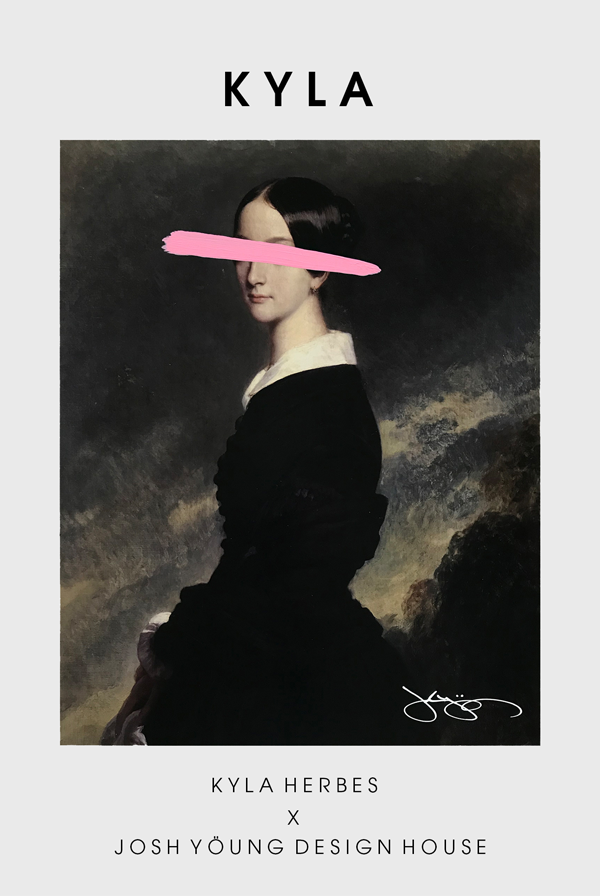 Josh spent 6 years studying in Milan where his love for beautiful portraits flourished, and his collection grew. He's taken his art into the digital world and adds a hand-painted swash across the face. As you know, mixing vintage with modern is my jam, so you can imagine the clutch the pearls moment I had upon discovering his work. Josh explained his collab process, and I was in, hook, line, and sinker.
BTDubs, besides the Kyla portrait, there is so much more art in his shop. A few I'm eyeing are Emma and Willow. I also love every piece in the Bibliotheque collection.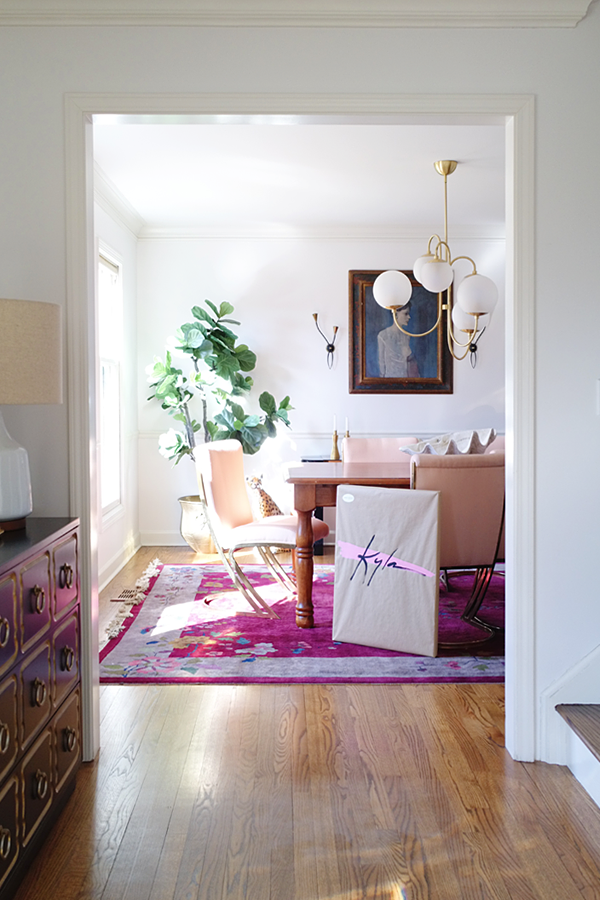 To start off the collab process, I was given 30-some portraits from his archives to choose from. Each one was beautiful in and of itself, but one, in particular, jumped out at me. Funny how that happens. There were others that were quite spectacular, but there was just something about this sweet gal.
Cooper (my son) walked into my office and was super curious as to what I was up to. I explained, and he asked if he could help. Cooper preferred a couple of other ladies over the one that stole my heart (the dresses on the others reminded him of a queen), but in the end, I won. I love this woman's more demure look and neutral tones. She's simple, not overly ornate…yet sophisticated and elegant.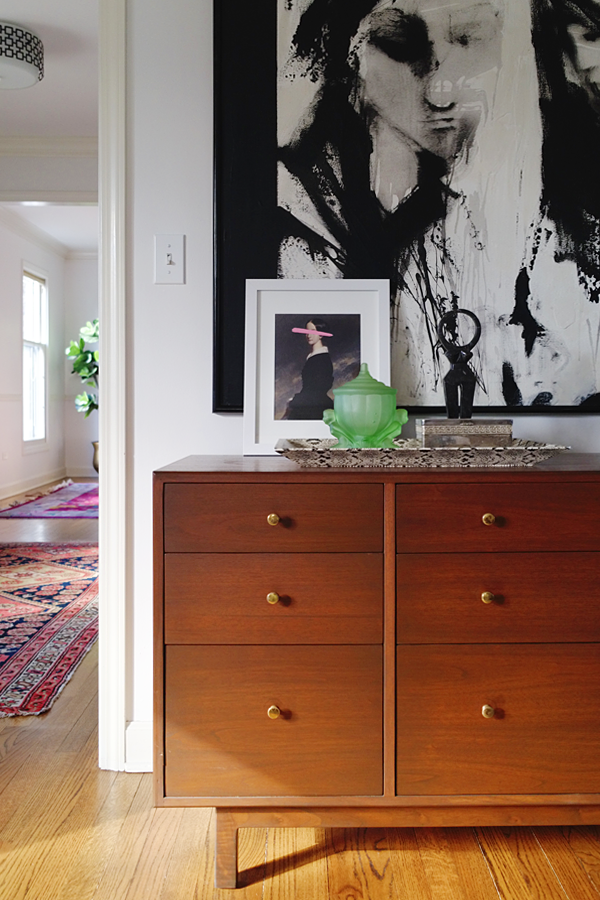 Because I was unsure where exactly she'd live in the house (and your home too for that matter), the portrait I choose needed a color palette that would be perfect for any room.
The next step was rendering swashes and colors. You probably already know, but, I Have This Thing With Pink…yes, the Instagram account, but I also really do have this thing with pink. Little splashes here and there can be found about the house. Josh agreed that pink would be stand out with her neutral tones in an elegant, nonintrusive way. Shortly thereafter different slashes and shades of pink arrived in my inbox. Decisions. Decisions. Cooper again helped, and this time we unanimously agreed.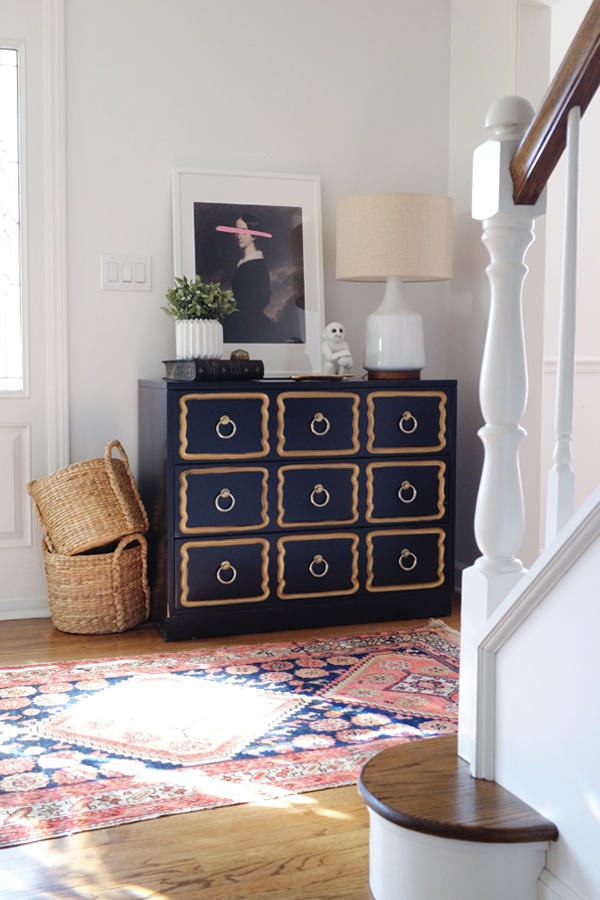 It was final proof time, and she was perfect. Josh, if you're reading this right now, thank you! From the bottom of my heart, thank you so much for this wonderful, creative journey you took me on. To be a part of your art has been an absolute dream.

Josh and his husband Ignacio asked to deliver the portrait in person, and I slightly freaked out. My house looks fancy on the internets, but in person, it's a hawt mess. Also meeting people face-to-face is NOT my strong suit. I'm awkward, weird, and self-conscious. But remember serendipity…the occurrence of events by chance? Well, when you find something good without looking for it, you must be open to what lays ahead.
Have you ever met someone and just felt like you've known them forever? That's what it's like when you meet Josh and Ignacio. Two people, shining brightly with good hearts. Srsly, I had no idea the amazing adventure and new friendship that would evolve from this collab. For that, I'm forever grateful.